You can't teach 6-foot-4. A player can't be coached to grow six more inches. That's God-given, genetic makeup stuff.
Over the course of her career, La Vega's Erin DeGrate used her 6-4, athletic frame to her advantage, no doubt. But she didn't just excel because she was tall. Her greatest growth occurred in her all-around skill development, and her willingness to deal out as much punishment as she absorbed.
"When she first started as a freshman, Erin didn't like people touching her," La Vega coach Amy Gillum said. "I had to say, 'Look, you're 6-4, they're going to touch you, they're going to lean on you, that's the only way they think they can defend you.' As time went on, she got more comfortable, and she started pushing back."
DeGrate overpowered her foes as a senior, ranking as one of the area's top scorers (20.2 points per game), rebounders (9.8) and shot-blockers (2.1). After an undefeated state championship season in 2014, she pushed her team back to the state tournament this year. And even though the Lady Pirates' voyage stalled short of a second consecutive title, DeGrate's consistent dominance made her an ideal choice as the Tribune-Herald's 2015 Super Centex Player of the Year.
It's been a steady climb up the growth chart for DeGrate, who admits that she had much to learn when she first reached high school.
"My freshman year when we walked in we were all childish and immature, all shy," DeGrate said. "Coach Gillum said, 'By the time you walk out of here, you're going to be proud young ladies. Walk tall, be confident in yourself. I'm going to help y'all develop.' She did."
In turn, DeGrate made Gillum's coaching job — her first season at La Vega was DeGrate's freshman year — inordinately easier. The Lady Pirates boasted a smooth, high-scoring offense run by Super Centex point guard Calveion "Juicy" Landrum, but it always helped having DeGrate to clean up the garbage around the bucket.
"I would tell her all the time, 'Hey, take care of two birds with one stone. Get those rebounds and go back up and score,'" Gillum said. "Coach (Suzette) Gill was even showing her how to get in the middle, so she can snag them from both sides."
A southpaw, DeGrate has logged numerous hours working on her right hand, so that she could finish with authority on either side. She also tinkers often with her ball-handling and daydreams of channeling her inner Juicy and leading the break. "I want to be able to dribble the ball up court, like a little point guard," she said.
While point guard isn't likely in DeGrate's future, college basketball is. As one of the top-ranked posts in her class, she had an array of scholarship suitors, and surprised many when she opted to sign with Louisville last November.
Just getting an opportunity to play anywhere in college fulfilled a childhood fantasy for DeGrate.
"It was my dream, she said. "When I was little, me and my mom would just sit on the couch and just watch college (basketball), and I'd say, 'Momma, that's going to be me!' It finally came true."
DeGrate, a self-proclaimed "girly girl" who enjoyed adding that 2014 state ring to her jewelry collection, envisions a future national championship at Louisville. The Lady Cardinals play in the Sweet 16 Saturday, and the four-player signing class they assembled in November was ranked as the country's best by ESPN's Hoop Gurlz.
DeGrate could have played closer to home, as she chose Louisville over the likes of Baylor, Texas Tech and Texas A&M, among others. But she wanted to forge her own path – and she feels like moving across the country to Kentucky will give her room to grow even more.
"I just really wanted to mature. If I had stayed at home, I wouldn't mature," she said. "I'd always be at my mom's, acting goofy. When I go off by myself, I'll have to rely on myself, and that'll make me mature more."
Nothing can poison confidence quite like losing.
When Taylor Sims arrived at Connally in 2013 after a successful run at Teague, he determined that job one would be extracting the poison. Sims knew that he had to rebuild the Lady Cadets' confidence.
It didn't happen overnight. Connally was just 9-20 in an injury-plagued first season for Sims. But the Lady Cadets left those losing ways behind in 2014-15. They matched last year's win total in their first nine games, and ended up tallying a school-record 23 wins and making the playoffs for the first time since 2002.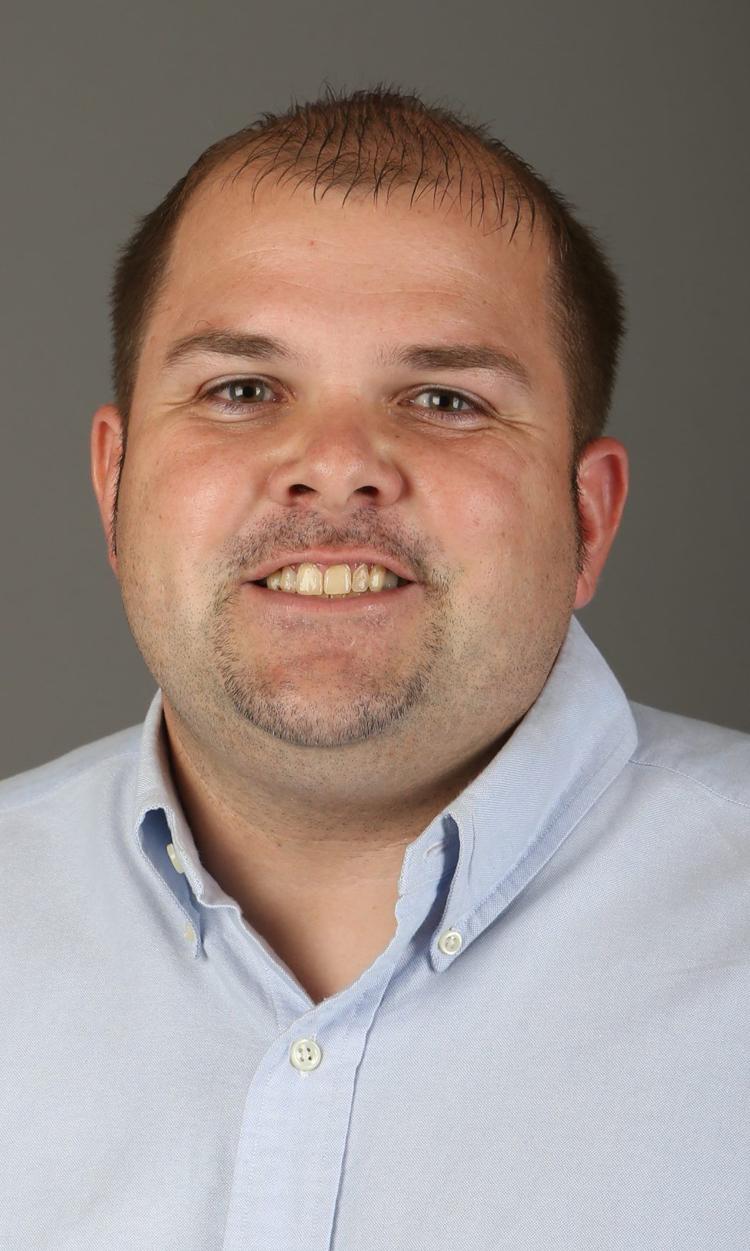 "Winning nine games right off the bat, the girls thought, 'Hey, we can do this. We can win,'" said Sims, the Trib's Super Centex Coach of the Year. "Every time we stepped on the court, they started expecting to win, had that swagger to them. They thought, 'We're going to win this game.'"
Sims had an inkling that this could be a breakthrough season, but he made sure to keep Connally's goal board realistic. He didn't promise a district championship. Instead, he cut out a copy of some preseason predictions that had tabbed Connally as the last-place team in its district, and plastered it up in the locker room for motivation.
He also let his players know that he wasn't planning on going anywhere — a big deal for a program that had run through four coaches in the five seasons before Sims' arrival.
"They had never had a coach that had stayed there longer than two years," Sims said. "I said, if somebody would just give these kids a chance and give them some stability, there's got to be athletes there. There's got to be some kind of basketball team out there. That's what I thought when I got here, we're going to turn this thing around and no matter how bad it gets after our first year, I'm not going to leave. I'm going to stick around and we're going to see if we get this thing rolling."
Employing an up-tempo approach that put a premium on transition baskets, the Lady Cadets rewarded Sims' faith. They won 19 games before the district season even tipped off.
With 11 of the team's 14 players returning for next year, a promising future awaits.
"It's a step. You've got to work on your steps to get there," Sims said. "If we get in the playoffs, you never know what will happen. Then next year we'll work for a district championship. The taste they got this year, when we start practice next year in October, they'll want to get that taste out of their mouth. We can build on that, build on the success we had this year."
Connally's Sims bested a worthy crop of top coaching candidates that included Hubbard's Kendall Cotten, Jonesboro's Chris Ashby, La Vega's Amy Gillum and Vanguard's Will Curtis, who in his first year coaching the school's girls team presided over the first winning season in six years and the first 20-win season in a decade.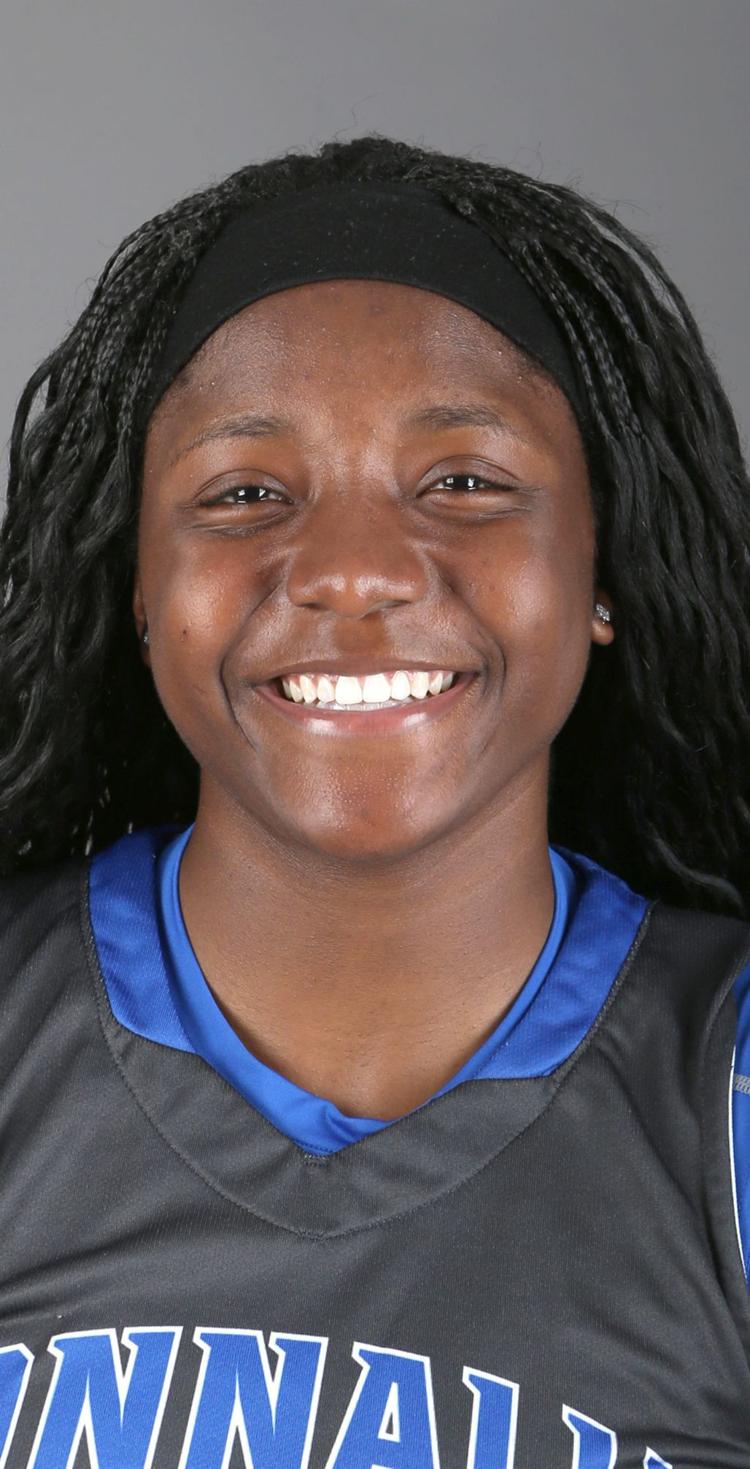 People around Connally ISD were aware that Tontyana "TT" Sanders had exceptional speed. But they gained a new appreciation during the 2014 track season, when she returned to competition just five months after a knee injury she had suffered playing volleyball in the fall.
The normal rehab time for an ACL injury is six to nine months.
"When they told me that in five, six months, she was going to be cleared for track in the same year she tore her ACL, I said, 'There's no way,'" Connally coach Taylor Sims said. "When I saw her run the first track meet, I said, 'That girl is not human.'"
Sanders isn't actually a cyborg, but she put forth a superhuman effort in her first varsity basketball season in 2014-15. Making up for the lost year she experienced as a freshman, Sanders averaged 16.8 points, 14.5 rebounds, 2.5 steals and 2.2 blocks per game, easily claiming the Super Centex Newcomer of the Year honor.
Sanders hadn't endured much in the way of athletic adversity until that ACL tear. She was elevating for a spike during the volleyball season when she felt a pop in her knee. Pain shot up and down her leg, an agony only exacerbated when she learned her diagnosis.
"I got emotional a few times because I had to miss basketball, and I'd been doing it for so many years," Sanders said. "Missing my freshman year, which is really important, kind of messed me up."
Sims still wanted Sanders to feel as though she was part of the team. She served as manager that 2013-14 season, which for TT really resembled more of an assistant coach.
"We won nine games and it was hard enough coaching those girls, and I'd hear TT on the bench calling plays or helping the point guard out," Sims said. "Just talking. It helped a lot having that."
Fortunately for Connally, Sanders returned stronger than ever. She didn't look like a varsity novice, putting up double-doubles in 32 of 35 games as the Lady Cadets seized a playoff berth for the first time in 13 years.
"When I started back up it wasn't the same. I had to get used to my knee again, and now I'm back to normal," Sanders said.
A scary thought for Connally's future opponents.
---
2015 SUPER CENTEX GIRLS BASKETBALL TEAM
FIRST TEAM
Pos
Player
Ht
Cl
School
PPG
RPG
Other
P
Erin DeGrate
6-4
Sr
La Vega
20.2
9.8
2.1 blocks
P
Amber Hill
6-1
Jr
Jonesboro
20.0
12.0
25-1A MVP
P
Savanah Martinez
5-8
Jr
Riesel
21.5
8.5
5.1 steals
P
Adrianne Rauls
5-7
So
Mart
19.8
8.6
2.1 steals
F
Jae Moore
6-0
Jr
Frost
20.9
10.5
81.6% FT
F
T. Hawthorne
5-7
Jr
Hubbard
15.3
7.2
1.2 steals
F
Marie Benson
6-1
Jr
Midway
15.0
8.0
2.0 blocks
F
Essance Porter
5-7
So
McGregor
10.0
19.0
19-3A off. MVP
G
Calveion Landrum
5-10
Jr
La Vega
14.3
4.7
6.0 assists
G
Na'Teshia Owens
5-7
Jr
Mexia
18.4
n/a
n/a
G
Jesslyn Poole
5-8
Sr
Crawford
21.5
4.7
3.4 assists
G
Caitlyn Collins
5-8
Sr
Teague
17.6
5.5
2.3 steals
Player of the Year: Erin DeGrate, P, La Vega
Newcomer of the Year: Tontyana Sanders, F, Connally
Coach of the Year: Taylor Sims, Connally
SECOND TEAM
Pos
Player
Ht
Cl
School
PPG
RPG
Other
G
Shania Hudlin
5-4
So
Waco High
12.6
6.2
3.2 steals
G
Keauna Whitfield
5-7
So
Rosebud-Lott
12.0
7.8
4.2 steals
G
Carly Campbell
5-6
So
Lorena
16.4
5.2
86% FT
G
Bailey Ashcraft
5-7
Sr
Robinson
7.1
4.4
3.5 steals
G
Reagan Jaro
5-5
Sr
Robinson
13.3
2.9
101 treys
G
Tia Parks
5-7
Jr
Hubbard
15.2
3.1
48 treys
F
Faith Dimerson
5-10
Sr
La Vega
12.4
5.0
1.9 steals
P
Megan Bee
5-9
Jr
Aquilla
11.1
13.1
3.7 steals
P
Lizzie Donaldson
5-11
Jr
Bosqueville
17.0
15.6
3.1 blocks
P
Kambrea Harris
5-10
Sr
Waco High
11.8
12.2
2.1 blocks
P
De'Ethel Davis
5-10
Sr
Mart
12.9
9.3
4.9 blocks
P
Hope Scales
5-10
Jr
Teague
11.0
10.0
2.0 blocks
Honorable mention
Alex Perkins, Riley Bray and Hannah White, China Spring; Hope Harris and Karlee Kleibrink, Clifton; Timeya Adams, Courtney Lee and Reagan Reed, Connally; Rebekah Nolte, Gatesville; Bre'Nea Lewis and Shalya Parks, Hubbard; Bailey Keith and Christy McKern, Live Oak; Michal Bennett, Lorena; Tyra Lee, McGregor; Kiyana Faulk, Methodist Home; Brianna Forge, Mexia; JaNaiya Davis, Midway; Kenzi Dawson, Robinson; Rebecca Bennett, Rosebud-Lott; Zytaria Herod and Danielle McWilliams, Teague; Cassidy Menger, Vanguard; Perrisha Cox, Waco High
---
District 17-4A co-MVP dominated paint to tune of 20.2 ppg, 9.8 rpg.
Double-double machine led Cinderella run to regionals.
Area's top scorer shot staggering 63.8 percent from two-point range.
2-time district MVP put up 19.8 ppg, 8.6 rpg for Lady Panthers.
21-2A MVP made three all-tourney teams, shot 55.4 percent from floor.
Top scorer, rebounder as Lady Jags made regional semis.
Versatile inside-out star aided Midway's return playoff trip.
Dist. 19-3A offensive MVP led area with 19 rebounds per game.
Known as "Juicy," 17-4A co-MVP squeezed another run to state.
Dynamic scorer, ball hawk spurred Lady Cats' region run.
UMHB signee tied for area lead in scoring at 21.5 ppg.
19-3A MVP fueled Lady Lions' surge to state ranking, district title.
Recovered from ACL injury with double-doubles in 32 games.
2nd-year coach directed first playoff trip since 2002.