When you own some of the slickest dance moves on the field, it only makes sense to call your own number. In his first couple of years of high school soccer, that's exactly what Mexia's Kevin Garcia did.
This season, however, a light bulb went off for Garcia. He realized that he didn't always need to try to launch a missile between two defenders and the goalkeeper. Sometimes he needed to try to set up his teammates.
"I think to help the team win, I needed to help other players score goals," Garcia said.
So, he did. Garcia served up 23 assists for the Blackcats, more than three times his 2018 total of seven assists. And, wouldn't you know it, Garcia also found plenty of scoring avenues for himself, thumping a school-record and area-leading 40 goals as Mexia made the deepest playoff run in program history.
Garcia's selflessness, combined with his defender-bamboozling footwork, made him the Player of the Year on the Tribune-Herald's 18th annual Super Centex Boys Soccer Team. He's the first Mexia player to claim that honor.
Garcia was born in Mexico, where soccer is woven into the fabric of the culture. He started playing the game at age 5, and wasn't very old before he realized he wanted to keep playing as many years as he possibly could.
When he moved to Mexia, his talent popped off the field. But Mexia coach T.J. Sadler said that it took some time for Garcia to learn that he didn't have to do it all himself.
"Coming in at the beginning, when we first got here two years ago, he was really player-centered. He wasn't worried about team much," Sadler said. "It was a hard habit for me to break him. But after a while he started noticing, yeah, I start passing the ball more, and we start scoring, then I start scoring. It took two years for me to break him, but I finally got it through to him."
Garcia scored 35 goals as a junior for the Blackcats in 2018. Sadler figured that would make him a marked man as a senior. That fact, coupled with a tougher district that included state-ranked Palestine, had the coach tempering his expectations for Garcia's scoring output. No way he could actually surpass 35, could he?
Yes, way. Try 40 on for size.
"First seven, eight, nine games he wasn't really scoring very much and was getting frustrated with himself," Sadler said. "I said, just keep at it, you're a good enough player, people are going to play you hard because you're a good player. He started passing more this year, which opened him up even more."
With Garcia and others like fellow Super Centex performer Lalo Ortiz (33 goals, 27 assists) zeroing in on the net with regularity, Mexia carved out a place in school history. The Blackcats reached the third round of the playoffs for the first time this year, and that's something that Garcia said he points to as a source of pride.
"It's special for me, because I come from Mexico," he said. "I tried to come here and learn more English, so it's special because all of it is new. To make history in the school is really good."
Garcia hasn't finalized his post-Mexia plans yet, but he knows his future will continue to involve soccer. He has a couple of college options to play, as well as an opportunity with a men's club team that would send him to Costa Rica.
Wherever Garcia decides to go, net gains should follow him, Sadler said.
He's got all the potential," Sadler said. "If he can stick with it, keep his head straight, do what he needs to do, he can go far."
Garcia beat out a strong collection of area soccer stars for the Trib's top player honor, including Belton's Edgar Soto, La Vega's Omar Torres, Midway's Bryce Boland, and his Mexia teammate Ortiz.
Coach of the Year: Andy Pell, China Spring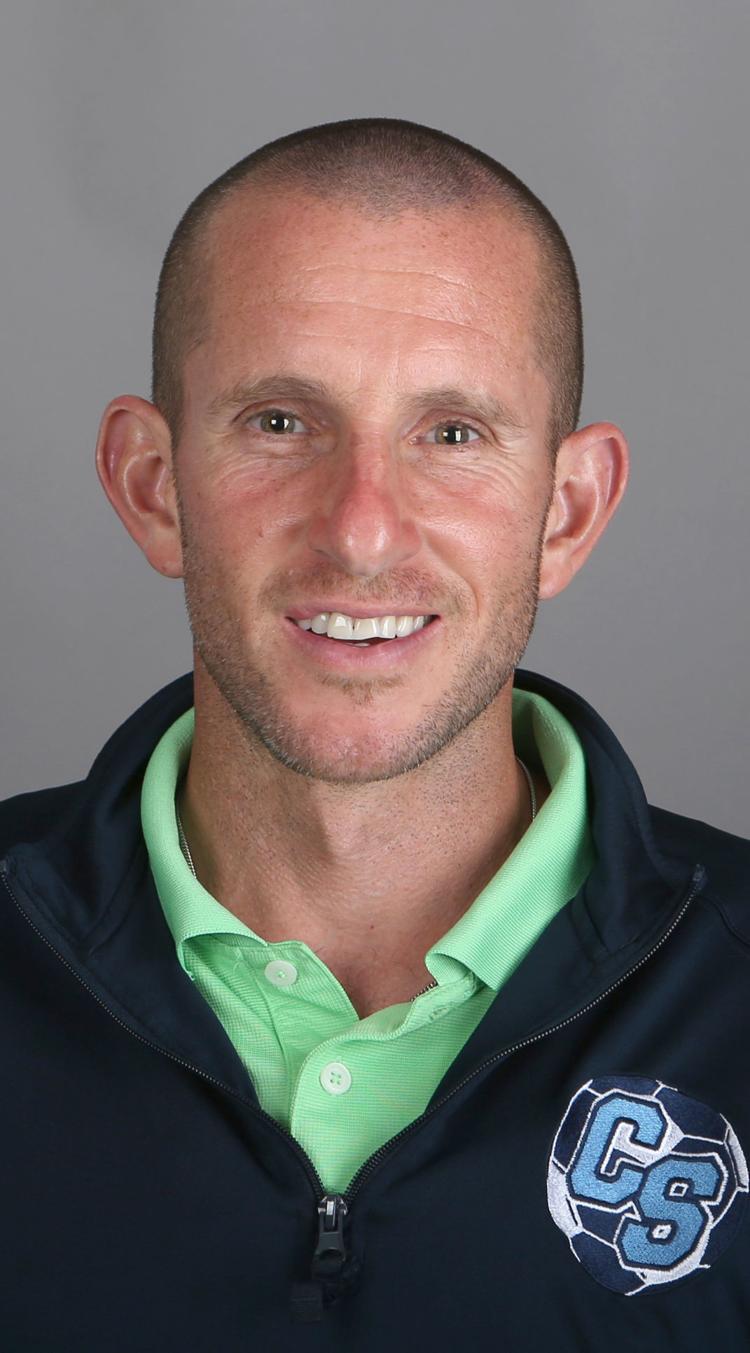 When Andy Pell arrived at China Spring as the head boys soccer coach before the 2018 season, he was pleasantly surprised with the team's talent level.
Unfortunately, the team's mentality didn't match the talent.
"That first year was kind of disappointing, because I thought we'd be better," Pell said. "There was a big learning curve on both parts, just changing their mentality and learning what I wanted from them as a coach, and their belief into the system. Just really understanding each other."
This year, Pell witnessed the team's work ethic — and, consequently, their belief that they could win — increase exponentially. It led to some sterling results, as China Spring made a 10-win improvement, and captured both the first district championship and the first playoff win in program history. For his belief-infusing leadership to that end, Pell is this year's Super Centex Coach of the Year.
Before he joined the Cougars, Pell coached girls club soccer and taught P.E. in the Dallas area. He and his family wanted to move further south to get closer to extended family, and China Spring had an opening.
After last year's bumpy debut, Pell was looking forward to a more productive 2019 season. Things started slowly, though, as China Spring opened with just one win in its first eight matches against a challenging collection of higher-classification foes.
The switch eventually flipped, though. The Cougars stayed in many of those matches, and once they started picking on teams their own size, the wins followed. They rolled off a run of 14 straight victories, including 12 in a row to start district play.
Then once the playoffs rolled around, they weren't ready to call it a season, pulling out a thrilling 5-1 overtime win over Jasper that featured four goals in the final five minutes of the extra period.
So, what made the difference?
"Believing in themselves, believing in each other," Pell said. "That was my motto, mantra, from the beginning of the year, the beginning of district, just to believe in how good they are. Believe in themselves, trust each other, just start building off that confidence and understanding what it takes to work, the effort that they must give practice and all that kind of stuff. You've got to train hard to be successful."
The beauty of breaking down the wall of disbelief is that once it has crumbled, it opens up all kinds of new horizons. China Spring will lose only two players off its 22-player roster, so there could be more history to be made in 2020.
"It's great to know that those boys were part of that. They made that, they weren't part of it," Pell said. "They're the ones that did it. They put in the work, they had the belief. So I know for them they were very excited to be part of that and get their names in school history. They enjoy it, and continue to want to make history as long as they're here."
Newcomer of the Year: Bryce Boland, Midway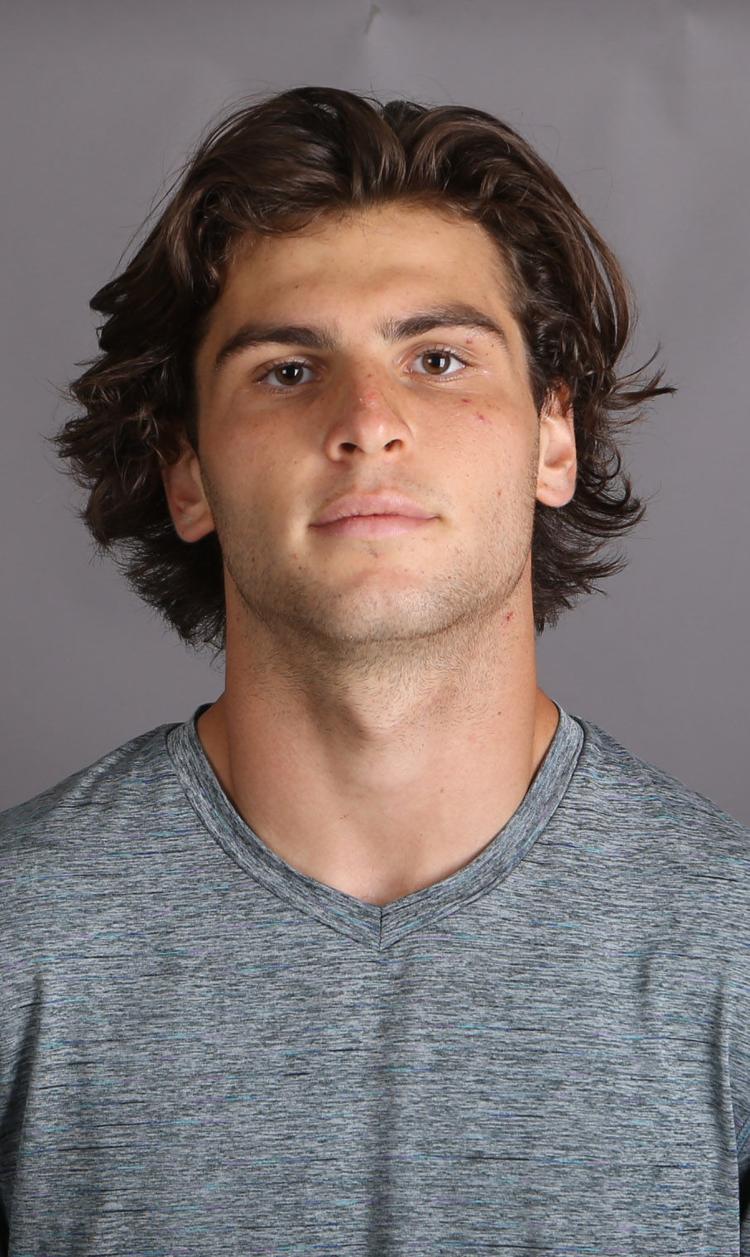 Kris Kahler clicked on the direct message via Facebook Messenger. It was from a coaching buddy of his, who was giving him the skinny on a student who would be transferring to Midway.
"He told me that he's one heck of a competitor," said Kahler, Midway's head boys' soccer coach. "He said, 'He's one heck of a soccer player, but he loves tennis and football, too.' That's really all I knew."
All of that turned out to be true, as Bryce Boland made a big splash in his debut season for the Panthers. He netted 33 goals and distributed 19 assists, leading Midway in both categories, on his way to District 12-6A offensive MVP and now Super Centex Newcomer of the Year honors.
Bryce is the son of Brian and Becky Boland, and his dad is one of the more accomplished tennis coaches in the country who is in the midst of his first season at Baylor. Brian's latest gig before Baylor was as the head of USTA Player Development in Orlando, Fla.
So, a move to Waco brought a bit of culture shock — in a good way, Bryce said.
"It definitely was, coming from Orlando, where there were a lot more people and they didn't really want to become close with you as teammates or anything," he said. "They didn't really care about you, whereas in Waco it's a tight-knit family and everyone's friends. It's a lot more fun to be around everybody."
The other difference in coming to Texas is that Bryce decided to join Midway's football team as a placekicker after focusing on basketball, soccer and tennis in his previous high school years. Because of his football exploits, Boland was a bit of a late arrival to the soccer team, unable to go through all the offseason workouts. But he more than made up for lost time.
Besides, bouncing around from one athletic endeavor to the next fits his personality.
"I'm kind of just used to it. I've always played a lot of sports, practice to practice. Your work rate just grows as you get older," Boland said.
As Boland began to get in step with his new soccer teammates, his tenacity proved infectious.
"The more I got to know him, the more you could see that competitive nature come through," Kahler said. "He was a difference-maker this year, and let me tell you, he's a competitor who does not like to lose. We could have a competition on who picks up the most soccer balls in practice, and that kid would refuse to lose."
Boland hopes to land a scholarship as a college kicker, but the junior plans to continue to play soccer and tennis for the Panthers next year, too. Given the way he grinds, he's likely to excel in all three.
"Here's the perfect example: I had some middle school soccer kids in the MAC (Midway Activity Center) the other day, and there's Bryce Boland out there working on his kicking," Kahler said. "I brought it to the attention of those middle school kids, saying, 'Look, there's Bryce, he's juggling three sports, but he's not afraid to sweat and put in the work. That's what makes one great.' "
---
2019 TRIBUNE-HERALD SUPER CENTEX BOYS SOCCER TEAM

Player of the Year: Kevin Garcia, Sr, Mexia
Coach of the Year: Andy Pell, China Spring
Newcomer of the Year: Bryce Boland, Jr, Midway
FIRST TEAM
Pos
Player
Cl
School
F
Omar Torres
So
La Vega
F
Kevin Garcia
Sr
Mexia
F
Bryce Boland
Jr
Midway
F
Aidan Martinez
So
La Vega
MF
Edgar Soto
Jr
Belton
MF
Lalo Ortiz
Sr
Mexia
MF
Caleb Iverson
Jr
China Spring
MF
Arturo Ponce
Jr
Midway
MF
Raul Toribio
Sr
Waco High
D
Kyle Kowalski
Jr
Midway
D
Rolando Galvan
Sr
University
GK
Jeremy Wilkey
Sr
Robinson
HONORABLE MENTION
Ivan Vargas, Oscar Vargas, Alexis Ibarra, Camryn Gillmore and Isaac Martinez, Belton; Dustin White, China Spring; Ethan Fayas, Gatesville; Ian Chavez and Sergio Gonzalez, La Vega; Hunter Hudgens, Jace Johnson and Nathan Gill, Lorena; Jose Contreras, Mexia; Anson Abshire, Midway; Romeo Diaz, Thomas Sharp and Cam Perryman, Robinson; Josue Rodriguez and Carlos Paloblanco, University; David Wyche, Karch Knoll and Luis Robles, Vanguard; Miller Cunningham, Waco High
---
First-team profiles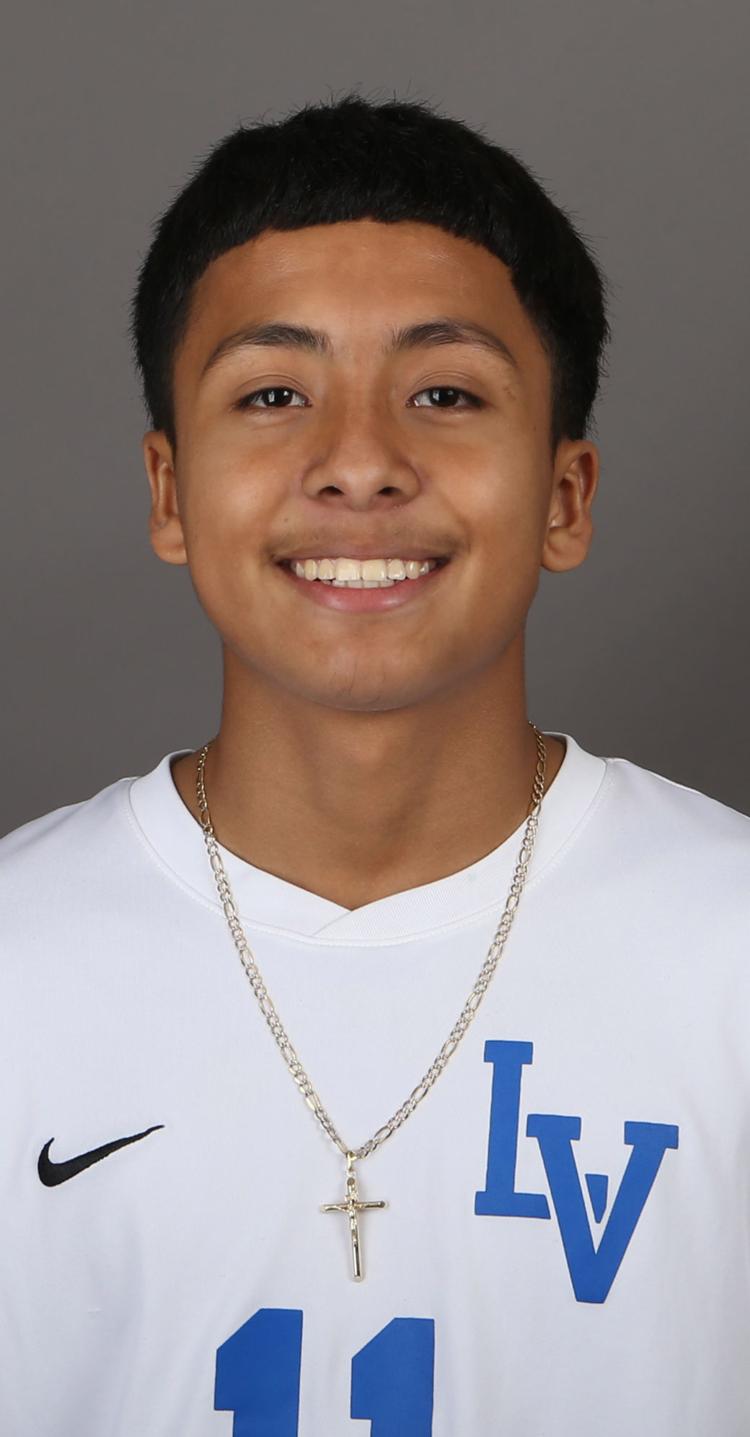 OMAR TORRES
District 17-4A MVP put in 31 goals, delivered 15 assists; won MaxPreps National Player of Week for Feb. 4-10.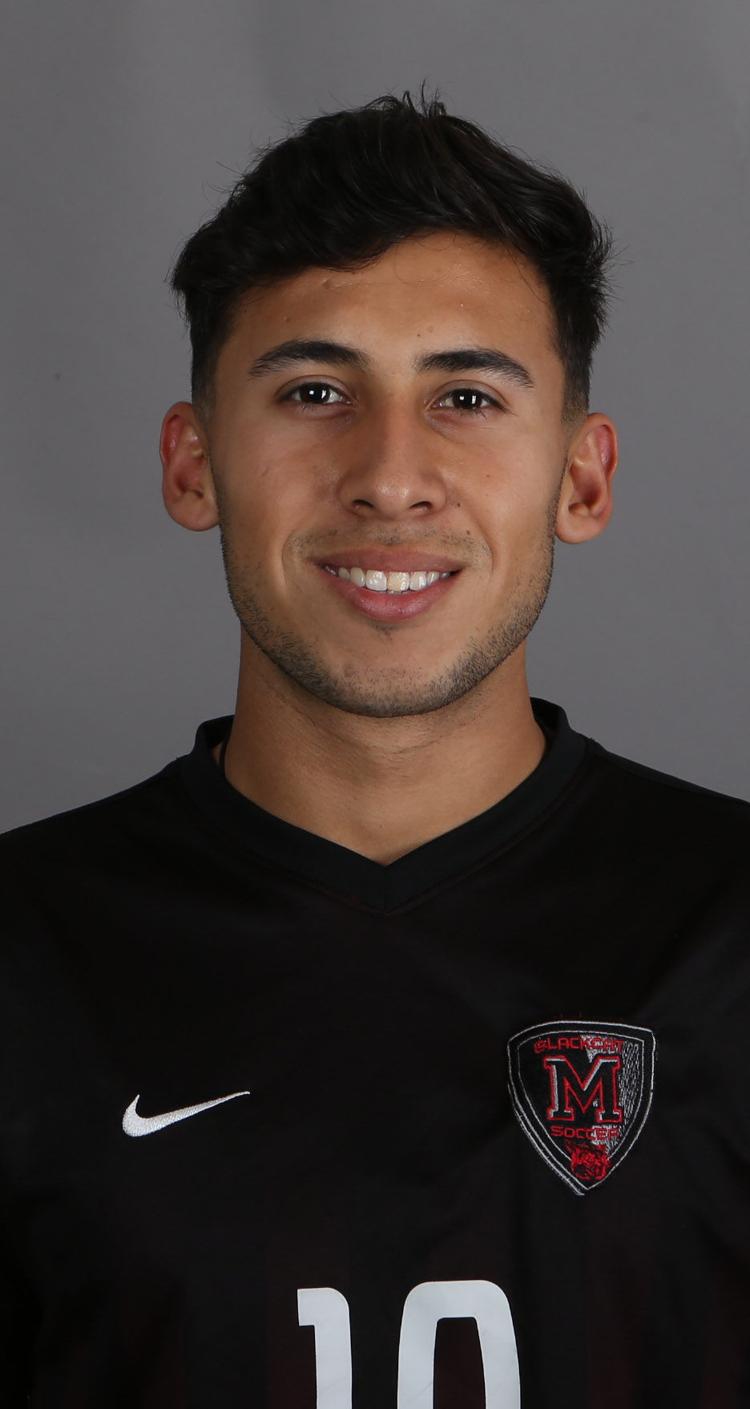 KEVIN GARCIA
Super Centex Player of Year set a new school record by thumping 40 goals, also set up teammates with 23 assists.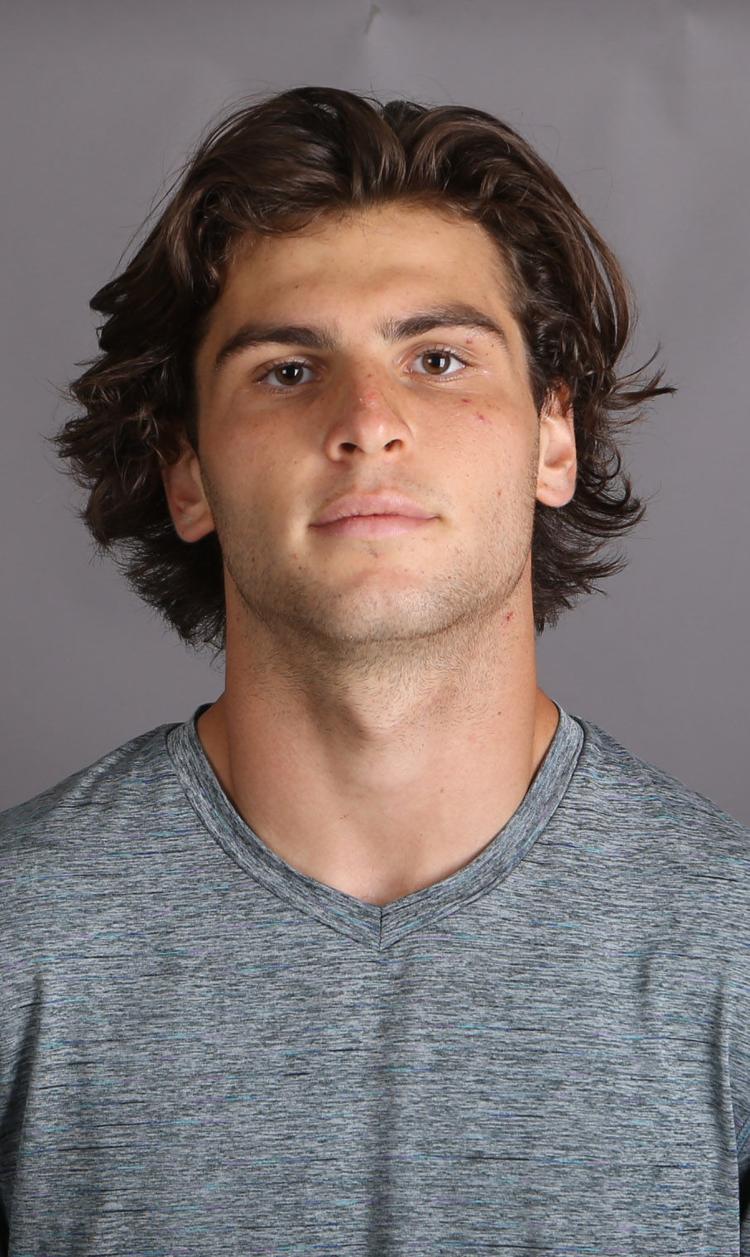 BRYCE BOLAND
Super Centex Newcomer of Year had two four-goal games and three hat tricks on his way to 33-goal debut season.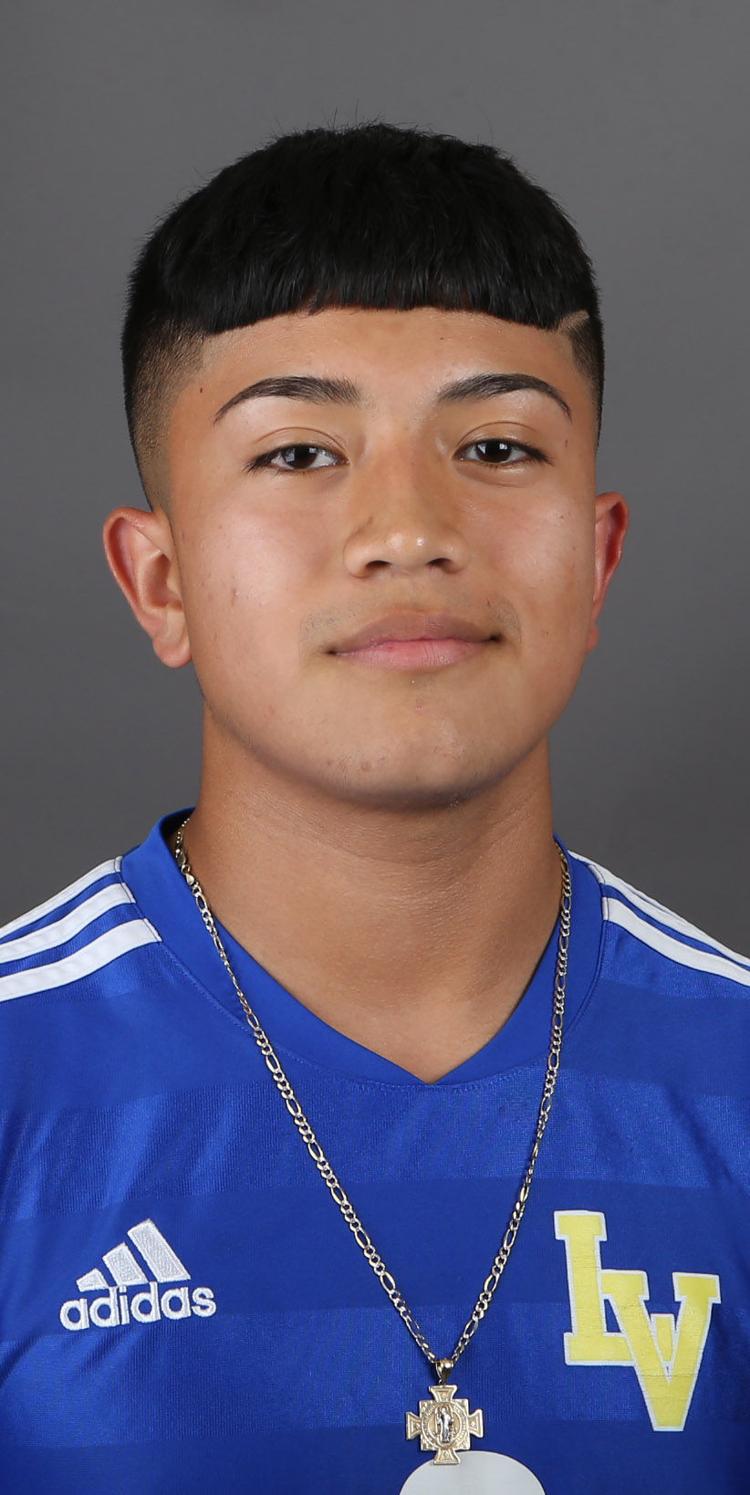 AIDAN MARTINEZ
District 17-4A offensive MVP was one of area's top breakout performers, going from zero goals last year to 19 this season.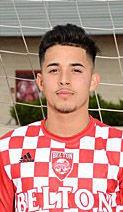 EDGAR SOTO
District 12-6A MVP scorched nets for 30 goals for a Tiger team that lost only one match all year, on penalty kicks.
LALO ORTIZ
With 33 goals, 27 assists, midfielder helped lead Blackcats to historic third-round playoff run.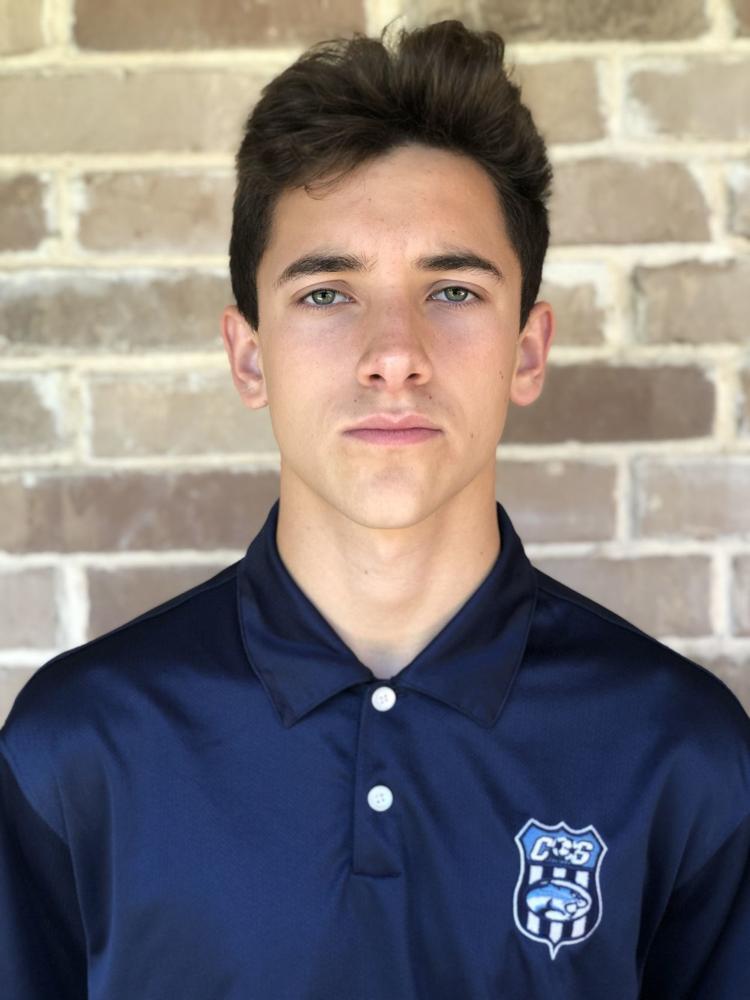 CALEB IVERSON
District 17-4A's midfielder MVP topped Cougars with 25 goals, helped team win program's first district championship.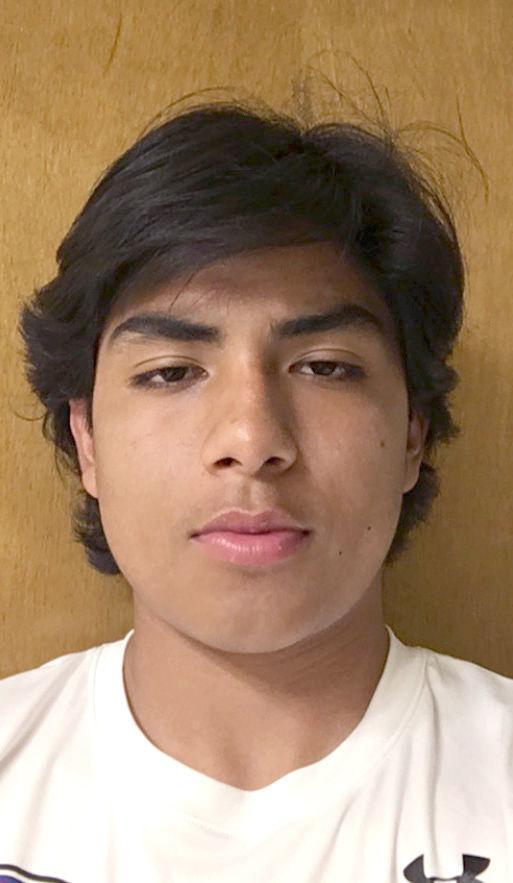 ARTURO PONCE
Equally adept at scoring for himself or for teammates (18 goals, 18 assists), Ponce won 12-6A's top midfielder award.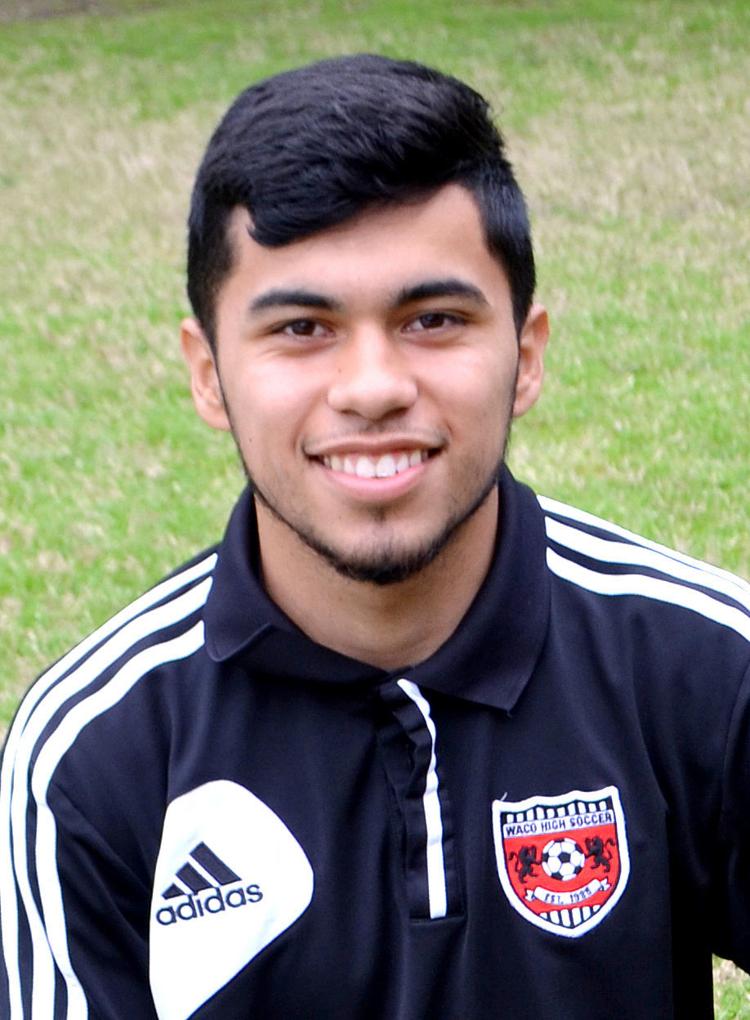 RAUL TORIBIO
Two-time Super Centex performer scored in nine different district matches on his way to solid 15-goal production.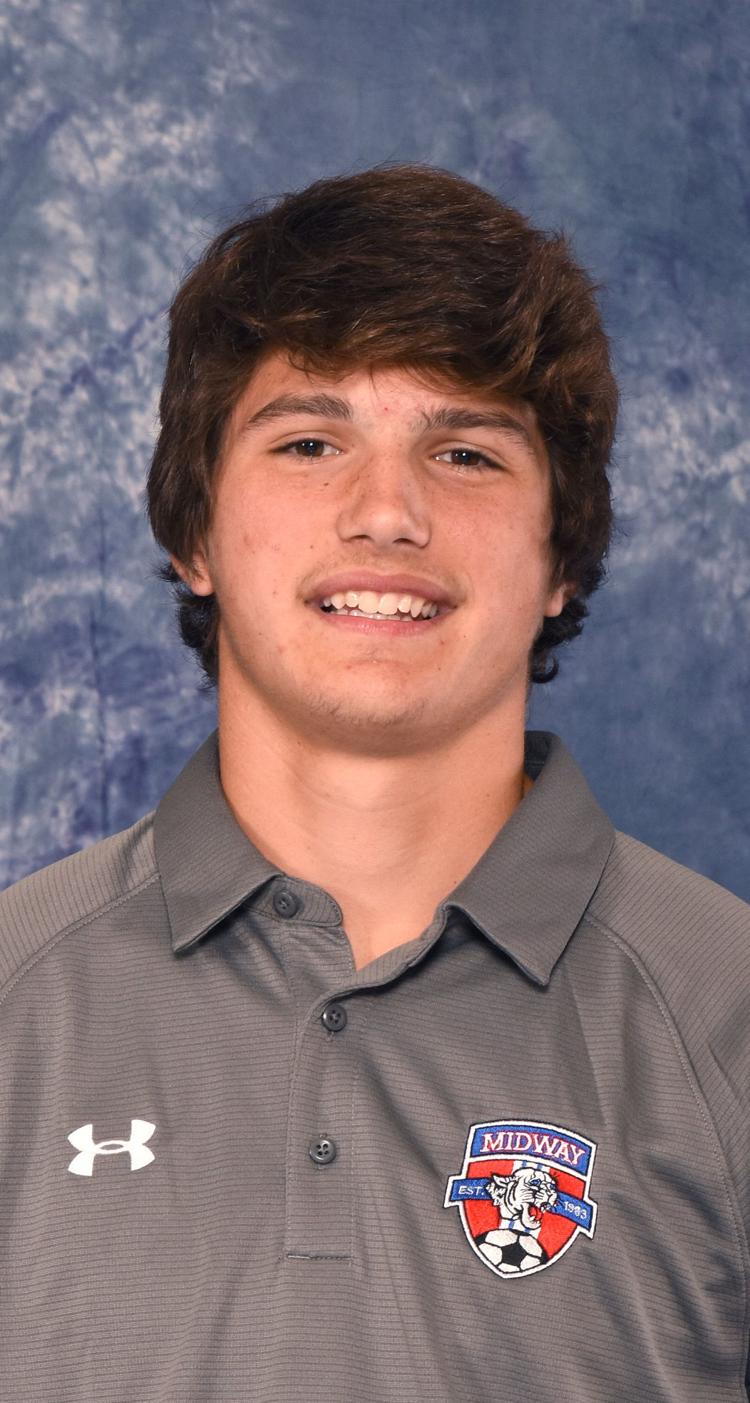 KYLE KOWALSKI
12-6A Defensive MVP used 6-2 frame and unusual big-man quickness to help form defensive wall for Panthers.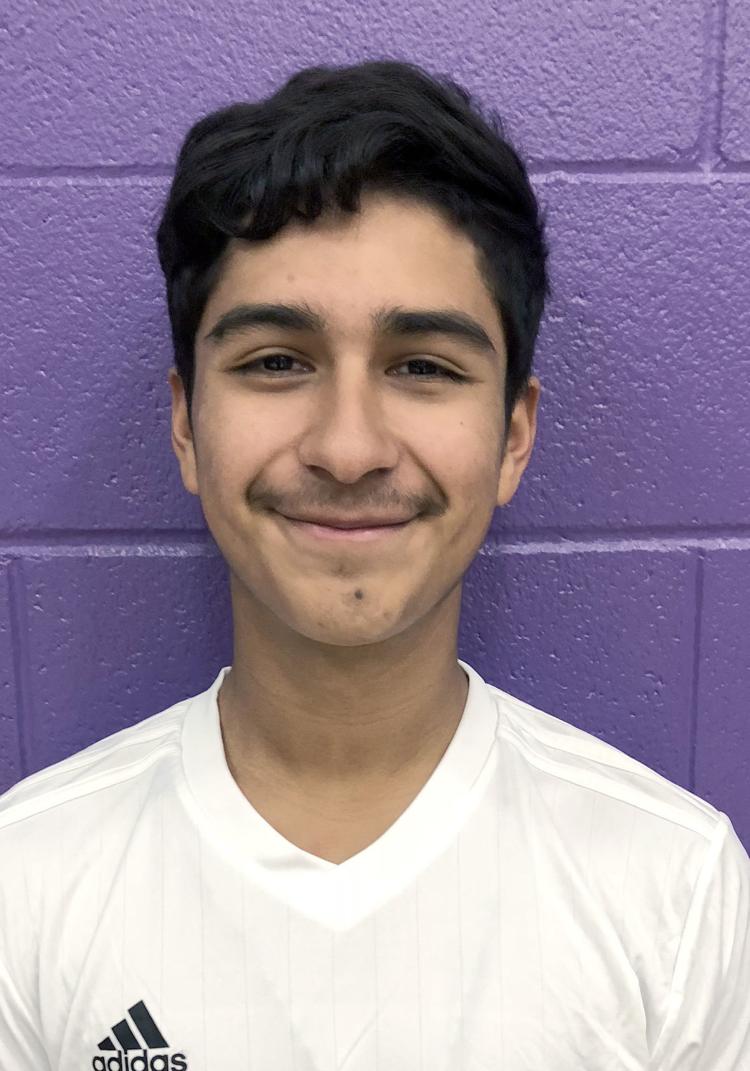 ROLANDO GALVAN
Veteran all-district player anchored Trojans' defensive unit, typically marking the opponent's top scorer.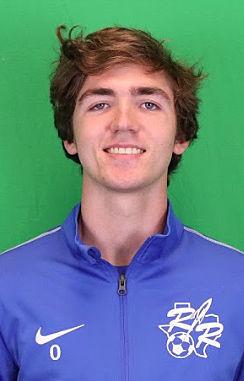 JEREMY WILKEY
District goalkeeper MVP showed steady resolve, made key penalty kick saves to give China Spring only district loss.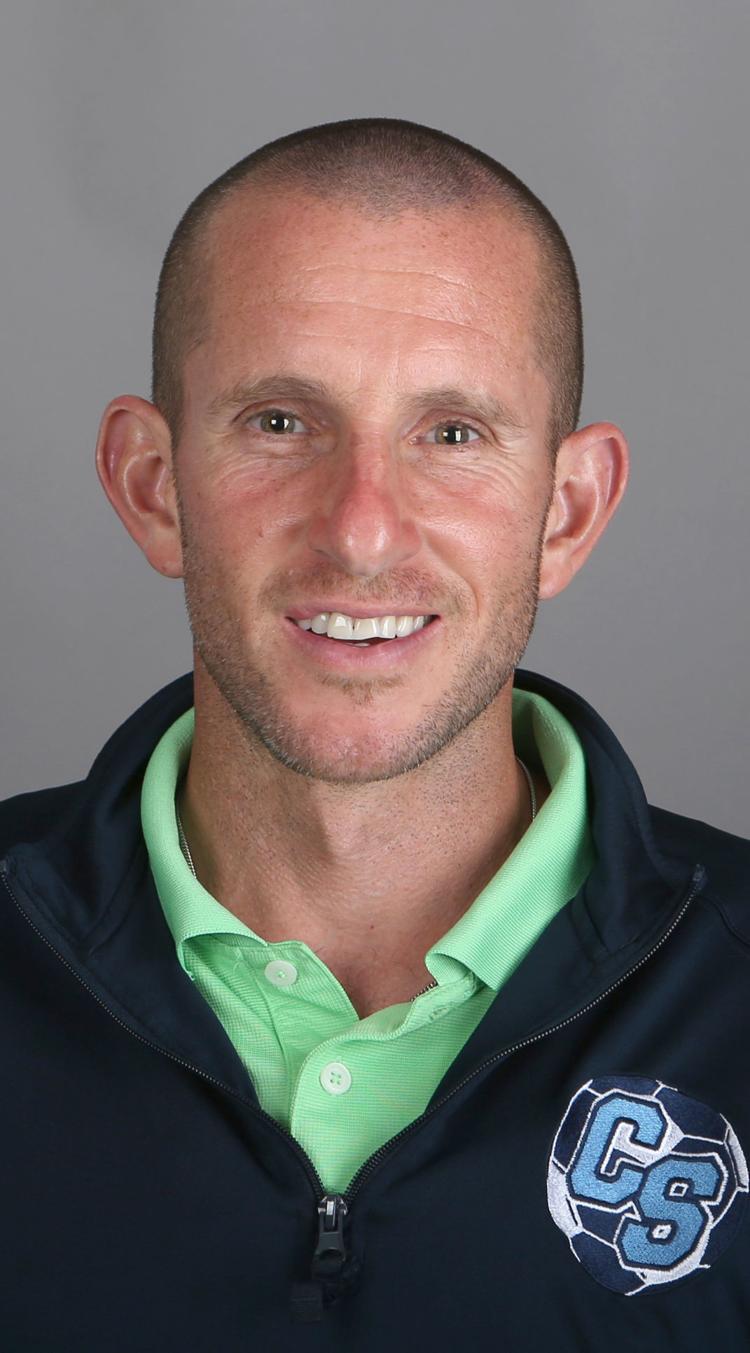 ANDY PELL
Second-year coach took Cougars to program's best-ever record (18-9) as well as first district title and first playoff win.
---
Wearing her black headband and seemingly being on the ball at just the right time, senior midfielder Katie Burnside was clearly in control whe…