La Vega did not get off to a good start this season.
The Pirates were 1-5 to start the year before dropping their district opener to Mexia.
At that moment, Mariano Falcon told himself in order to help his team turn things around, he had to score a goal in every game.
And that's what the senior midfielder did in all but two contests through district.
Falcon even recorded a hat trick against Robinson.
"He put the team on his back this year and said you're going to go as far as I go," La Vega coach Paul Deleon said. "He played extremely well through district and through the playoffs."
Falcon finished the season with 16 goals and five assists as he was named the District 17-4A MVP.
This success came after a down year his junior season.
"Last year was one of those years where things just didn't go well for him or the team as a whole," Deleon said.
La Vega struggled in 2016 with a 9-12 record, and Falcon finished with fewer than five goals.
Falcon, however, wasn't defeated by a down year.
Instead, it motivated him to work harder.
"The offseason was a lot of hard work," Falcon said. "It was a lot of running, touching the ball, shooting around, playing with teammates and just getting ready for the season. And this year I've been better than ever. I'm in the best shape I've ever been in. It was a great year for me."
Falcon's work ethic didn't surprise Deleon because, since the minute he joined the soccer team, Deleon knew Falcon was a soccer kid.
"He loves soccer and will play it as much as possible," Deleon said. "Overall, he's just a really, really good kid. He's one of those guys where you ask him to do something and he doesn't question it, ask why or how long it will take. He just goes and plays because he loves to play soccer."
But Falcon's individual performance doesn't compare to the history that La Vega made this season.
Falcon shook his head while trying to put it all into words. La Vega had won its first district title and advanced to the third round of the playoffs for the first time in school history.
"It's unexplainable," he said with a smile.
Once La Vega fell to Hudson in the playoffs, Falcon's high school soccer career ended.
Now, the senior is looking forward to what comes next.
"I'm going to miss it," Falcon said. "I know I am. It's been a great four years, and I love the sport. Hopefully I do get to play college ball, but if not I'll go to college and take my studies."
As for Deleon, there's no doubt in his mind that Falcon's soccer career can continue at the collegiate level.
"I've really been harping on him about getting his grades up," Deleon said. "I've told him that I knew he can play somewhere at the next level. He's that good."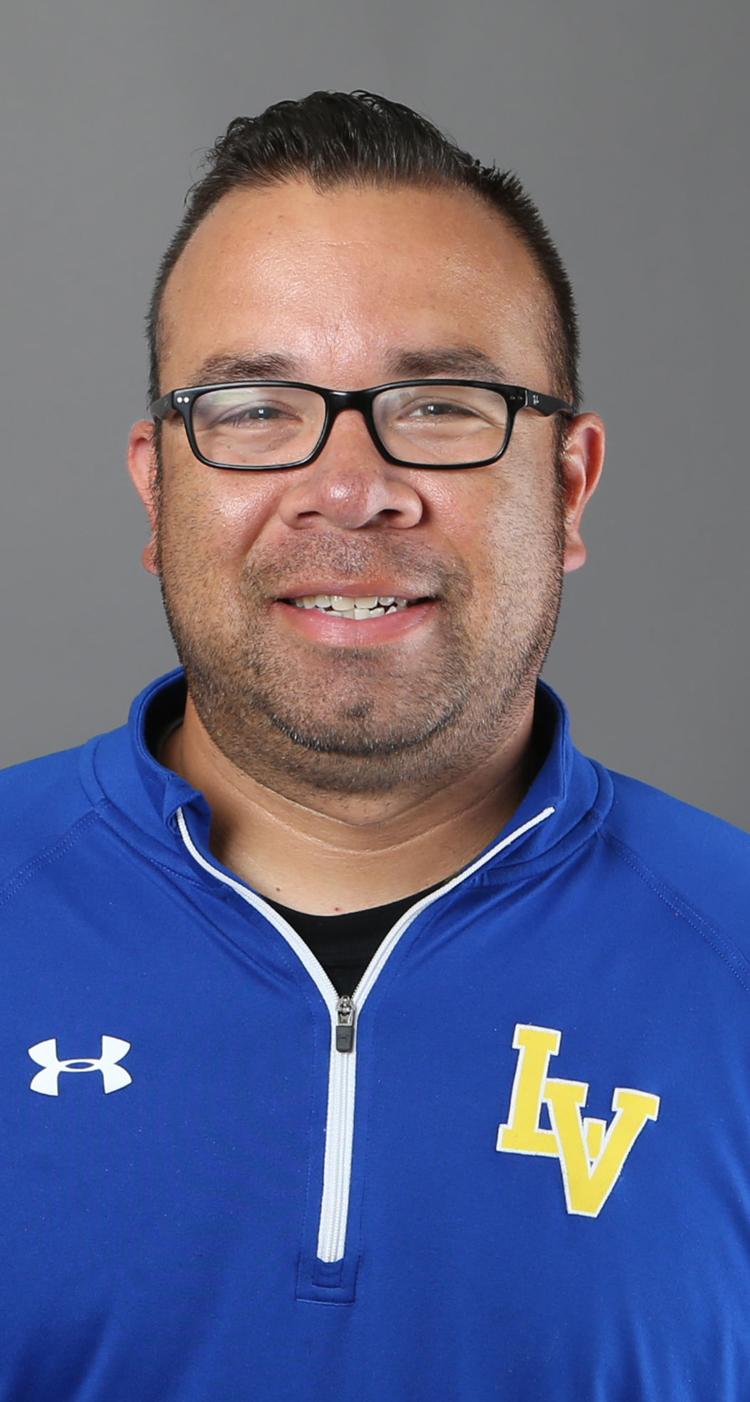 Coach of the Year: Paul Deleon, La Vega
Paul Deleon couldn't ask for a better year to end his 18-year career as a high school soccer coach.
This season La Vega won its first district championship and advanced to the third round of the playoffs for the first time in school history.
Looking back at it, it was a strange season full of surprises.
"Two years ago we made the playoffs and went pretty far to the second round," Deleon said. "I had a lot of returning starters last yaer and the season – for whatever reason, injuries and other things – didn't go very well. Coming into this year, I knew we were going to have a whole bunch of freshmen and only a few seniors. I knew it could go either way."
Through the first portion of the season, it looked like things were heading a more negative direction with a 1-6 start.
What happened next, though, turned the whole thing around.
The Pirates just relaxed and played soccer, stringing together 13-straight wins before losing in the playoffs to Hudson.
"The four seniors I had stepped up really big," Deleon said. "The freshmen played beyond their years.
That was the key. Instead of panicking and changing everything amidst a slow start, Deleon stayed patient with his team.
And that's been the biggest thing he would tell his former self just starting out as a high school soccer coach. Just be patient.
"With our type of kids at La Vega, they go through a lot of different things that you don't see a lot of places," Deleon said. "But they're just kids. They're amazing in the school and outside the school. You're always going to be trying to push them a little bit further, and if you stop and get complacent with them, they're going to get complacent. So be patient. Push them. Don't push them too hard but continue to push. Make sure they know that anything is possible."
Now it's time to move on for Deleon who says there's still some more things he would like to do.
While a historic season is quite a way to go out, Deleon leaves the program in a much better place than he found it.
"Here at La Vega, I took over a program that was a club program," Deleon said. "We weren't even UIL sanctioned yet. We were putting on uniforms before the game and everyone was mix matching. Just to see us grow in the last 13 years to one of the better programs this year. To be able to say we've played tight games against Midway, we've held leads against Waco High, we've been tied with University with five minutes left in games. Those types of things are things I never thought I would have said when I first got here."
Coach of the Year: Kris Kahler, Waco High
Kris Kahler is finally starting to realize what this season was like at Waco High.
It was long, the longest in school history, as the Lions advances to the program's first-ever regional finals.
"I'm kind of replaying in my mind all the things that we've done this year," Kahler said. "It leaves me with a smile on my face – winning tournaments, being high ranked in the regionals and in the state along with obviously making one of the greatest runs in the history of the program. It was a lot of fun.
"After you lose, it's really hard to swallow that, but I think (the players) are starting to realize it was an awesome year. They enjoyed it. It was great to be a part of that."
But it wasn't always easy, especially during the offseason.
"We really pushed discipline," Kahler said. "We really pushed academics. We really pushed hard work on the field and in the classroom. Sadly, some of the kiddos didn't make it, but the ones who did, obviously, the success speaks for itself. Our offseason is second to none. These kids go through some strenuous workouts, and they earned everything they achieved this year."
Kahler was named the Coach of the Year two years ago after leading Waco High to its first ever district title.
But that was only the foundation for this soccer program.
"Our talent pool has drastically increased with the ninth grade classes every year," Kahler said. "We're looking forward to the group coming in. A lot of kids, parents and people in the community realize what we're doing. They buy into it. They bless us with the ability to coach their kiddos. We try to do the right things over here."
Next year's freshmen, along with the underclassmen from this season, will have plenty of roles to fill as the Lions graduate 10 seniors off this year's team.
Leadership lost allows for more leadership to grow and take the program even further than before.
"It's important that we make sure the taste that was in our mouths in the regional tournament that we get to taste it again and go back and also that maybe we don't taste defeat," Kahler said. "Maybe we can get to state."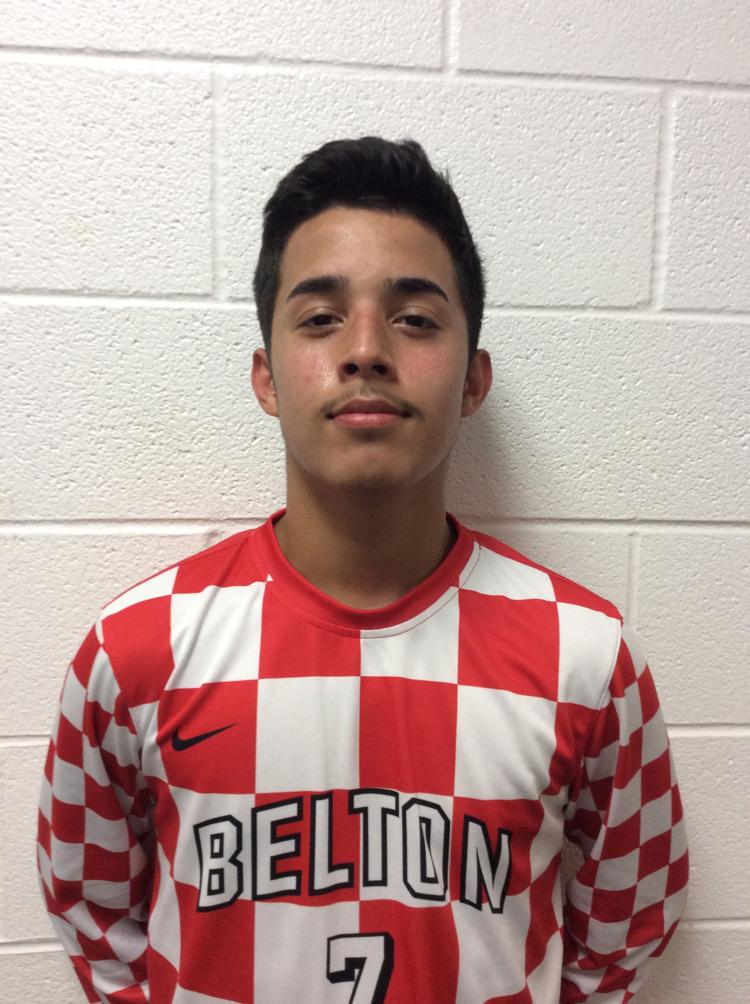 Newcomer of the Year: Edgar Soto, MF, Belton
Edgar Soto wasn't sure he would make the varsity team. As he wrapped up his eighth grade year, he heard that there were still a lot of good players coming back for Belton's varsity team in 2017.
"Over the summer I worked really hard," Soto said. "I trainend and played in Mexico, France, Spain and Portugal. It was three weeks of tournaments. When I came back I had two days before school started. I practice and worked hard. Coach (Mosnia) called my name for varsity and said he had high expectations for me."
Tarcisio Mosnia calls Edgar Soto the best freshmen he's ever coached in his 12 years coaching.
Soto was named the 8-6A MVP for district champion Belton.
"He's very, very talented," Mosnia said. "He's the most skilled player I've had as a freshman coming in during my career. He's very quick and loves to play. He doesn't like just hanging around, watching and standing there. He's an exciting type of player."
Before the season, Soto decided he wanted to score 15 goals his freshman season.
He finished with 23 goals in 22 games.
"There is a guy named Angel Hernandez, one of the best players I've ever played with," Soto said. "He had 59 goals in high school. I put my standards to 15 goals this season. I got way above and beyond.
As the season progressed, Soto's confidence grew.
Mosnia saw it beyond just the goals Soto scored on the field. It was the most obvious as Soto began to be more vocal.
"He showed all the leadership qualities," Mosnia said. "In practice he was yelling at certain people when they weren't doing certain things. I thought there was something special there. The other players, even upper classmen, started looking up to him."
Mosnia went on to say he saw a reflection of himself when he was younger. If something wasn't right, he tried his hardest to correct it. And that's what he saw from Soto.
"He wants to do well," Mosnia said. "He doesn't yell in a negative way. He's very positive. He's so vocal because he wants things to be done right."
With that kind of IQ for the game – along with the numbers he put up this season – it can be easy to forget Soto is just a freshman.
Instead of all of this being the peak of his high school career, it's more like the foundation for things to come.
"With his skills he's just going to grow with that because he loves to play," Mosnia said. "I think in the future he's going to be so much better."
Soto already has a goal set in stone for his entire high school career — 100 goals.
"Hopefully next year I can get 30," Soto said. "That's what I'm aiming for. To get 100 in high school, I'll have to get 25 a year."
First-team profiles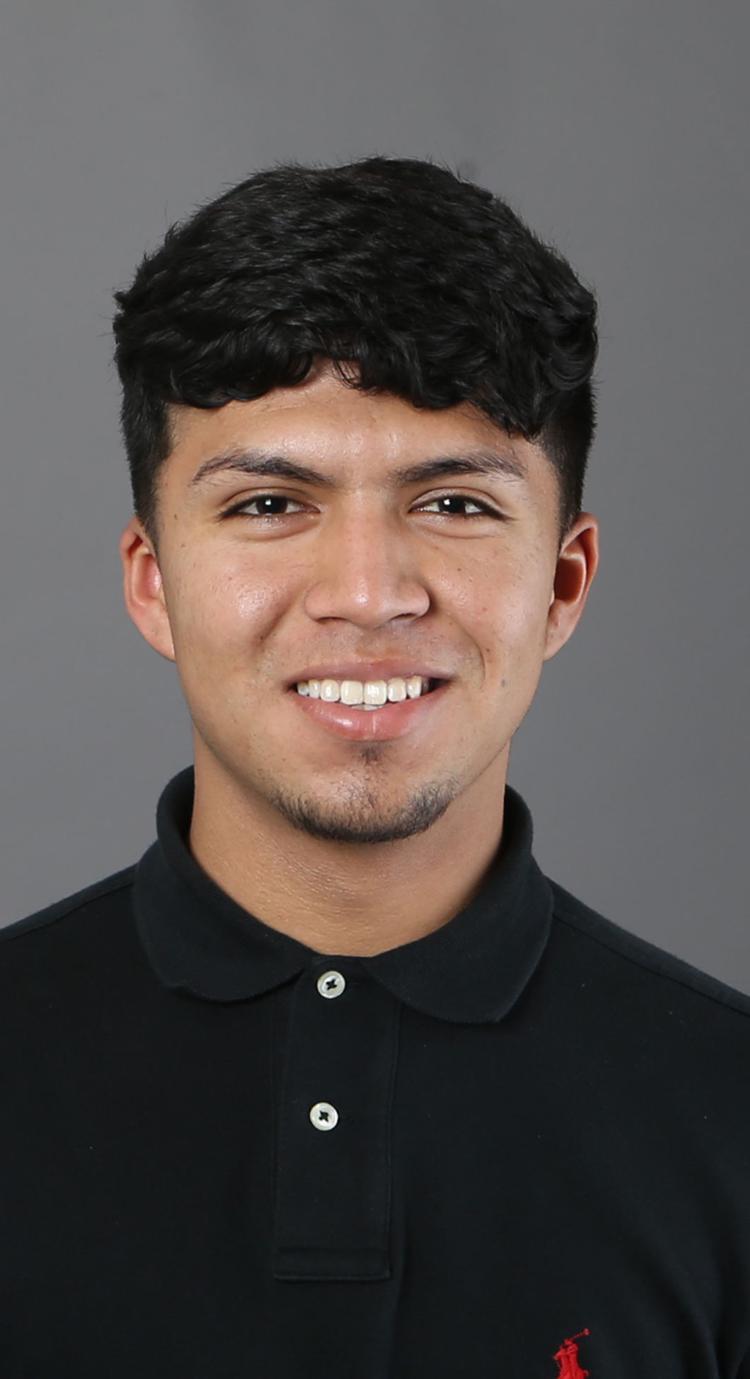 Luis Fierros
Fierros had 13 goals, three assists and was named the 17-4A offensive MVP.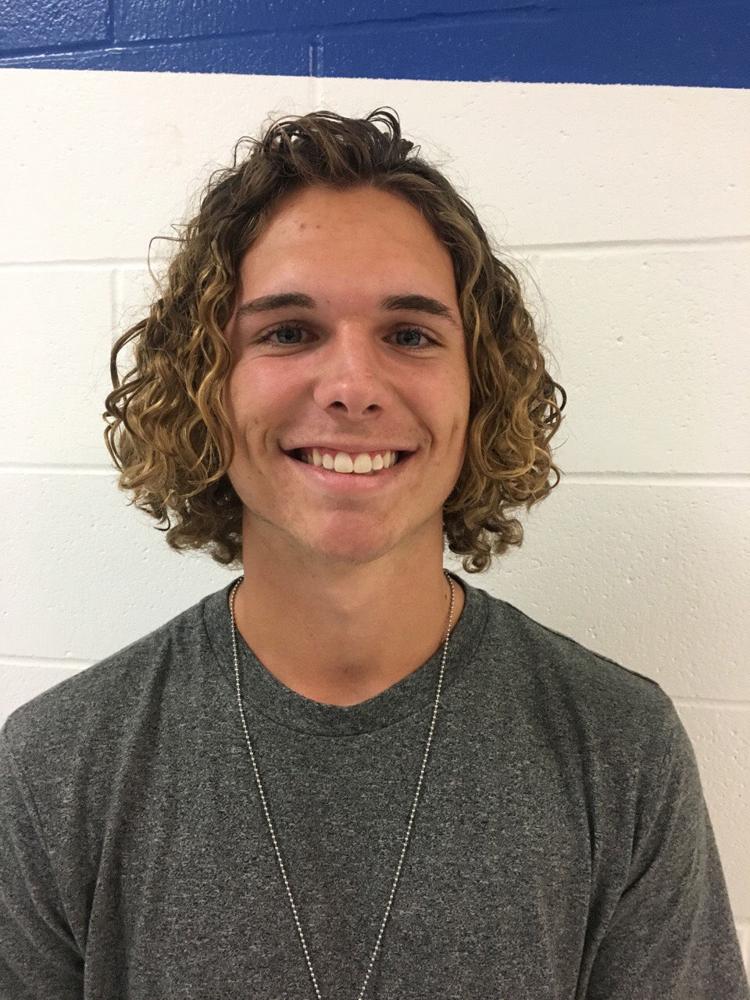 Brennon Echtling
Echtling scored 17 goals, nine of which came in 12 district contests.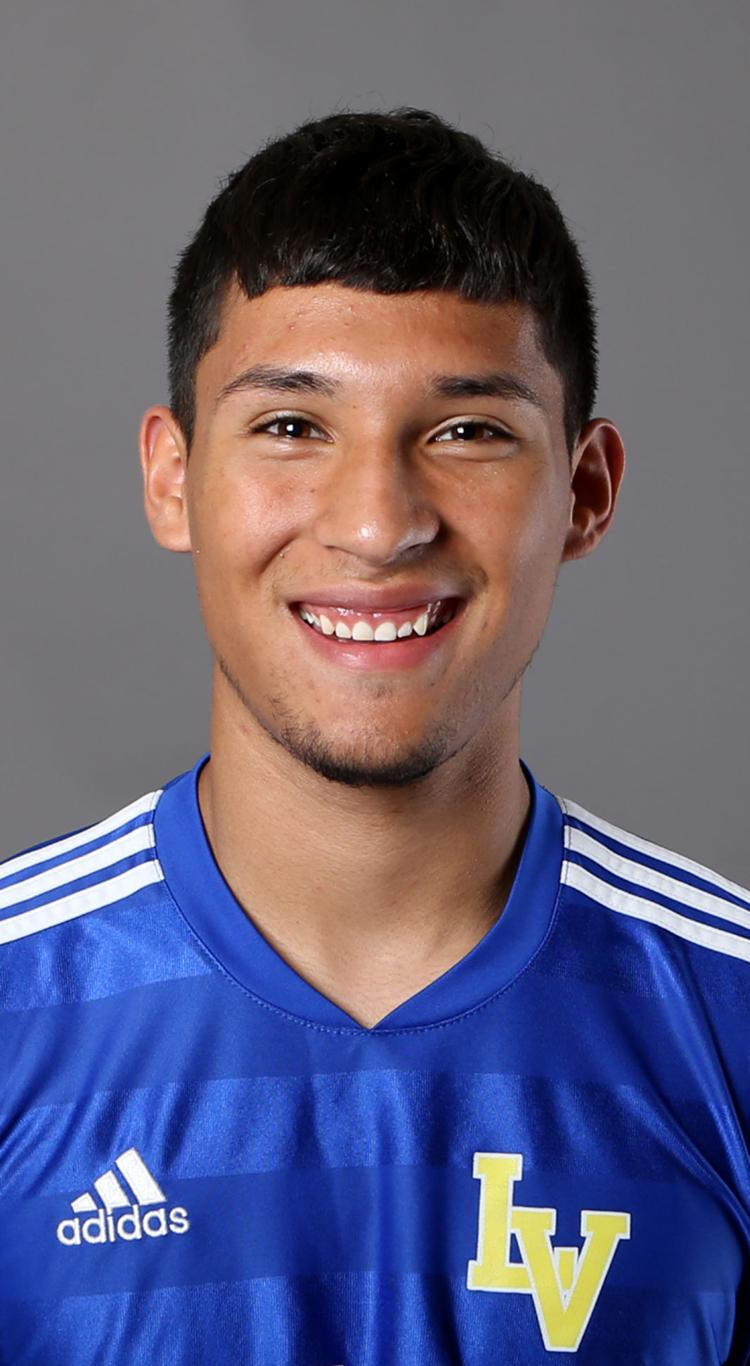 Mariano Falcon
Falcon led La Vega with 16 goals and was named the 17-4A MVP.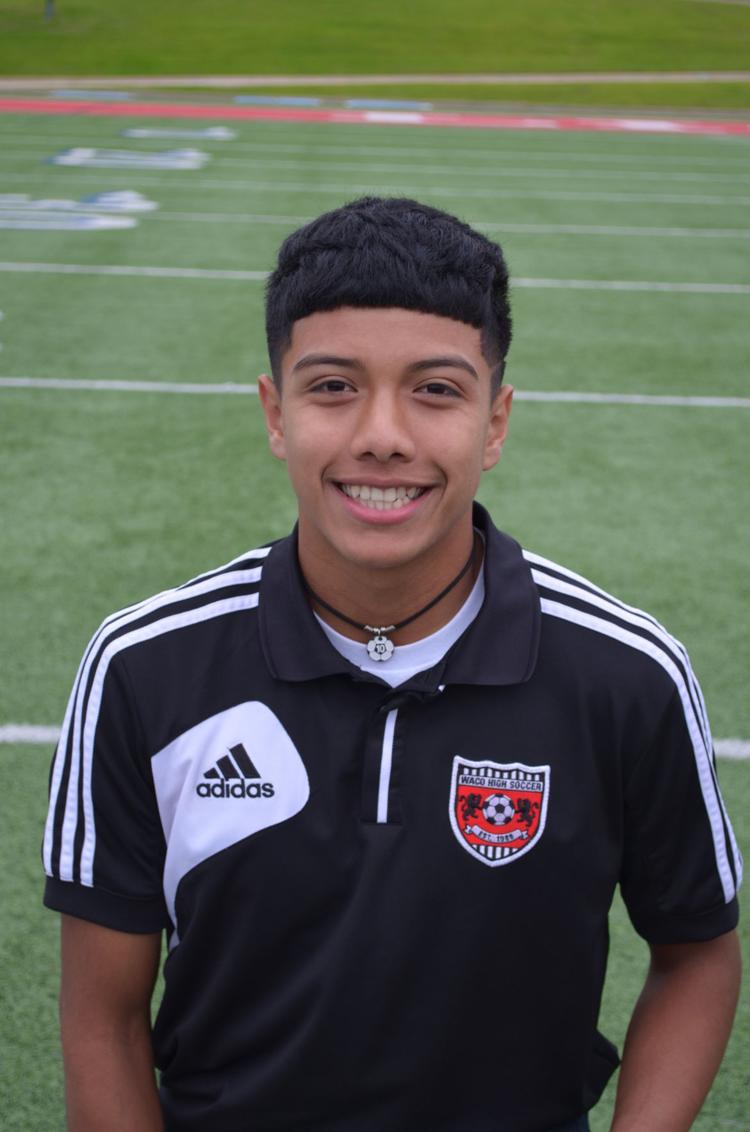 Adolfo Rodriguez
Rodriguez scored a team-best 11 goals on the season. He had two goals and five assists in the playoffs.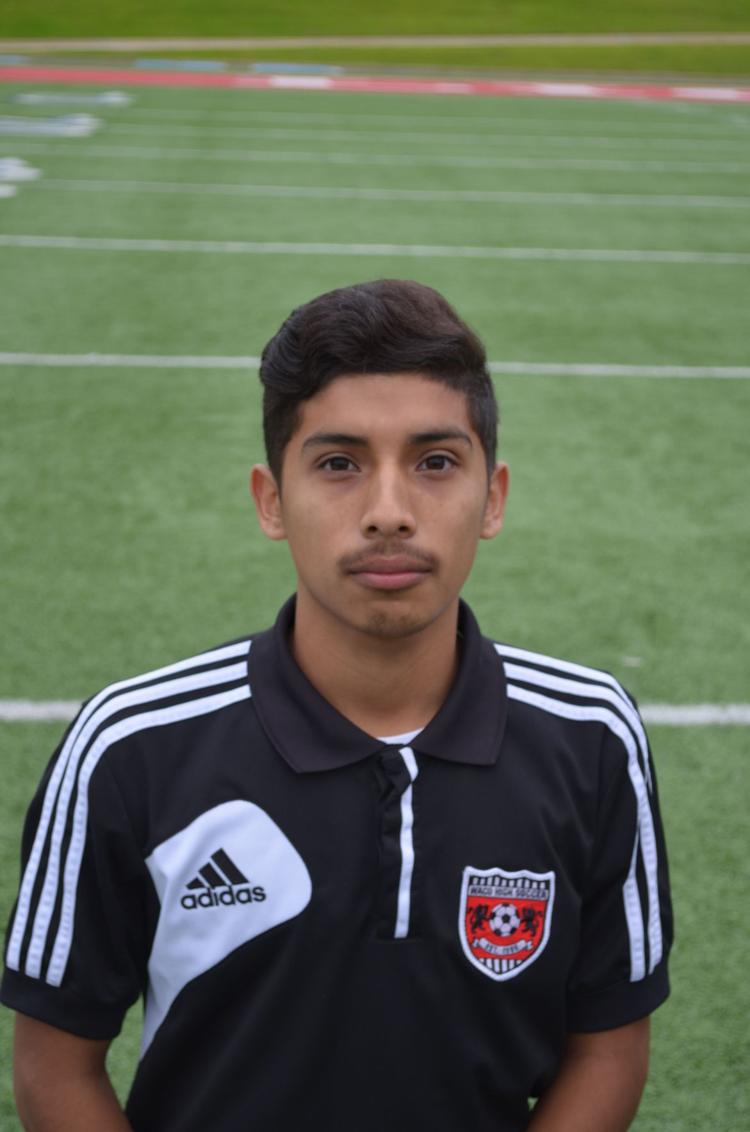 Jonathan Gonzalez
Gonzalez recorded 10 goals and eight assists on the season with three goals and one assist in the playoffs.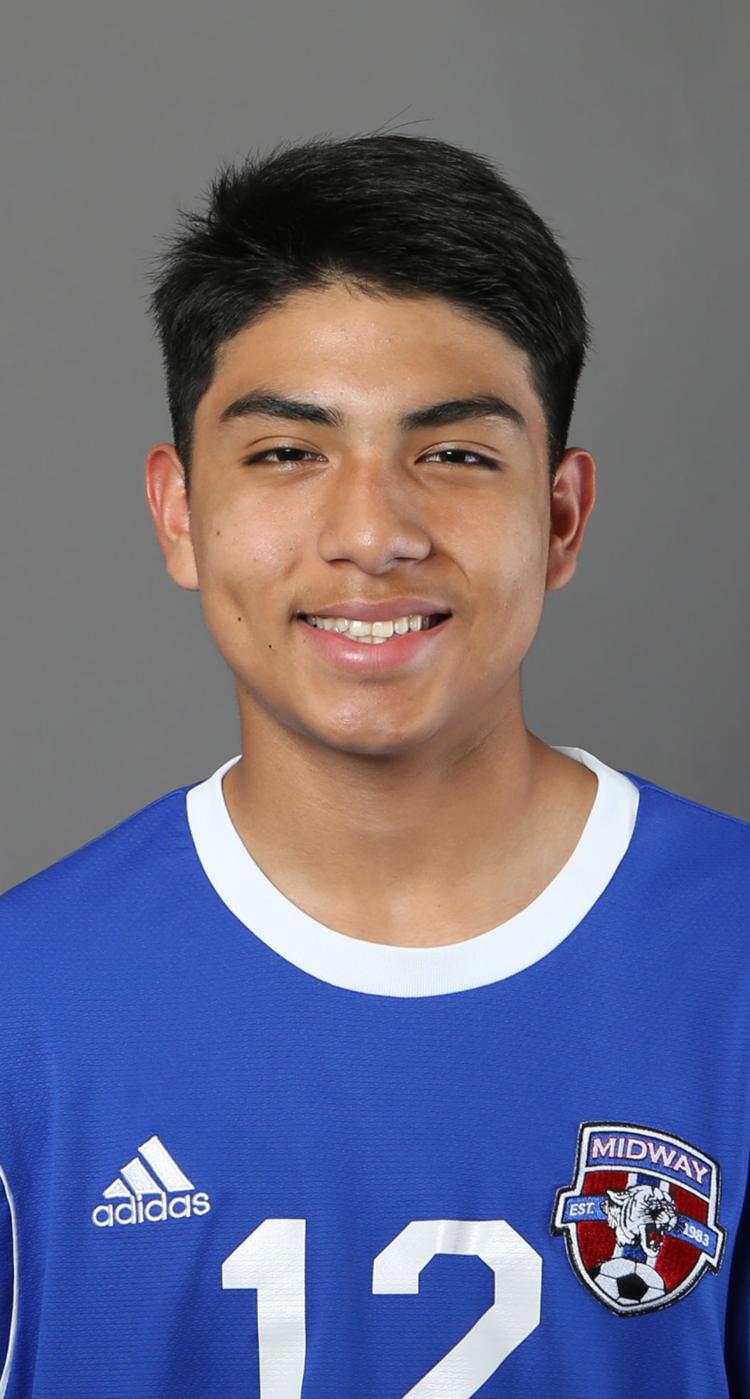 Arturo Ponce
Ponce was named the 8-6A midfielder of the year as he finished with eight goals and 10 assists.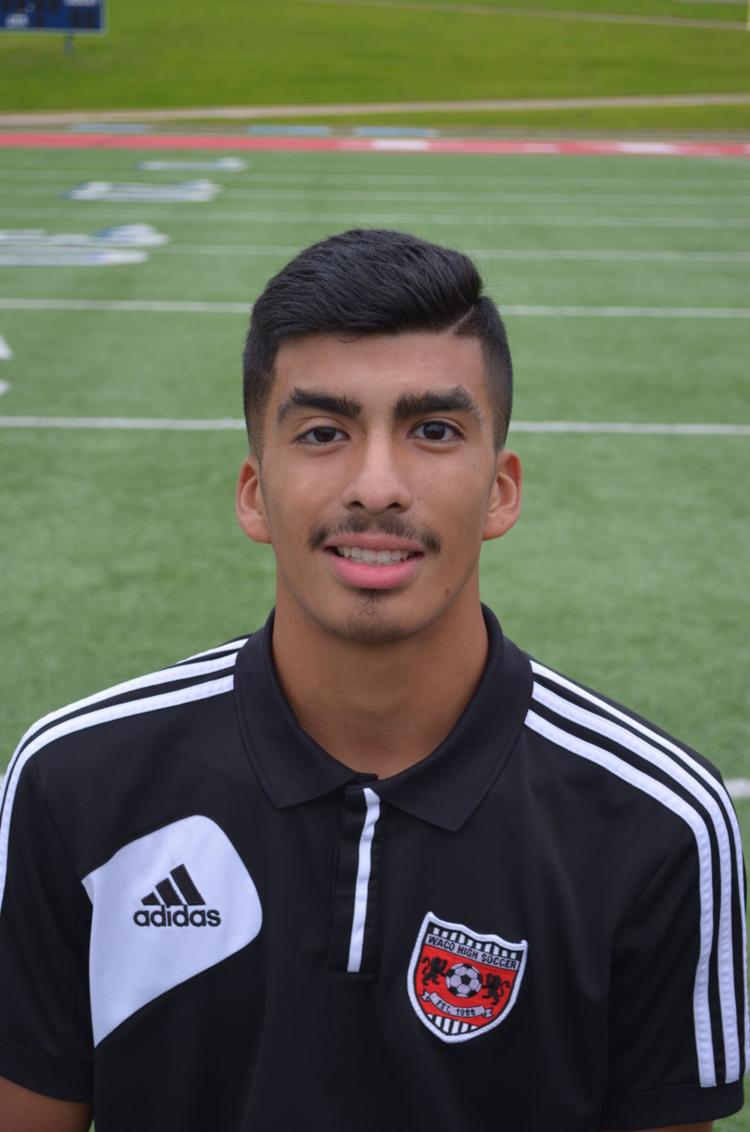 Ildefonso Vazquez
Vazquez was named the 18-5A defender of the year.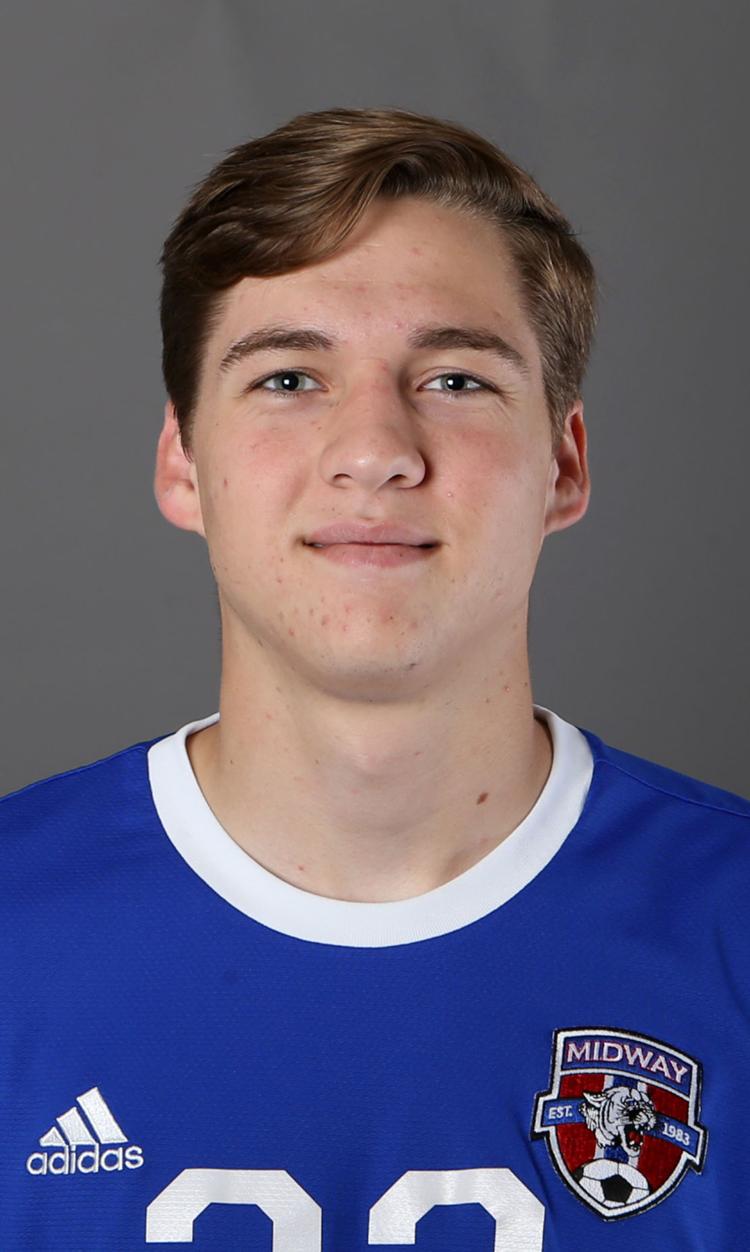 Tanner Daniels
Daniels finished the year with four goals and eight assists. He scored the game-winner against San Angelo Central in the final contest of the season.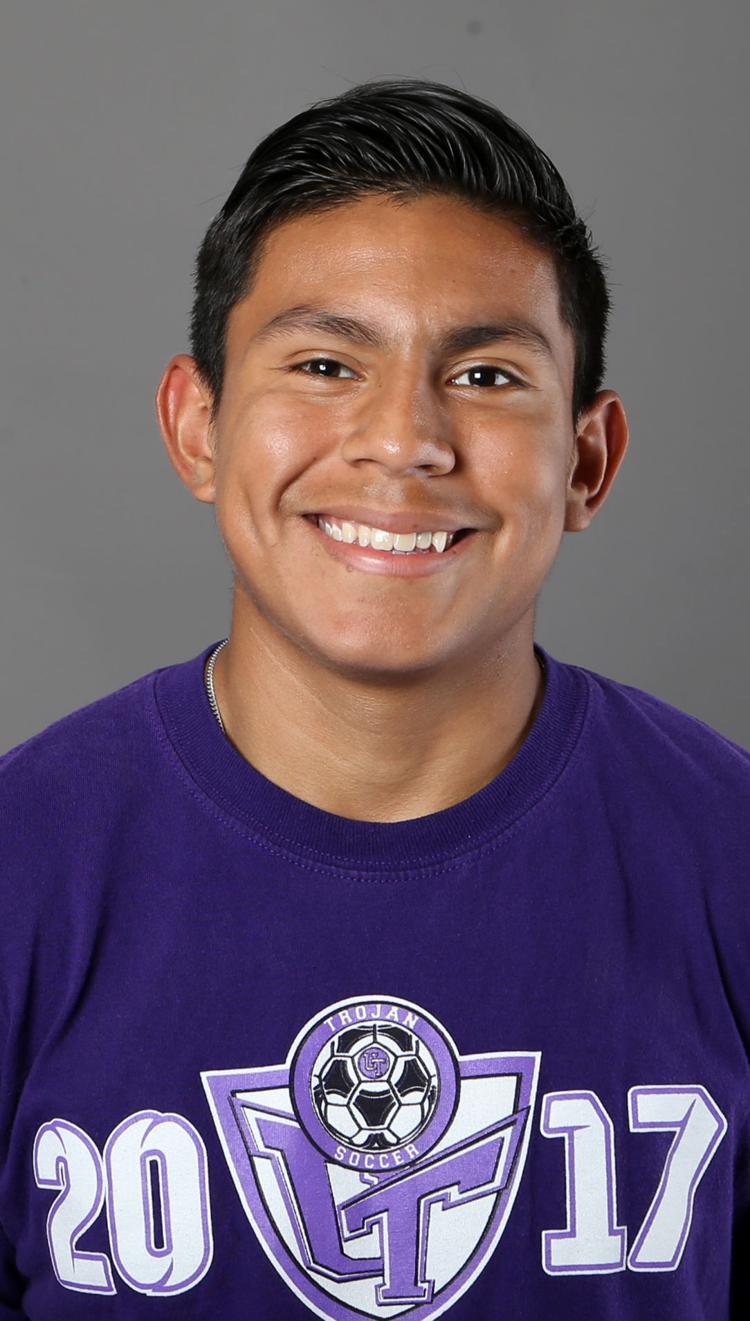 Irvin Cazares
Cazares received all-district honors as he helped the Trojans record eight shutouts.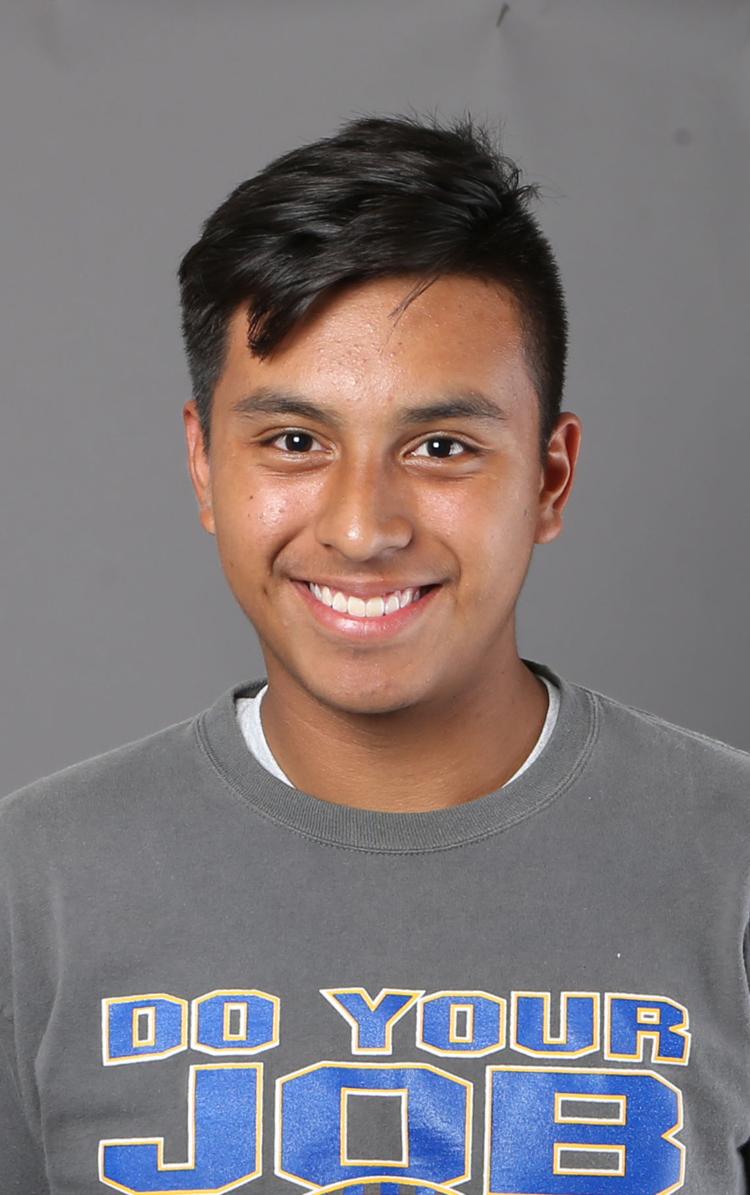 Alex Zarate
Zarate was named the 17-4A freshman of the year after he helped La Vega surrender less than a goal per game in district play.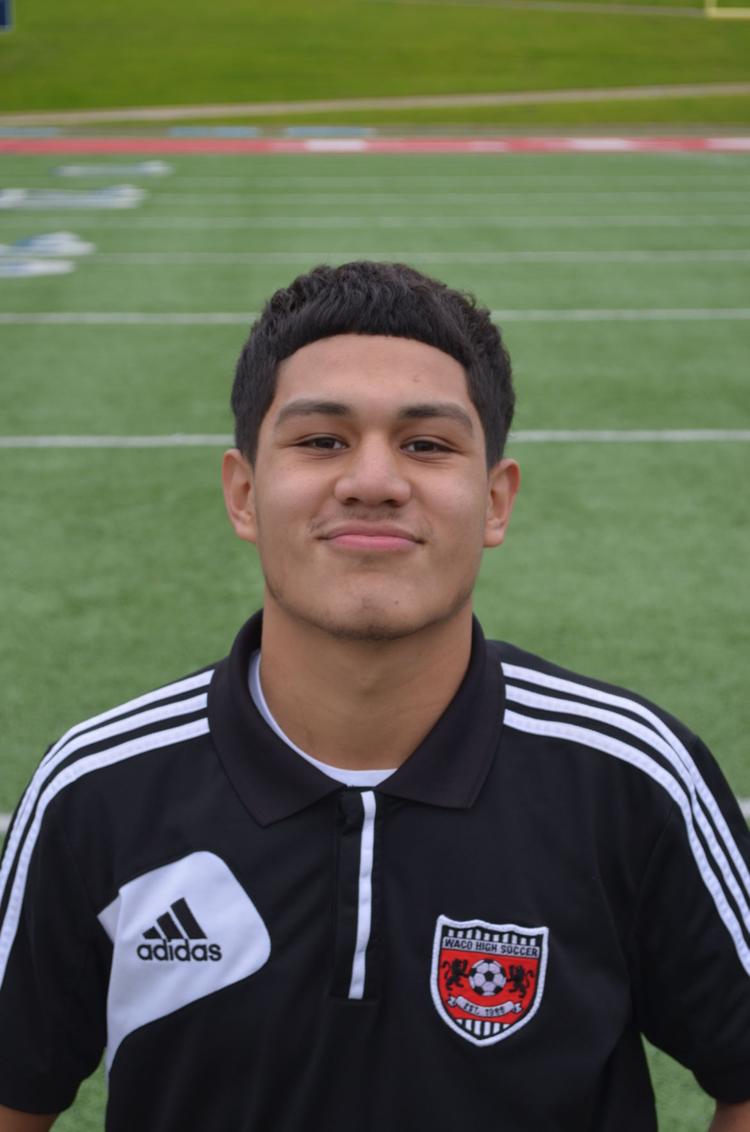 Pablo Negrete
Negrete was named the 18-5A co-goalkeeper of the year as he allowed one goal or less in 21 of 26 games. The three-year starter finished the season with 12 shutouts.