Whenever he's delivered the compliment, Trajan Snell accepts it graciously. Being told that he "plays the game the right way" would lift the spirit of any basketball player.
In truth, it's the only way Snell knows.
"I was always taught, if somebody's ahead of you, give the ball up," the Connally senior point guard said. "I was just always told that if you were guarded and somebody was open, give it to them. If somebody keeps making shots, keep going to them. It was just kind of instilled in me. As I got older, it just made it easy."
Blessed with 20-20 court vision – at least – Snell's unselfish approach helped him average an area-best 9 assists per game. He also tacked averages of 14 points, 5 rebounds and 6 steals per game while shooting 52 percent from the floor and 34 percent from 3-point land. Most importantly, his bold leadership navigated the Cadets to the deepest playoff run in Central Texas, as they won 23 games before falling in a hard-fought tussle with eventual state champion Silsbee in the Region III-4A semifinals.
Both fundamentally sound and flashy at once, Snell closes his brilliant high school run as the Tribune-Herald's Super Centex Player of the Year.
If you held a stethoscope up to Trajan Snell's chest, the thumping you'd hear would sound a lot like a dribbling basketball. He was born to play the game.
"Right now, they're doing all this senior stuff and they're asking for baby pictures and he took a bunch of pictures up to the school, to the journalism department or the English department," said Connally head coach Quinton Snell, Trajan's father. "They said, 'Dang, Tray, every picture you've got in here you have a ball in your hands!' He's been around it all his life. He was in the gym at six weeks old. At six weeks old and the horn was going off, and he was asleep. It didn't even bother him. So maybe this is the place for him."
As long as he can remember, Trajan has wanted to be a Connally Cadet basketball player, to play for his dad. When he finally got that chance as a high school freshman in 2014-15, both father and son would occasionally hear the chirps – "You're only playing him because he's your son."
But Trajan has more than proved his worth to the Cadets over the past four seasons. A four-time Super Centex honoree, he won District 17-4A MVP honors this year behind his myriad contributions, including 15 double-doubles, four triple-doubles and, most remarkably, two quadruple-doubles.
Connally frequently benefited from Trajan's impeccable passing, as it was not uncommon for all five starters to crack double figures in scoring by game's end.
"It was just me kind of looking for them, and as people started scouting us more as we got into district and closer to the postseason, people liked scouting me," he said. "So when they scouted me, it just opened up things for everybody else. Then when everybody else is hitting, it's kind of like you have to pick your poison. Either I'm going to score or everybody else is going to score. It's kind of whatever was open. But it's always team-first."
At 5-foot-10, Snell isn't physically imposing. He should get his chance to play college basketball, but is still mulling over potential destinations. "I'm kind of taking my time, trying to pick what's best for me. Leave it all in God's hands," he said.
Whatever the future holds, Snell considers the last four years a gift. The Cadets wanted desperately to reach the state tournament in San Antonio, but they gave it everything they had and left with no regrets.
"Again, I was just glad to experience it all," Trajan said. "Growing up with (my dad) and being able to play for him and being a part of Connally basketball, it was a great ride."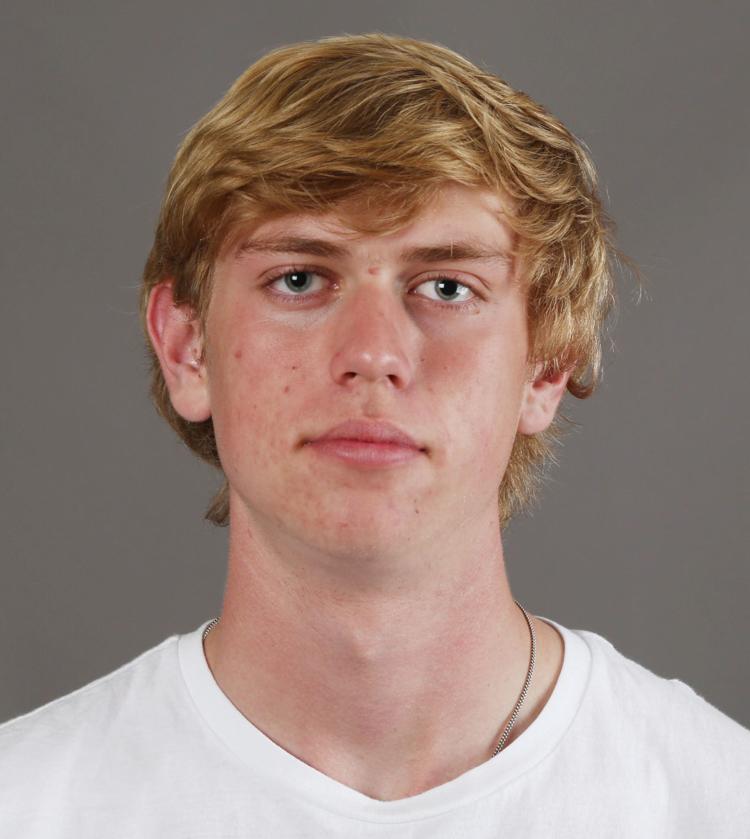 Newcomer of the Year: Tyler Webb, Bosqueville
As much as possible, head coaches prefer to keep their new wrinkles under wraps. Bosqueville coach Tyler Holcomb knew, however, that it wouldn't take long for the Bulldogs' opponents to start game-planning for Tyler Webb.
"I knew the secret wouldn't stay a secret for very long. No doubt," Holcomb said.
Webb noisily served notice that he would be a force to reckon with from the season's first jump ball onward. In his first high school season, the 6-foot-3 freshman combo guard topped Central Texas in scoring at 22.5 points per game while chipping in 10.2 rebounds, 4 assists, 2.2 steals and 1.4 blocks per outing. As such, he was an easy choice as the Super Centex Newcomer of the Year, adding to the Super Centex Offensive Newcomer award he won as Bosqueville's quarterback in the football season.
Webb displays an uncommon poise for a freshman. But it doesn't mask his competitive zeal. He said the stat he is most concerned about at the end of the game won't show up next to his name in the scorebook, but rather the final score and whether Bosqueville is the team on top.
"To not lose," Webb said when asked of his expectation entering the season. "Every game, we wanted to take it one game at a time, but to just win. We wanted to be district champs, wanted to do something that Bosqueville's never done before. That was our goal."
Bosqueville's opponents pulled out all the stops to try to put the brakes on Webb and prevent the Bulldogs' winning quest. "Not only did he see every kind of defense, I saw defenses that I didn't even know existed this year," Holcomb said.
Ultimately, it didn't matter. With Webb leading the way, Bosqueville won the district title and then blew out Dawson in the bi-district playoffs before being ousted by Grapeland in the area round.
Despite his young age, Webb has already attracted the attention of college coaches in both basketball and football. He's unsure of which direction he might go, but he also realizes that it's nice to have options.
"It's not a decision I can make right now, but having the opportunity in both sports is truly a blessing to have that problem. You can't call it a problem," Webb said, chuckling.
Given his launching-off point, it's tantalizing to imagine the trajectory of Webb's career. Holcomb said his mission is to keep the young man "humble and hungry," but he doesn't expect it to be too difficult, given the good head on Webb's shoulders.
"He's just a quality person, a great young man, and he's one of those people you embrace being the face of your team, because you know every time he talks to the media or talks to somebody in public you know that they're going to get the best view of Bosqueville," Holcomb said. "That's kind of what we want."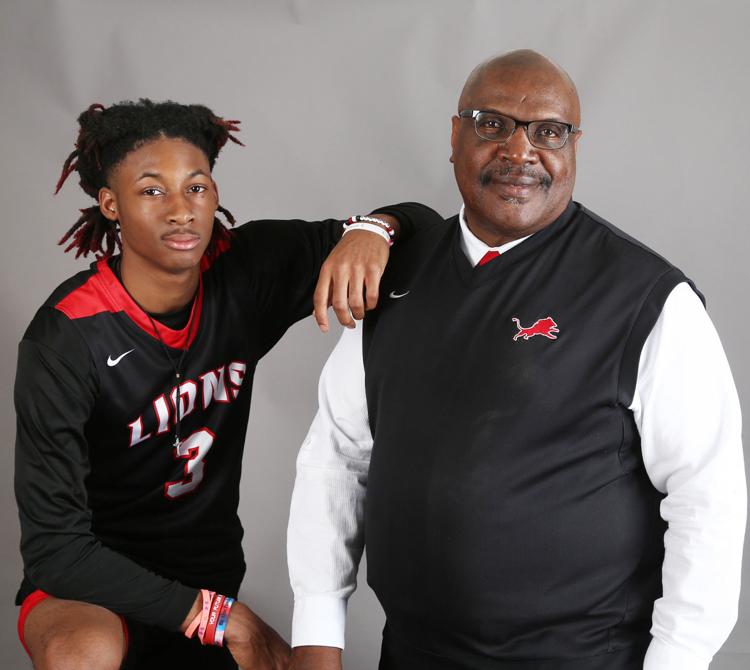 Coach of the Year: Earl Farley, Waco High
For years, Earl Farley wondered if his time would ever come.
Farley served an apprenticeship of 14 years as an assistant coach at Waco High. During that time, the Lions employed seven different head coaches. It seemed as though every other year Waco High had a new head man, and it wasn't Farley.
Then when he finally got his chance last year, nothing went according to plan. The Lions suffered through a 10-24 season, finishing last in District 18-5A. "I just told the guys, 'Stay humble, keep working hard,' " Farley said.
In 2017-18, the harvest finally arrived. The Lions bounced back with 22 wins, finished third in district to return to the postseason, then made the regional quarterfinal round before falling short in a 73-71 loss to Bryan. Waco High was one of just six Central Texas teams to reach at least that stage of the playoffs.
"We hit the track, we hit the weights real hard, and they had a focus," said Farley, the Super Centex Coach of the Year. "They wanted to get back (to the playoffs). They did a great job, I'm very proud of them. Going from last place in district to going three rounds this year, I'm so proud of them."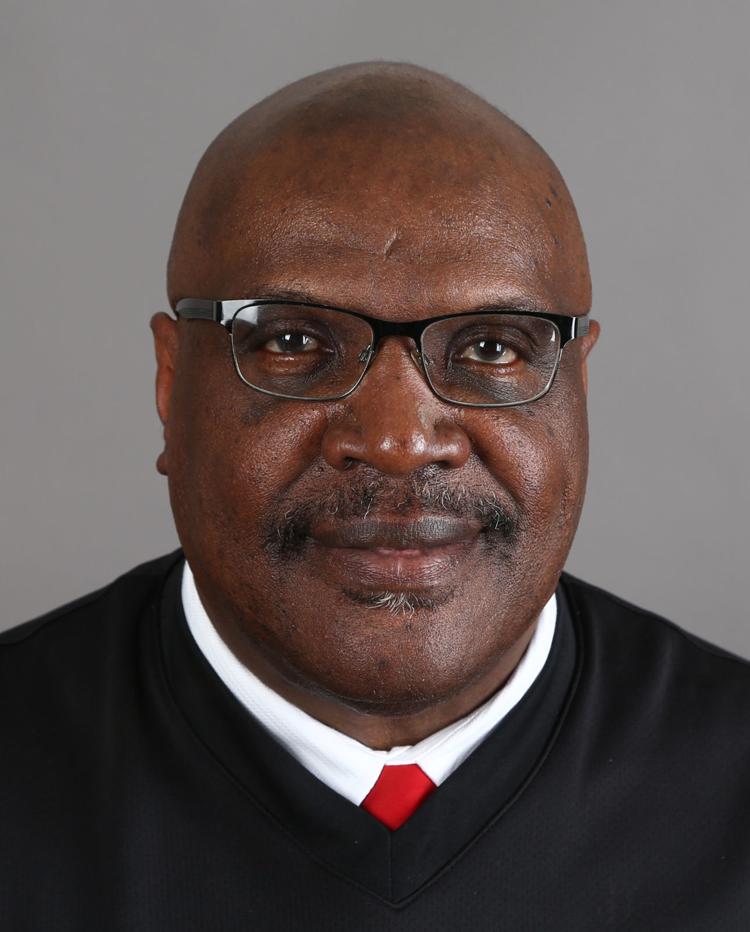 Farley actually believed he had the makings of a playoff team in 2017. But as the losses mounted, the players become discouraged, and effort waned.
This year, they committed to the grind.
"I saw the light come on the second round of district," Farley said. "The first round we had some ups and downs, very close games. We had to talk as a team. We got together and had to regroup. In the second round we went 6-1 in district. So the light started turning, we started getting there. We were peaking at the right time."
The Lions showed they weren't ready to stop climbing once the playoffs began. Waco High pulled out a tough-nosed 47-44 win over Nacogdoches in bi-district before switching gears and darting past Huntsville, 77-51, in the area round.
Farley has already witnessed the kind of exciting transition game a playoff run can spark. His returning players for the 2018-19 season have embraced the offseason workouts with tenacity, he said. "So, the momentum is there already," he said. "That's what we like to see."
The players aren't the only ones reinvigorated, though. These kinds of seasons act as an energy drink for veteran coaches, too.
"This year kind of sparked me," Farley said. "It gave me the thought of, 'Oh, I've got a few more years left in me.' It kind of woke me up. I had some guys come up and say, 'Coach, I heard you're leaving us.' I'm like, 'No.' This year kind of picked me up a little bit. I'm so proud of the guys, they gave me another year or two."
Farley bested a worthy crop of Central Texas coaches for the Trib's top honor, including Connally's Quinton Snell, who presided over the Cadets' second straight trip to the regional tournament, Belton's Trovocie Jackson, who helped the Tigers snap a 14-year playoff drought, Groesbeck's Bill Barstow, who in his one season with the Goats piloted the school to a share of its first district title since 1992, Hillsboro's Courtney Hewitt, who guided the Eagles to their deepest playoff run since 2001, and Moody's Marty Garcia, who led the Bearcats to a 20-10 record after they'd averaged a 7-17 mark over the past five years.
---
Super Centex Boys Basketball Team

Player of the Year: Trajan Snell, Sr, Connally
Newcomer of the Year: Tyler Webb, Fr, Bosqueville
Coach of the Year: Earl Farley, Waco High

First Team

Pos
Player
Cl
Ht
Pts
Reb
Other
School
G
Tyler Webb
Fr
6-2
22.5
10.2
2.2 spg
Bosqueville
G
Antwan Stephens
Jr
5-8
16.4
4.0
4.4 apg
China Spring
G
Trajan Snell
Sr
5-10
14.0
5.0
9 apg
Connally
G
Sidney Hadden
Sr
6-4
11.0
6.0
2 bpg
Connally
G
Michael Irons
Sr
6-2
19.0
8.5
2 spg
McGregor
G
Anthony Scott
So
5-7
14.0
3.0
5 apg
Midway
G
Keyshawn Rice
Jr
6-0
17.7
4.3
1.8 spg
Teague
G
Tyler Jarolik
So
5-11
21.0
4.0
3 spg
Troy
G
A.J. West
Sr
6-3
11.5
2.8
1 spg
Waco High
F
Bryan Ash
Jr
6-5
15.0
7.8
1.8 spg
Lorena
P
Tyrick James
Sr
6-3
11.0
8.0
17-4A def. MVP
China Spring
P
Jamal Long
Sr
6-5
18.0
12.0
6 apg
Hillsboro
P
Elijah Green
Sr
6-1
16.8
8.2
18-2A MVP
Mart

Second Team

Pos
Player
Cl
Ht
Pts
Reb
Other
School
G
Zack Winder
Jr
5-9
19.3
5.8
4.3 apg
Aquilla
G
Zailin Cleveland
So
5-11
12.0
3.0
3 spg
Connally
G
Charlie Adamick
Sr
5-11
9.8
3.2
2.8 spg
Crawford
G
Diego Gonzalez
Jr
6-2
13.0
5.0
8-6A newcomer of year
Midway
G
Chris Hovde
Sr
6-0
16.2
7.6
1.8 spg
Reicher
G
Braden Black
Jr
6-0
16.0
3.0
1.1 spg
Vanguard
G
Jaquarion Johnson
Sr
5-10
16.5
7.0
7 apg
Rosebud-Lott
G
Dayton Bean
Sr
6-2
20.3
2.6
1.1 spg
Whitney
F
Dontori Lott
Sr
6-5
13.4
8.3
1.8 bpg
Belton
F
Roman Benjamin
Jr
6-1
17.3
9.6
1.5 spg
Coolidge
F
Grayson Moore
So
6-3
18.4
5.4
2.7 spg
Hamilton
F
Tyrese Heard
Sr
6-2
17.7
8.7
2.7 spg
Teague
P
Nick Mosley
Sr
6-4
13.2
9.1
54% FG
Groesbeck

Honorable Mention

Guards: Kiron Griffin Jr., Belton; Kobe Young and Levi May, Cameron Yoe; Eli Stephens, China Spring; Korie Black, Connally; Jordan Brown and Torrey Hoover, Coolidge; Ian Leonberger, Josh Criss and Garrett Dutschmann, Crawford; Ameer Lee, Groesbeck; D'Iverson Dowell and Courtney Hewitt, Hillsboro; Bubba Jones and Logan Morris, Hubbard; Ralin Brown, La Vega; Alik Brooks, Marlin; Keilin Hicks, McGregor; Javion Ward and Vintre Majors, Moody; Mychal Shed, Teague; Kaden Solis, Troy; Justin Williams, University; Elijah Wade, Spencer Davis and Carter Boehm, Vanguard; Ty'ric Crosby and Jimmy Veal, Waco High; Devin Wilson, Whitney
Forwards/Posts: Dre Booze, Cameron Yoe; Sebastian Olvera, Hubbard; Cameron Miller, McGregor; Chris Kirven, Moody; Quavion Mitchell, University; George Eichenberg, Vanguard; Dale Smith, Waco High
---
First-team profiles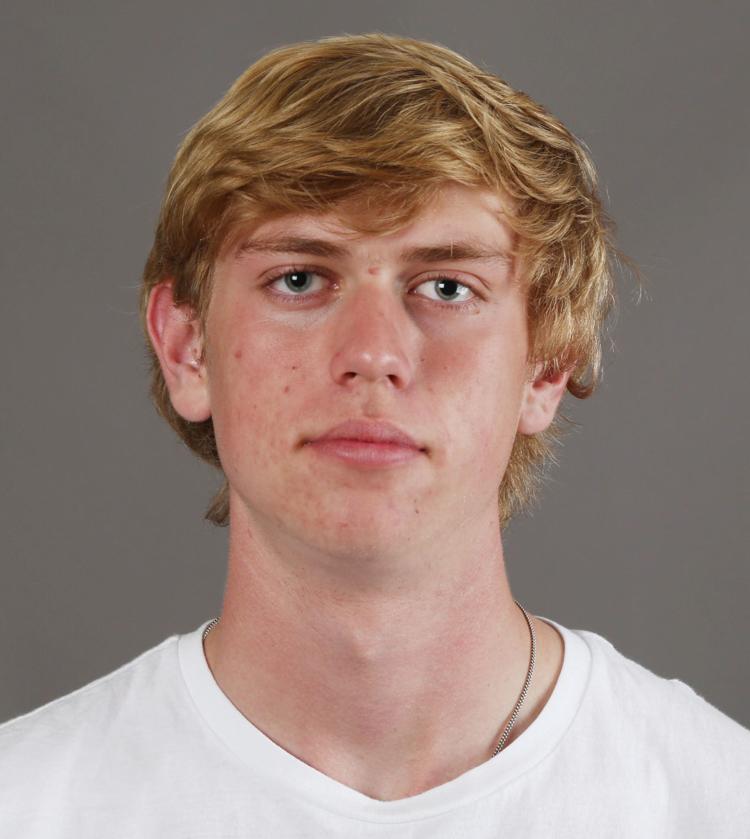 Top newcomer made splash by leading Central Texas with 22.5 ppg.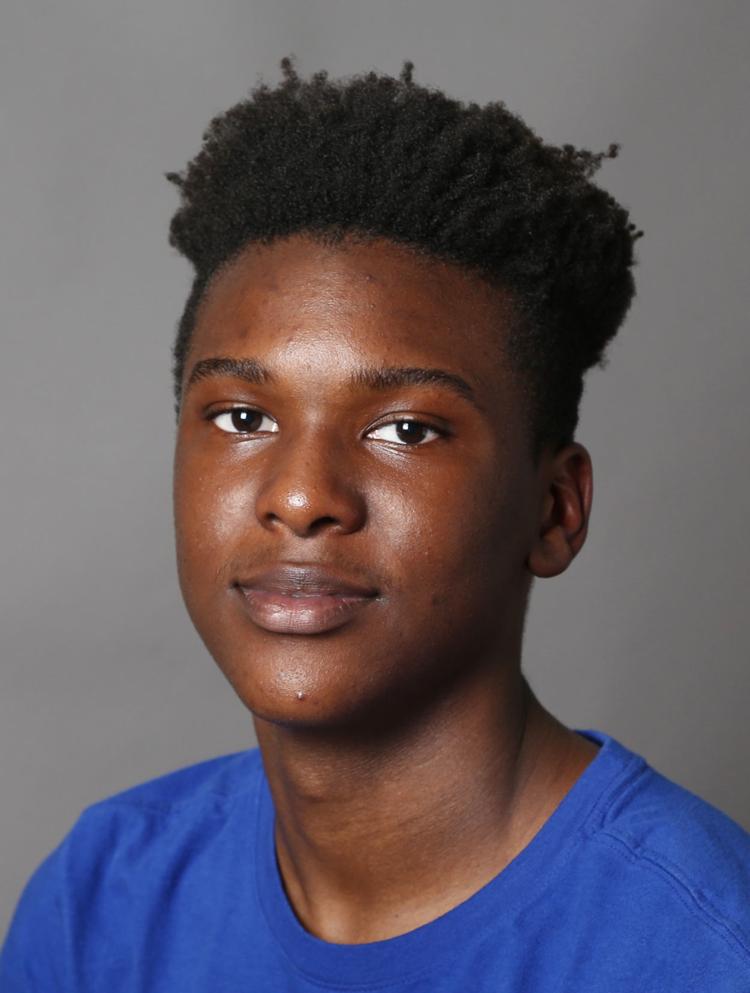 Lead guard earned 2nd Super Centex spot behind 16.4 ppg., 4.4 apg.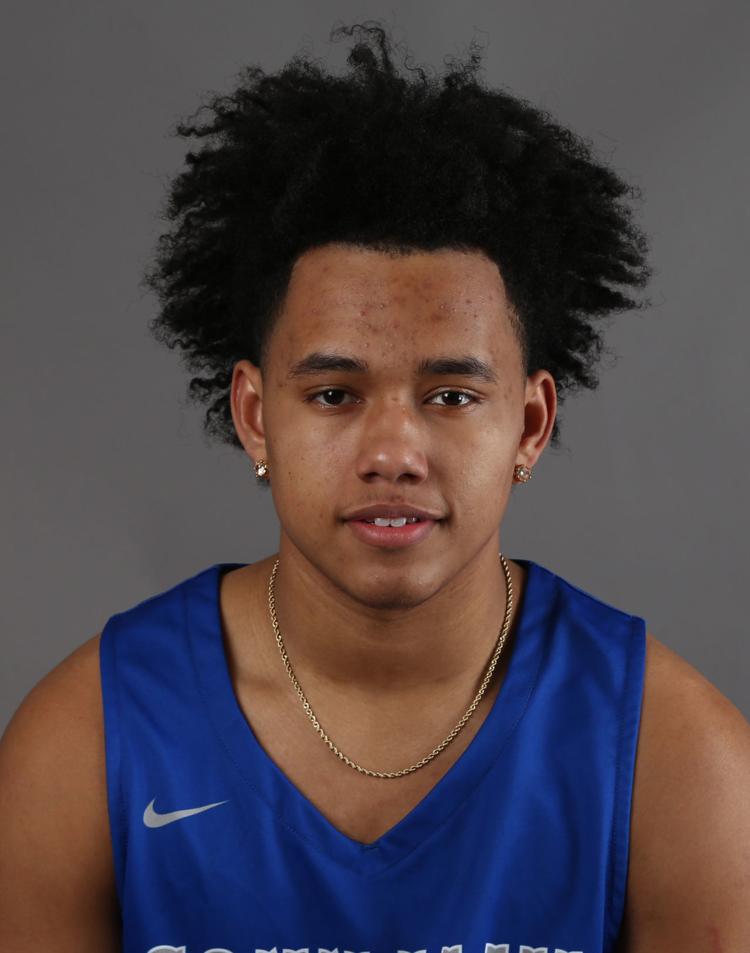 Piloted Cadets back to regional tournament, topped area in assists at 9.0 per night.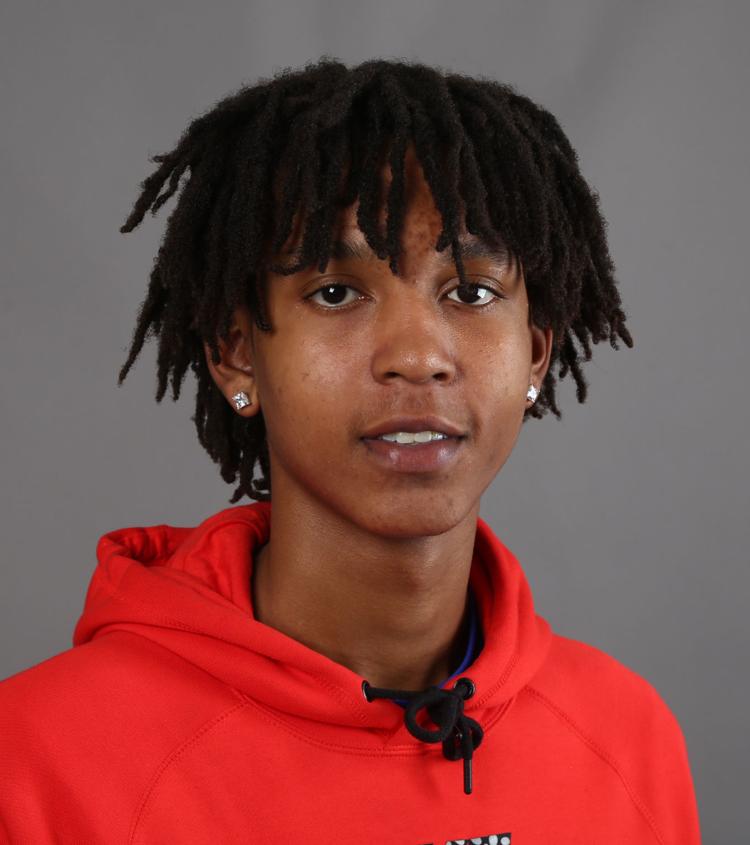 Swingman with touch, anchored region semifinalist's defense with 2 spg, 2 bpg.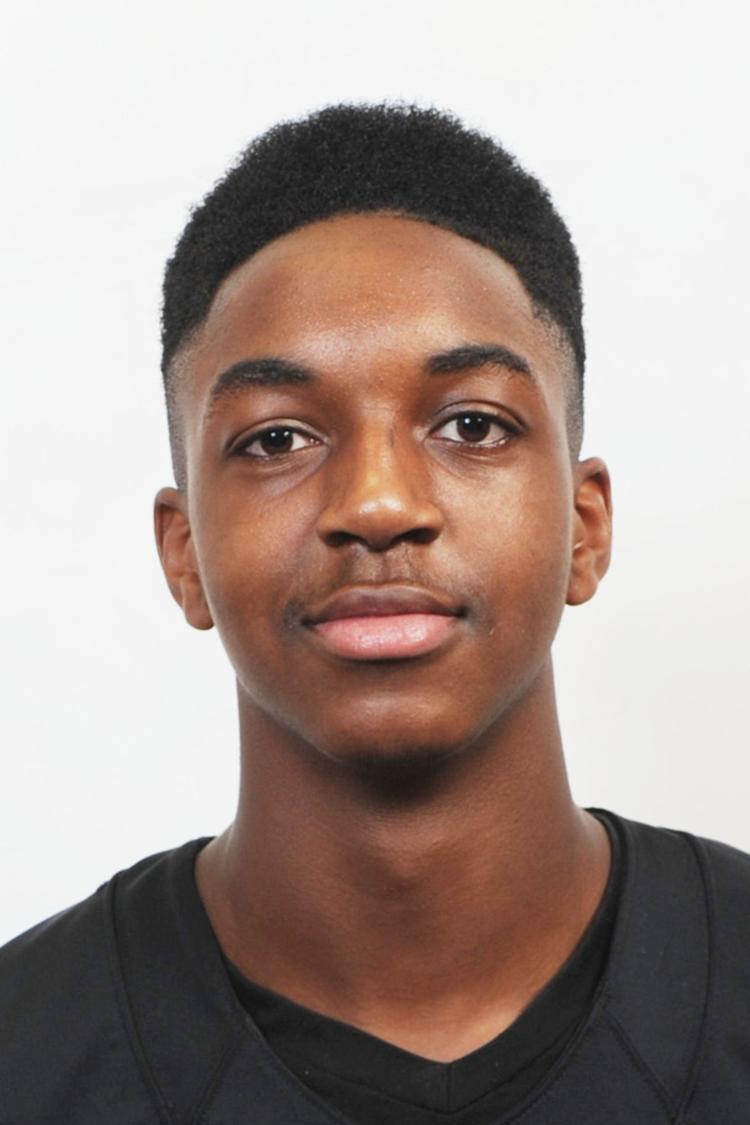 2-time 19-3A MVP ranked among area's top scorers (19 ppg), also yanked down 8.5 boards.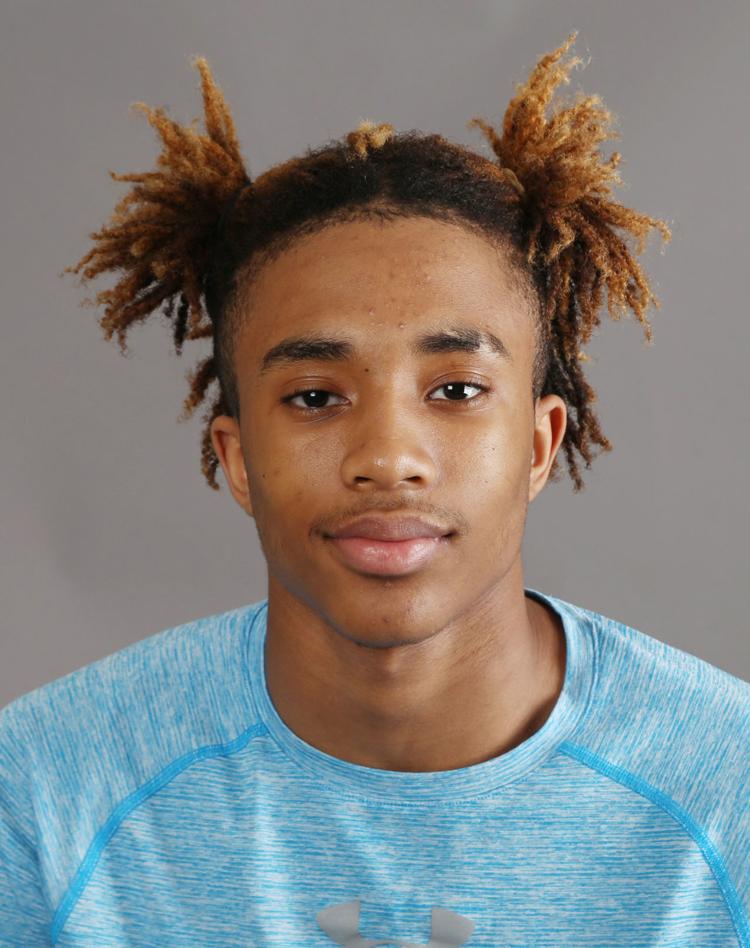 8-6A offensive MVP helped Panthers to share of district title with silky shooting, pesky D.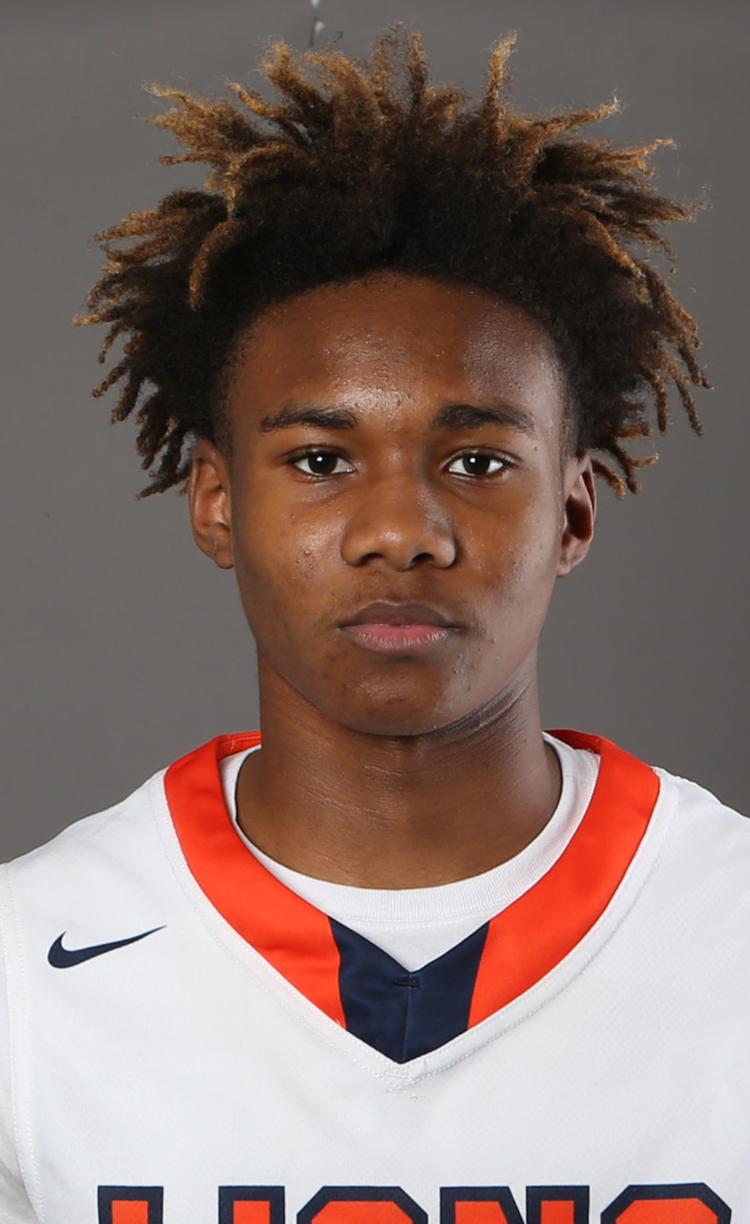 Last year's top newcomer continues to expand skills, led Lions with 17.7 ppg.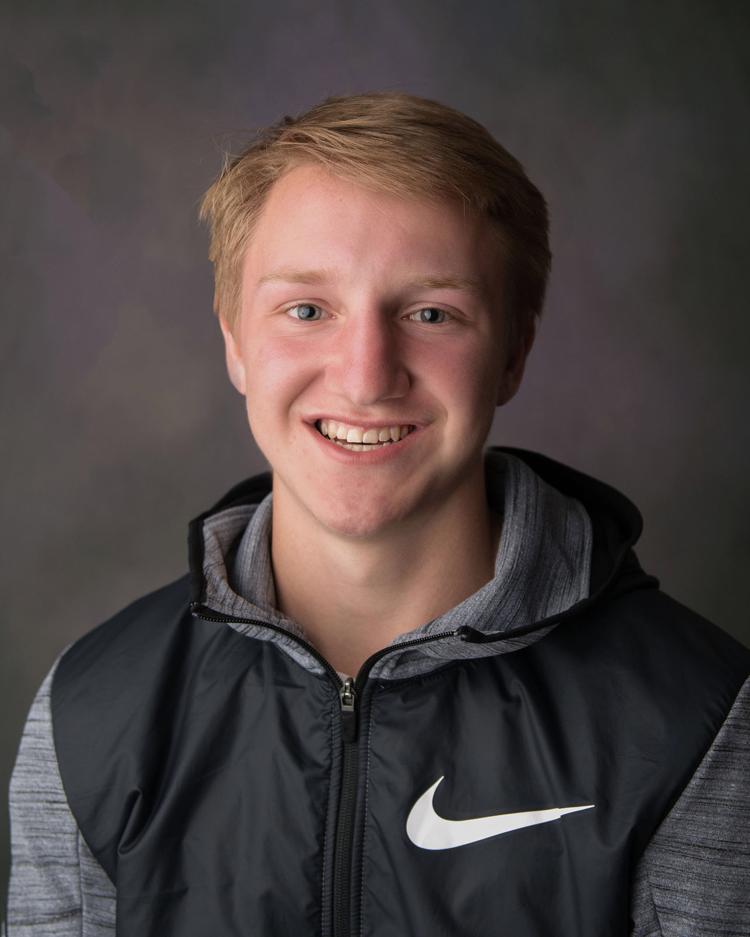 Sharpshooting guard hit for 21 points a night, made all-tournament at two events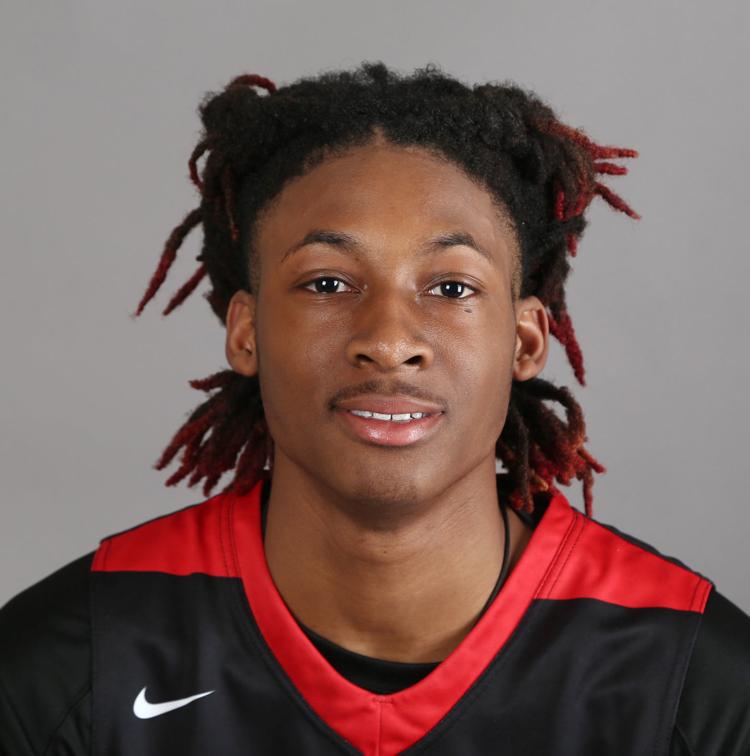 Breakout star sparked Lion turnaround, as team made 3rd round of playoffs.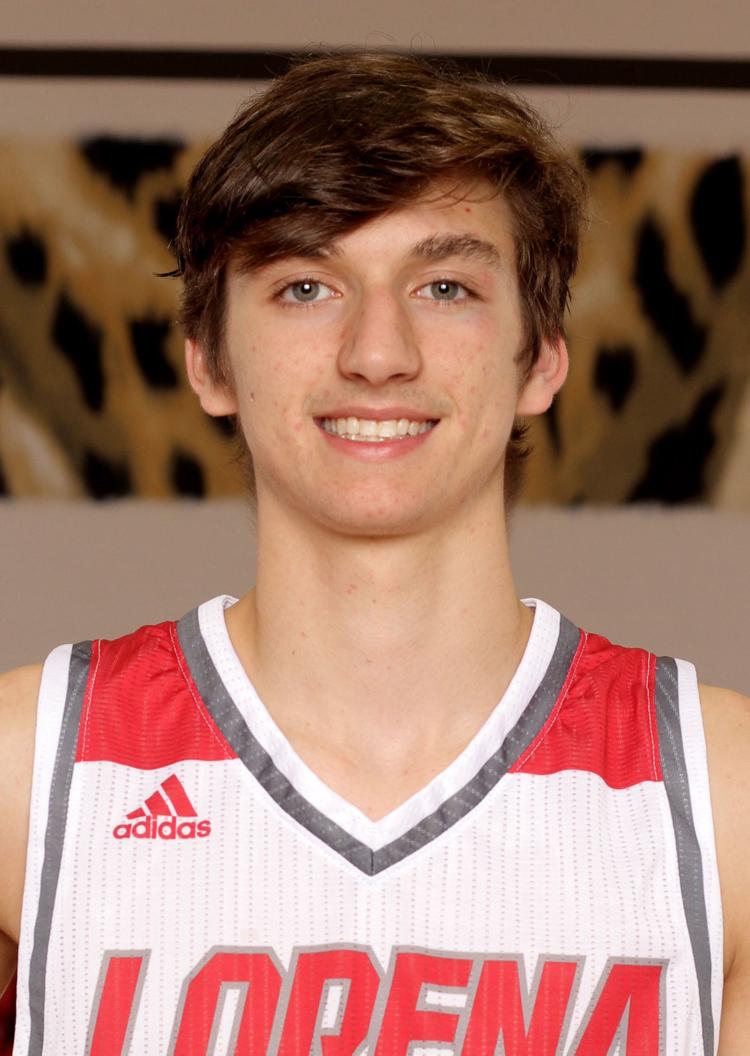 In addition to steady scoring, Ash won 17-4A co-defensive MVP, taking 20 charges.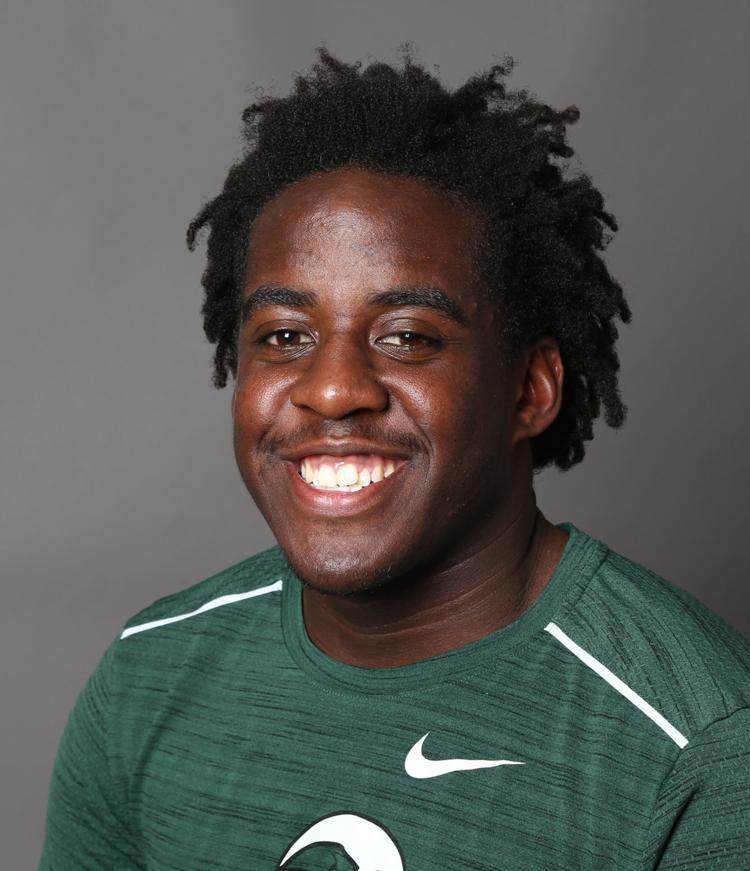 Tulane-bound star, 17-4A co-defensive MVP as dirty-work post for Cougars.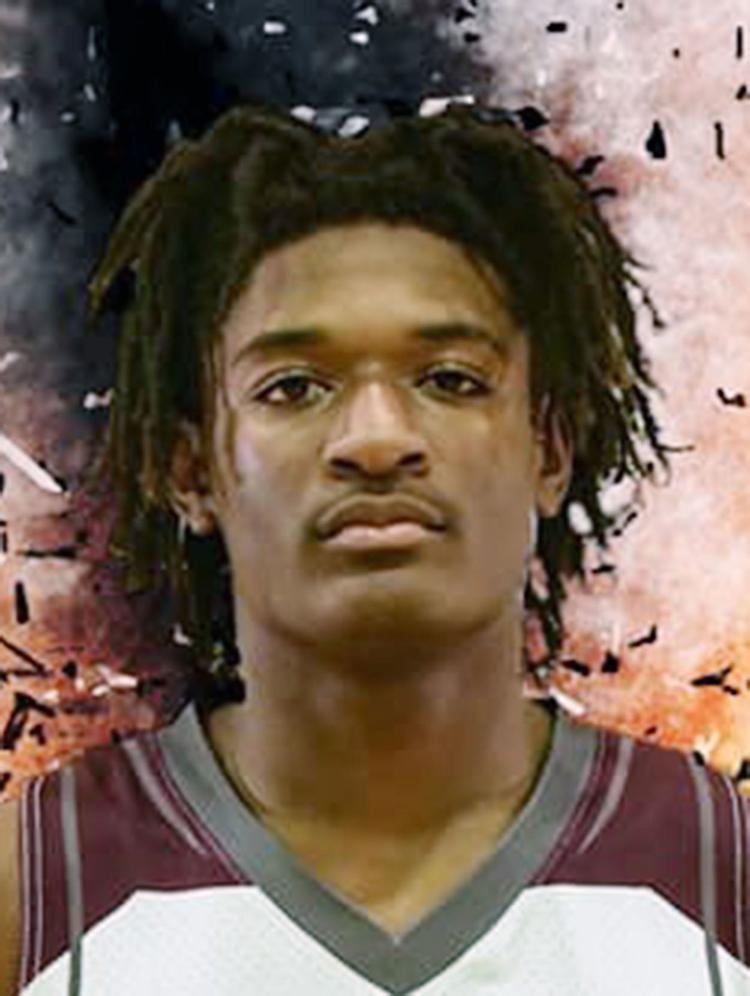 Claimed 17-4A offensive MVP honors, elevated playoff stats with 22 ppg, 14 rpg.
18-2A MVP tough in the post for Panthers, putting up 16.8 points and 8.2 rebounds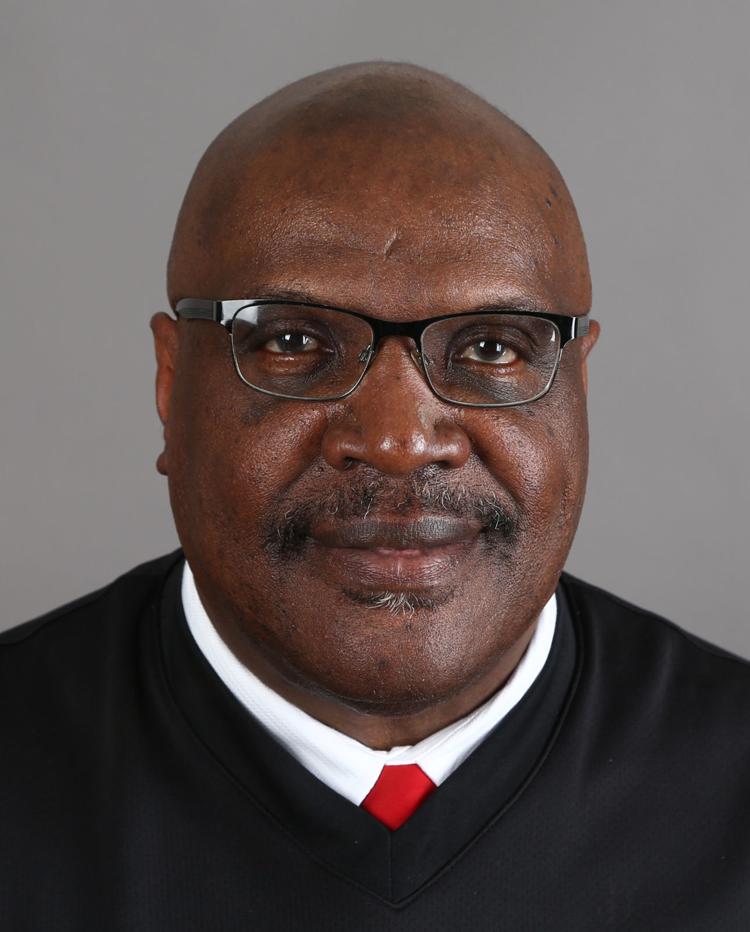 Oversaw stunning turnaround, to 22 wins, regional semis.
More
Her teammates know it. The defenders on the other team know it. Heck, even the referees know it.