As soon as the ball soared over the wall, Braxton Ashcraft went airborne after he rounded first base.
The Robinson junior had just crushed a solo home run to lead off the seventh inning and cut Abilene Wylie's lead to one in the state championship game.
Even though his efforts weren't enough — the Rockets fell 6-5 — that moment of exuberance summed up Ashcraft's progression throughout this season that earned him the Super Centex Player of the Year honor.
"I wasn't playing as hard as I could in the beginning," Ashcraft said. "I just wasn't giving everything I had. But then, as a leader on the team, I made sure I was playing as hard as I could every single play and was leaving it all out there. Then everybody else started doing it, and that was a pivotal in our success the fact that everyone was playing as hard as they could."
And that's the kind of leader Ashcraft is.
He isn't one to get too vocal with his teammates. Instead, he shows them.
"You can say anything you want," he said. "Until you do what you say, it doesn't mean anything. It takes a real leader to be able to go out and do the things that need to be done."
Ashcraft finished the season batting .362 with a slugging percentage of .745 to go with 34 hits, eight home runs, 35 runs scored and 37 RBIs.
On the mound, the junior went 9-1 on the season with an ERA of 2.11 while allowing 22 runs off 43 hits and 100 strikeouts.
When Ashcraft learned he was named the Super Centex Player of the Year, he was excited but it wasn't quite the accolade he hoped would be tied to his name after the season ended.
"I would have much rather won the state championship," Ashcraft said. "It's a great honor, though. I'm really excited for next year."
COACH OF THE YEAR: KYLE CRAWFORD, ABBOTT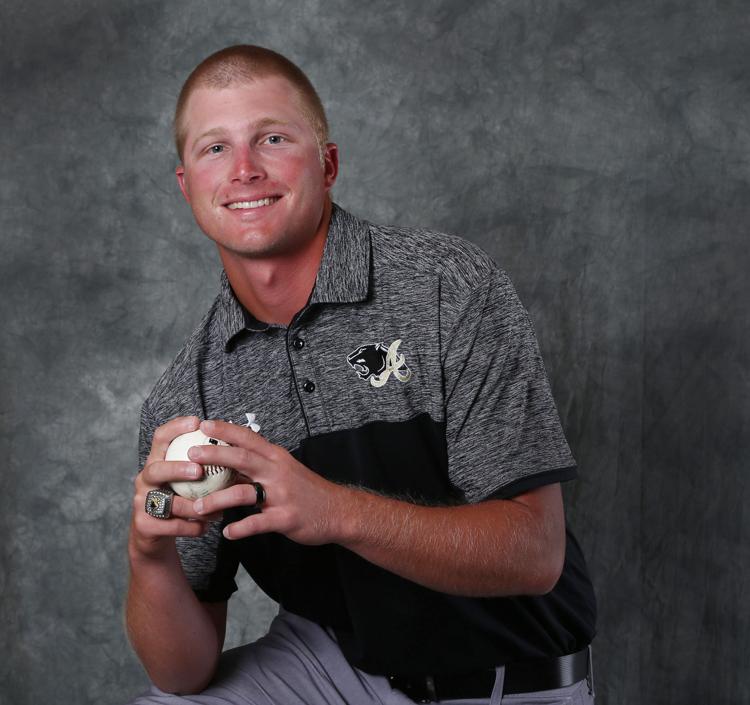 Some of Kyle Crawford's favorite moments this season have come on the bus rides.
But the final bus ride didn't go as he expected.
"That last bus ride was actually a little more subdued than I thought it was going to be," Crawford said. "I think they were just physically and emotionally just drained. There was some chatter and they were definitely celebrating. They were fairly calm. I think more than anything they relaxed for the first time in several months. They were fully relaxed and trying to soak it all in."
Once they got closer to Abbott, the volume began to increase in the bus.
The Panthers had an escort into Abbott as their community lined the streets in celebration.
"That's when they got rowdy," Crawford said with a smile. "They were excited. I let them. They earned it. They deserved it."
Crawford led Abbott to its first state title in school history and its first state tournament appearance since 1985.
Hunter Pope threw a no-hitter in the Panthers' semifinal win over Gilmer Union Hill before the offense continued to light things up in the state final win over Fayetteville.
"This team, I told them after we won the other night, that they will always have a special place in my heart because of the way they enjoyed being with each other and they truly were 'The Pack,'" Crawford said. "They had each other's back all the time. It didn't matter through the highs and lows they stuck together. I think that's a big reason why they were able to do what they did on Saturday."
"The Pack" was a big thing that Crawford and his coaching staff implemented this season.
It's a brotherhood inside the dugout. Everyone has each other's back. It's not about the individuals. It's about the team.
"This group in particular was extremely special with the whole "pack" theme that we've had going," Crawford said. "This group embodied that to a tee."
But it wasn't just the team that bought in.
The Abbott community was all about "The Pack," too.
"When you work so hard to accomplish something and then you reach the finish line and get the job done, it was exciting for me and the coaches and exciting for the guys," Crawford said. "It was probably even more exciting for our community.Those are the moments where it really starts to sink in when you did something cool. To see people proud of you and to come out and support the guys like that, that was probably one of the neatest parts of all that."
NEWCOMER OF THE YEAR: ELIJAH DEGRATE, VALLEY MILLS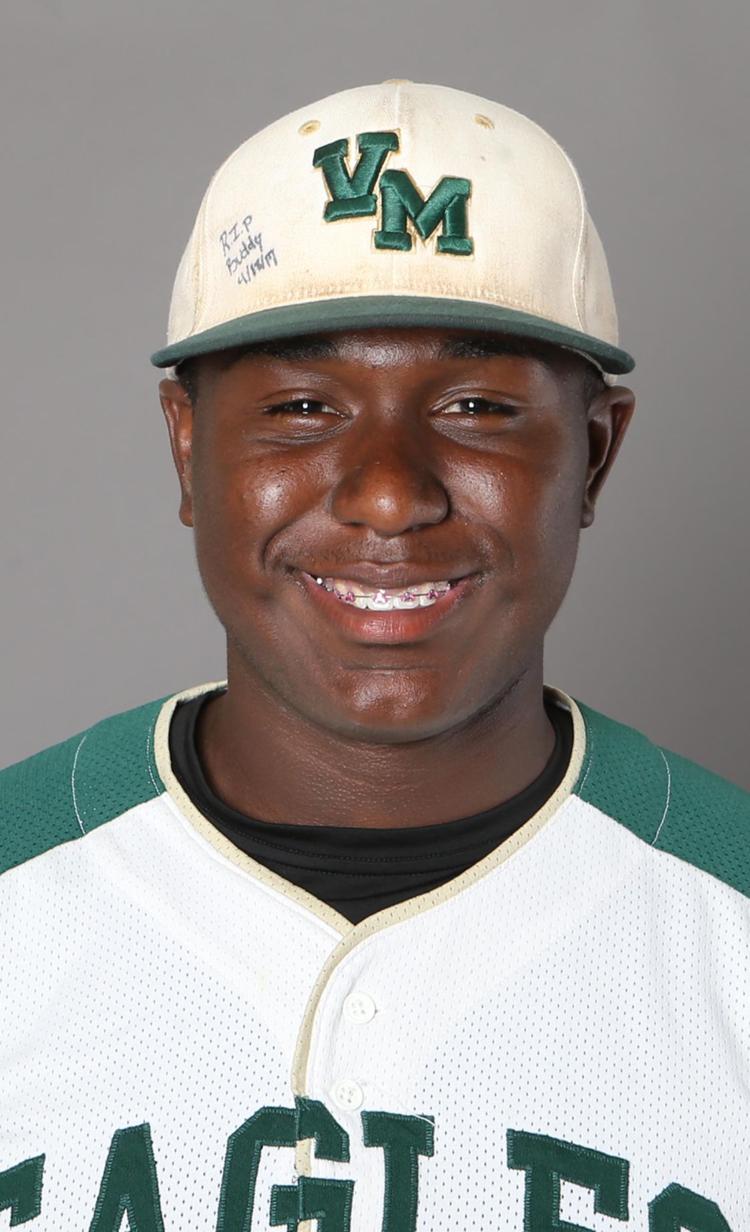 Shane Keeton started his freshman pitcher on the mound the first game of the season against Mart.
And Degrate lasted 21 pitches as Mart hit him all over the yard and scored four runs.
That didn't deter Keeton from putting Degrate on the mound as the freshman started a day later.
"That's probably his best pitching performance of the year," Keeton said. "He went almost the entire distance and did a tremendous job. I didn't know how he was going to rebound. As a coach it makes you nervous, thinking you're fixing to throw a freshman back up there and he has to bounce back. He's got to pitch for us to have a chance. First inning we knew we had a shot after we saw him out there. Between the ears he had it right that night."
Degrate became Valley Mills No. 1 pitcher this season.
He finished 6-4 on the year with a 1.63 ERA to go with 113 strikeouts.
Offensively, Degrate hit .340 with 13 doubles and 23 RBIs en route to being named the Super Centex Newcomer of the Year.
"It's exciting," Degrate said. "It shows that I've been improving in baseball a lot. Hopefully I can keep getting better."
Besides getting right mentally, Degrate's really became a pitcher this season for Valley Mills.
Instead of just trying to throw the ball by the batters, he started to pitch.
"Sometimes he tried to overthrow," Keeton said. "If somebody pulled up a radar gun – he's a freshman – he'd try to throw it up there a little harder and lose some control. From the very get go, he learned how to work the batters, different batters. Not just get up there and throw as hard as he could."
It was a big deal for Degrate to hear from his coaches that the entire Valley Mills baseball season wasn't dependent on his arm firing no-hitters all year.
"I'm just glad that I had a coach to tell me you don't have to throw your hardest to strike people out," Degrate said. "I just get the ball there and the defense helped me out."
That realization made a world of difference.
Degrate was comfortable on the mound.
"That's big when you can go into the playoffs and your freshman has confidence," Keeton said. "We knew as a coaching staff that if we had him on the mound we had a good chance. That was our best defense behind him, and I think he knew that as well."
---
2017 SUPER CENTEX BASEBALL TEAM

Player of the Year: Braxton Ashcraft, Robinson
Newcomer of the Year: Elijah Degrate, Valley Mills
Coach of the Year: Kyle Crawford, Abbott

FIRST TEAM

Pos
Player
Cl
Avg.
RBI
School
C
Levi Bass
Sr.
.419
29
China Spring
IF
Hunter Pope
Jr.
.469
53
Abbott
IF
Braxton Ashcraft
Jr.
.362
37
Robinson
IF
Brett Cain
Sr.
.464
26
China Spring
IF
Brooks Embry
Sr.
.623
46
Riesel
IF
Chandler Boyd
Sr.
.429
33
Groesbeck
OF
Mason Cooper
Jr.
.455
37
Robinson
OF
Mitchell Waller
Sr.
.438
27
Groesbeck
OF
Matthew Miles
Sr.
.378
27
Midway
UT
Chase Keeton
So.
.406
22
Valley Mills
DH
Riley Lambert
Jr.
.400
29
Midway
 
Pitchers
Cl
W-L
ERA
K
School
 
Dru Dziedzic
Sr.
12-0
1.32
92
Robinson
 
Brent Mynar
Sr.
6-1
1.35
79
Abbott
 
Andrew Brown
Sr.
10-2
1.40
67
Midway
 
Elijah Degrate
Fr.
6-4
1.63
113
Valley Mills
 
Colby Headen
Sr.
9-0
1.39
123
Mart
 
Cade Fleaher
Sr.
8-1
0.77
- West

SECOND TEAM

Pos
Player
Cl
Avg.
RBI
School
C
Koby Smith
Jr.
.413
17
Crawford
IF
Jace Tery
Jr.
.491
14
Mart
IF
Edgar Rodriguez
Jr.
.390
23
Clifton
IF
Reid Blackford
Sr.
.384
29
Valley Mills
IF
Dylan Chapman
Jr.
.434
20
University
OF
Hobbs Price
So.
.439
33
China Spring
OF
Weston Cantrell
Sr.
.347
27
Abbott
OF
Kolby Clark
So.
.408
29
Bosqueville
UT
Matthew Urbanovsky
Jr.
.429
37
Abbott
DH
Peyton Powell
So.
.350
35
Robinson
 
Pitchers
Cl
W-L
ERA
K
School
 
Cayden Johnson
Jr.
5-2
2.89
49
China Spring
 
Carson Bell
Jr.
6-3
1.89
45
China Spring
 
Ellis Boyer
Sr.
8-3
2.09
47
Groesbeck
 
Logan Dickey
Sr.
5-3
1.35
46
Midway
 
Justin Gray
Sr.
6-3
1.65
65
Dawson

Honorable Mention

Jase Ayala and Cason Bradberry, Bosqueville; Kyler Martin and Hunter Schreiber, Mart; Couper Cornblum, Carson Griffi n, Clayton Stewart and J.J. Davis, Midway; Robert Villa, Andrew Acierni, Tanner Haney, Ruben Torres, Adrian Gonzales and Chris Deyo, Waco High; Hutch Kettler, Carter Guinn and Hunter Ringo, Clifton; Luke Dotson and Austin Jackson, Dawson; Zach Lester and Devon Patterson, McGregor; Leighton Tindell, Riesel; Dalton Wiethorn, West; Landry Bruce and Bowden Howser, Crawford; Jacob Spivey, Lorena; Luke Chavez and Thomas Alcorn, Vanguard
---
First-team profiles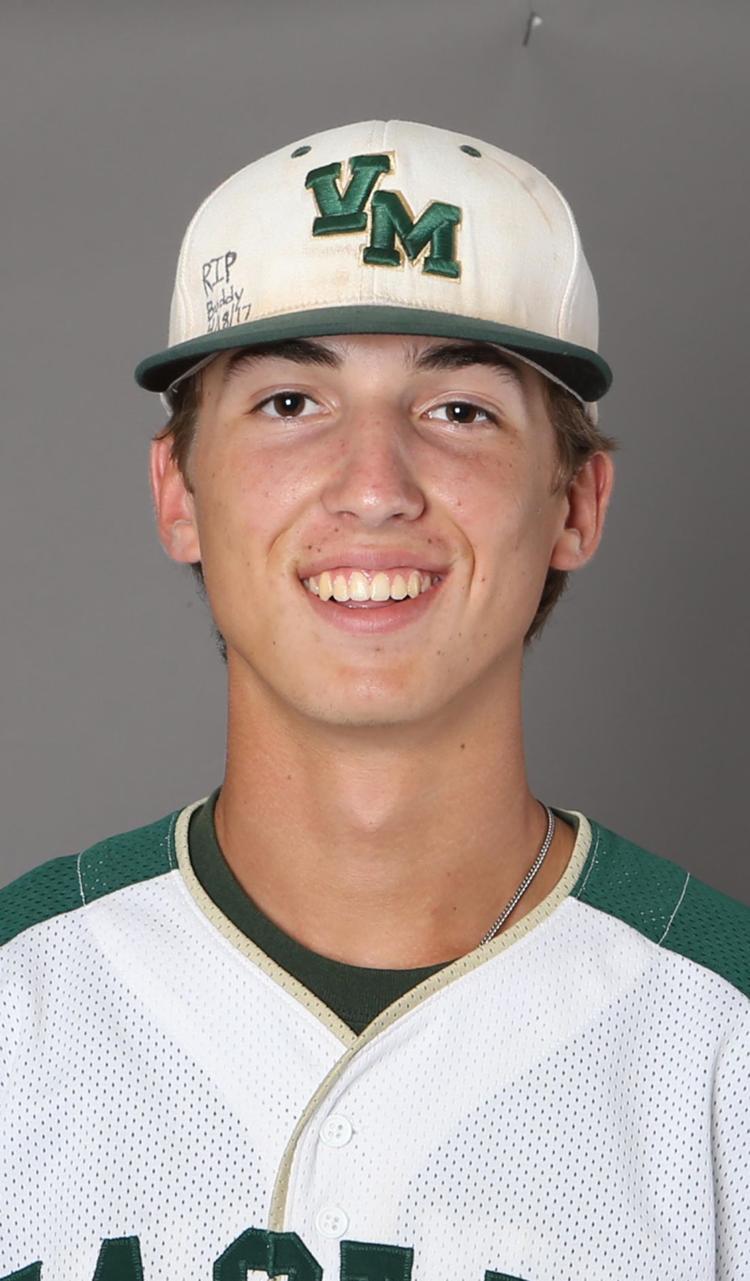 CHASE KEETON
SS hit .406 with 22 RBIs, earned District 14-2A defensive MVP honors.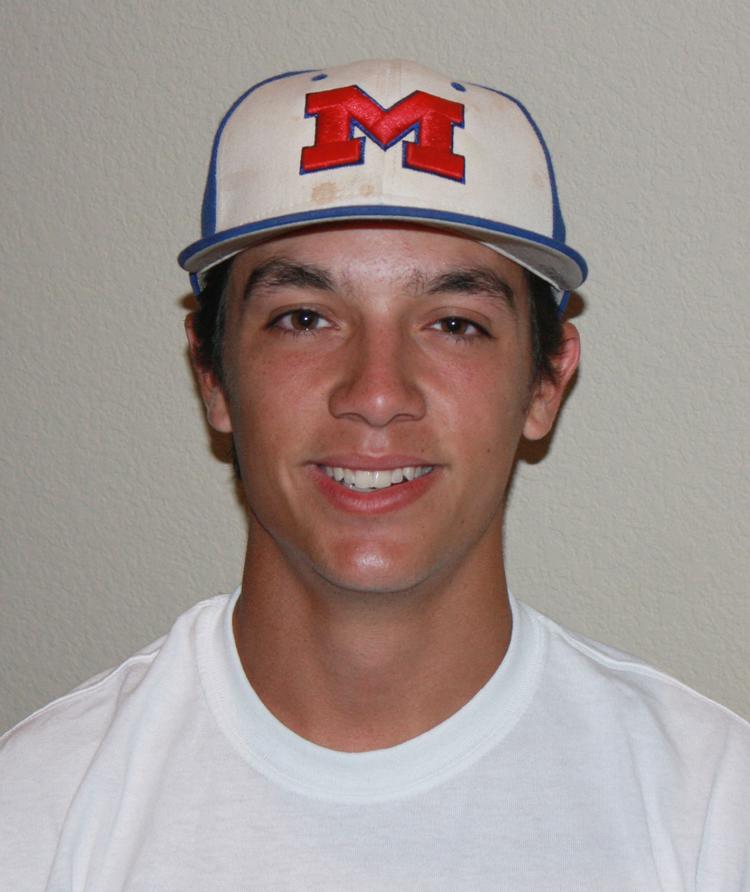 RILEY LAMBERT
Hit .400 while scoring 33 runs with 34 hits and 20 RBIs.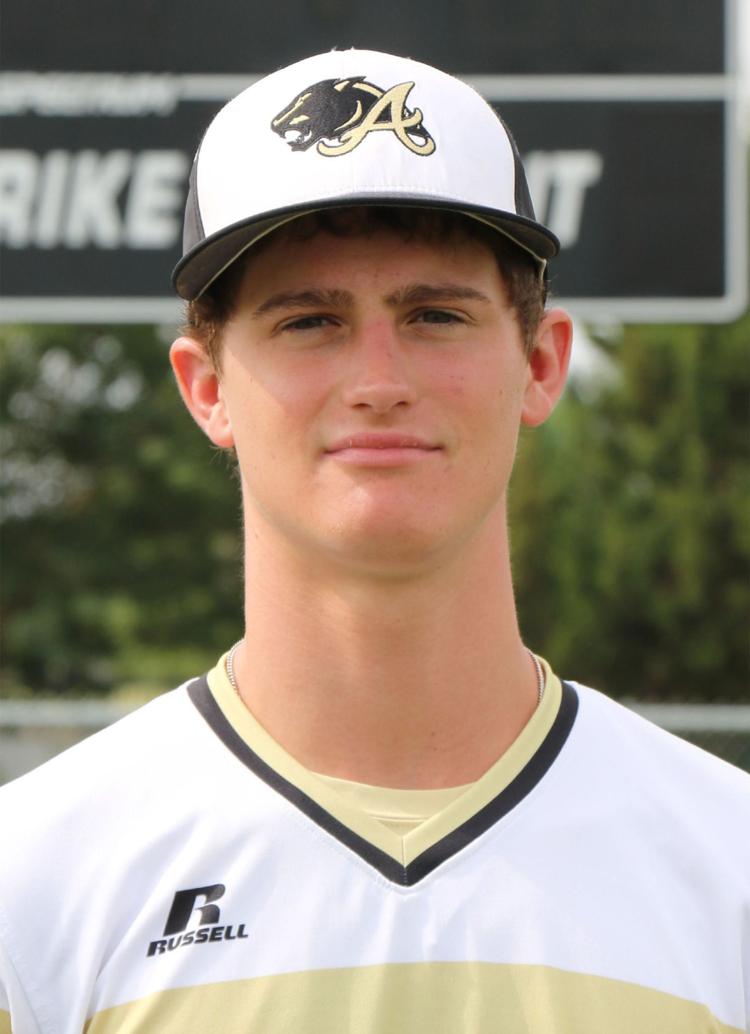 BRENT MYNAR
Named state tourney MVP. 6-1 with a 1.35 ERA and 79 strikeouts.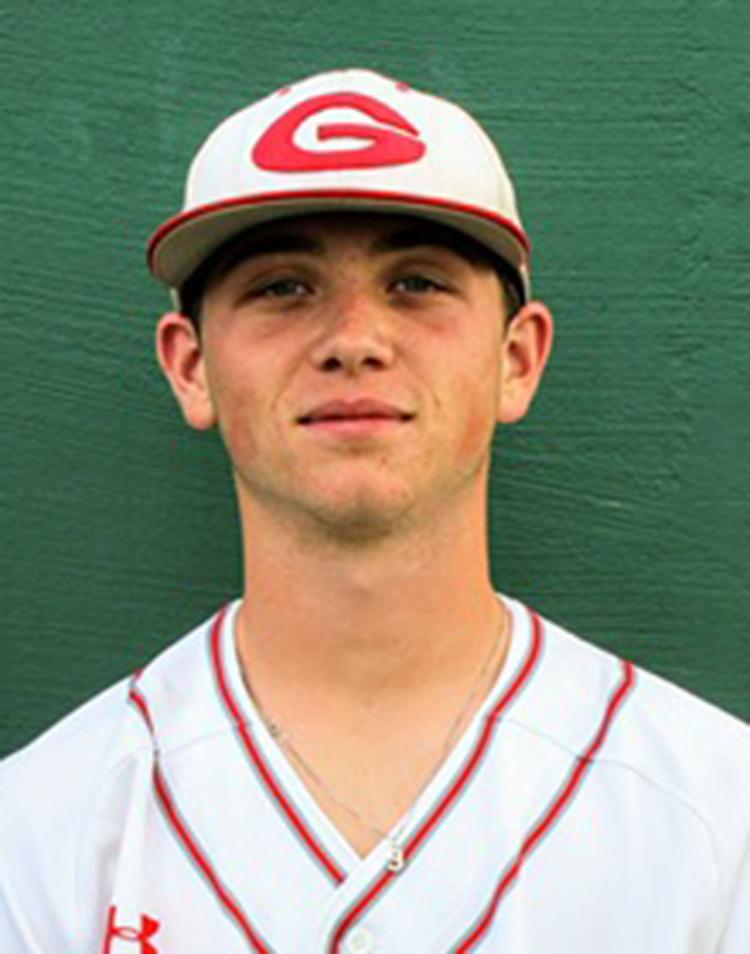 CHANDLER BOYD
District 19-3A MVP, THSBCA all-star after hitting .429 with 33 RBIs.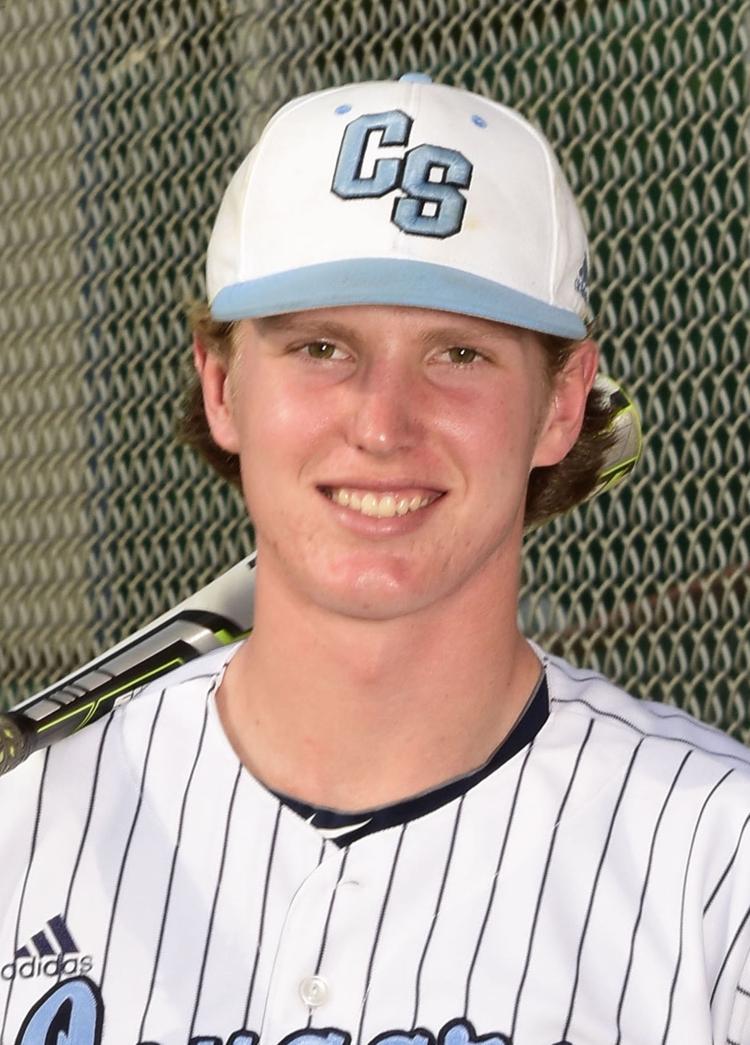 BRETT CAIN
Hit .464 with nine doubles, four triples, two HRs and 26 RBIs.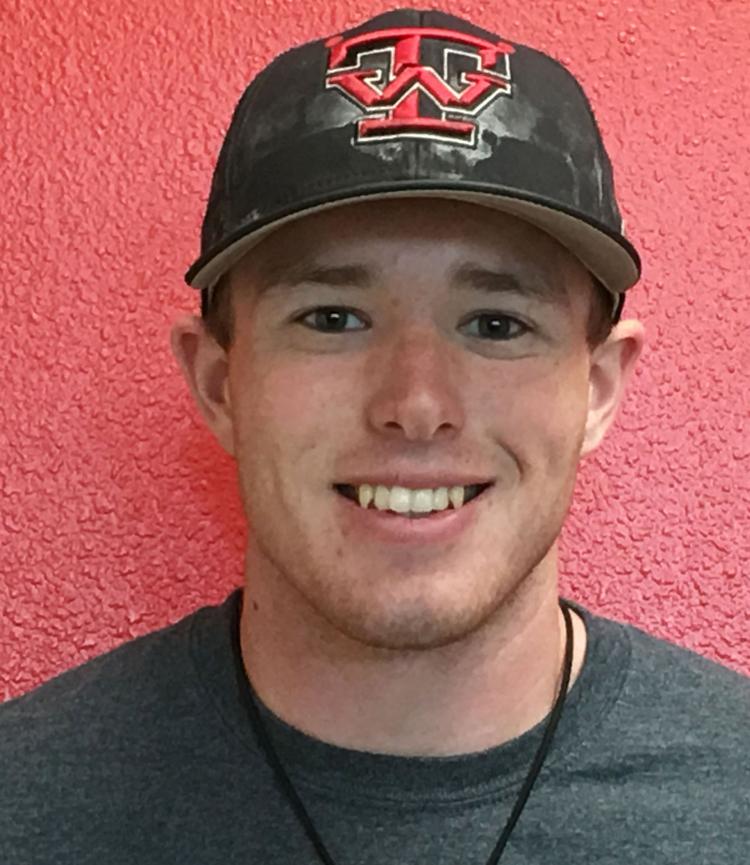 CADE FLEAHER
Was named co-district MVP after going 8-1 with an 0.77 ERA.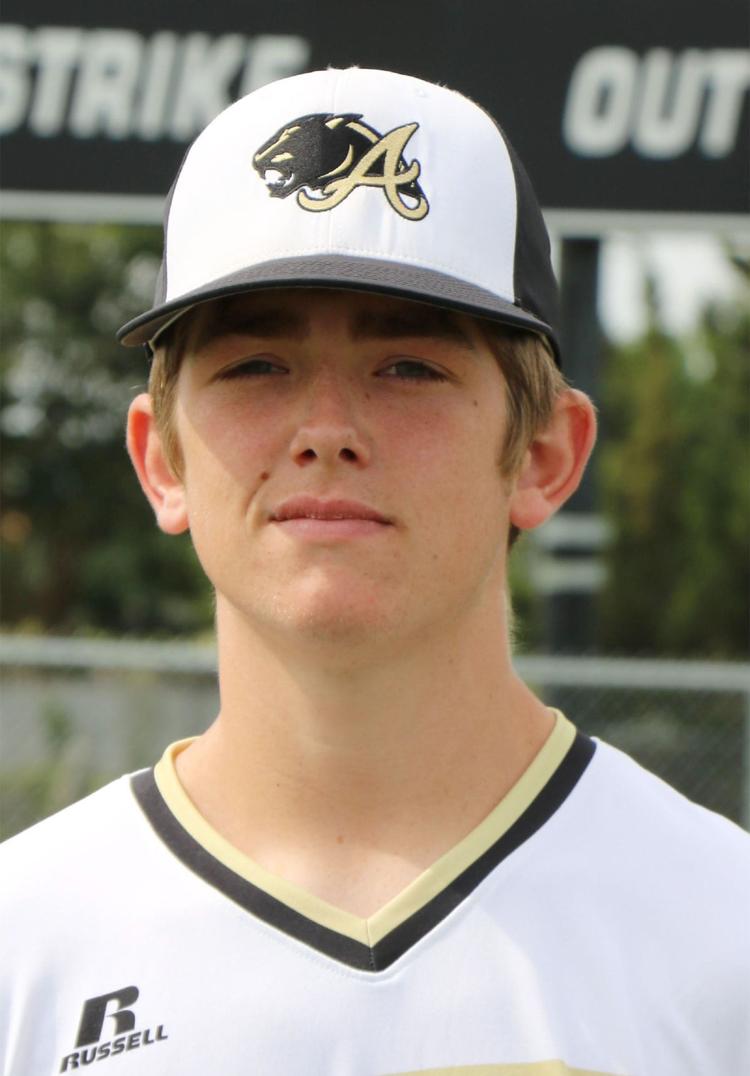 HUNTER POPE
District 15-2A Offensive MVP hit .469 with 53 hits, 43 runs, 53 RBIs.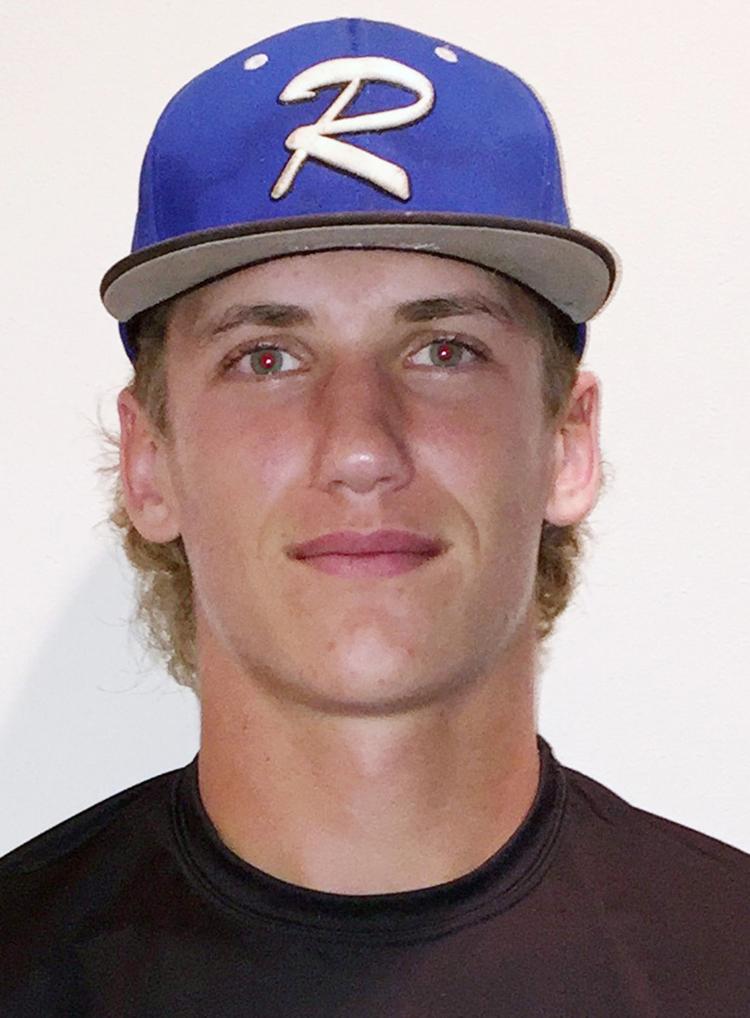 BRAXTON ASHCRAFT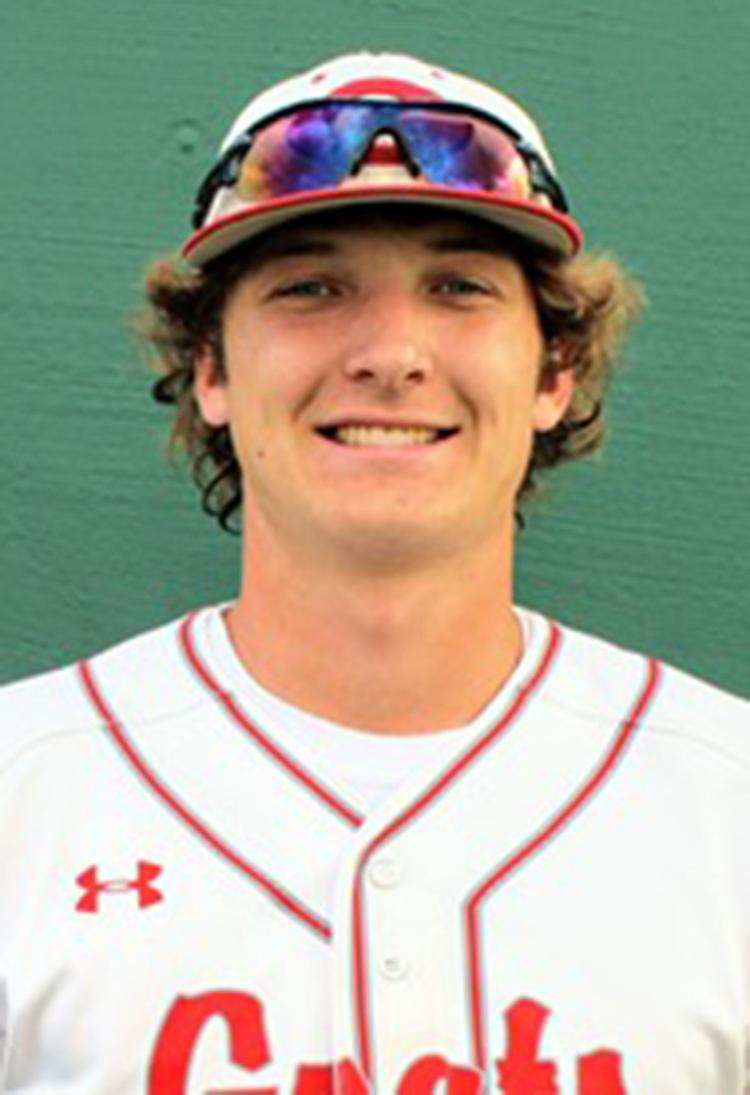 MITCHELL WALLER
Hit .428 with 45 runs, a pair of home runs, 27 RBIs and 24 stolen bases.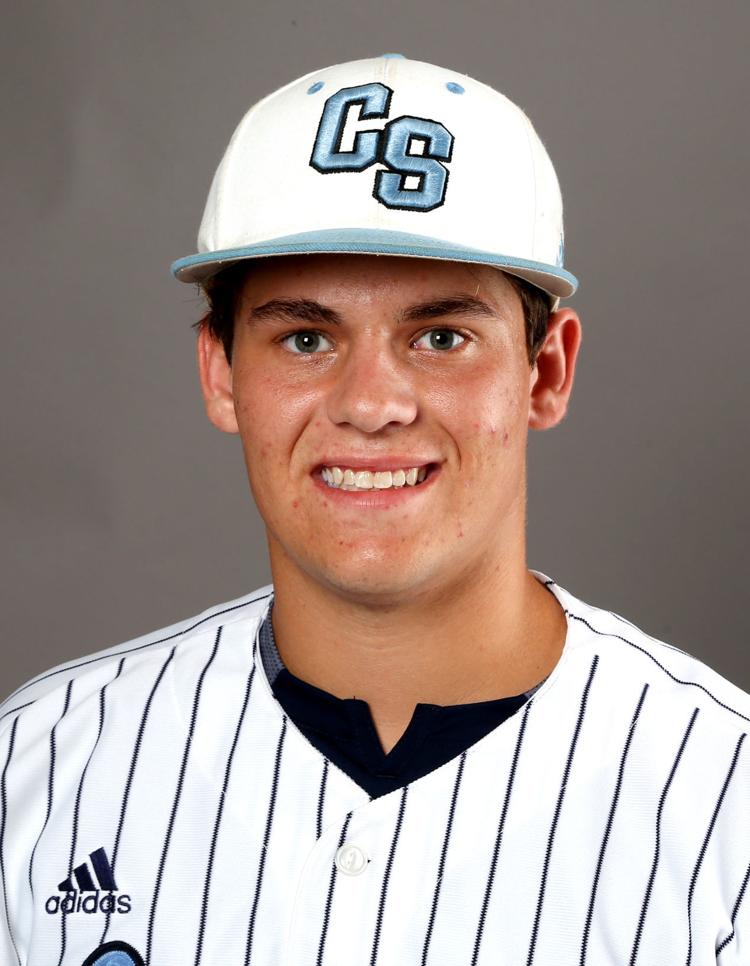 LEVI BASS
Named defensive MVP of District 17-4A this season.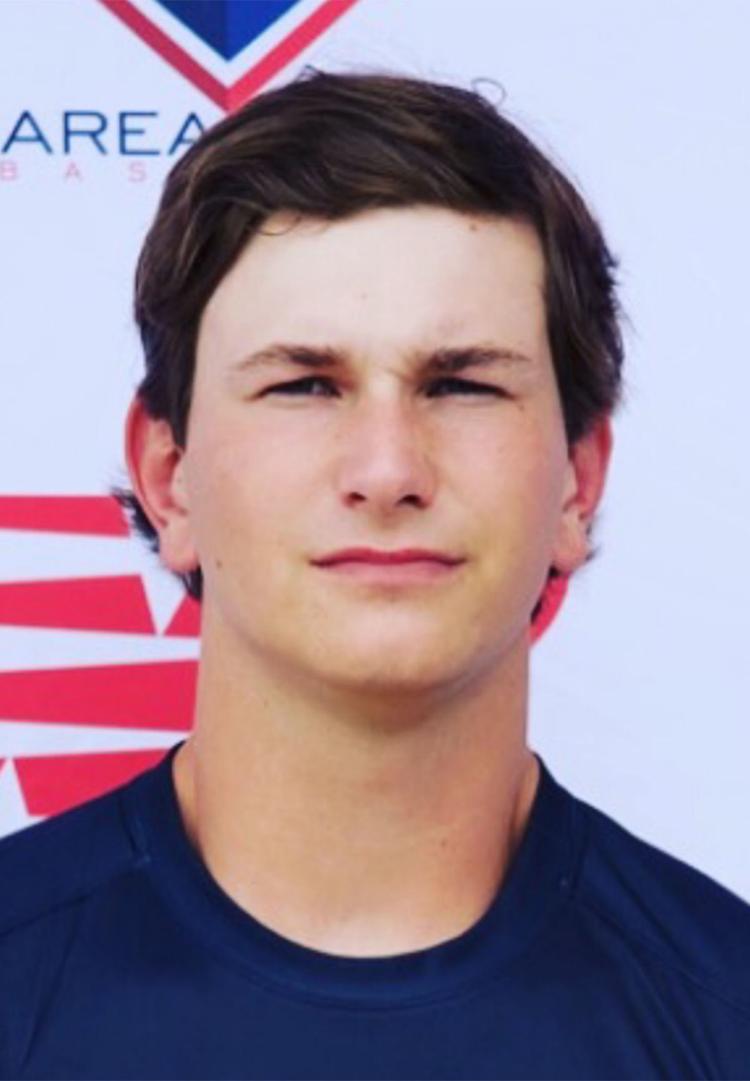 DRU DZIEDZIC
12-0, K'd 92 batters with a 1.32 ERA while giving up 23 runs off 54 hits.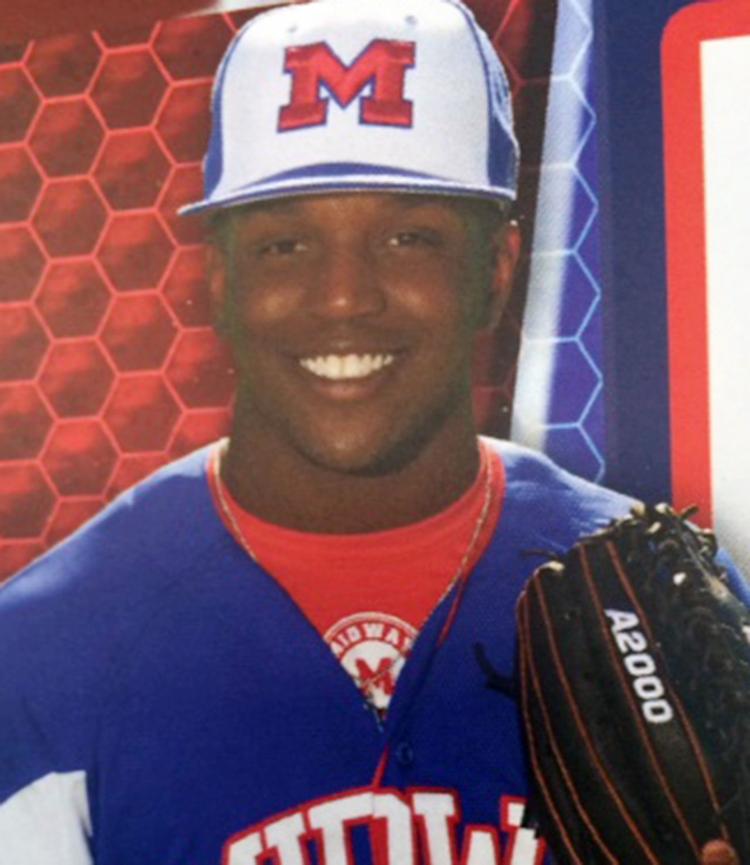 MATTHEW MILES
OSU commit hit .378 with 23 runs, 28 walks and 27 RBIs.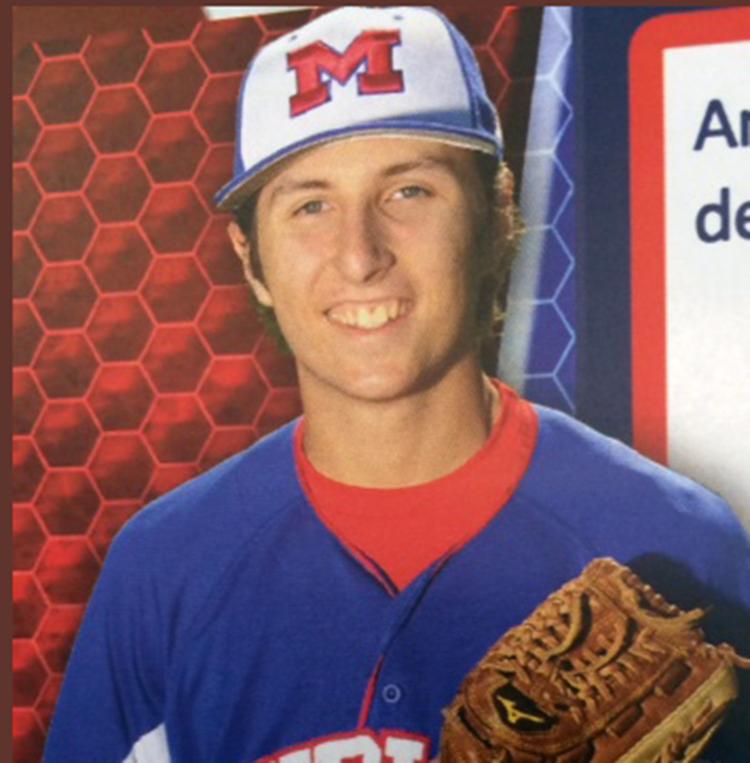 ANDREW BROWN
10-2 on the season with a 1.40 ERA and 67 K's in 65 innings pitched.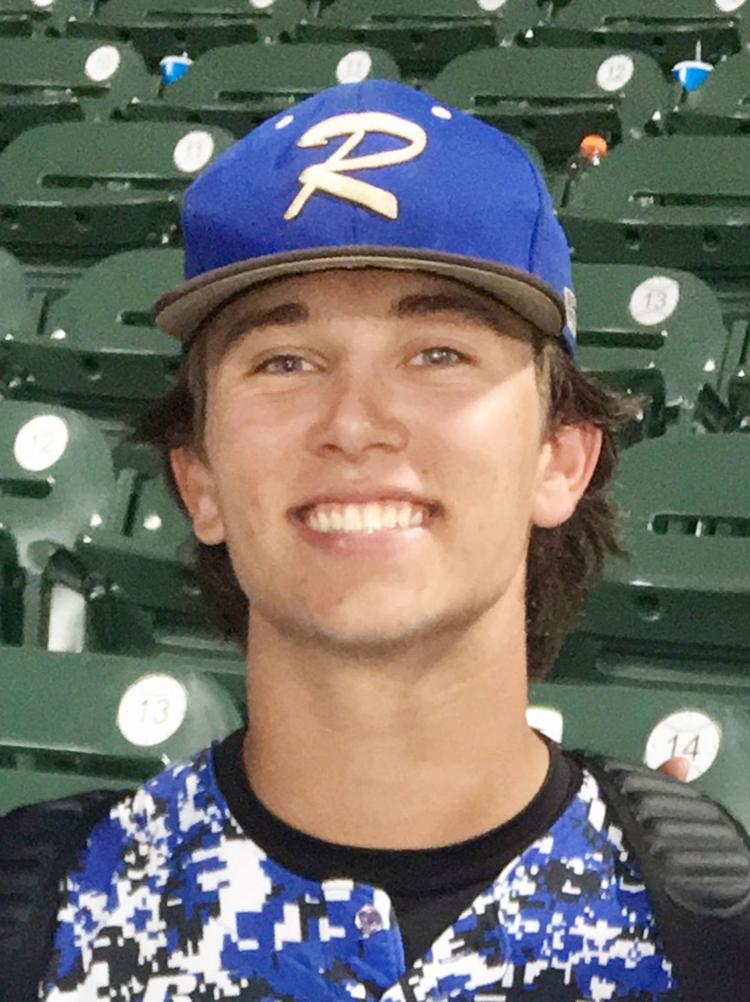 MASON COOPER
Scored 51 runs while hitting .551 on the season with 37 RBIs.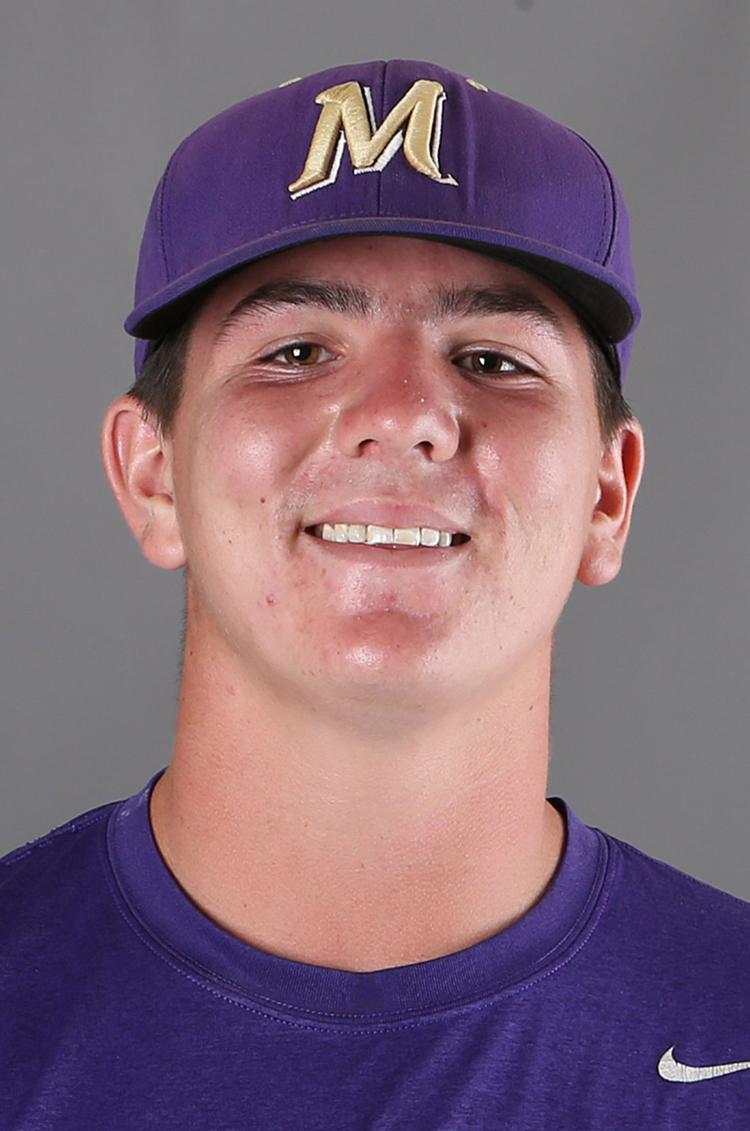 COLBY HEADEN
Went 9-0 on the season with a 1.39 ERA and 123 strikeouts in 65.2 innings of work.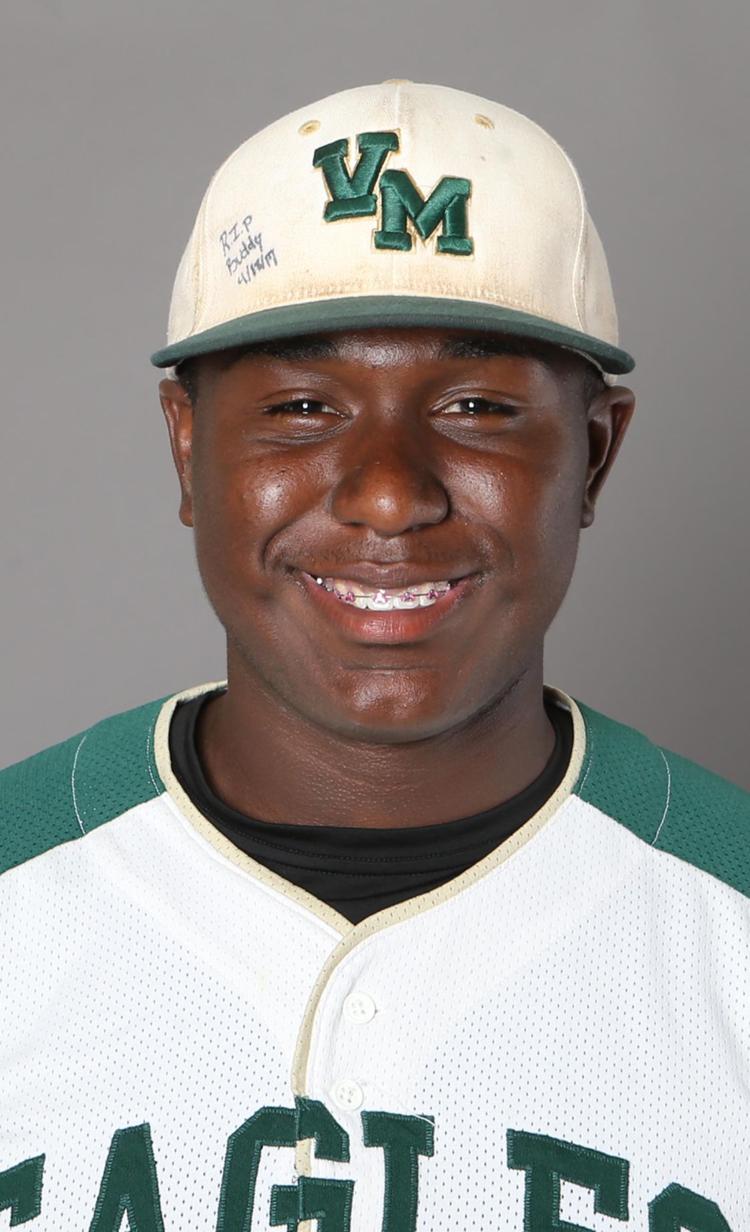 ELIJAH DEGRATE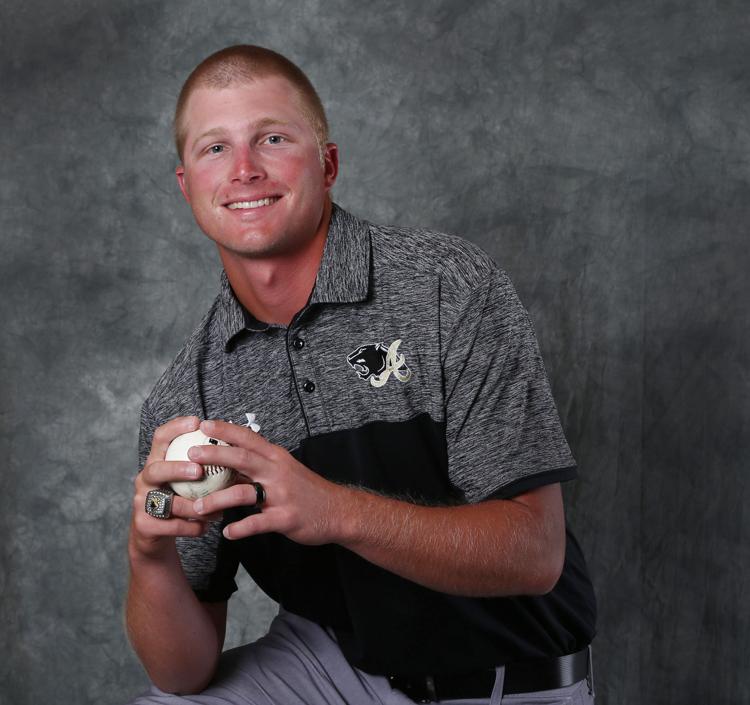 KYLE CRAWFORD