Tanner Mordecai has been called the best table tennis player on Midway's football team. He has defeated Panthers head coach Jeff Hulme a time …
Choose a happy football memory. Any one of them. It's not like Wyatt Young had a scarcity of warm fuzzies from which to pick.
After all, the Jonesboro senior had a hand in 54 touchdowns in his final year of high school football, not to mention all the plays he made on defense. Yet when asked to reflect on his most lasting memory of the 2017 season, Young became a little more introspective — and self-deprecating.
"We focus a lot on the negative things in sports, or we don't focus on those, but that's just what sticks in my mind," Young said. "I guess I'm a perfectionist. So all the fumbles and things I had, not really any specific positive play that comes to my mind."
Fortunately for the Eagles, Young's mountain of positive production more than made up the anthill of occasional slip-ups. The senior's all-purpose contributions to Jonesboro's return trip to the Class 1A Division I state championship game won him the Player of the Year honor on the Tribune-Herald's 33rd annual Super Centex Six-Man Football Team.
Jonesboro coach Eddie Gallegos chuckles when informed that Young brought up his fumbles as his most vivid memory of the season. But the coach wasn't surprised either. That's just Wyatt, he said.
"He is a competitor," Gallegos said. "Of course, we always talk with the guys at practice and remind them that that's how it's going to be in five or 10 years, that you're not always going to remember the fondest times but the plays that you didn't make. But he's a hard-working competitor, that's for sure."
Young comes by his old-school grit naturally. His father Kevin earned Super Centex honors at Jonesboro in 1996, and his mother Sara was a standout basketball player at Gatesville. Kevin is a farmer and rancher, and Wyatt can often be spotted helping with various chores when he's not working on his studies or taking part in various extracurricular activities and sports at Jonesboro.
"I guess it's part of growing up in a small town, having to work for everything you have," Wyatt said.
Young was a steady performer for Jonesboro's state finalist team in 2016 as a junior. Yet with the graduation of some of the Eagles' most productive players, he was asked to do even more in his senior year.
And did he ever do more. Young led Central Texas six-man players in both rushing (2,679 yards) and tackles (191), as he rarely came off the field. He ran for 45 touchdowns, passed for four, caught two TD passes, returned three kickoffs to the house and made seven interceptions on defense.
"Anything Coach asked me to do, I tried to do that to the best of my ability," Young said. "I may not have been the best at it, but if it was going to help the team, I'd do it."
Young's selflessness permeated throughout the entire Eagles team, which won 12 straight games after a 1-1 start to the season to return to the state championship game for a second straight year. And though Jonesboro came up short against the same state final opponent from the year before in Borden County, the Eagles could at least take solace in the fact that they played their guts out.
"I knew that it was going to be my last game, and I wanted to make it the best that I could and have no regrets," Young said.
When Jonesboro lines up next summer to start workouts for another season, Gallegos won't have seniors like Young and the Sarmiento brothers — Andy and Alex — to lead the charge anymore. But the coach is confident that the example that Young set will resonate for years to come.
"Man, he's one of the best kids I've been around," Gallegos said. "Humble and hard-working. Obviously he's a good player and a good worker, but he's just as good a person."
Young won the Super Centex Player of the Year honor over a worthy crop of players that included Blum's touchdown machine Logan Bellinger, Coolidge's standout sophomore Torrey Hoover, Parkview Christian's prolific passer Ian Guerrero and Live Oak's versatile senior star Chase Hill, the 2016 Super Centex Player of the Year who had a hand in 64 touchdowns for the TAPPS Division II state champion Falcons.
Coach of the Year: Matt Rodgers, MCH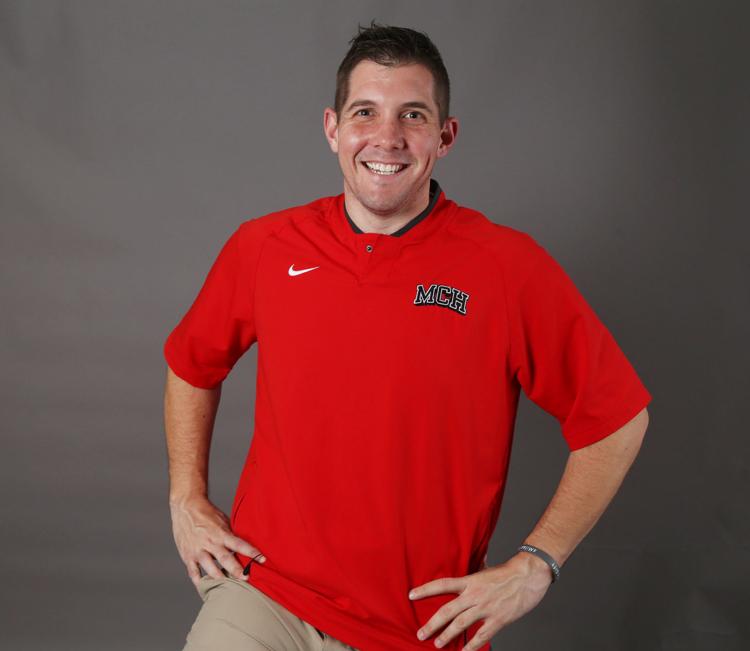 When Matt Rodgers was a graduate student at Baylor, working with the BU men's basketball team, he never would have dreamed that he'd be coaching six-man football someday.
Eight years later, he believes he's right where he needs to be.
Rodgers first experienced a taste of the six-man game when he worked as an assistant under Jordan Barker at Live Oak in 2011. That also happened to be Live Oak's first state championship season, and Rodgers saw firsthand the gratifying sense of purpose that accompanied seeing a team come together in such a selfless way.
"Through that, it opened the door for me to go to MCH," Rodgers said. "I had never really thought about coaching six-man football or coaching really in Waco, staying in Waco. I had my eyes set on something in college. So that's how that kind of came about. I enjoy being there. I think it's rewarding."
Rodgers joined Waco's Methodist Children's Home as athletic director and head football coach in 2012. MCH offers education and support for at-risk students, many of whom live on campus or at a boys ranch in Axtell. For some boys, part of that education extends to the football field, where Rodgers has crafted a relatively young program — the Bulldogs started six-man football in 2010 — into one of the best in the private school ranks.
For his dedication and guidance in leading MCH to a 9-4 record and the program's first state championship, Rodgers is the 2017 Super Centex Six-Man Coach of the Year.
A year ago, the Bulldogs lost in the TCAF state semifinals after reaching the state title game in 2015. So, as preseason practice dawned in August, Rodgers felt optimistic about MCH's potential to make another run.
"I felt we had a good chance, but I probably always feel that," he said.
Then — bam! — the Bulldogs were smacked with a dose of humility right out of the inflatable tunnel. MCH opened the year with a 55-6 loss to Vanguard, followed by 52-6 defeat to UIL power Richland Springs.
"In our league we've always played the toughest nondistrict schedule," Rodgers said. "We play some schools locally, we always play Live Oak, we play Vanguard. We'll stretch out and play a Richland Springs.
"That's tough, because this year we lost our first two games and it just happen to coincide that the third game was Live Oak, and that was our first win. So that's always nice. It's always nice to kind of beat the people who have made six-man football in this area."
MCH actually defeated two Waco six-man schools that went on to win state championships of their own in Live Oak and, later, Parkview Christian. By the time the TCAF playoffs rolled around, the Bulldogs were brimming with confidence. They'd managed to grind through injuries and adversity, and sensed that a state title was well within their paws.
"Probably our semifinal playoff game, we realized that we've probably got a chance to do this," Rodgers said.
MCH averaged 51 points per game on the year, but exploded for 72 in a 15-point win over Wylie Preparatory in the TCAF Division I state final. After the game, the Bulldogs whooped and hollered and, eventually, stuffed their faces.
"How did we celebrate? We went and ate afterwards," Rodgers said, laughing. "Nothing too crazy. Gosh. Oh, Lord. The boys like to go to buffets and we do not normally go to buffets — ever. So we went to Golden Corral. That was the big celebration. We went big."
Rodgers was especially happy for his multi-year lettermen, several of whom had suffered the sting of losing in the state title game in 2015. But he also believes the best victories are yet to come — and they won't be limited to what happens between those white lines on the turf.
"The rewarding part of being there is when kids will come back for three or four or five years once they leave, and they're successful in life and they can have a family or they can have a job they're passionate about or they're going to school, I kind of view that as success," Rodgers said.
Rodgers bested an esteemed group of coaches for the Super Centex honor, including Iredell's Luis Guereca, who oversaw the Dragons' first double-digit win season since 1987; Jonesboro's Eddie Gallegos, who led his team to a return trip to the Class 1A Div. I state title game; Live Oak's Jordan Barker, who pushed his team out of a 1-6 hole to finish the year with seven straight wins and another TAPPS state title; Morgan's Edward Aviles, who in his first season helped the Eagles reach the playoffs for the first time since 2001; and Parkview's Bryce Frazier, a Parkview alum who directed the Pacers to their first state title since 1996 in his second year at the helm.
---
2017 TRIBUNE-HERALD SUPER CENTEX 6-MAN FOOTBALL TEAM

Player of the Year: Wyatt Young, Sr, Jonesboro
Coach of the Year: Matt Rodgers, Methodist Children's Home
FIRST TEAM
Pos
Player
Cl
School
RB
Matthew Urbanovsky
Sr
Abbott
RB
Zack Winder
Jr
Aquilla
RB
Logan Bellinger
Sr
Blum
RB
Torrey Hoover
So
Coolidge
RB
Morgan Whitfield
Jr
Iredell
RB/LB
Wyatt Young
Sr
Jonesboro
SB/LB
Chase Hill
Sr
Live Oak
RB/DB
Damonte Walker
Sr
Methodist Home
QB
Ian Guerrero
So
Parkview
WR
Braeden Arp
Jr
Parkview
RB/LB
Kaden Herbert
Sr
Vanguard
RB
Ben Muniz
Sr
Walnut Springs
Honorable Mention
Jacob Felan, Alex Sosa and Connor McCurdy, Aquilla; Nathan Moses, Blum; Jordan Brown, Coolidge; Ethan Martin and Joaquin Martinez, Evant; Adrian Benitez, Colton Fowler, Garret Fletcher and Micah Wellborn, Iredell; Alex Sarmiento, Andy Sarmiento and Ethan Lilljedahl, Jonesboro; Matt Bailey, Mark Smith and Carter Mencken, Live Oak; Xaivier Biggs, Sir Dautrel Bible, Reggie Williams and Kendrick Woodrow, Methodist Home; Nick Morrell, Oglesby; Jeremiah Thomas, Parkview; Andy Cox, Carter Klepper, Jackson Davis, Elijah Wade, Kobe Thomas and Pierce Snokhous, Vanguard
---
First-team profiles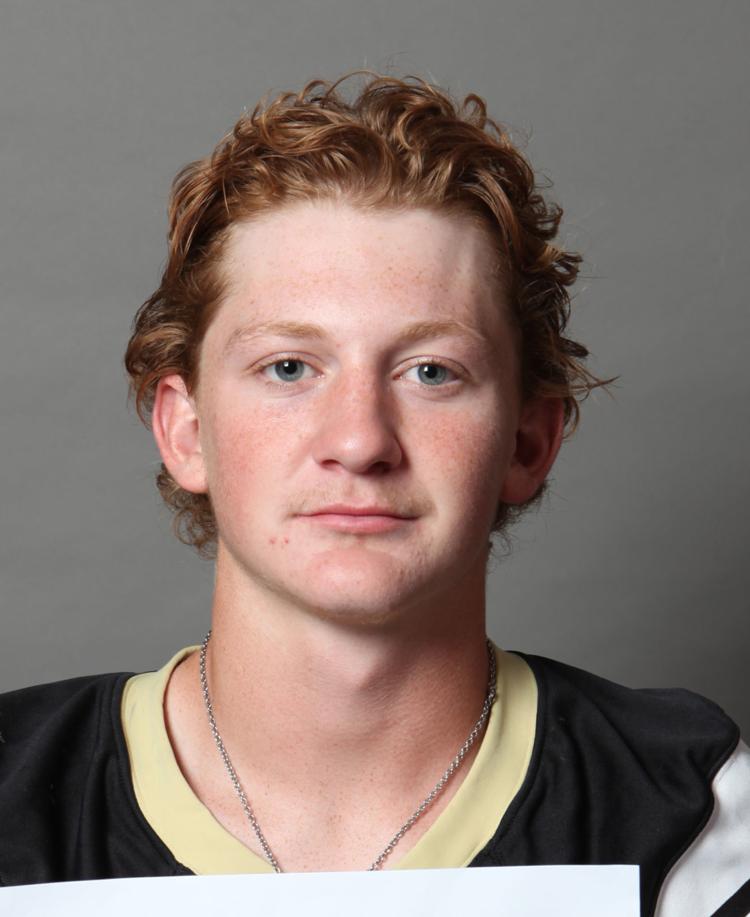 Do-it-all Panther rushed for 1,382 yards, 25 TDs, plus contributed 76 tackles defensively.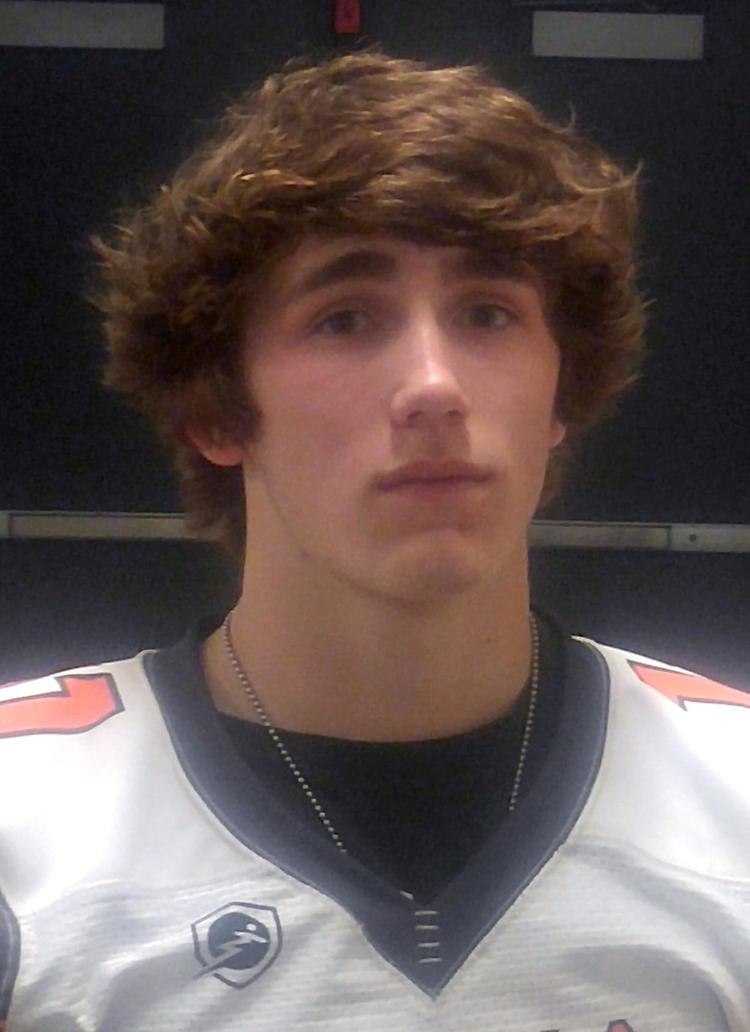 Talented junior led the state in interceptions with 11 while scoring 30 touchdowns on offense.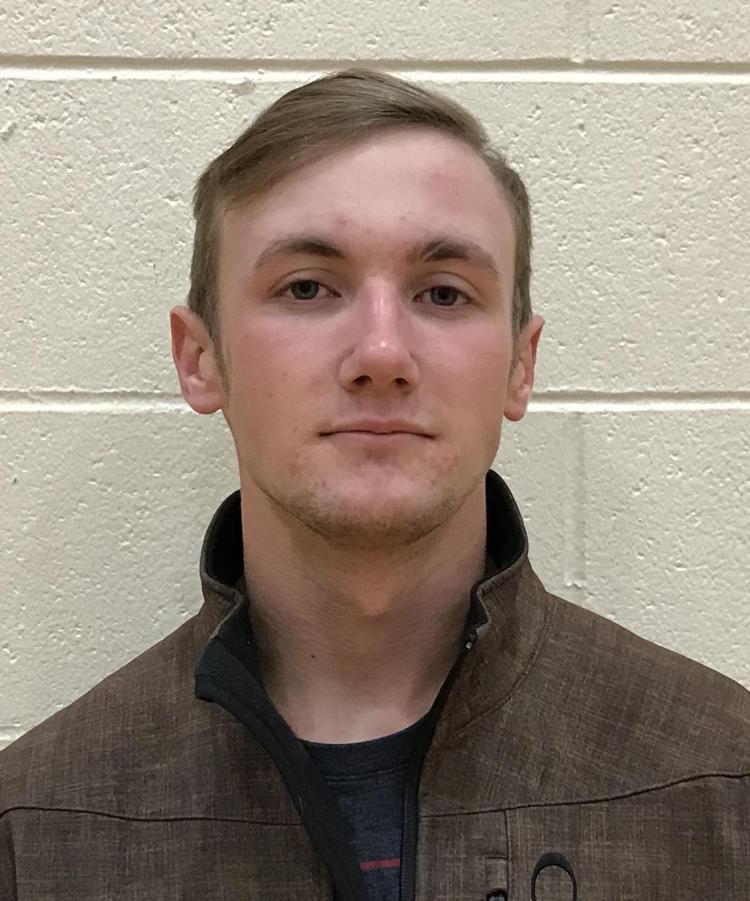 Bobcats' bell cow ranked among the most prolific rushers in the state with 2,513 yards, 56 TDs.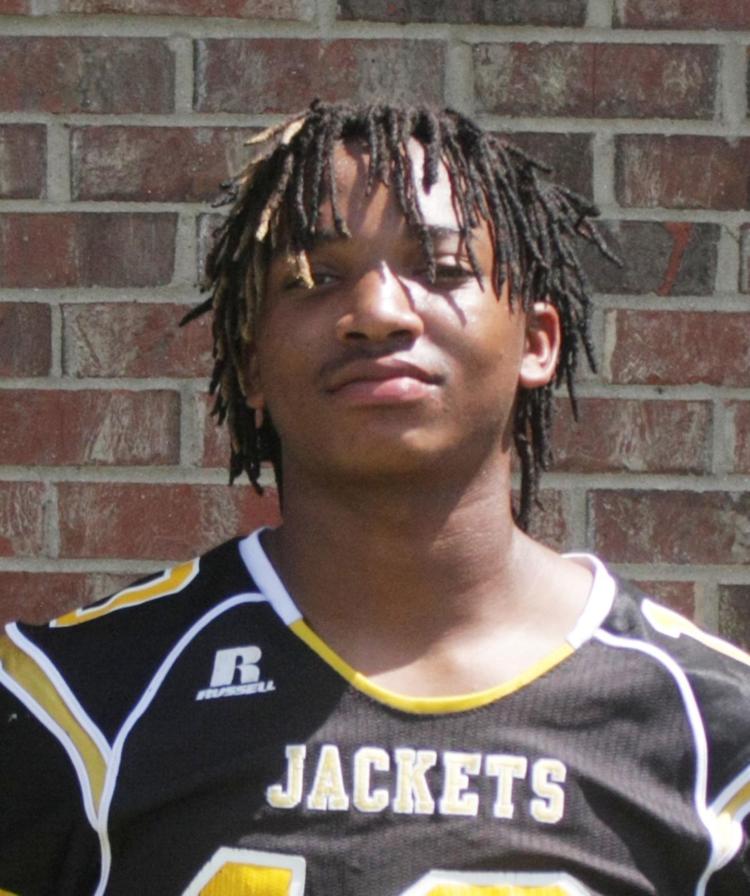 Speedy soph had a hand in 48 touchdowns, plus made life tough on opposing QBs with 5 picks.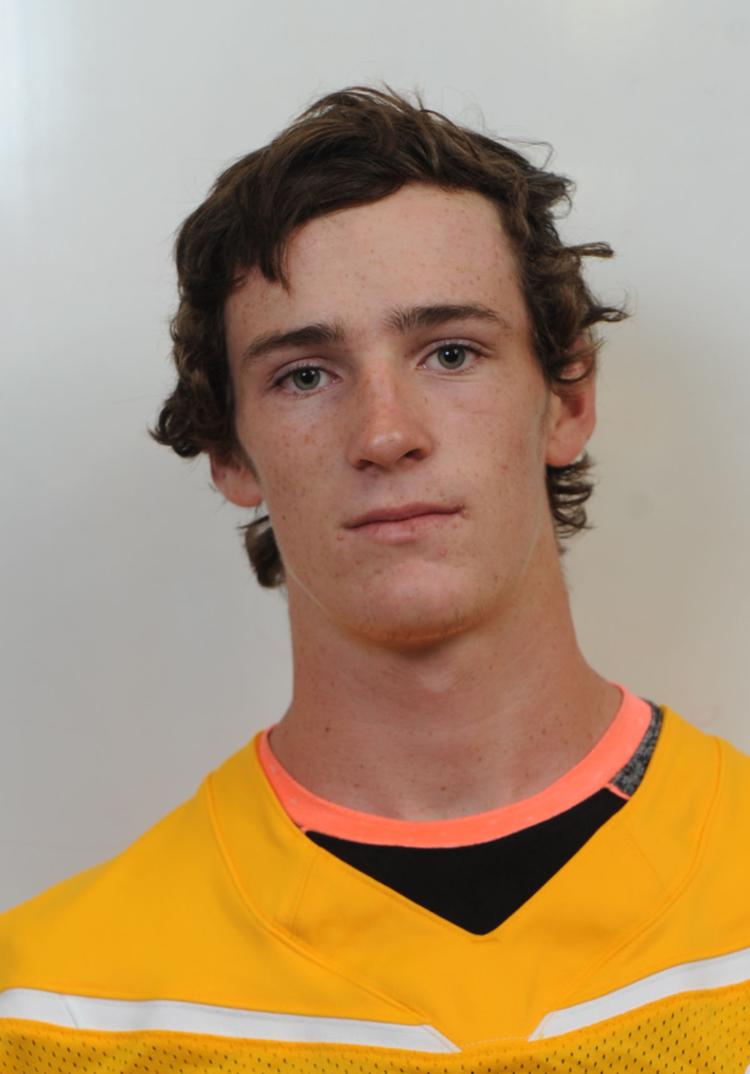 Veteran back fueled Dragons' fire with 41 total TDs, also produced 104 tackles, 4 interceptions.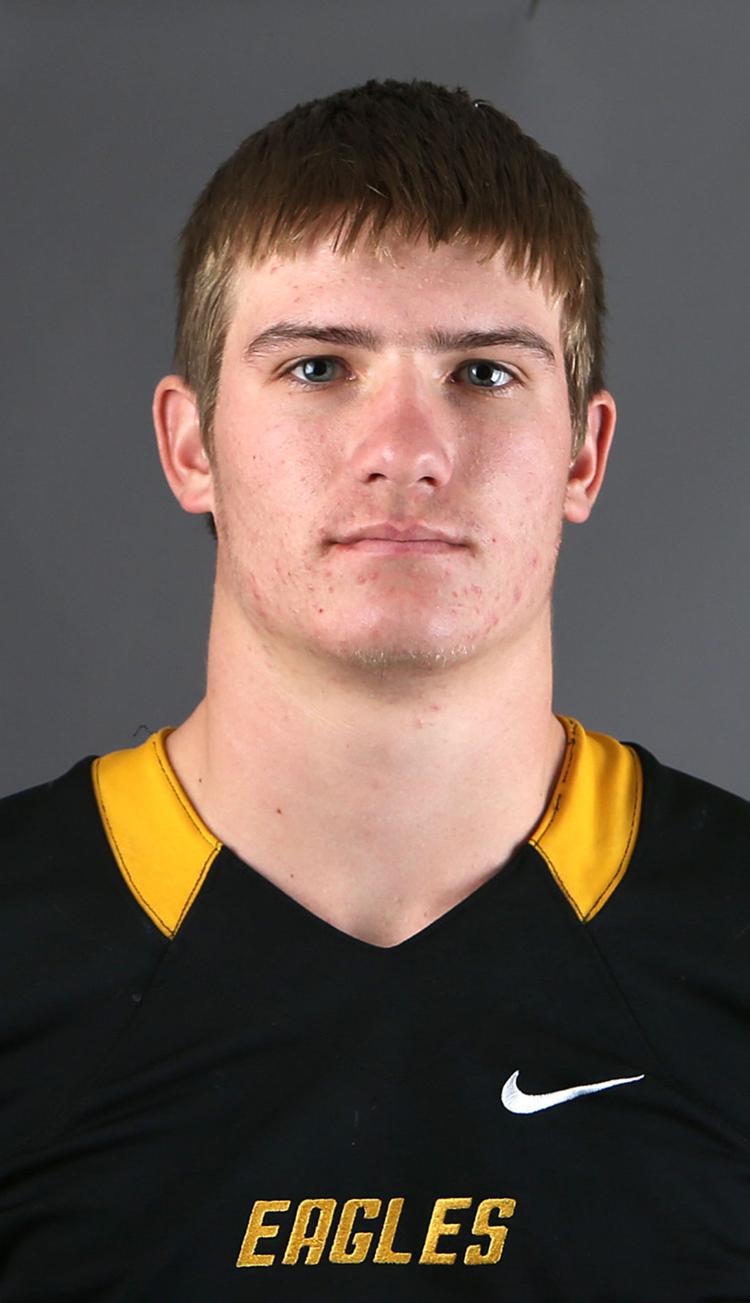 Catalyst for state finalists led Centex six-man players in rushing (2,679 yards) and tackles (191).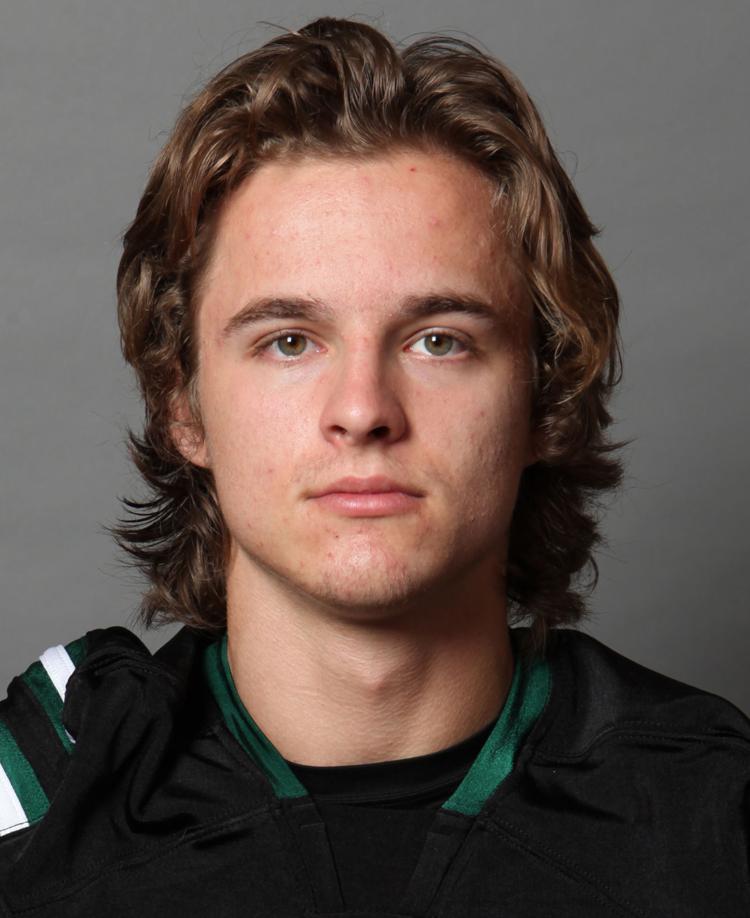 Explosive senior, 2016 Player of Year was responsible for 64 TDs, including three on defense.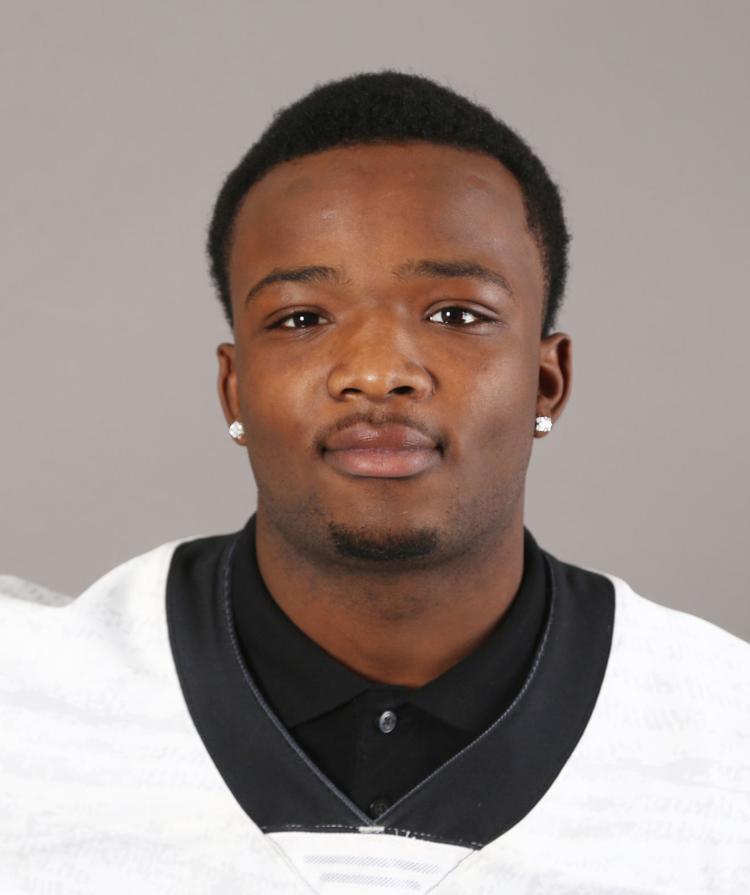 Sr, Methodist Children's Home
Quick scatback racked up more than 1,500 all-purpose yards for TCAF state champions.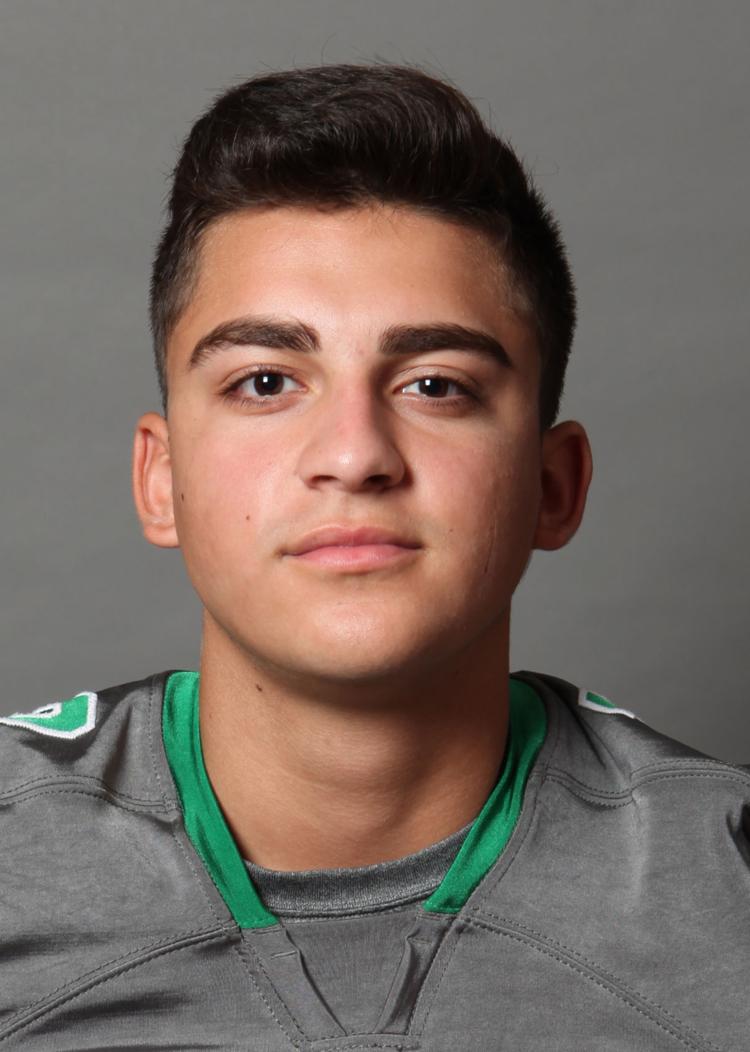 Area's top passer aired it out on for Pacers on his way to 3,090 yards, 46 touchdowns, 9 INTs.
MVP of TCAL state final was a monster target all year, with 70 catches for 1,152 yards and 27 TDs.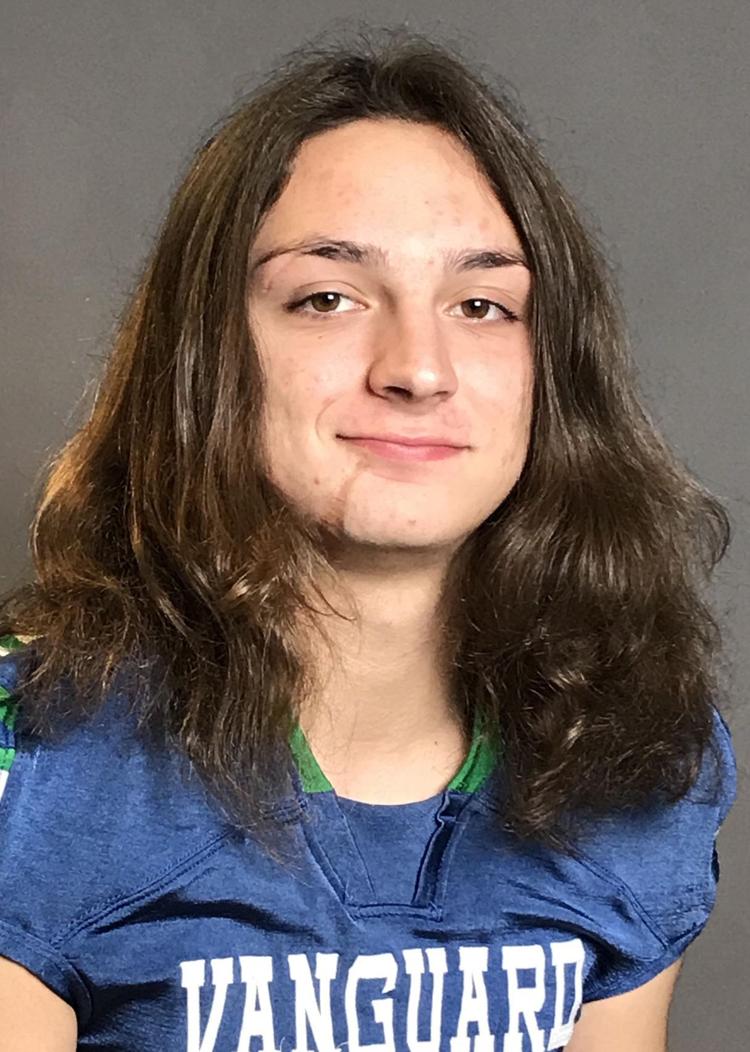 Vikings' workhorse scored 28 touchdowns on ground, plus 2 receiving, 3 more on kick/punt returns.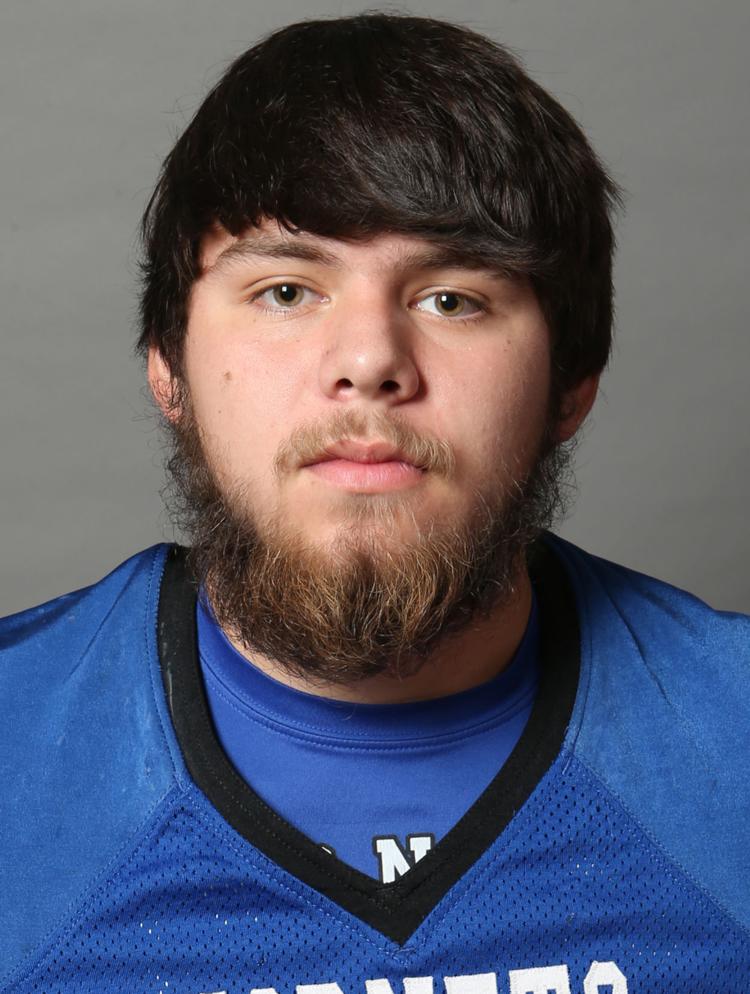 Repeat first-team standout averaged 212 rushing yards a night, scored 36 times in 10 games.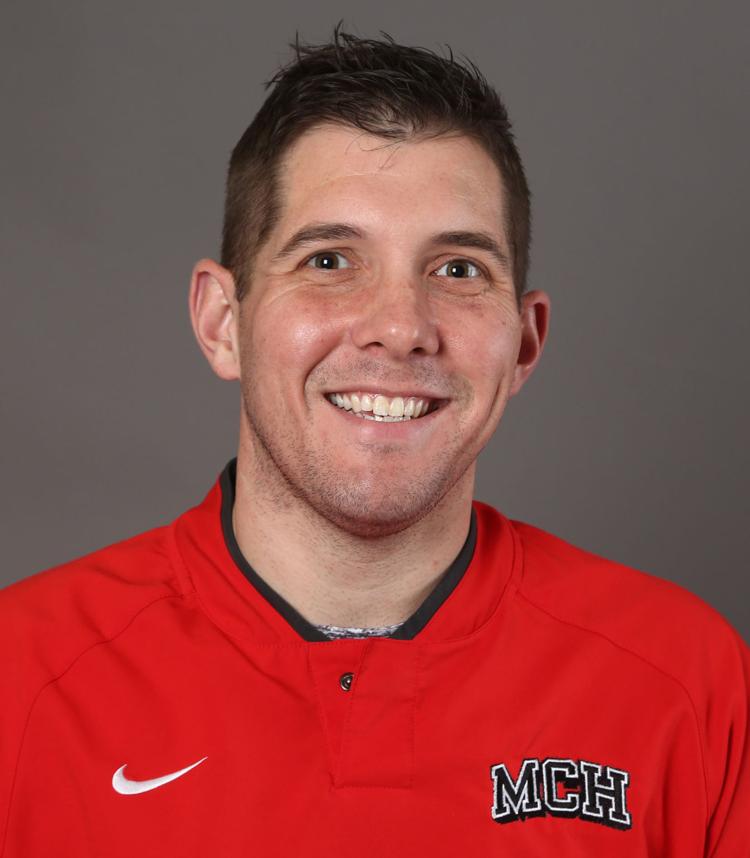 Coach, Methodist Children's Home
Rodgers led Bulldogs to 9-4 record, TCAF state title, beat Waco's other two state champs.