Whenever Blum needed a big play, coach John McFarlin put Riley Stone in position to make it.
Whether that meant throwing, running, catching, or even a kickoff return or defensive play, McFarlin knew Stone was capable of getting the job done.
Stone did it over and over again throughout his career, but particularly as a senior. He was the key cog in the Blum machine that rolled all the way to its first state semifinal berth since 2006 — the year Stone moved to town.
"I was in the fourth grade. I remember looking up to those guys thinking they were big-ol' adults. Being in their position now, seeing the little kids saying my name, it's like 'How do they know my name?' "
They, and the rest of the six-man community in the state, knew his name because of what he was able to do in every phase of the game.
Stone was primarily the quarterback of the Blum offense, but his ability to move to different positions allowed the Bobcats to fire with precision despite moving at a breakneck pace.
He threw for 1,219 yards and 25 touchdowns, ran for 521 yards and 10 scores and caught passes for 233 yards and five more trips to the end zone.
On defense, he recorded 77 tackles, four sacks, two interceptions and two fumble recoveries, and he added five kickoff returns for touchdowns on special teams.
It was that versatility that made him the choice as the 2014 Super Centex Six-Man Player of the Year.
"The Big Man Upstairs gave me the natural ability to play," Stone said. "I'd never really thought about being anything other than a baseball player. Then I played six-man my seventh-grade year, and I was like, 'This is like backyard football. I like this.' The Lord blessed me with pretty good athleticism, and I have to give credit to Him."
Stone's ability on the football field comes from a combination of that athleticism and toughness, which is also necessary for what he said is his true passion – riding bareback in the rodeo.
When McFarlin arrived in Blum as an assistant during Stone's eighth-grade year, he didn't immediately think he had a special player on his hands. Stone was the Bobcats' quarterback as a freshman, but his job was primarily to make exchanges.
"We had a good running back, and his job was to get the ball to him," McFarlin said. "His all-around ability has made huge strides from his freshman year to his senior year, where he's making all of our decisions and doing it quickly because we like to play fast."
The Bobcats had been a solid team in the past two years heading into the 2014 season. They were 7-5 in 2012 and reached the second round of the playoffs, but were disappointed in 2013 when their season screeched to a halt again in the same round after an undefeated regular campaign.
That disappointment left an impression, and the Bobcats decided they weren't just going to make a bigger dent in the postseason.
"I think we respected ourselves more," Stone said. "We realized we were a threat the first year we went, but we didn't really expect it. Going into the second year we were ready for it, but it was our second year in a row to lose in the second round. We weren't going to have that again. We went in there with a different mentality and tried to go as far as we could."
The Bobcats showed how far they could go against perennial power Abbott early in the season, and Stone put all of his skills on display that night.
He scored a total of 10 touchdowns — four passing, two rushing, two receiving and two on kickoff returns — along with 13.5 tackles, one of which was for loss in a 116-88 win.
"We had 116 as a team, and we decided offensively we were going to put the ball in his hands," McFarlin said. "It's a read-and-react type of offense, and that gives the team the freedom to make the plays the defense gives us. Riley is a good decision-maker, and we try to give the ball with the option as much as possible."
Blum ran into Abbott again in the state quarterfinals and won a much different game, 50-36, before falling to May in the semifinals.
While Stone preferred to let his actions do the talking, McFarlin said he has the kind of infectious personality the team rallied around.
"He's a real likeable kid who has a fun, outgoing personality," McFarlin said. "We were going to do as Riley did in that sense. Once he embraced that and realized he had that effect, he because a leader for our team."
Coach of the Year: Chad Satcher, Mt. Calm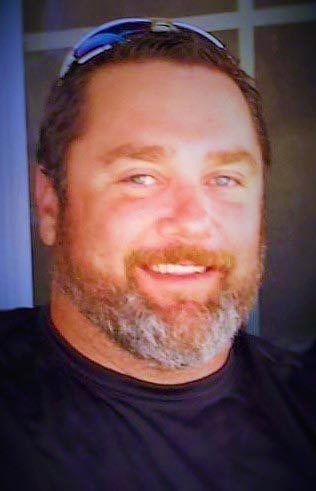 Mount Calm has proved to be a quick study on the football field.
The Panthers struggled to a 2-7 record in their first varsity football season in 2012 but posted a winning season at 6-4 and fell a game short of the playoffs a year later.
Coming into the 2014 season with a new coach in Chad Satcher, who came over from the Buckholts team that defeated Mount Calm in the final game of the 2013 campaign, the young Panthers weren't expected to make any more noise.
"I thought we had a chance," Satcher said. "We were picked third (in the district), but . . . they caught on to what our system a lot faster than I was expecting. I thought the entire year I was going to have to teach. From the third week on, we were rolling."
They dropped a game to Aquilla in the third week of the season, but that was the last time they tasted defeat until a second-round playoff loss to perennial power Richland Springs.
Included in that trip was a 3-0 roll through district and a 102-56 win over High Island in the opening round of the playoffs en route to a 10-2 season.
For guiding the Panthers to unprecedented heights, Satcher has been chosen as the Super Centex Six-Man Coach of the Year.
"To be honest, it's very humbling," Satcher said. "I wasn't expecting it, and it blew me away. I'm very honored just to be mentioned with some of the great coaches in the area."
Satcher gives all the credit to his team, school and community, all of whom became infected with football fever this year.
The players had to adapt to Satcher's style, which included a fast-paced offense that is "a spread where it's basically the same thing as 11-man is running without the offensive line."
It's an offense that includes zone read principles and a lot of passing, a departure from the traditional J-bird offense the Panthers were using that uses a tight formation and more running.
As with any learning process, there are bumps in the road, and Mount Calm hit one in the Aquilla loss. The Panthers turned the ball over 11 times in that contest, but they were in it for three quarters before falling short, 65-38.
"It was just mishandled snaps and bad plays on our part, and it was a two-point game in the fourth quarter," Satcher said. "That showed us that no matter who we line up against we have a chance. We knew the only team out here that can beat Mount Calm is Mount Calm." That's a scary thought for opponents moving forward, as the Panthers lose only one senior after finishing the year ranked No. 11 in the state.
"The kids aren't used to stepping up and seeing what it was like to play with expectations," Satcher said. "They'll learn that next year."
---
2014 SUPER CENTEX SIX-MAN FOOTBALL TEAM
First Team
Pos
Player
Cl.
Ht.
Wt.
School
QB
David Alonso
Jr.
5-7
138
Mount Calm
DL
Dillon Beims
Sr.
6-1
200
Abbott
DL
Roland Bridgewater
Sr.
5-10
165
Methodist Home
RB
Payton Casarez
Sr.
6-1
190
Aquilla
QB
Paul McCaw
Sr.
5-11
165
Live Oak
DL
Melvion Pimpton
So.
6-3
188
Mount Calm
DB
Carlos Ramirez
Sr.
5-7
140
Walnut Springs
RB
Thai Robuck
Sr.
6-2
165
Jonesboro
QB
Riley Stone
Sr.
5-10
160
Blum
LB
Marcus Washington
Jr.
5-7
170
Blum
Player of the Year: Riley Stone, Blum
Coach of the Year: Chad Satcher, Mount Calm
Honorable mention: Truston Berger, Jamal Johnson, Kyle Langford, Jacob Pavelka, Cade Ramsey and Braden Urbanovsky, Abbott; Randall Hester, Aquilla; Brady Chamberlain, Shane Gallagher, Jared Junge and Jarred Shaffer, Blum; Cannon Dixon, Tom Isom, Derrick Miller, Robert Robuck and Josh Smith, Jonesboro; Samuel Gaston, Ridley Holmes and Philip Moffatt, Live Oak; Jesus Betancourt, Mount Calm; Ian Baker, Dylan Campbell and Cody Landers, Parkview; Lloyd Alcorn and Adnan Razzaq, Vanguard; Noel Chavez and Trenton Trotter, Walnut Springs