The waiting is over. Football season is here.
As has become the custom in Central Texas over the last two decades, the high school action starts with a series of games at Waco ISD Stadium.
This year, the Derrick Johnson Hall of Fame Kickoff Classic features Axtell versus Dawson at 7:30 Thursday night and the cross-town rivalry matchup of Waco High versus University at 7:30 Friday night.
It's the same lineup as a year ago, as UIL schools are in the second season of an alignment cycle. The two games produced plenty of opening-week highlights a year ago as Axtell defeated Dawson, 50-12, and Waco High edged University, 29-22.
For Class 2A's Axtell and Dawson, kicking off the season under the bright lights of Waco ISD Stadium gives the respective coaches one more way to motivate their teams through the long, hot days of preseason practice.
"It gets them a little taste of what it's like in the playoffs," Axtell coach Rusty Reynolds said. "You get that experience early and you want to get back."
The only question mark about playing in a bigger stadium than usual is how the small-school players will react to the added hype.
"It helps that we got to play in a big stadium in this game last year and in the playoffs," Dawson coach Ronnie Striplin said. "It's not as big a shocker for them being from a small town."
A year ago, Dawson rebounded from a lopsided loss to the Longhorns by going 5-5 and making the playoffs, while Axtell went 6-5 and also advanced to the bi-district round of the postseason.
Dawson quarterback Brendan Horner enters his third season as the Bulldogs' starter and Striplin hopes that makes a difference on the scoreboard on Thursday.
"They just put a whooping on us," Striplin said. "So we're just thinking about how to keep it close and thinking we have an opportunity to win.
"(Horner) got more comfortable in the option-style offense last year and this year he's comfortable with the whole offense. I have all the faith in the world in him."
Lions and Trojans and rivals, oh my
Both Waco High and University will be looking to take a step forward after the 2018 campaign.
Despite losing to the Lions in the Kickoff Classic, University broke a 47-game losing streak in its second game of the season — a 37-0 victory over Austin Travis — and went on to post a 3-7 mark.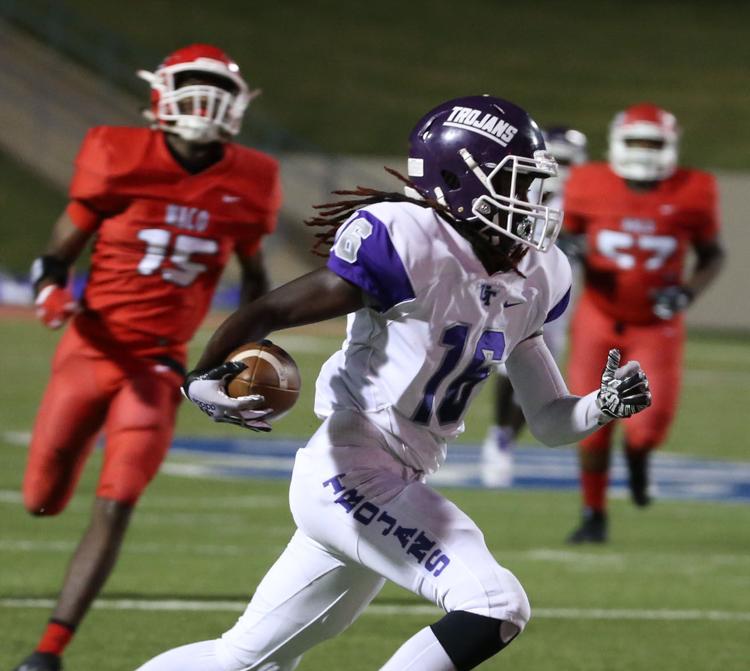 Waco High, however, failed to get back in the win column the rest of the way. When preseason practice started earlier this month, Lions coach Kwame Cavil said the biggest room in his program's house was the room for improvement, so that's what he'll be looking for starting Friday.
"These guys put in the work," Cavil said. "You really don't know what you have until you get out there. We have some veterans, but we still have to see if these guys made improvements. After having a team that went 1-9, we had question marks last year and those question marks are still there."
As part of the festivities, Waco ISD will induct its Hall of Fame Class of 2019 at halftime of the Lions versus Trojans game on Friday night.
This year's class includes former MLB player Tim Spehr, Richfield Class of 1984; former NFL player Walter Napier, A.J. Moore Class of 1951; football standout Margin Hooks, Waco High Class of 1996; and tennis star Bill Matyastik, University Class of 1972.
Waco ISD athletic director Johnny Tusa said Spehr, Hooks and Matyastik are set to be in attendance while Napier, who is deceased, will be represented by members of his family.