MIDLOTHIAN — It's bound to be a happy Thanksgiving in Lacy Lakeview since the Connally Cadets will still be working.
Connally, ranked No. 2 in Class 4A Division II, left no doubt in its second-round playoff game. The Cadets smashed Longview Spring Hill, 54-14, on Friday night at Midlothian ISD Stadium.
In doing so, Connally moves on to play on Thanksgiving week for the second straight year. Not only that, the Cadets (12-0) have advanced one round farther than they did a year ago when eventual state finalist Texarkana Pleasant Grove defeated the Cadets in the second round on the Friday after Turkey Day.
This time around, Connally will play sixth-ranked Gilmer (9-3) at 7 p.m. on Friday at Allen's Eagle Stadium.
On a cold, windy night, Connally coach Shane Anderson didn't forget that his team got here through the work they put in year around.
"We've had unbelievable offseasons, unbelievable summers and these guys have bought into it," Anderson said. "I couldn't be more proud of a group of young men, coaches and a community."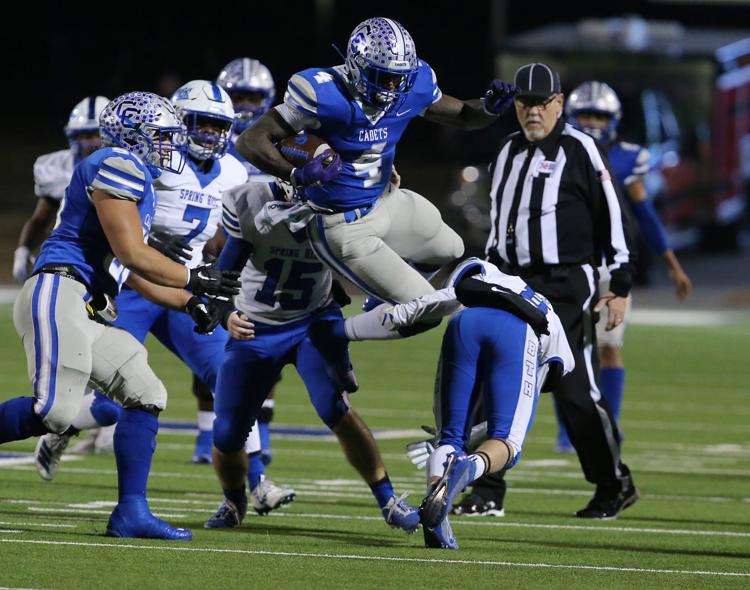 Connally rolled over Spring Hill behind its two biggest strengths — a power running game and a stifling defense.
Cadets running back and Washington commit Jay'Veon Sunday rushed for 234 yards and three touchdowns on 22 carries. Connally quarterback Kavian Gaither toted the rock 23 times for 225 yards and three touchdowns.
Gaither also connected with Kary Turner for a 10-yard touchdown that boosted Connally's lead to 48-7 with 4:07 left in the third quarter.
"We prepared really well," Gaither said. "We made sure everyone was on the same page so that we could get the job done. The coaching staff put up a great game plan against these guys."
The Connally defense held the Panthers (6-6) scoreless until midway through the third quarter when the Cadets had already staked a 34-point lead.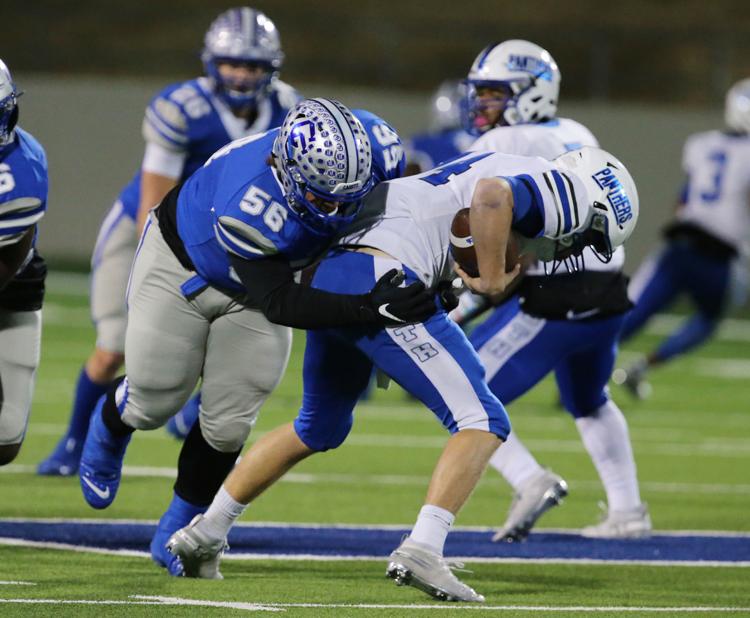 "We're going to run the football and play good defense," Anderson said. "We got here five years ago and that was kind of our mantra."
Connally went three-and-out on its first possession of the game, then scored touchdowns on four straight drives for the rest of the first half.
Sunday and Gaither accounted for every inch of the Cadets' 316 yards of total offense in the first half, all of it on the ground.
Gaither ran 13 yards for Connally's initial touchdown, which came with 2:25 remaining in the first quarter.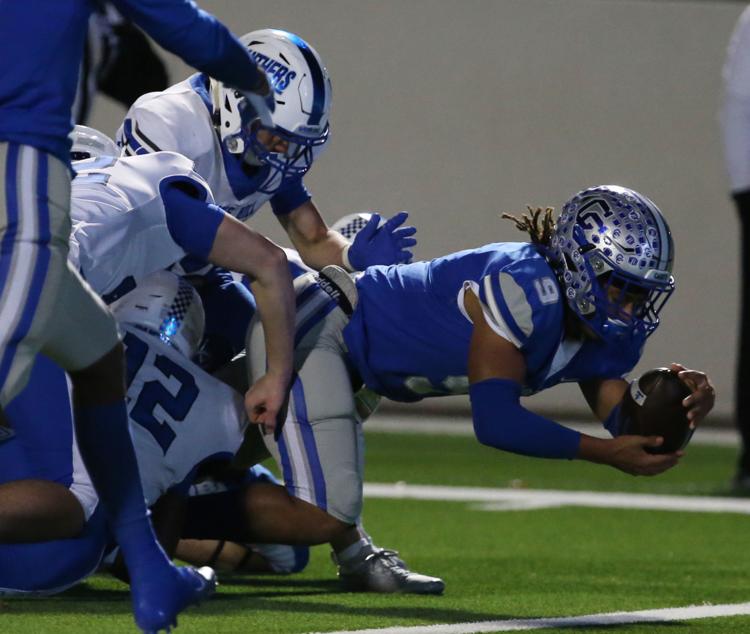 Sunday got the next drive going as he took the ball behind the line of scrimmage at the 11 and broke loose for a 25-yard gain. That kicked off an 89-yard march that finished with Sunday's three-yard scoring run and a 14-0 lead early in the second quarter.
Connally topped that with its next offensive series as the Cadets traveled 92 yards to make it 21-0. This time Gaither scored on a nine-yard run.
And Sunday made it two TDs apiece for himself and his QB when he plunged three yards for a score that put Connally in front, 27-0.
The Cadets took that margin to the break after Korie Black intercepted a pass at the Cadets' goal line on the final play of the second quarter.
Connally's defense blanketed the Panthers throughout the first half. The Cadets secondary didn't allow much separation for the Spring Hill receivers and frustrated Panthers quarterback Gage White into completing just 5 of 20 attempts in that time.
White passed for 62 yards in the first half, but all of it came in the first quarter. Connally's Brian Williams had a sack, Perrish Cox broke up two passes and Black came up with a pick in the second quarter as the Cadets gave up minus-four passing yards in the period.
"When you have the guys we have on the back end of things, we told them go out there and be aggressive," Anderson said. "Their quarterback is a four-year starter, he's a good player and they've got good playmakers across the board. But I think our defense really set the tone tonight."