In any gathering of football players, whether young or old, active or retired, the guys are going to exchange war stories. But when it comes to bragging rights, the one with the clunky, sparkly, gold jewelry can say the most with the fewest words.
In Central Texas these days, most of the oh-so-expressive championship rings belong to the Mart Panthers and the La Vega Pirates.
La Vega went the distance last season to win its second state championship in school history. The Pirates defeated Liberty Hill, 35-21, in the Class 4A Division I title game at AT&T Stadium in Arlington, reaching the top of the mountain just as they did three years earlier in 2015.
That span of two state championships in four seasons elevated La Vega from a consistently good football program to a Central Texas dynasty. Now Pirate players start the year thinking about winning a ring.
"Once you get it started and you prove you can do it, every kid that follows has that same expectation," La Vega coach Don Hyde said.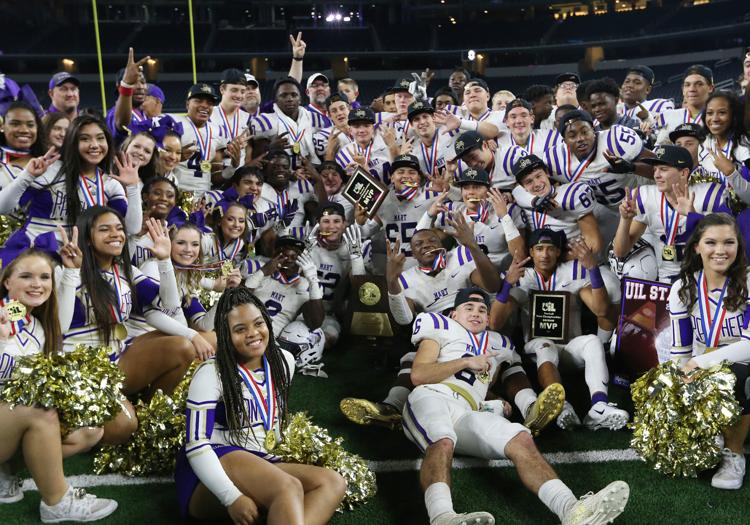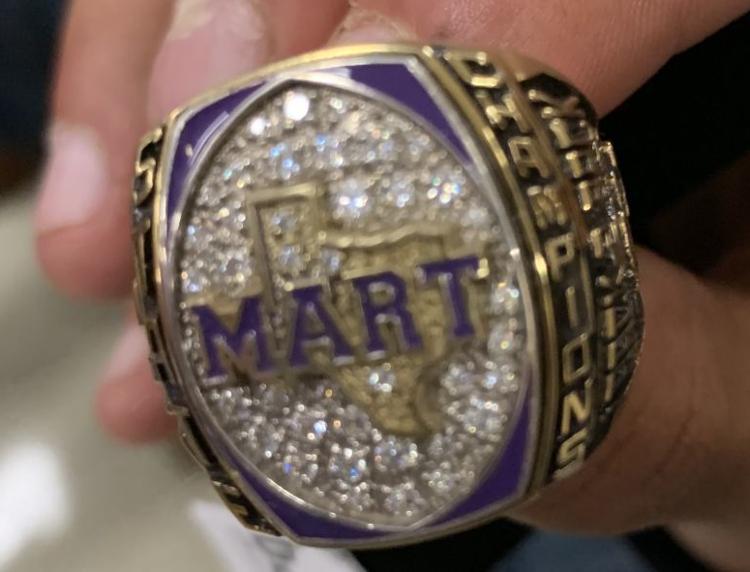 That's been the story for a long time a few miles down the road from La Vega High School.
The Mart Panthers won their first state championship in 1957 and developed a hunger for titles that remains unsatisfied.
Even at a school that has a 60-year tradition of winning it all, there are still chances to do something new every now and then. When the Panthers defeated Gruver, 76-33, in the 2A Division II state championship game at AT&T Stadium last December, the Mart players lifted the state title trophy for the second straight year.
When the Panthers held their ring ceremony following last season's championship, members of the Panthers' 1999 state title winning squad were in attendance and Mart coach Kevin Hoffman had a message for everyone.
"Everybody still says that the '99 team was probably the best team that ever came through here," Hoffman said. "I gave them that, that's probably pretty accurate, but I told them, 'You guys didn't do what these guys did. Y'all can sit around the barbecue pit or the Thanksgiving dinner table and argue about who did this and who did that, but the '17 and '18 teams did something that no one's ever done (in Mart).' "
By winning state championships the last two seasons, Mart upped its tally to seven titles. That puts the Panthers in elite company among Texas high school football dynasties. Five programs — Aledo, Celina, Katy, Richland Springs and Southlake Carroll — have eight state championships to their credit, while Mart joins Abilene, Brownwood and Plano with seven.
Although the Panthers return just three starters on each side of the ball this fall, there's still only one worthy goal.
"The first question in our very first team meeting was, 'What's our goal for this year?' " Hoffman said. "Every kid in there said it was to get another ring. Our big motto last year was to do something that's never been done here and that's to go back-to-back. This year they said, 'Coach, that's been done, but nobody's ever won three in a row (at Mart).' "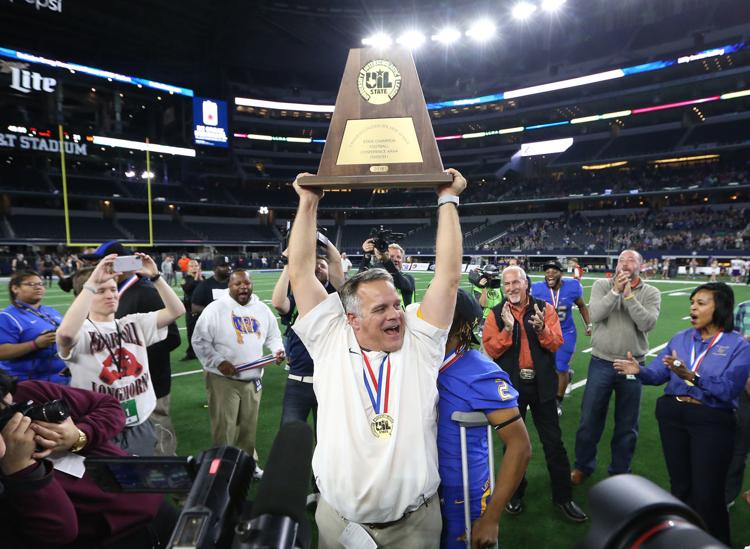 La Vega carries a similar attitude into this season.
Pirates linebacker DeMarrquese Hayes earned a football state championship ring in 2018 and added to his collection when he helped La Vega win the 4A track team title in May. He followed that up by committing to play college football at Kansas State this summer.
Even with all of that on his resume, there's no letting up.
"I always want to be better than the person I was yesterday," Hayes said. "So I want to top that."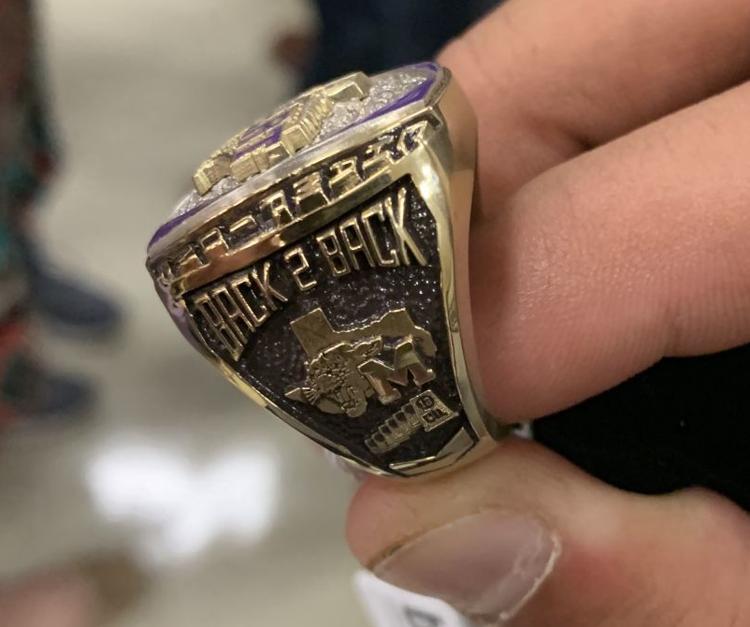 Apparently, collecting championship rings is habit-forming. In the best possible way, players who have slipped on this particular piece of jewelry can never get enough.
"The senior class, they want a third ring," Hoffman said. "Roddrell Freeman and some of the guys that are juniors, their goal is to walk out with four rings.
"That's the expectations of Mart Panther football period. Year in and year out. This is my 11th season now, I'm very fortunate and appreciative of Coach (Rusty) Nail for giving me the opportunity to come into a place like this and take over for him. These kids, they know what's at stake. They don't want to let anybody down."