The way new Riesel coach Keith Stifflemire sees it, this is the week for his team to gain momentum.
Now it's time to build on the win.
"I've always been taught that you make your most improvement between Week 2 and Week 3," Stifflemire said. "You see the things that are really killing you and you get rid of them."
Stifflemire was one of four Central Texas coaches to notch his first win at his new school last week. Joining that group were Axtell's Rusty Reynolds, who was a longtime Longhorns assistant before taking over as head coach this season, Eagle Christian Academy's Bryce Frazier, who started the Eagles' program from scratch this summer, and Josh Hayes, who replaced Frazier at Parkview Christian.
Eagle Christian (1-1) defeated Corpus Christi Annapolis Christian on Saturday in Prairie Lea, Texas, thus earning the school's first-ever victory. Jonah Williams led the way for the Eagles as he had 111 rushing yards, five catches for 105 receiving yards, scored six total touchdowns and made 15 tackles with a pair of sacks on defense.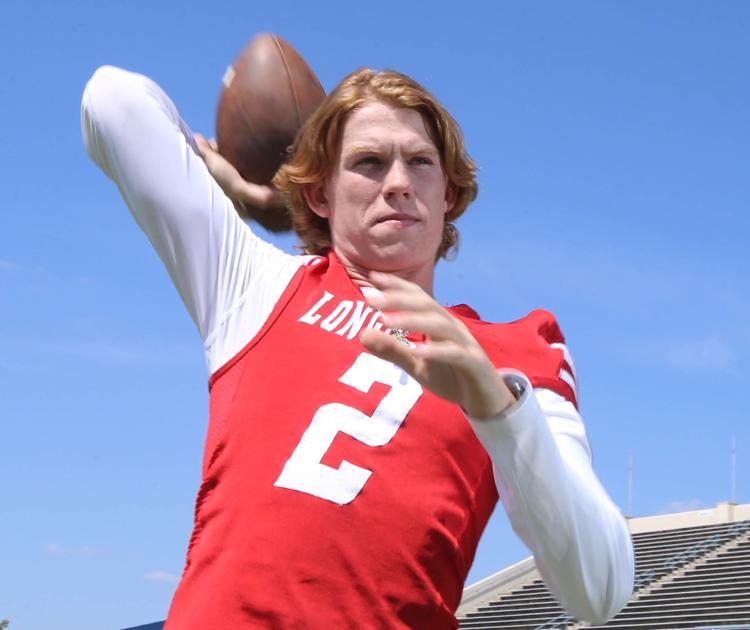 Axtell bounced back from a 36-14 loss to Dawson in the Derrick Johnson Hall of Fame Kickoff Classic at Waco ISD Stadium to start the season. The Longhorns went on the road to defeat Malakoff Cross Roads, 26-6. Axtell quarterback Koby Hollingsworth threw touchdown passes to three different receivers — Jack Driver, Trevor Brenner and LaDerius Sanders — and finished with 196 passing yards.
Parkview fell in its season opener against Bulverde Living Rock, then got in the win column by defeating cross-town rival Live Oak in a 56-44 thriller on Friday
Including Frazier starting the program at Eagle Christian, Central Texas has 16 football programs with new head coaches this season. Six of them won their first games at their new schools in the season opener, including Bruceville-Eddy's Kyle Shoppach, Coolidge's Danny Baker, Hillsboro's Steve Hale, McGregor's Mike Shields, Reicher's Tyler Holcomb and Vanguard's Luke Pilant.
Gatesville coach reaches milestone
On Friday night, as some area football coaches were trying to win their first game at their new schools, Gatesville volleyball coach Rickey Phillips went through a familiar routine.
The Lady Hornets defeated Burnet in a nondistrict game, then hustled back home to catch the second half of the Hornets football game against Robinson.
Phillips, therefore, celebrated his 500th career coaching victory with a slice of pizza on the bus.
"This is my 19th year at Gatesville and when I started, I don't think I had any thoughts of getting to 500 wins," Phillips said. "I've been really fortunate to have great kids coming through the system. You don't have the success that we've had without great kids."
The Lady Hornets won again on Tuesday, defeating Hillsboro to boost Phillips' record to 501-239 at Gatesville, his only coaching stop.
Centex teams crowding volleyball rankings
The Texas Girls Coaches Association 1A-2A volleyball rankings are starting to get crowded with Central Texas schools.
This week, Abbott and Wortham moved into the rankings at No. 24 and No. 25, respectively. Valley Mills moved up eight spots to No. 9 and Crawford held steady at No. 1.
In 3A, Troy kept its place at No. 5, while West moved up seven places to No. 15 on the strength of a victory over Robinson last week.
Lorena remained in the rankings in 4A at No. 23.
Wortham's Coker drops 50 points in victory
The Wortham Bulldogs experienced the kind of offensive explosion and thrilling victory that doesn't come along very often when they came from behind in the fourth quarter to defeat Dallas First Baptist, 70-66, on Friday night.
Bulldogs quarterback Brandon Coker led the way with a performance that will etch his name in Texas high school football record books. Coker scored six rushing touchdowns and ran for an amazing seven two-point conversions for a total of 50 points.
According to the high school football records at TexasFootball.com, Coker is now tied for 10th place all time for points scored in a single game and he has the number one slot among Central Texas players. However, Wortham coach Chad Coker said that the Bulldogs' program history indicates that a player named Donny Jarrell scored 52 points for Wortham versus Frost in 1969.
Additionally, as a team the Bulldogs scored two more points in their win over Dallas First Baptist than they did in all of 2018. Wortham finished 2-8 last season with a young team, but Coker said his squad, which returns at least eight starters on both sides, is showing marked improvement already in this campaign.
As for Brandon Coker's seven two-point conversions, the Trib's research is yet to uncover a list of top two-point performances or an instance of a player rushing for seven or more of them. Any information on the subject can be emailed to chad.conine@wacotrib.com.
Unveiling Trib's Players of the Week
Brandon Coker's massive game for Wortham earned him the Offensive Player of the Week honor in Trib reader voting this week.
Coker garnered 7,249 votes, which was more than 26 percent of the total voting. Caleb Carmichael of McGregor finished second with more than 4,200 votes.
On the other side, Whitney's Geronimo Rodriguez (nine tackles, 1.5 TFL, one sack) won Defensive Player of the Week honors with 5,631 total votes.
Robinson enters Top 10 rankings in 4A Div. II
Last week's tumultuous results caused a shuffle of Central Texas teams in the Texas Football high school rankings, released on Monday.
Robinson had the best week as the Rockets entered the 4A Division II rankings at No. 10 on the strength of a convincing 2-0 start.
La Vega and Mart both dropped from the top spots in their rankings after losing home games against tough competition on Friday. The Pirates, who fell to No. 3 Argyle, dropped to No. 3 while Argyle vaulted to No. 1 in 4A Division I. Mart was defeated by Holland and slipped to No. 5 in 2A Division II. Curiously, though, Holland didn't move into the rankings in 2A Division I. Meanwhile, Bremond is off to a 2-0 start and entered the 2A DII rankings at No. 10.
Connally moved up a spot in 4A Division II to No. 4, giving 8-4A DII a pair of teams in the Top 10. Clifton fell to No. 9 in 3A DI after its loss to Crawford. Cameron Yoe held steady at No. 3 in 3A DI and Iredell dropped to No. 10 in 1A DII after losing to Avalon.