La Vega coach Don Hyde preached to his players about finishing the season on a strong note, and it showed Friday night.
The third-ranked Pirates scored 42 points in the first quarter – including four defensive touchdowns – as La Vega rolled to another impressive district win over winless Gatesville, 59-0, at Willie Williams Stadium. The Pirates (9-1, 4-0 in District 5-4A Div. I) will travel to Joshua Thursday night to face Lake Worth in a bi-district showdown, a team La Vega faced in the 2018 playoffs and beat, 61-0.
"This is what we talked about all week," Hyde said. "Any time you play football at the high school level, anything can happen, so I told our kids that we don't need to worry about who we are playing because it's about us. Championship teams do what championship teams do – they go out and win."
The Pirates' four defensive touchdowns came from four different players in the first 24 minutes, as Marcus Willis stepped in front of a sideline rout and took it 31 yards to the house, ending the Hornets first drive and making it 7-0, La Vega. Following a deep score from quarterback Landry Kinne to Malachi Wright and a Jar'Quae Walton touchdown, Demarqueese Hayes scooped up a fumble from Gatesville quarterback Logan Edwards and found the end zone to put La Vega up 28-0.
---
Photo gallery
La Vega high school football game vs. Gatesville: Nov. 8, 2019
Photos by Jose Yau
---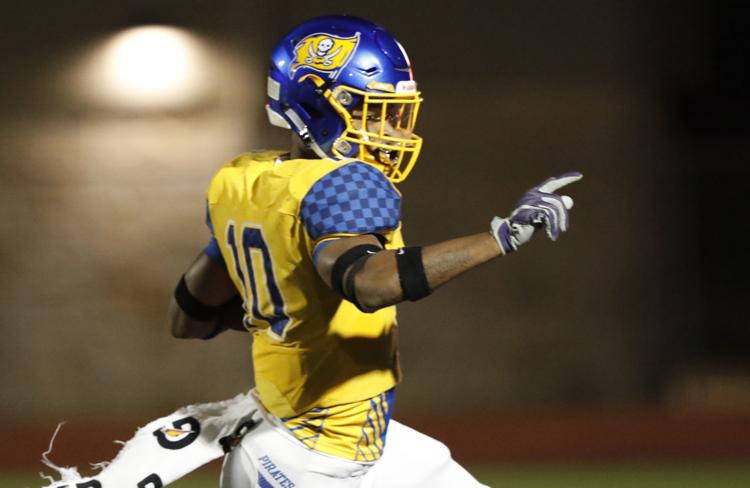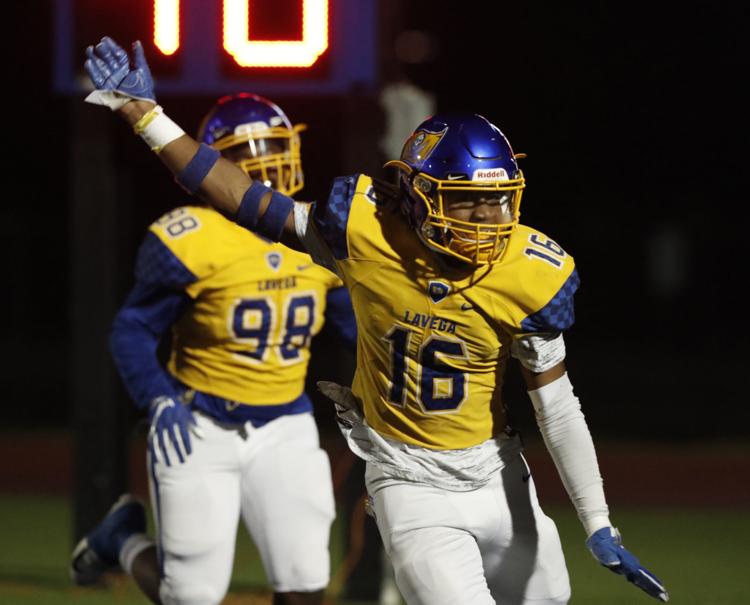 The Pirate defense wasn't quite done. De'Treveon Thompson scooped up a blocked punt and rumbled in from a few yards out, with senior safety Ara Rauls III taking another pick back for a score, this one from 27 yards out. Troy Miles and sophomore running back D'Eddrick Brawley each scored at the end of the half. When all was said and done, La Vega led 56-0 at the half.
Brawley ended the night with 113 yards and two touchdowns, with Miles adding 70 and a score.
"These guys are fun to watch and they deserve it," Hyde said. "He had a bunch of kids that played tonight that haven't gotten much time in this year. They work hard during the game and hard at practice. So, getting these guys in is a blessing to them and as a program."
The Hornets (0-10, 0-4) grabbed their first first down with just over seven minutes left in the third quarter. Gatesville amassed just 58 yards offensively.
La Vega running back Elisha Cummings missed the game due to injury. Malachi Wright, who missed last week's game against Brownwood, had 4 catches for 46 yards and a touchdown.