Too much speed, too much talent, too much rushing and way too much Jay'Veon Sunday on a Friday night as the Connally Cadets simply overwhelmed Glen Rose, 35-17, in the Cadets' home opener.
Last week, Glen Rose fell to powerhouse defending state champions Grandview and this week it didn't get any easier as the Cadets shook off an early 3-0 deficit with 35 straight points before halftime, grabbing a 35-3 midway lead and never looking back.
Connally is now 2-0 on the new season with Glen Rose falling to 0-2.
"I thought we did a really good job of executing in the first half," said Connally head coach Shane Anderson. "We wanted to come out fast and keep it going and I thought played really well with our first team. Our offensive line played well and we were able to move the ball."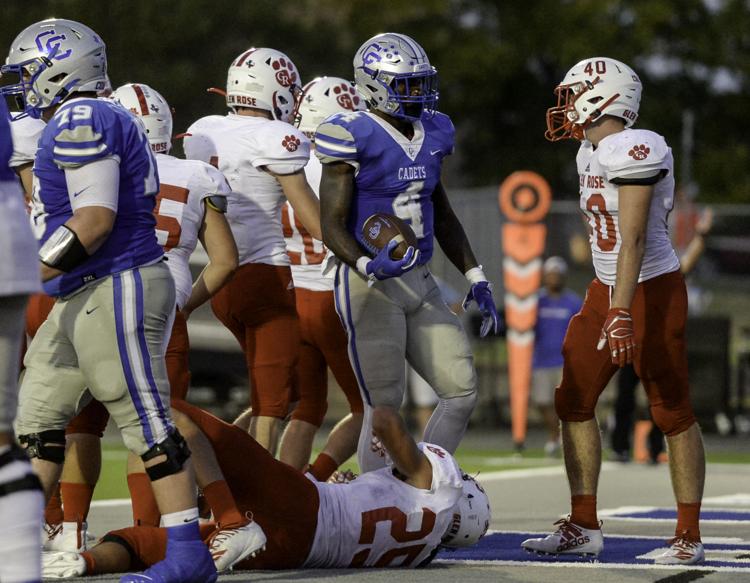 As expected, Sunday grabbed the starring role rushing for 155 yards on 12 carries including one highlight reel play where he ripped across the center of the field and sped down the left sideline 55 yards before being pushed out of bounds.
The verbal University of Washington commit wound up scoring on runs of one yards, twice, and a 30-yard scamper where he went untouched up the middle to score. He started the second half standing on the bench without his helmet and considered his rushing night over.
Glen Rose took the opening kickoff and blasted right down the field in four players seemingly catching the Connally defense off guard. The drive stalled at the five yard line with some strong Cadet defense and the Tigers' Garrett Davis booted a 20-yard field goal for an early 3-0 lead.
Connally quarterback Kavian Gaither caught the Glen Rose defense off guard on the second series. After three carries by Sunday, Gaither passed to Je'Juan Forward for a wide open 35-yard touchdown pass and an early 7-3 lead they never surrender.
"I thought KG really threw the ball well today. We needed the balance and that's what we got tonight," said Anderson.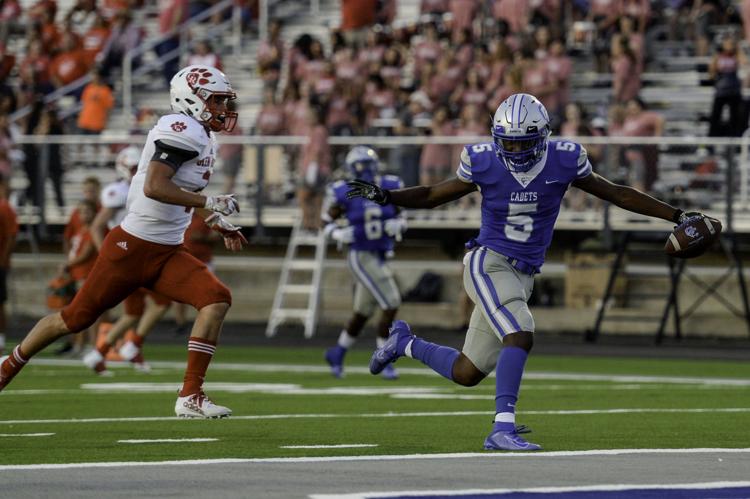 Ralph Morales was perfect on the first of five extra points and barely missing a 51-yard field goal in the fourth quarter.
Another motivation for Anderson and his team was the first home game of the season showcased the Cadets new turf field.
"I told the kids with the new turf field, I wanted everybody to have a chance to play on it and that's why we played a lot of kids tonight."
After three scores by Sunday in three straight first half possessions, Gaither and Forward hooked up again on an 8-yard touchdown just before halftime and a 32-point lead.
The Connally defense and special teams also played a big part in the win with a long interception return by Marcus Long, a kickoff return by Korie Black to open the second half for 63 yards and several explosive plays by Perrish Cox III.
Glen Rose scored on two second half touchdown as Connally rested most of its seniors in the second half and never scored.
"We've got a lot of season left, but this is a special group and we have been committed to this since January. We still have a lot to do this year including a big game against China Spring next week," Anderson said.
The Connally Cadets are lined up to fill up highlight clips this fall.