Robinson lefty Emilie Hoelscher had one of those nights in the circle that makes the team behind her very comfortable while she made the China Spring batters have to shake their heads in frustration.
Hoelscher shut out the Lady Cougars, giving up two hits and striking out nine as she led Robinson to a 10-0 victory on Tuesday night at China Spring High School's softball diamond.
China Spring got just one runner to second base and none beyond that point as the Lady Cougars couldn't solve the Robinson pitcher.
Hoelscher was at her best in the sixth and final inning of the run-rule win as she fielded a grounder and smoothly pivoted to make the throw to first for the first out, then she struck out China Spring two-hole hitter Macie Reeves looking on a full-count pitch. Robinson finished off the victory when Elisabeth Paul flew out to Rockettes rightfielder Harley Koerth.
"Emilie, she did a great job," Robinson coach Bobby Cervenka said. "A shutout is a good thing. She had a strong outing today. We've got the playoffs in our face next week, so we need to be picking it up."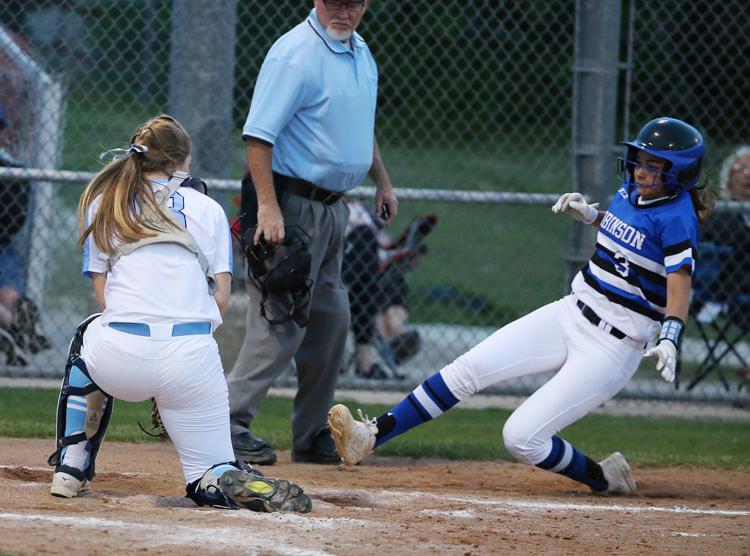 Robinson (8-1 in District 18-4A) posted a 16-1 victory over China Spring the first time around in loop play. By pulling off the run-rule sweep, the Rockets are now a game away from clinching the first-place playoff berth. Robinson hosts Gatesville on Thursday in the final game of the regular season.
China Spring (18-9, 5-4) can grab the third-place playoff berth from 18-4A by winning at La Vega on Thursday.
The Rockettes got Hoelscher all the runs she needed with a four-run rally in the top of the third inning against China Spring.
Robinson clean-up hitter Shelby Carter drilled a clutch two-out single up the middle that scored Taylor Strain and Amanda Marek.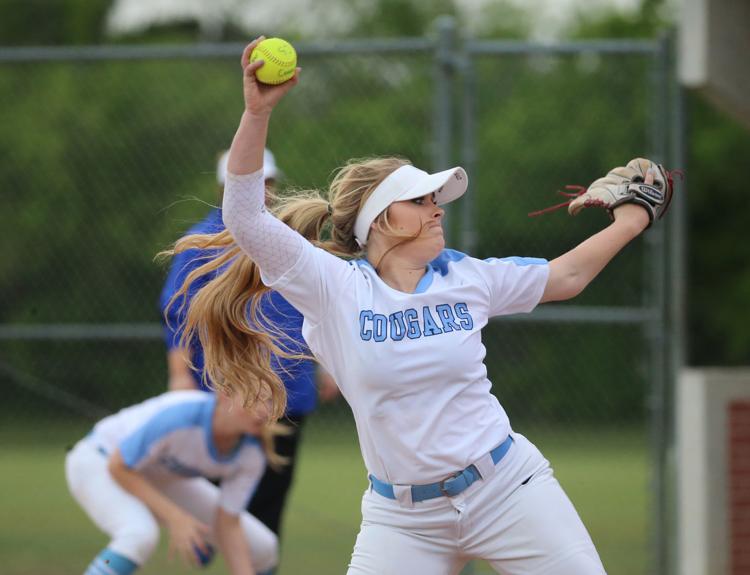 Rockettes shortstop Kindall Hernandez legged out an infield single to keep the inning going, then Tye Johnson smashed a 2-0 pitch to the wall in left-center field. China Spring threw out Johnson trying to stretch a double into a triple, but her hit scored Carter and Hernandez.
Robinson added three runs in the top of the fourth ignited by Koerth's one-out double to left. Strain followed with a double that scored Koerth and Tatum Stephens slapped a single through the right side to score Strain.
Robinson got the rest of the runs it needed to end the game early when it rallied for three more on three hits in the top of the sixth. Johnson finished off her team-leading three-RBI night by drawing a bases-loaded walk for the 10th run.