With its best offensive weapon sidelined by injury, the Cleburne Yellow Jackets took full advantage of one big play to score one more touchdown and managed to hold off University, 41-29, Friday night in a key District 5-5A Division II matchup.
Cleo Chandler, who carried it 18 times for 125 yards and a touchdown in the first half, had only four carries in the second half for the Yellow Jackets. His absence derailed the Cleburne offense, which had put up 377 yards in the first half to build a 27-15 lead over the mistake-prone Trojans.
Cleburne scored on a 58-yard shuffle pass to Chandler to open the third-quarter and led 34-15 before two University touchdowns brought the Trojans to within five at 34-29.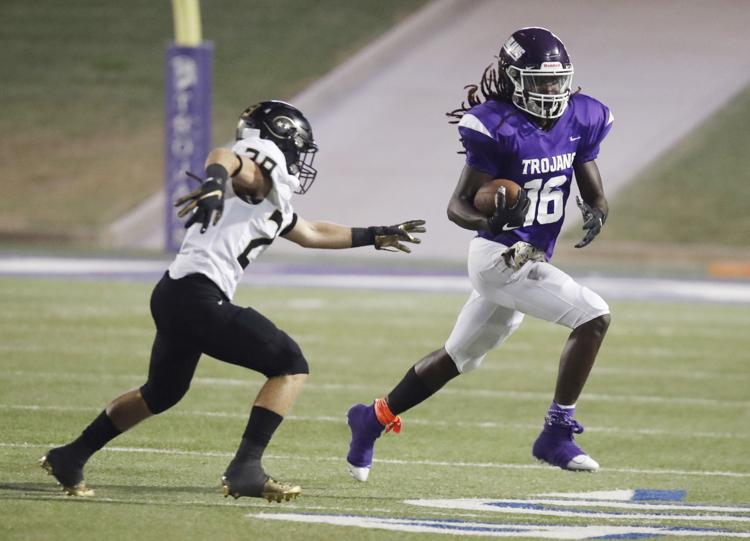 Chandler went to the bench with an unknown injury early in the third quarter, and Cleburne's offense sputtered throughout most of the second half to give the Trojans a much-needed lift.
Corey Sandolph caught a 57-yard touchdown pass from quarterback Jacob Bryant with 7:44 left in the third quarter, one of three Trojan touchdowns on fourth-down plays in the game. Moments later, Bryant connected with Mike Lambert on a 19-yard touchdown pass, on fourth and 12, to make it 34-20 with 3:44 remaining in the 3rd quarter.
The Trojans had momentum and forced two straight Cleburne punts before quarterback Gunner Hammond stepped up and launched a 57-yard bomb to Isaak Cunningham early in the fourth quarter for a 41-29 lead.
Cunningham would later pick off Bryant at the Cleburne 5 to turn away one of three fourth-quarter scoring threats by University.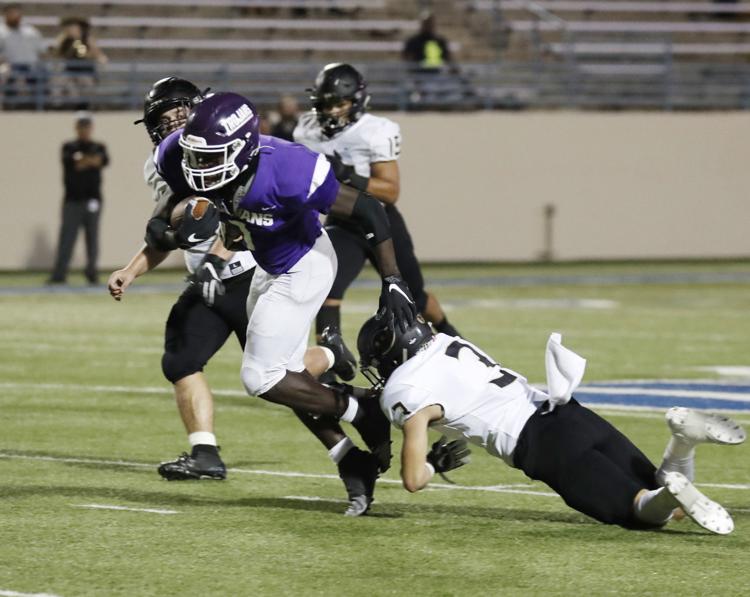 The Trojans twice drove inside the Cleburne 25 late in the fourth quarter, but turned it over on downs both times.
Bryant was picked off three times and the Trojans were flagged with multiple drive-killing penalties.
Jeremiah Stroupe finished with 194 rushing yards to lead University, which fell to 2-2 overall and 0-2 in district play. Bryant had 297 yards passing and three touchdowns. Sandolph caught two of those — for 25 and 57 yards — before leaving the game with an ankle injury late in the third quarter. Bryant was 19 of 33 passing, connecting with six different University receivers.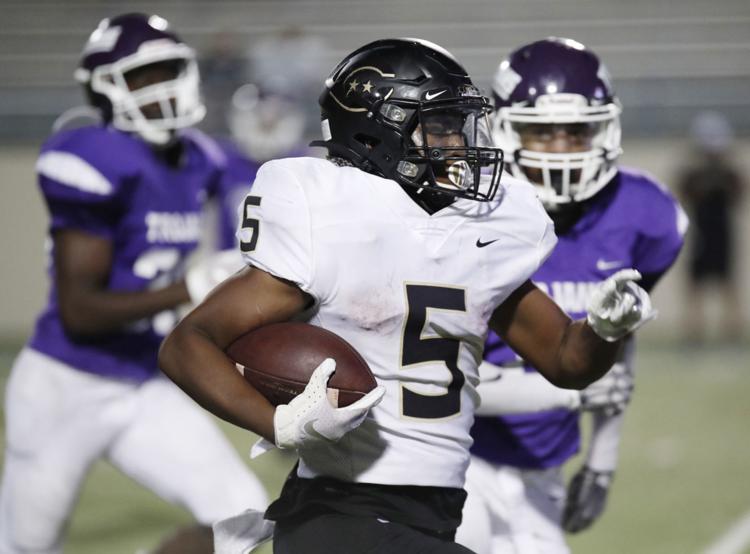 Hammond completed 15 of 19 passes for 316 yards, and three touchdowns. Two of his touchdown passes were to Chandler — both shuffle passes that went for 35 and 58 yards, respectively. Chandler spent the second half on the bench with his leg propped up. He had 128 yards rushing and 121 yards receiving.
Cleburne scored on its opening possession of the game with Hammond finding Ethen Steck open over the middle for a 62-yard touchdown. The extra point was no good, giving the Yellow Jackets a 6-0 lead.
The Trojans got on the board on the ensuing possession when Jacob Bryant connected with Sandolph on a 26-yard touchdown pass on fourth down. Chris Balderas booted the extra point to give University a 7-6 lead at the 4:22 mark of the first quarter.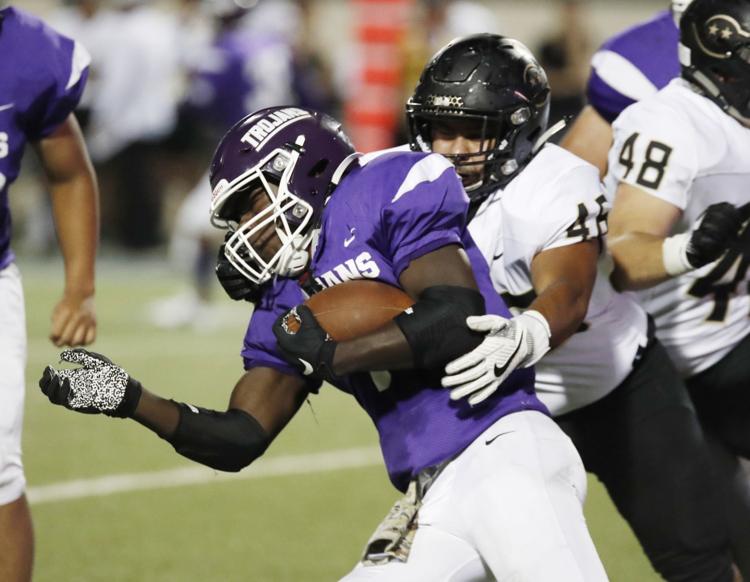 Cleburne retook the lead quickly, marching 77 yards on its next possession for a score. Hammond connected with Chandler on a shuffle pass, and it completely fooled the Trojan defense, allowing him to score from 35 yards out virtually untouched. The Yellow Jackets led 13-7, and upped it to 20-7 on a three yard run by Chandler with 8:50 left in the second quarter.
University answered when Stroupe broke a 41-yard run, added a 15-yard scamper, then scored from two yards out in the second quarter.
The Yellow Jackets answered with a one-yard sneak by Hamond at the 5:48 mark of the second quarter, capping a drive where Chandler broke off five straight runs of 10 yards or more.
The Yellow Jackets face Joshua next week while University is off. Cleburne moved to 3-0 on the season.