The Texas high school football tournament showed up on Thursday and Friday and things got a little crazy.
With all due respect to March Madness, November brought it. Central Texas games featured three fourth-place playoff seeds defeating district champions, including locals China Spring and Fairfield winning and moving on.
There was a trifecta of overtime games that saw Mexia and Clifton survive and advance, while Bruceville-Eddy's fantastic season abruptly ended.
Here's a little closer look at the drama that was and what lies ahead:
Eagles' wings clipped by Bearcats
Bruceville-Eddy played for 10 consecutive weeks in the regular season, building up a ton of momentum as the Eagles won their final eight regular season games and went undefeated in District 8-2A Division I for their first outright district title since 1980.
Then the Eagles got a bye week before the playoffs started. It seemed like good timing for a week off, but when they cranked it up again on Friday night, perhaps they weren't quite the same team.
De Leon jumped in front of Bruceville-Eddy, 20-13, at halftime. The Eagles fought back in the second half and they apparently had a chance to win the game in regulation until the Bearcat defense ran down Bruceville-Eddy star running back Nathan Quattlebaum and stopped him less than 10 yards from the end zone at the end of the fourth quarter.
I'm sure the loss is going to sting for a while for the Eagles, whose season ended with a 9-2 record. Hopefully, the Bruceville-Eddy players and coaches will soon shake it off and realize they raised the perception of the Eagles' program by what they accomplished this fall.
Chilton is back
A few years ago, the Chilton Pirates were pretty much on the level of the Mart Panthers in terms of expecting to compete for state championships each year.
So it was surprising to see Chilton struggling on its way to a 1-10 record last season.
But now the Pirates are the turnaround team of Central Texas this fall.
Chilton (7-4), the third-place playoff qualifier from 13-2A D-II, kept it going by pulling off an upset of 14-2A D-II second-place Burton, 28-21, on Thursday night. The Pirates rallied for 14 points in the fourth quarter to pull it off and now they advance to play top-ranked Falls City in the next round.
China Spring revs up playoff engine
It was a bumpy regular season for China Spring, but the Cougars came alive for the playoffs.
Similar to 2018, when China Spring went 5-5 in the regular season and then won its bi-district game, the Cougars (4-7) defeated 6-4A D-I champ Kennedale on Friday night, 50-22, and advanced to the second round.
China Spring has now gone at least two rounds deep in the playoffs for five straight years.
The Cougars will play Melissa (8-3) at 7 p.m. on Thursday in Waxahachie.
Mexia edges Bullard in OT
The Mexia Blackcats celebrated a thrilling overtime win in their bi-district game against Bullard on Friday night in Cedar Hill.
Mexia's Drevaun Cooper made seven Bullard defenders miss as he ran 14 yards for an overtime touchdown. Blackcats kicker Gustavo Martinez added the all-important extra point, putting Mexia in front, 35-28.
After Bullard scored a touchdown on its overtime possession, the Panthers opted to try to win the game with a two-point conversion. Video on Twitter shows the Bullard QB coming up the middle on a quarterback draw. He got inside the 1-yard line before Blackcat defenders Cooper, Jaden Proctor and Konor McNeil met him and kept him out of the end zone, preserving a 35-34 victory.
Mexia (7-3) made an impressive comeback just to force overtime. Bullard led 28-14 in the second half. But the Blackcats tied the game with a Jarrel Wiley 36-yard touchdown run and Jordan Hullum's 22-yard touchdown pass to Trey Holdman.
The Hullum to Holdman connection came with six minutes left in the fourth quarter. The Mexia defense got a stop, helping send it to extra football where the Blackcats prevailed.
With that, Mexia moves on to the second round to play Sunnyvale at 7:30 p.m. on Friday in Athens.
Mexia's win plus Connally's 42-21 thumping of Canton, Fairfield's 37-21 victory over Wills Point and Salado's 57-16 crushing of Rusk gave 8-4A D-II a sweep of 7-4A D-II.
Can 8-4A D-II keep it going? Will China Spring continue to extend its season? Can La Vega, Mart and Midway follow their programs' traditions of long playoff runs?
These questions and more answered in round two. Stay tuned.
---
All the teams who advanced
Midway (8-3) vs. McKinney (7-4), 7:30 p.m. Friday at Newsom Stadium, Mansfield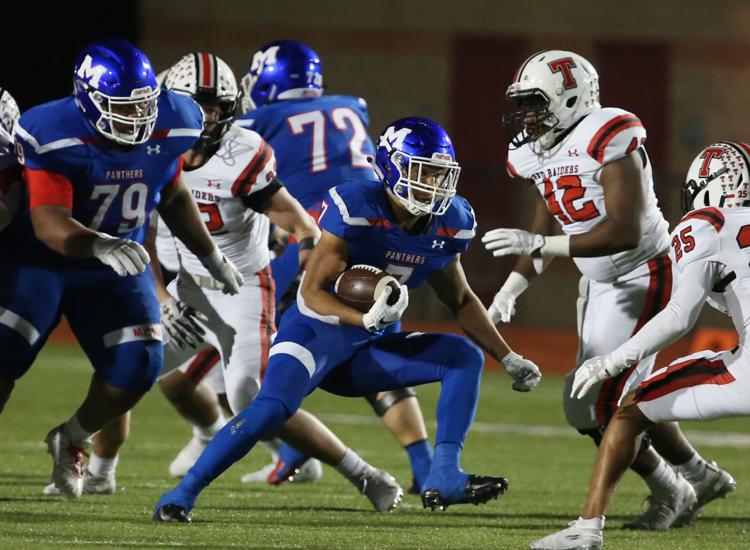 La Vega (10-1) vs. Celina (7-4), 7:30 p.m. Friday at Saginaw Chisholm Trail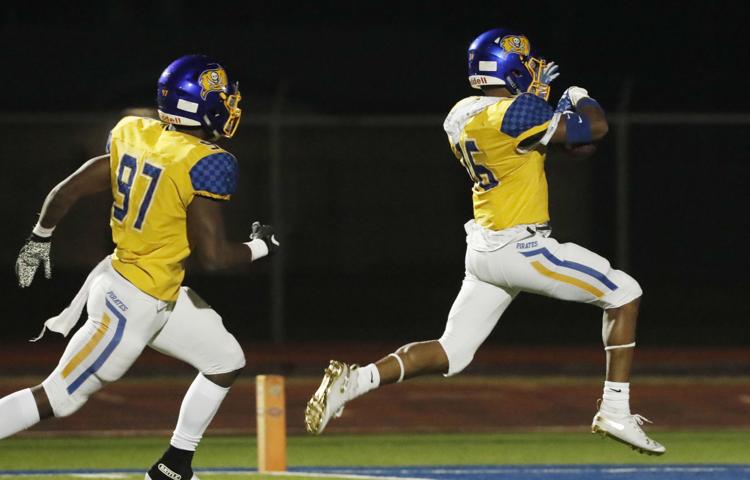 China Spring (4-7) vs. Melissa (8-3), 7:30 p.m. Thursday at Waxahachie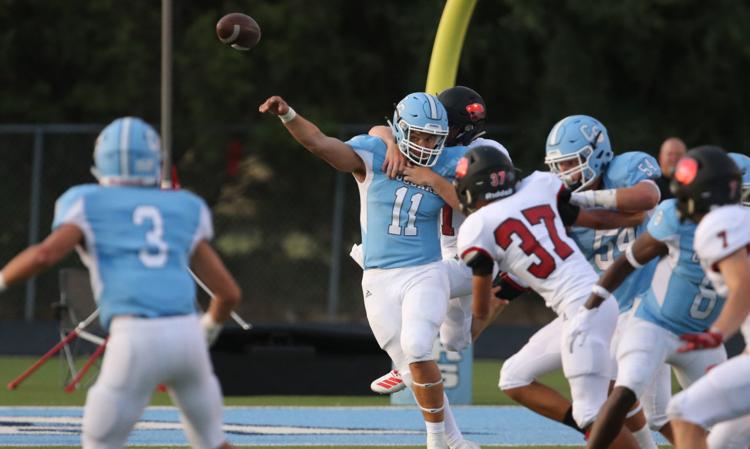 Connally (11-0) vs. Longview Spring Hill (6-5), 7 p.m. Friday at Midlothian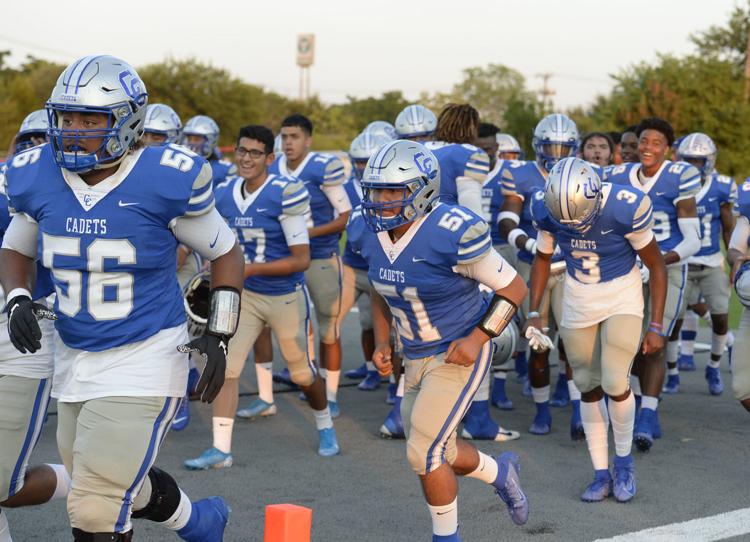 Mexia (7-3) vs. Sunnyvale (11-0), 7:30 p.m. Friday at Athens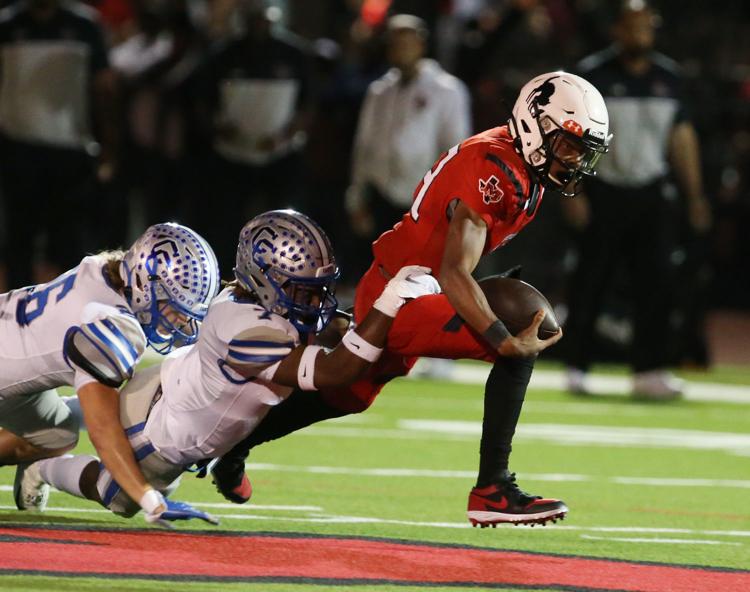 Fairfield (7-4) vs. Gilmer (8-3), 7:30 p.m. Friday at Memorial Stadium, Mesquite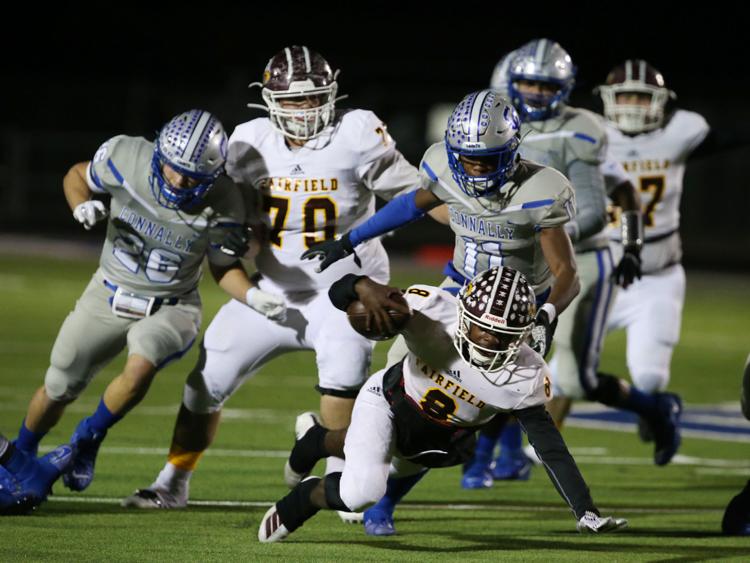 Whitney (10-1) vs. Franklin (7-3), 7:30 p.m. Friday at Belton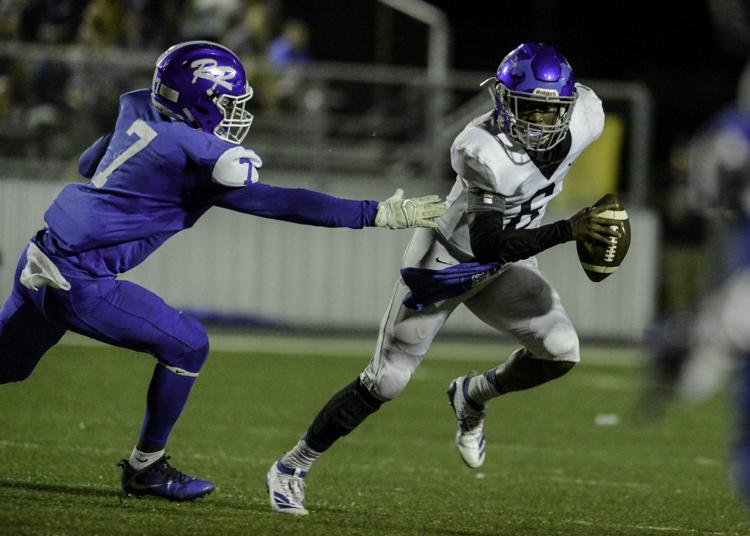 Troy (10-1) vs. Crockett (9-2), 7:30 p.m. Friday at College Station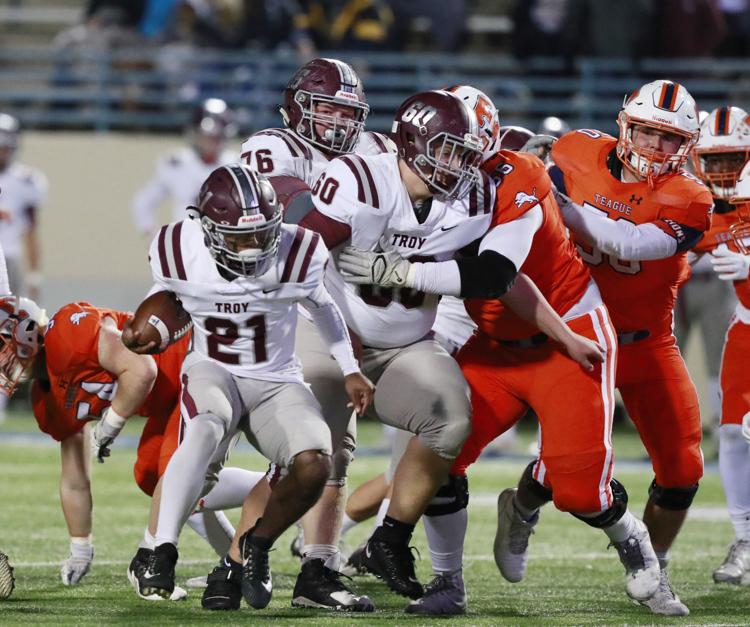 Cameron Yoe (10-1) vs. Diboll (11-0), 7:30 p.m. Friday at Magnolia West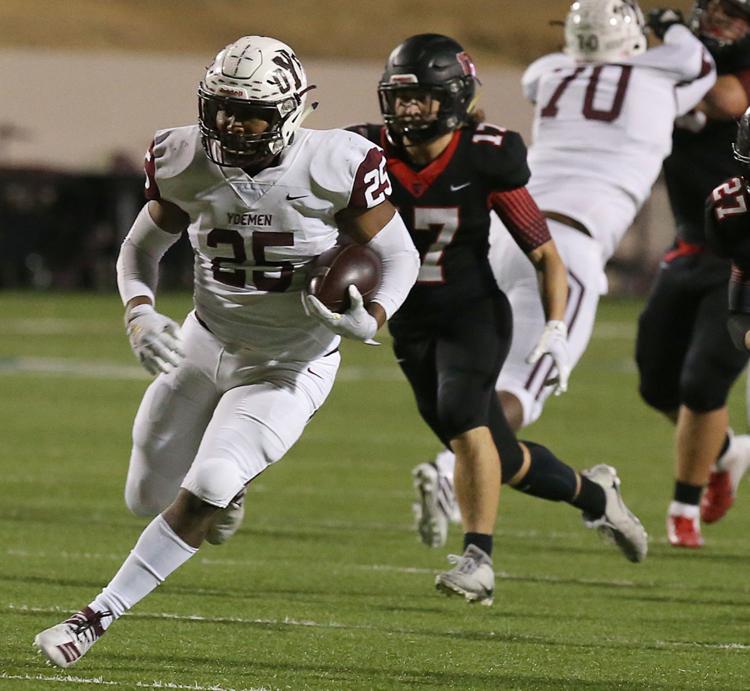 Clifton (8-3) vs. Gunter (10-1), 7:30 p.m. Friday at Waxahachie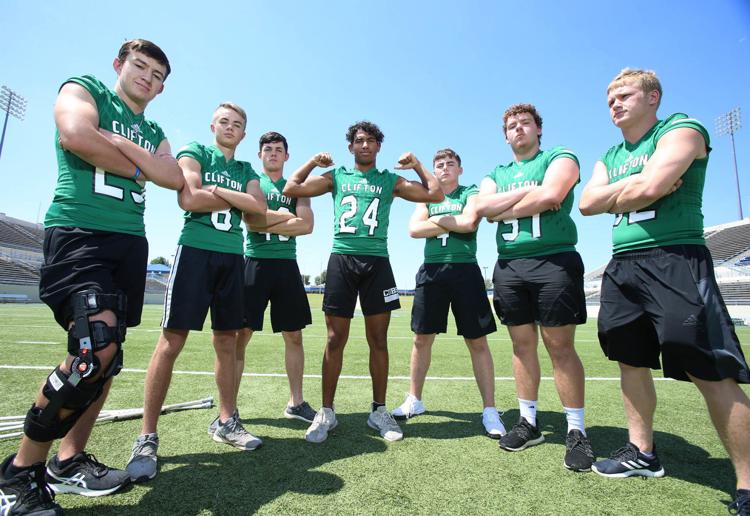 Crawford (8-3) vs. Honey Grove (10-1), 8 p.m. Friday at Forney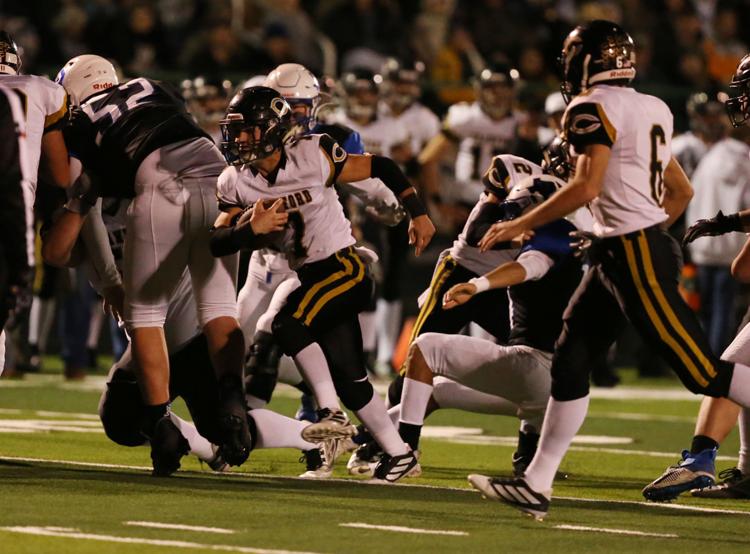 Mart (8-3) vs. Detroit (7-4), 7 p.m. Friday at Hanby Stadium, Mesquite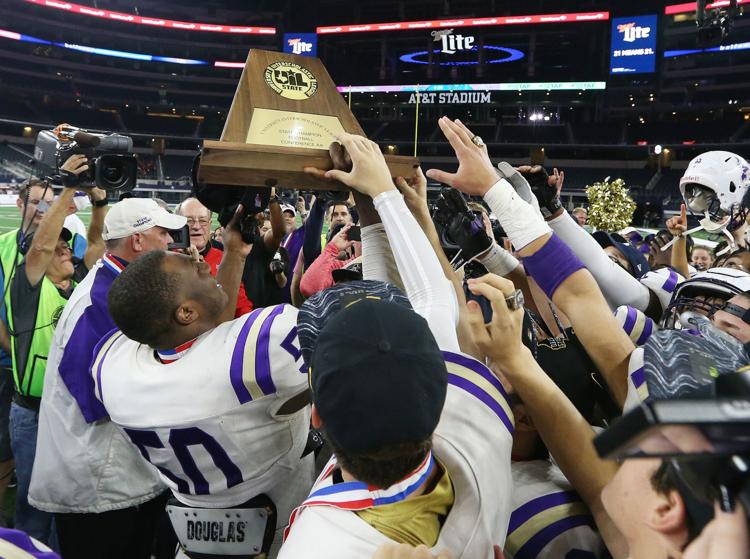 Dawson (9-2) vs. Mount Enterprise (9-1), 7 p.m. Thursday at Palestine Westwood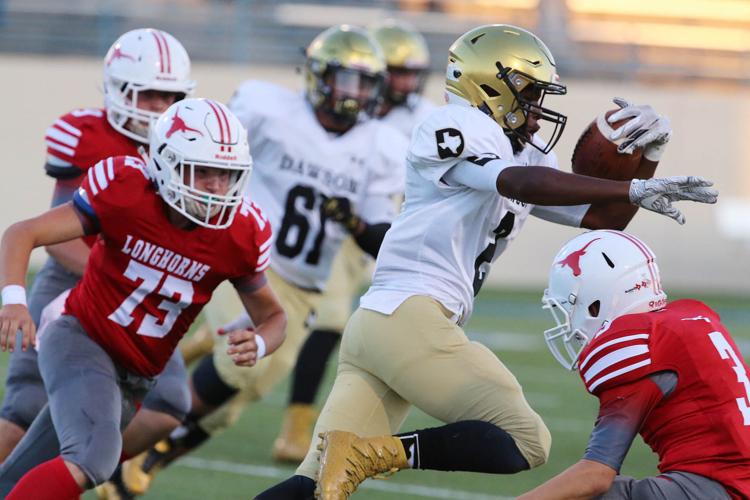 Bremond (10-1) vs. Agua Dulce (10-1), 7 p.m. Friday at Yoakum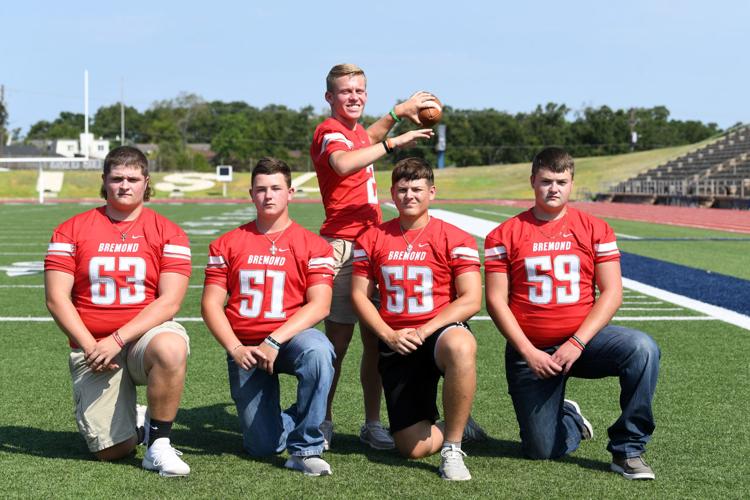 Chilton (7-4) vs. Falls City (10-1), 7 p.m. Friday at Buda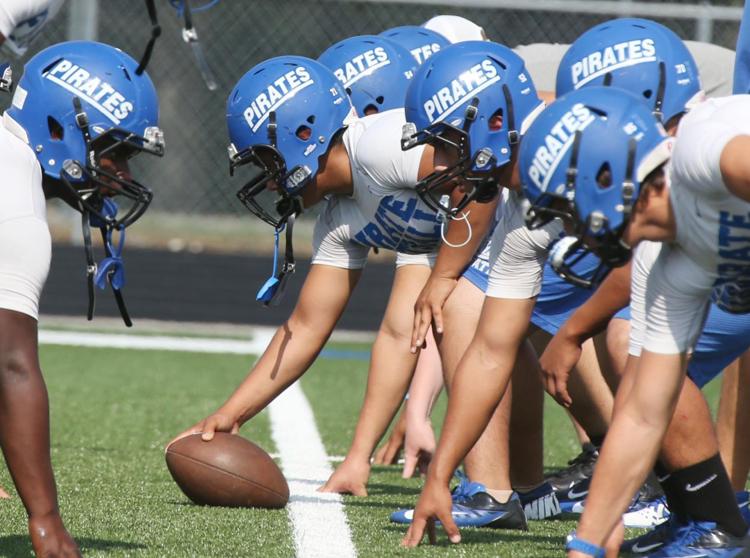 Six-man: Jonesboro, Blum, Cranfills Gap, Bynum, Vanguard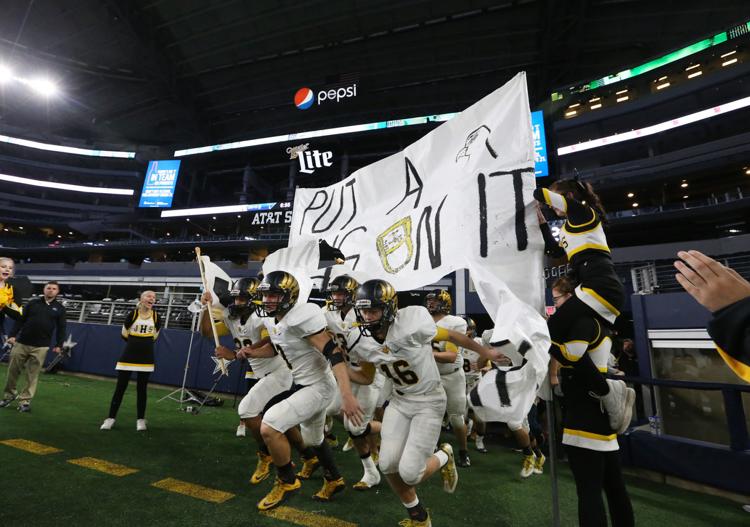 Two more Central Texas football teams added state championship trophies to their cases this year — one with a third title in a row and one for…