LORENA — The start of the UIL volleyball playoffs still sits four weeks away. Yet the teams from Robinson and Lorena provided fans with a special sneak preview on Tuesday night.
With their junior hitter Kaegan Walker spanking the Spalding on her way to a match-best 23 kills, the Rockettes survived an epic, postseason-like scuffle with their rival and 19th-ranked Lorena, 25-22, 25-22, 15-25, 25-22, before an enthusiastic bipartisan crowd at the Lorena Gym.
With the win, Robinson (23-12 overall, 6-1 in district) ascends into a first-place tie with the Lady Leopards (22-12, 6-1) atop the District 17-4A standings. The Rockettes also exacted a measure of payback, considering Lorena took the first meeting between the squads in similar fashion almost a month ago — in four sets, on Robinson's home court.
But the most lasting ripple effect of Tuesday's match may be the way each team pushed the other, considering that's the way it usually unfolds in the postseason.
"Absolutely, that's what I told them," Robinson coach Kelsi Reynolds said. "It's going to be a great playoff atmosphere, it's a Tuesday night, there's going to be a big crowd. So it's getting us ready for the long run."
Officially, the match pitted Robinson High School versus Lorena High School. But one would be forgiven for wondering if the opponents were actually called Robinson Mining School and the Lorena Excavation Academy, considering the elite-level digging that unfolded.
Rally scoring? Naturally, so long as you settle in for some long rallies.
"We're a small team, up on the front row, so our defense, they really keep us in a lot of games we shouldn't be in," Reynolds said. "They're able to read the other hitters really well, and they do a great job of moving and talking and hustling and getting balls up for us."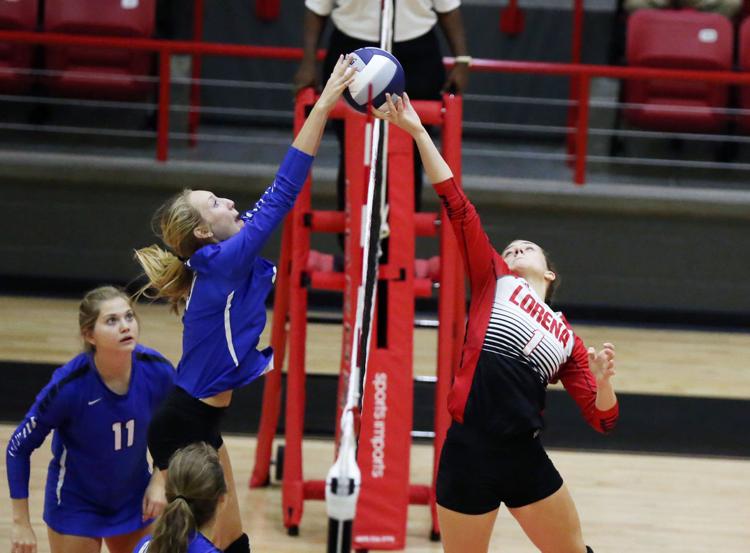 It was a tenacious tangle from the outset. Neither team led by more than two points in the opening set until late in the action when the Rockets surged in front 20-16 after an errant Lorena pass into the net and a powerful punch from Kamryn Plemons (12 kills, five digs).
Lorena fought back to within 24-22 following a rally in which Robinson couldn't return in the requisite three hits. But the Rockettes responded when Walker rose up for a kill to clinch the set for the road team.
Lorena coach Kari Sowders, whose team won 38 matches and reached the regional tournament last year, said she's come to expect such lively battles with Robinson.
"Every time. They're going to play their best game," Sowders said. "They're a good team, always a good team. Tonight they played lights-out. I thought their outside hitters were great, defensively they didn't let the ball hit the floor, so I thought they did a great job over there tonight."
Lorena put itself in solid shape to square the match at a set apiece in the second frame. The Lady Leopards bounced out to a 16-11 lead after Mallory Ross deposited consecutive aces into the same hole on the left side of the court. Yet Robinson found its rhythm behind the line-hugging hitting of Walker, and rallied to take the lead by claiming 10 of the next 11 points. The Rockettes rode that momentum to a 2-0 set advantage.
Even still, Lorena refused to go down quietly. The Lady Leopards stepped up their service game in the third set — Katie Burnside ripped three aces in the set alone — and seized a 25-15 win. But the Lady Leopards couldn't extend the action to a winner-take-all fifth frame.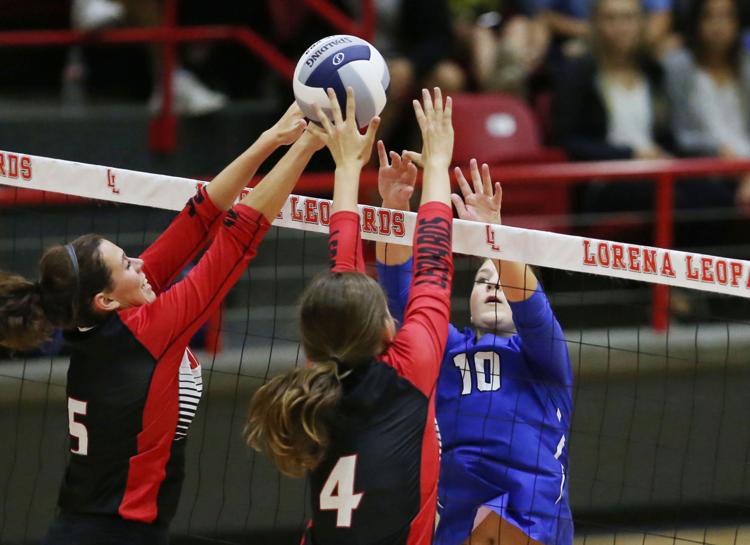 Robinson held a slim 18-17 lead late in the fourth set, then padded its cushion when Lorena failed to connect on several passes. Walker ultimately tied a bow onto the Rockette win when she tagged the decisive point through an attempted block by Lorena.
As it turned out, Walker delivered the set-clinching kill at the end of all three of Robinson's winning frames.
"She's been that for us all year long, really wherever she is on the court," Reynolds said of Walker. "She's a great defensive player as well. Really, wherever she is we can give it to her, she's our go-to (player). And she has some heat behind it."
Indeed, Walker not only led all players in kills, she also scooped up a team-best 22 digs. Robinson libero Taylor Strain lunged her way to 21 digs, and Morgan Helpert added nine.
Maggie Tucker picked up 10 kills for Robinson, while Kim McNew dished out 41 assists to go with four kills and six digs.
Lorena's Sowders praised the play of her libero Mackenzie Smith, who topped all players with 28 digs. "Tonight was a great game for her," Sowders said, noting that Smith had to scramble for some difficult diving saves when Lorena's blockers weren't quite in the right place.
Ross led the Lady Leopards at the net with 15 kills, and McKenzie Tuyo added 13, including a couple where the multisport athlete altered her flight in midair to adjust to the trajectory of the pass.
Lynda Farmer had seven kills, and Kynlee Bartosh set up the attackers on her way to 41 assists.
The teams will venture their separate ways now, with Robinson hosting Gatesville on Friday and Lorena traveling to La Vega. If they meet again, it would come in a district tiebreaker duel after the regular season or, quite possibly, down the road in the postseason.
Lord knows, they should be well-prepared.
"I'm telling you, we're blessed to have a good district, because coming out of the district that we have we're prepared for the first and second and third rounds," Sowders said. "Typically you see our fourth-place teams go pretty deep. It's tough, because next game is going to be just as tough as the last but I think that's why we love playing in this district."