Allye Beth Deaton possesses enough natural athletic ability that she could have excelled at whatever sport she chose. She's got kind of adaptability.
Back in elementary school, Deaton played on a Midway team that reached the Little League Softball World Series. She also showed unlimited promise as a jumper in track and field, in which she competed until her freshman year of high school.
Ultimately, volleyball became her refuge, like that Wilson ball that Tom Hanks' character befriends in the movie Cast Away.
"Allye could have done whatever sport she wanted, she's that good," Midway coach Ryan Porter said. "I'm definitely glad she chose volleyball."
The only people who aren't happy about it are the players who had to line up across the net from Deaton. Her wicked spikes provided the finishing touches to many a volley for a Midway team that spent a good chunk of the season on top of the USA Today's national poll, a first for a Central Texas team. Deaton's all-around spectacular play made her the Super Centex Player of the Year for a second straight year, as she joins former China Spring and Texas Tech standout Karlyn Meyers (2006-07) as the only two-time winners of the award in its 23-year history.
"I really try to work hard and do my best every time I step on the court so it's awesome to get recognized for that," Deaton said. "I know everyone works hard, but it's really cool to know all the hard work is paying off."
Deaton said she enjoyed playing multiple sports growing up, but once she started playing volleyball at the Woodway Family Center, with her older sister as her coach, she knew she had found her niche.
"From then on, I quit playing softball so I could play club volleyball," she said. "I just loved it, and have ever since."
While the high-flying Deaton is a fierce finisher at the net, she actually helped the Pantherettes in a variety of ways on the court. She often started a volley and finished it moments later, tallying 558 digs to go with a team-high 456 kills.
"Allye could go be a libero, play serve-receive, for college program in the country right now," Porter said. "She could be a setter for a majority of college teams, or she could be an outside hitter or a middle (blocker). She's just a very well-rounded, dynamic player."
Crouching low to the floor and scooping up a sharp serve with a well-placed pass to the setter isn't he most glamorous job on the volleyball court. But Deaton dug it.
"I really like all (parts of the game) but probably defense, because it's so fast paced and that's what starts the play," she said. "Service obviously starts it, but once the ball comes back over if you can't dig it up then there's no way you can set it or hit it back over. So defense, because it's so fast-paced and exhilarating the whole time."
With a supremely talented roster that included five senior Division I signees and another junior D-I commit, Midway ran off 42 wins, including 31 straight at one juncture. That No. 1 national ranking was a little mind-blowing too, if for no other reason than it got mentioned on the morning announcements at school, Deaton said.
"Volleyball has never been the super-important sport at our school, so it helped get people excited," she said.
Unfortunately for Midway, it played in the most competitive Class 6A region in the state and lost to Lewisville Hebron in the second round of the playoffs. Hebron later won its second straight state title.
Deaton will take her talents to TCU next year, as she chose the Horned Frogs over offers from the likes of Texas Tech, Rice and SMU. But Midway will always be home to her, and the 2016 will forever remain special, even if it didn't end exactly the way the seniors had planned.
"It was just an awesome season for everyone," Deaton said. "Everyone played great except for that one game, where we all crumbled at the same time. But I think we really stuck together throughout the season, and there was no drama, which helped team chemistry a lot. I'm just really proud of everyone, on and off the court."
The other local player who earned strong consideration for the Super Centex Player of the Year honor was Lorena's Maddie Miller. The senior libero served as the backbone for a firm Leopard defense that helped the team reach the regional tournament, and her 1,200 digs on the season are more than any player in MaxPreps' national stat leaders.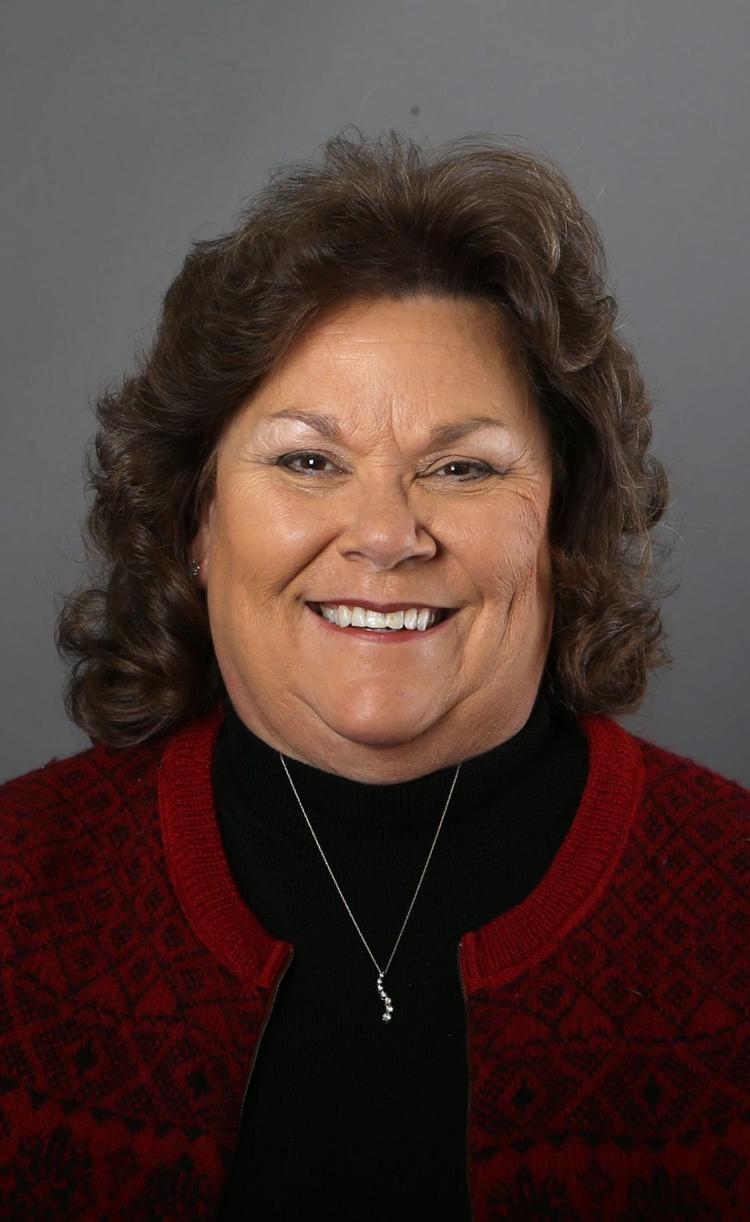 Coach of the Year: Sandy Dickerson, West
Just call the West Lady Trojans the Rally Girls. No team in Central Texas fought from behind any better.
That gritty determination was best reflected in their veteran coach Sandy Dickerson, who won the Trib's Super Centex Coach of the Year honor for the second time in her career. Dickerson said she never sensed an ounce of quit in her team, even after a thorny 0-6 start to the regular season.
"That's not a good way to start," she said, chuckling. "Right off the bat we had to face adversity. We were playing in some extremely tough tournaments. But I think it made us into tougher competitors."
West demonstrated that toughness throughout the district season, during a 14-0 run, and into the playoffs. The Lady Trojans never dominated a playoff match, yet managed to pull out three straight five-set victories to reach the regional tournament.
"I think it all goes back to the trust they had in each other," Dickerson said. "They knew it wasn't just one person who won a game, it took everyone."
On the night that West defeated Grandview in the area playoff round, Dickerson received word that her mother had died. Her players and assistant coaches gave her great comfort through that difficult time.
"Things like that brought us together," Dickerson said. "They knew I couldn't always be at school. My assistant coaches were a major strength for me. They kept me on my toes."
The day after her mother's funeral, Dickerson returned to coach West to an epic, five-set regional quarterfinal win over Franklin. The match featured a bevy of lengthy rallies, including the final point of the game, but the Lady Trojans pulled it out.
"It was unbelievable," Dickerson said. "Both teams laid it all on the line, and you couldn't ask for more from either one. I just think our girls were really jelling, and they felt like nobody could beat them that night."
Dickerson bested some successful coaches for the Trib's top honor, including Blum's Lauren MacPherson, Bosqueville's Shawn Simpson, Crawford's Jeff Coker, Live Oak's Natalie Friesen, Lorena's Kari Sowders and Midway's Ryan Porter.
Newcomer of the Year: Callie Williams, Midway
Looking back, Callie Williams admits to being nervous about her move to Midway.
It's a natural reaction, being the new kid at an unfamiliar school. Yet somehow Williams managed to perfectly complete the Pantherettes, like the final piece of a jigsaw puzzle.
"Not many players could transfer to Midway and click like Callie did, not with as good a group as we had," Midway coach Ryan Porter said. "She put another D-I kid on the bench. But not too many kids play at Callie's level."
Williams' savvy decisions at setter raised Midway's play to a scoreboard-bumping level. The move-in from Dallas Bishop Lynch recorded 1,340 assists, ranking second in assists per set in the country, and also picked up 129 kills, 40 aces and 268 digs. She was named a first-team Under Armour All-American, and now has won the Super Centex Newcomer of the Year honor to boot.
"The team made it so easy for me to just come in," Williams said. "I was so nervous at first to come in, be new as a senior. Kind of territorial. Some of the other seniors may not want me. I was really nervous, but they had open arms. They were so welcoming and made it so easy. It was like automatic best friends whenever I got here."
It didn't hurt that Williams speaks the language of volleyball fluently. Her father Jason is an assistant coach at Baylor, while her mother Cori is a former Baylor All-American who now coaches volleyball at Midway Middle School.
"Her volleyball IQ is off the charts," Porter said. "The dinners at their house are a lot different than the dinners at ours."
Midway hitter Allye Beth Deaton said that Williams — who will play her college ball at Tennessee — made the game easier for the team's attackers, because even if the first pass to the setter was off-target, Williams could recover and come up with a great set.
Porter echoed that analysis.
"Her sets were right on the money," he said. "Her bad games were better than a lot of players' good ones. She was pretty incredible."
Other newcomers to Central Texas varsity volleyball who turned in splendid seasons were a trio of freshmen standouts — Bosqueville's Lainie Simpson, Crawford's Anne Williams and Robinson's Taylor Strain.
---
2016 SUPER CENTEX VOLLEYBALL TEAM
Player of the Year: Allye Beth Deaton, Sr, Midway
Newcomer of the Year: Callie Williams, Sr, Midway
Coach of the Year: Sandy Dickerson, West
First Team
Pos
Player
Cl
Ht
School
Notable
S
Haley Vaughn
Jr
5-6
Crawford
1,266 assists
S
Ashlyn Sorrells
Sr
5-7
Lorena
1,165 assists
S
Callie Williams
Sr
5-9
Midway
1,340 assists
OH
Allye Beth Deaton
Sr
6-1
Midway
456 kills
OH
Samantha Sanders
Sr
6-2
Midway
439 kills
OH
Kortlyn Henderson
Sr
6-0
University
455 kills
OH
Kearstyn Woodard
Sr
5-11
West
67 aces
MB
Morgan Claxton
Jr
5-10
Crawford
387 kills
MB
Gentrye Munden
Jr
5-10
Blum
353 kills
MB
Avery Rhodes
Sr
6-2
Midway
137 blocks
MB
Alexis Parrish
Sr
6-1
University
107 blocks
MB
Kendee Hilliard
So
6-0
Vanguard
124 blocks
L
Maddie Miller
Sr
5-3
Lorena
1,200 digs
Second Team
S
Madison Carpenter
Sr
5-5
Gatesville
27 assists/game
S
Claire Partain
Sr
5-8
Fairfield
23 assists/game
S
Angel Martinez
Jr
5-3
Troy
1,157 assists
S/OH
McKenna Walker
Sr
5-8
Robinson
6 assists/set
OH
Anne Williams
Fr
5-9
Crawford
375 digs
OH
Bailey Keith
Jr
6-2
Live Oak
466 kills
OH
Jenna Thompson
Sr
5-7
Lorena
555 digs
MB
Jaylah Good
So
6-0
Moody
201 kills
MB
Katt Jones
Sr
6-0
Bosqueville
75 aces
MB
Mia Pokluda
Jr
5-9
West
209 kills
L
Corie Tunnell
Sr
5-4
Gatesville
11.3 digs/game
L
Cassie Pavlas
Sr
5-6
West
459 digs
L
Taylor Gilchrist
Sr
5-4
Whitney
464 digs
Honorable Mention
Kylie Johnson, Abbott; Hannah Shields and Hope Thomas, Blum; Lainie Simpson, Riley Bray, Jesse Ramirez and Kendall Simpson, Bosqueville; Madison Beesley, Bruceville-Eddy; Darby Wright, Morgan Harper, Camryn Bevins and Raelynn Faulkner, China Spring; Baylee Griffith, Crawford; Aaryn Scires and Cali Gawryszewski, Fairfield; Kate Lovejoy, Gatesville; Trinity Haile, Kirsten Niemann and Abbie Housden, Hamilton; Damya Riggs, Hillsboro; Madison Karr and Lilly Worbington, Kopperl; Rebekah Curry, Natalia Stringer and Corinne McCaw, Live Oak; Bailey Allison, Lorena; Miranda Youmans, Midway; Taliyah Stewart and Kali Chatham, Moody; Taylor Strain and Mallory McNew, Robinson; Alexandra Minor, Rosebud-Lott; Rachel Avery and Catherine Holley, Vanguard; Jer'Mya Lee, Waco High; Mary Kate Janek, West; Mason Richters, Jasmine Heard, Skyelar Robinson and Reanna Miller, Whitney
First-team profiles
13-2A MVP fed hitters for 1,266 assists for district champ Lady Pirates.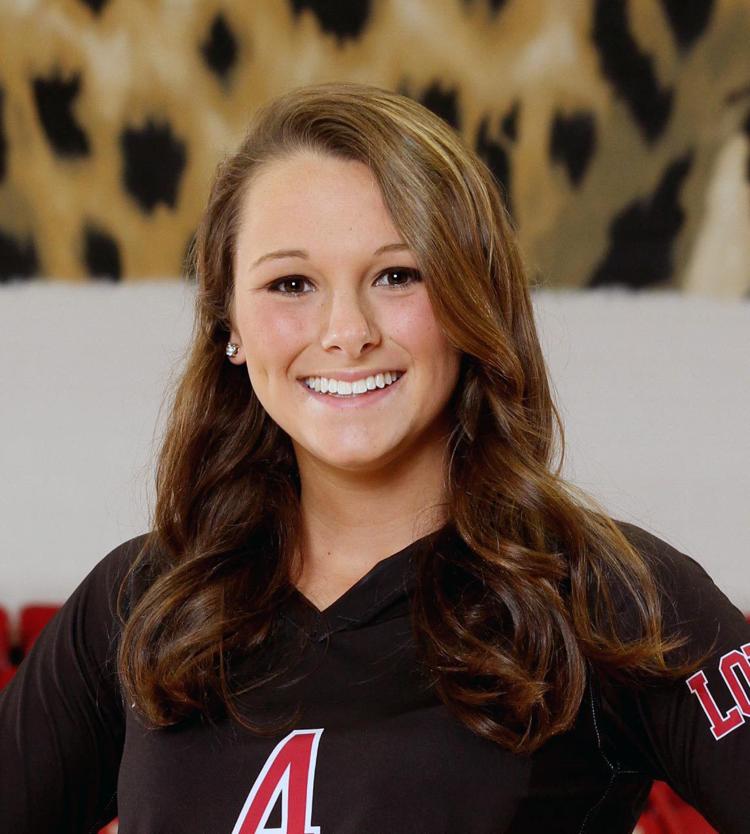 Team co-captain ably led offense at setter, with 1,165 assists.
8-6A MVP, TCU signee exhibited versatile talents at both net, back row.
Hard-hitting A&M signee ripped 439 kills, with a .362 hitting percentage, 48 aces.
Marquette signee set several school records, including 455 kills.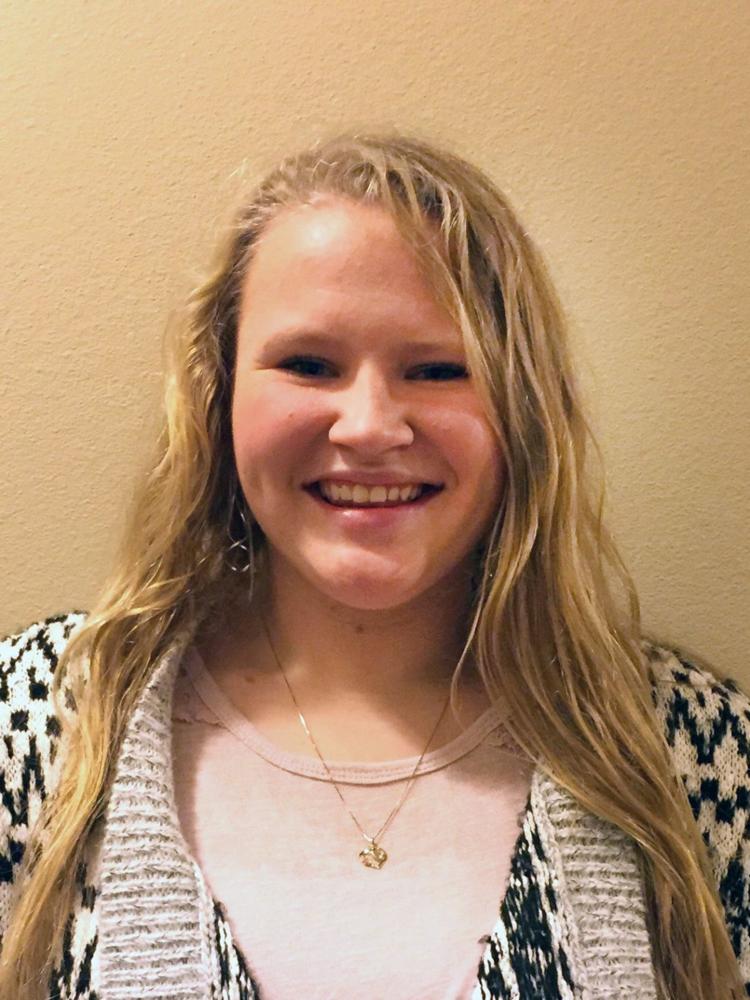 19-3A MVP fueled team's run to regionals with 256 kills, plus 67 aces.
Offensive MVP of 13-2A was a force at net, whether hitting or denying.
Athletic high flier whacked 353 kills for region finalist Bobcats.
Iowa State signee led Centex area with 137 blocks, including 116 solos.
Two-way force at net blasted 242 kills, will take talents to Georgia State.
Rising star dominated matches, with single-game highs of 30 kills, 28 digs.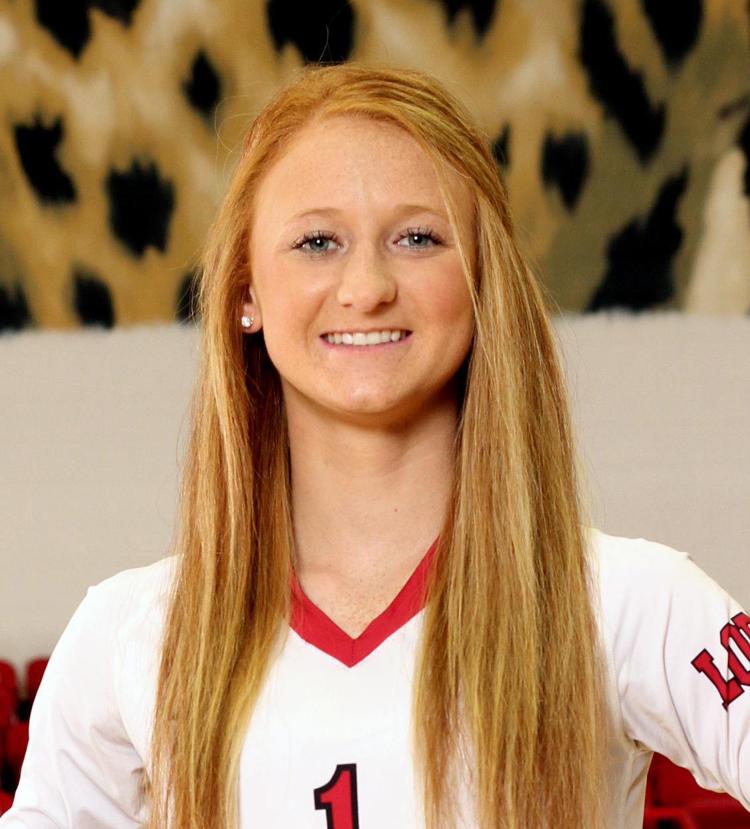 Area's top defender ranked atop national leaders with 1,200 digs.
Transfer racked up area-high 1,340 assists, will play for Lady Vols.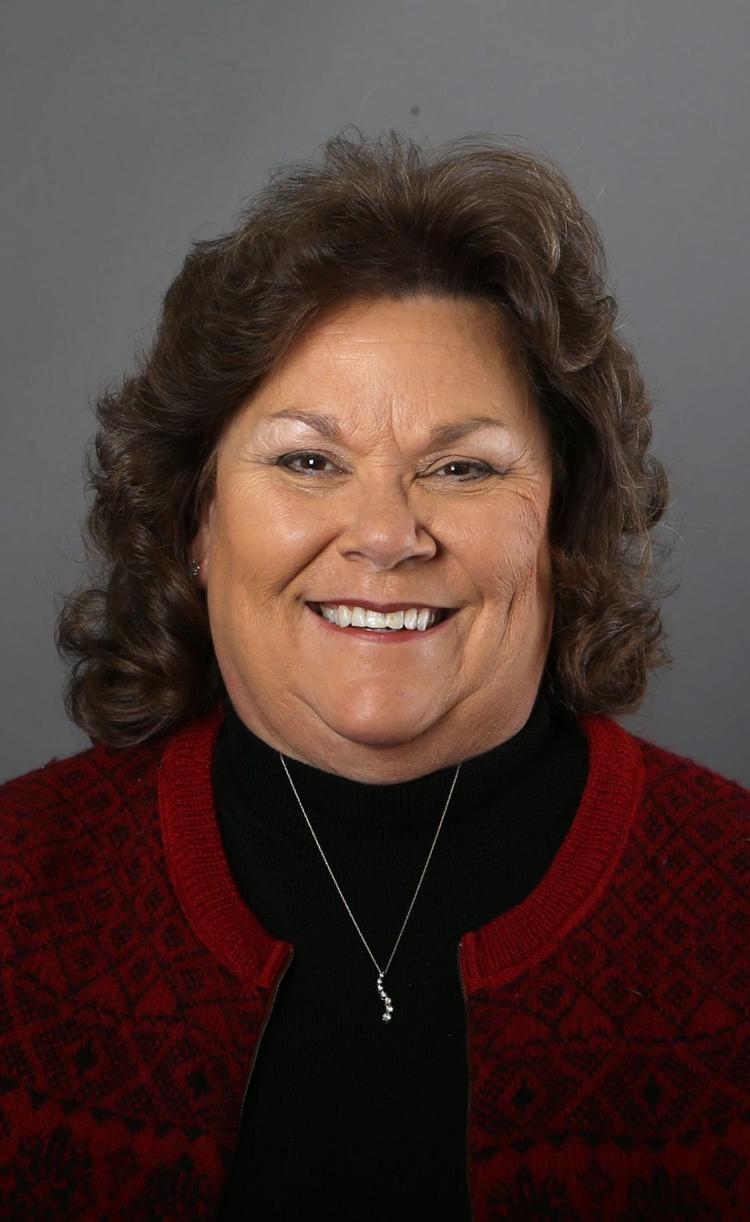 Two-time winner took Lady Trojans to regionals with 5-set magic.