The La Vega boys' track team lives by a concise, eight-word philosophy that they believe can carry them to a state championship.
"Run fast. Turn left. All gas. Turn up," the Pirates practically chanted this week when they gathered for a team picture.
Of course, it takes more than a good slogan to win a team title on the track, and pretty much anybody could adopt those eight words. But La Vega has something else that not just anybody can boast. The Pirates will send all three of their relay teams to the UIL Track and Field State Meet this weekend at Mike A. Myers Stadium in Austin.
La Vega, which runs on Saturday, owns the fastest regional time in the 4x400-meter relay and the second-fastest regional times in the 4x100 and 4x200. By winning all three races at the Class 4A Region III meet in Huntsville two weeks ago, the Pirates kept alive a run of team titles.
"We want the whole meet," La Vega senior Quintaveon Mason said. "We won regionals, we won area, we won district. We want the whole thing. It's going to come down to us staying together as a team and us getting our handoffs off at the right spot."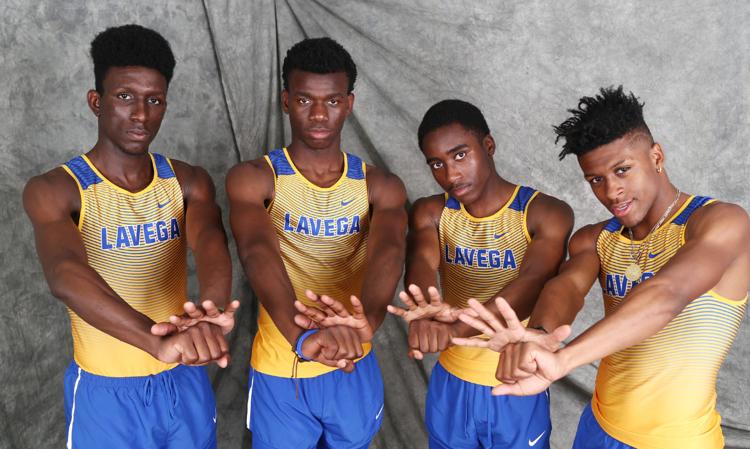 Mason is a member of all three relay teams. He's joined on the 4x400 by Deoveyea Jackson, Jeffrey Nickerson and Sol'Dreveon Degrate. Pirates Demarrquese Hayes, Terance Hogan, Mason and Jesse Majors-Sterling make up the 4x100 group and Degrate subs in for Hayes in the 4x200.
La Vega also has a trio of non-relay state qualifiers as Timothy Carr will run the 300 hurdles, Daylon Williams will compete in the triple jump and Hogan also made it to state in the long jump.
But for the Pirates to lift the 4A trophy, it's going to have to be a team effort.
"We don't have a dominant sprinter like some of the schools do," La Vega track coach Chris Ward said. "We're pretty balanced all the way around. That's kind of how we generate points is relays, relays, relays."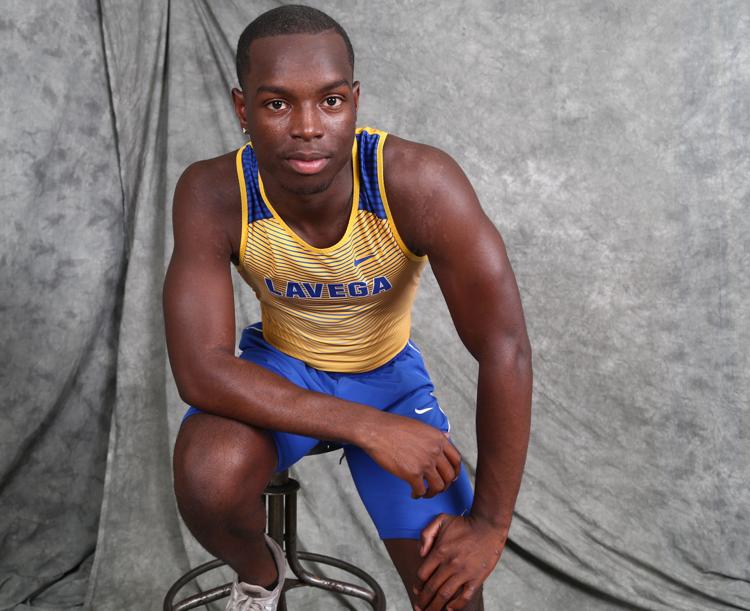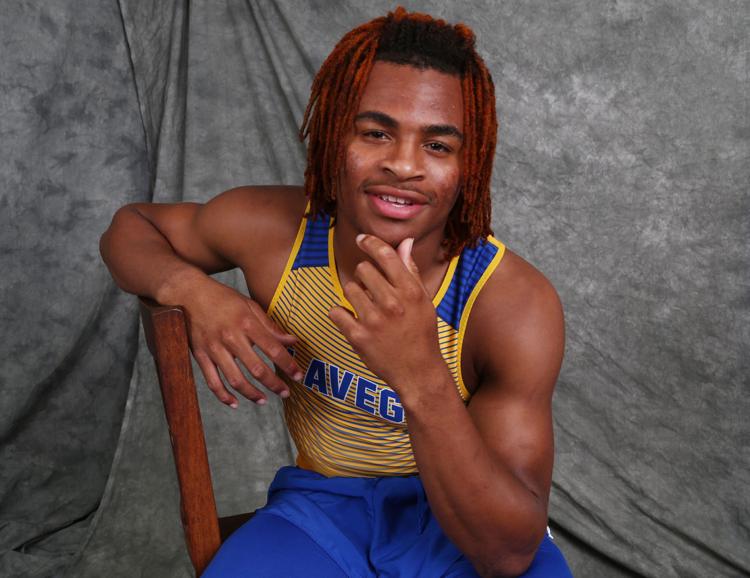 The only other school to have all three relay teams going to state is Texarkana Liberty-Eylau, which owns the fastest regional times in the 4x100 and 4x200 (just .11 faster than the Pirates in the 4x100 and .06 in the 4x200). Because relay events are worth double the points, it's likely the Leopards and Pirates could be dueling each other for the team title.
La Vega won state in the mile relay a year ago with a school-record time of 3:17.34. Mason, Jackson and Nickerson were all members of that team along with then-senior Justin Sawyers. The Pirates will line up for a 10:40 p.m. start of the 4x400 on Saturday night with a threefold goal: lower the school record and bring home the event and team championship.
"I feel like the 4x400 is the biggest race of the whole meet and so I'm pretty sure everybody is going to be out there, hopefully," Mason said. "That's going to play a huge role in our adrenaline because we're running in front of everybody."