Softball coaches have to make tough decisions, especially in the late innings when the game is on the line. Do you play a hunch or go by the book?
When Thorndale had two outs in the bottom of the eighth inning against Crawford in the state championship game last month, the Lady Bulldogs had to decide what to do with Kyla Mach at bat, Grace Powell standing on second and first base open. Thorndale chose to send Mach to first with an intentional walk.
That brought Crawford junior Makenzie Dunbar to the plate in an aggressive mood with a chance to win the game.
"I was definitely like, 'Wow! Okay,' " Dunbar said. "They don't believe in me, but I'm going to show them that they should've been a little bit more careful."
Crawford coach Kirk Allen told Dunbar to make the Lady Dogs pay and she delivered. Dunbar drilled a 1-1 pitch over the Thorndale left fielder's head, scoring Powell from second to win the state title and sending the Lady Pirates into a hysterical celebration.
Dunbar also pitched the last three-plus innings of the state final, holding back Thorndale and giving Crawford the chance to erase a four-run deficit. That's how, on her 18th birthday, Dunbar claimed a Class 2A state championship gold medal with her teammates and earned the state tournament MVP honor.
The Crawford junior batted .564 with 25 extra-base hits and 52 RBIs. Dunbar went 19-0 in the circle with a 0.49 ERA and struck out 168 opposing batters. Those impressive stats and her state tournament performance elevated the Lady Pirates pitcher/infielder to Super Centex Softball Player of the Year status.
Crawford (36-3) proved resilient this season. The Lady Pirates suffered a pair of key injuries as center fielder Peyton Elmore and second baseman Courtney Allen were knocked out with ACL injuries before the campaign started.
Even so, Dunbar sensed it could still be a special year.
"I had a feeling since the very beginning, even with them out, I felt like everyone had the attitude that we needed to make it to state and win it," Dunbar said.
While Allen maneuvered to get the right personnel in place during the season, he knew he could count on some of the most important spots on the field.
"When you're pitching and catching, you have a chance to win every game, especially when I'm pitching Cambree (Aguirre) and Makey (Dunbar)," Allen said. "They didn't care who was out there playing with them. It didn't matter. We're going to win."
Dunbar stood out among a worthy group of Super Centex Player of the Year candidates, including teammate Mach, Midway pitcher Jazmine Gendorf, Robinson pitcher Emilie Hoelscher and Bosqueville catcher Victoria Mosqueda.
Coach of the Year: Cheryl Urbanovsky, Reicher
When the Reicher Lady Cougars began this softball season, the players were obsessed with a singular goal — win state or bust.
Coach Cheryl Urbanovsky led Reicher to a state runner-up season in 2018, her first at the helm. But she knew to be one game better this time around, her squad would have to have patience along with some versatility.
"I was like, 'Let's have smaller goals and work to that goal,' " Urbanovsky said. "But, no, I couldn't talk them out of it."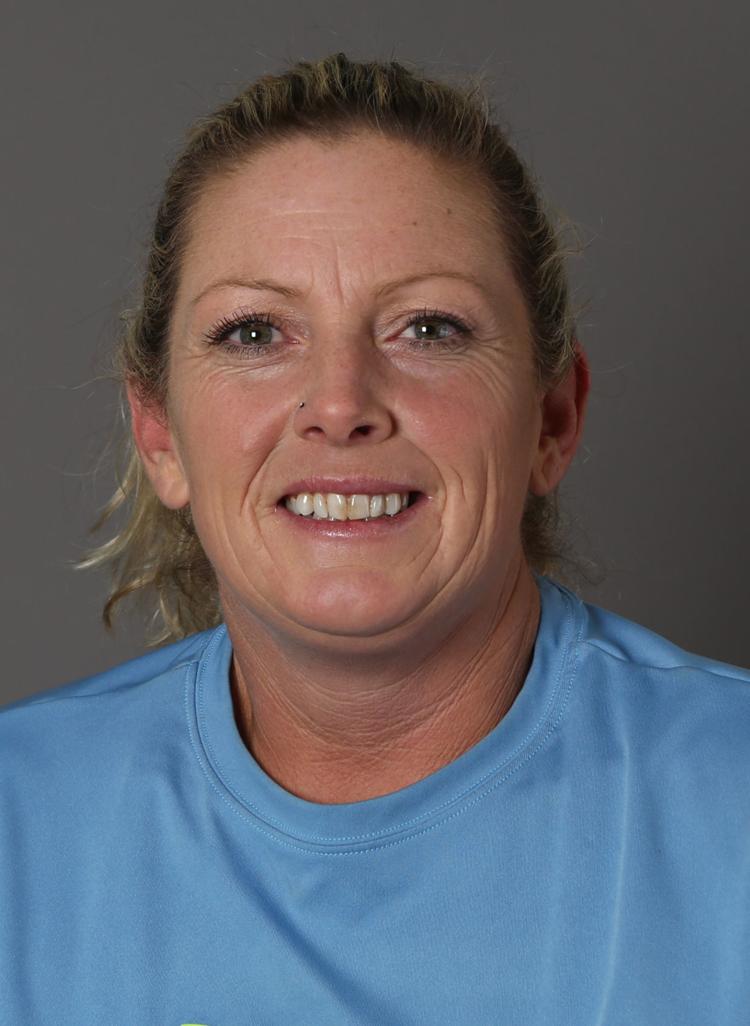 The Reicher coach tried a different tactic. Since she had a limited roster of around 13 players, she decided to improve the team's versatility.
"Our small goals were to try to make each player better," Urbanovsky said. "I asked each kid to try to learn three positions. We never knew what kind of situation we were going to get ourselves into."
That allowed Reicher to fill needs at first base and in the outfield that proved vital.
The Lady Cougars, who posted a 17-7 season, reached their fever pitch just in time for the state tournament. Reicher defeated Lubbock Christian, 4-1, in the state semifinals, then dismantled The Woodlands Christian, 10-2, for the TAPPS Division III state championship.
In doing so, Urbanovsky earned the Super Centex Coach of the Year award. She had the Lady Cougars in such good shape that, by their final few games, the coach hardly had to say anything to her charges.
"They were ecstatic," Urbanovsky said. "Even trying to talk to them during the game, they were like, 'Okay, Coach,' and then they would just go do their thing. I thought, 'Well, they've got it.' "
Newcomer of the Year: Madison Runyan, West
West coach Guyla Smith has had plenty of great players on her Lady Trojans rosters in her 29 years leading the program. But, off the top of her head, the list of freshmen who could handle starting in the infield on the varsity team was a very short one.
She listed Madison Runyan, current Baylor senior Maddison Kettler and a couple of others as athletes who were up to the task.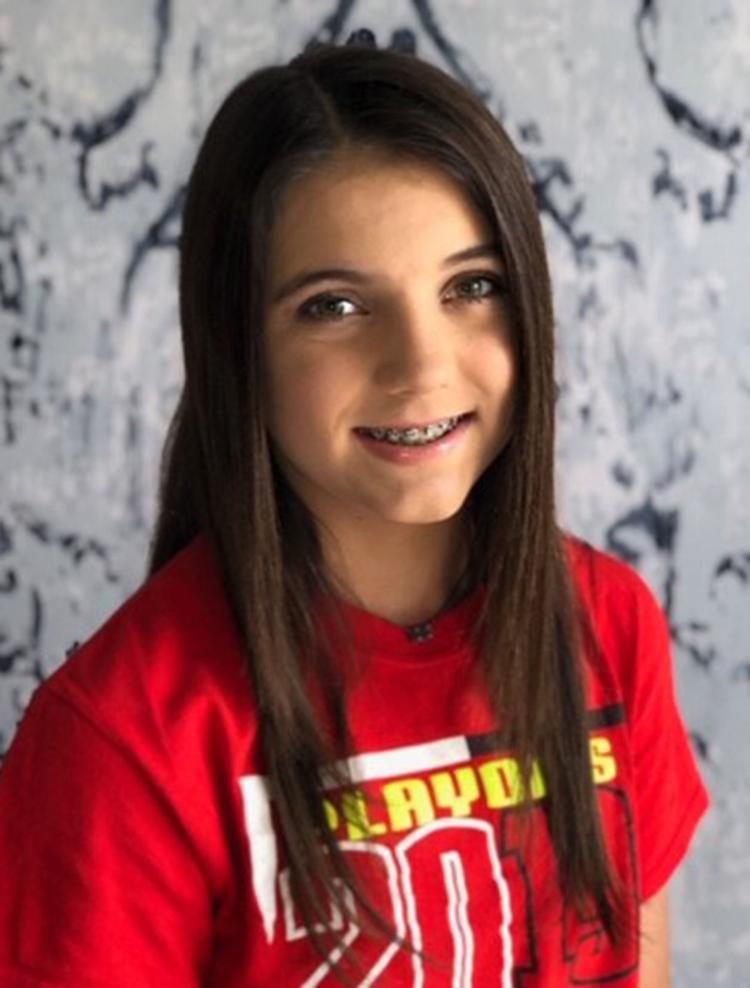 Runyan batted .633 with 62 hits, 9 triples and 8 doubles while hitting in the leadoff hole for West this season. That performance earned her the Super Centex Newcomer of the Year honor.
She filled the slap-bunting need West had at the top of the batting order.
"(Runyan was) able to read the defense pretty good," Smith said. "Coming in as a freshman, usually it takes a year or two for them to be able to do that. She was able to know whether to hit away or to push or to bunt. When defenses did play up, she would try to hit the ball a little harder."
As for the freshman's perspective, Runyan said her teammates made her feel comfortable very quickly this season. By the time Rogers defeated West in the second round of the playoffs, Runyan didn't want it to end.
"I want to at least make it to the third round," Runyan said. "We got knocked out the second round and I feel like we could have gotten farther. I feel like we could've beaten that team."
---
2019 TRIBUNE-HERALD SUPER CENTEX SOFTBALL TEAM

Player of the Year: Makenzie Dunbar, Jr, Crawford
Coach of the Year: Cheryl Urbanovsky, Reicher
Newcomer of the Year: Madison Runyan, Fr, West
FIRST TEAM
Player
Cl
Avg.
RBIs
School
C Victoria Mosqueda
So
.500
54
Bosqueville
C Hannah Boettcher
So
.533
34
Reicher
IF Kyla Mach
Jr
.596
68
Crawford
IF Kaci Donaldson
Sr
.434
41
Lorena
IF Amanda Marek
Sr
.520
60
Robinson
IF Emry McDonough
So
.546
51
Bosqueville
OF Camryn Collier
Sr
.380
19
Midway
OF Ashlyn Wachtendorf
So
.431
9
Lorena
OF Jordyne Reese
Jr
.558
20
West
DH Gabby Oliver
Sr
.476
35
McGregor
UT Kayleigh Hannah
Sr
.522
33
West
Pitcher
Cl
W-L
ERA
School
SP Makenzie Dunbar
Jr
19-0
0.49
Crawford
SP Emilie Hoelscher
Sr
20-5
1.80
Robinson
SP Jazmine Gendorf
Sr
12-5
1.57
Midway
SP Emilee Wade
So
20-7
2.03
Bosqueville
SP Kennedy Parker
So
16-6
1.44
Mart
SECOND TEAM
Player
Cl
Avg.
RBIs
School
C Grace Powell
So
.452
22
Crawford
C Shelby Carter
Sr
.387
42
Robinson
IF Kylie Fletcher
Sr
.451
45
Whitney
IF Avery Ward
Sr
.509
34
Crawford
IF Beronica De Los Rios
Jr
.500
29
University
IF Kadyn Trochim
Sr
.308
14
Midway
OF Tyra Sadler
Sr
.453
19
Valley Mills
OF Stephanie Schmidt
Sr
.392
15
Clifton
OF Brighton Bain
Jr
.470
28
Mart
DH Taylor Stephens
Sr
.436
40
Robinson
UT Callie Poore
Sr
.429
33
Whitney
Pitcher
Cl
W-L
ERA
School
SP Elisabeth Paul
Jr
13-5
2.07
China Spring
SP Maddy Gonzales
Sr
7-2
2.81
Reicher
SP Cambree Aguirre
Sr
16-3
2.31
Lorena
SP Kenzie Seely
Jr
20-7
1.87
Whitney
SP Katelyn Worley
Sr
10-2
3.16
Frost
HONORABLE MENTION
Emiley Carnes and Natalie Martinez, Bruceville-Eddy; Emma Tatsch, China Spring; Cece Villa, Crawford; Kyra Cerda, Kinsley Fuller, Sydney Woods and Jimena Perez, Frost; Autumn Bell and Alexis Nava, Lorena; Faith Fernandez and McKenley Clark, Midway; Madison Knox, McGregor; Bri Hapenney, Emmie Hack and McKayla Young, Reicher; Taylor Strain, Robinson; Bekah Parks, Teague; Baylee Short and Mercedez Luna, University; Rachel Merchant and Courtney Wiethorn, Vanguard.
---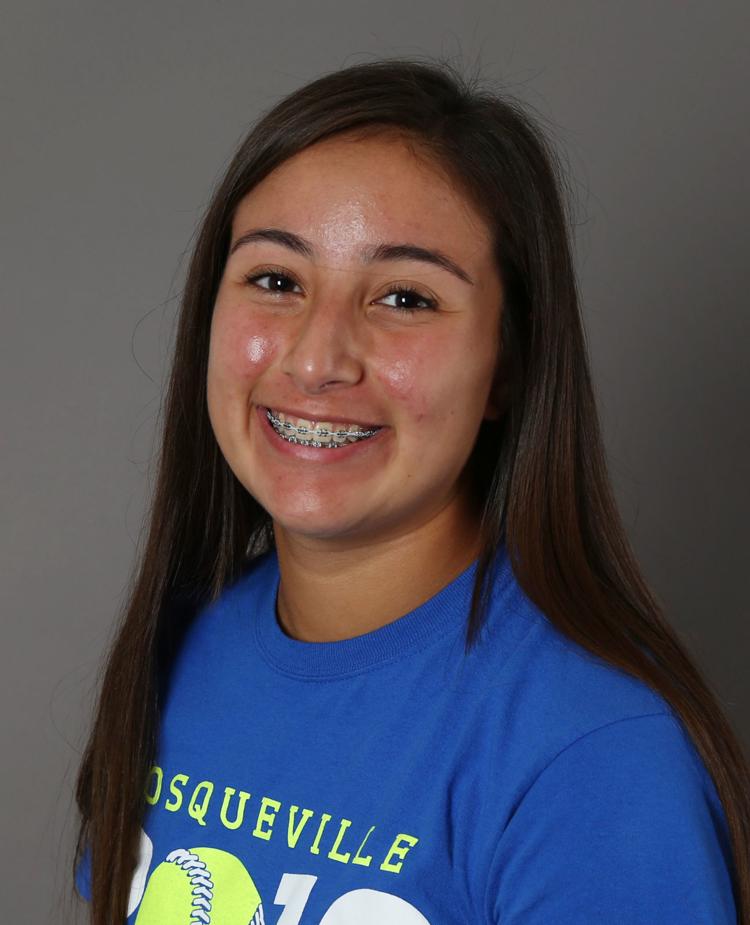 VICTORIA MOSQUEDA
Lady Bulldogs catcher hit 7 home runs, claimed district Defensive Player of the Year honor.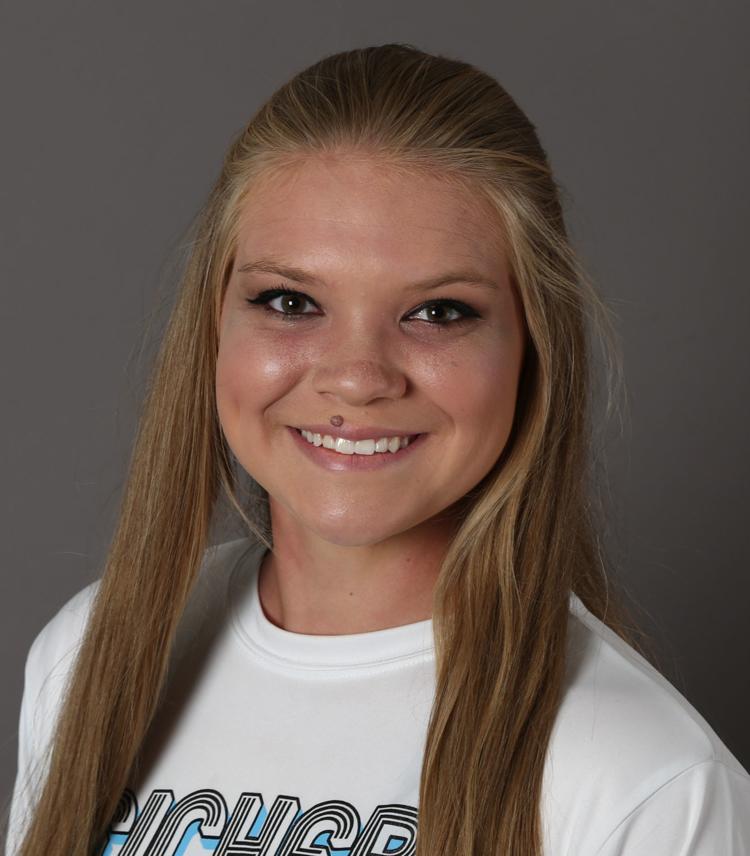 HANNAH BOETTCHER
Catcher drove in 34 runs, earned all-state-tournament team honor on the way to state title.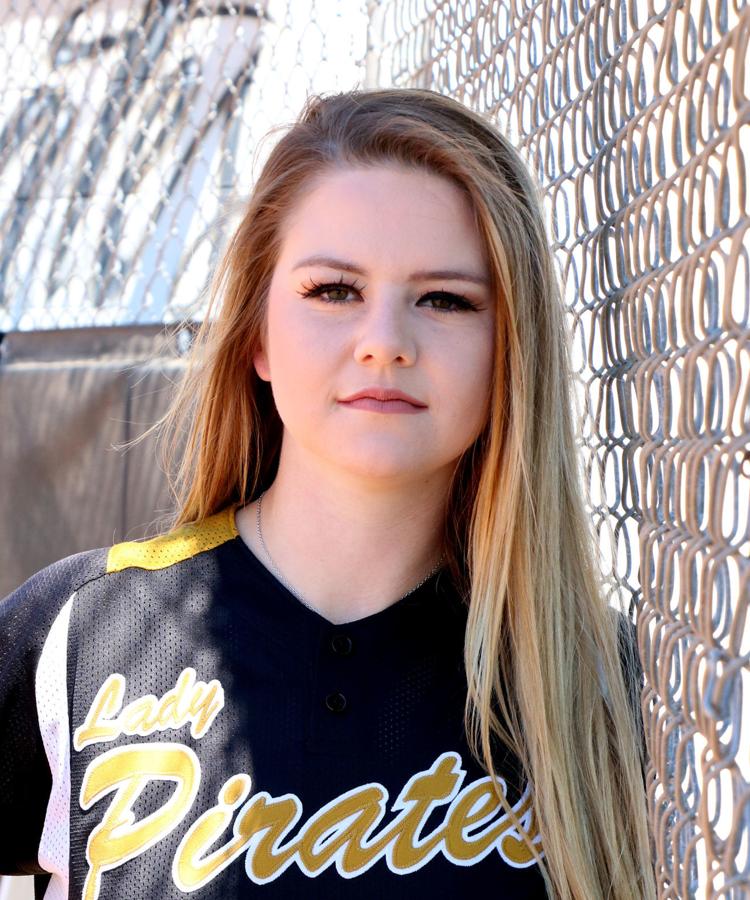 KYLA MACH
Infielder piled up 11 home runs, 68 RBI on the way to helping Lady Pirates win state championship.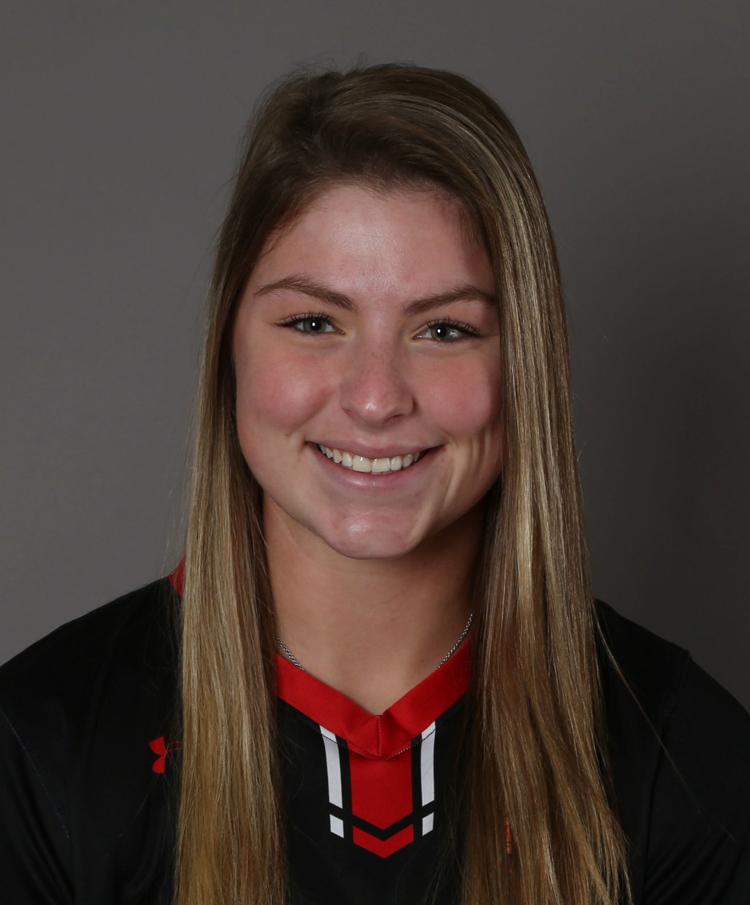 KACI DONALDSON
Clutch-hitting third baseman finished stellar four-year run with 28 career homers, 10 as a senior.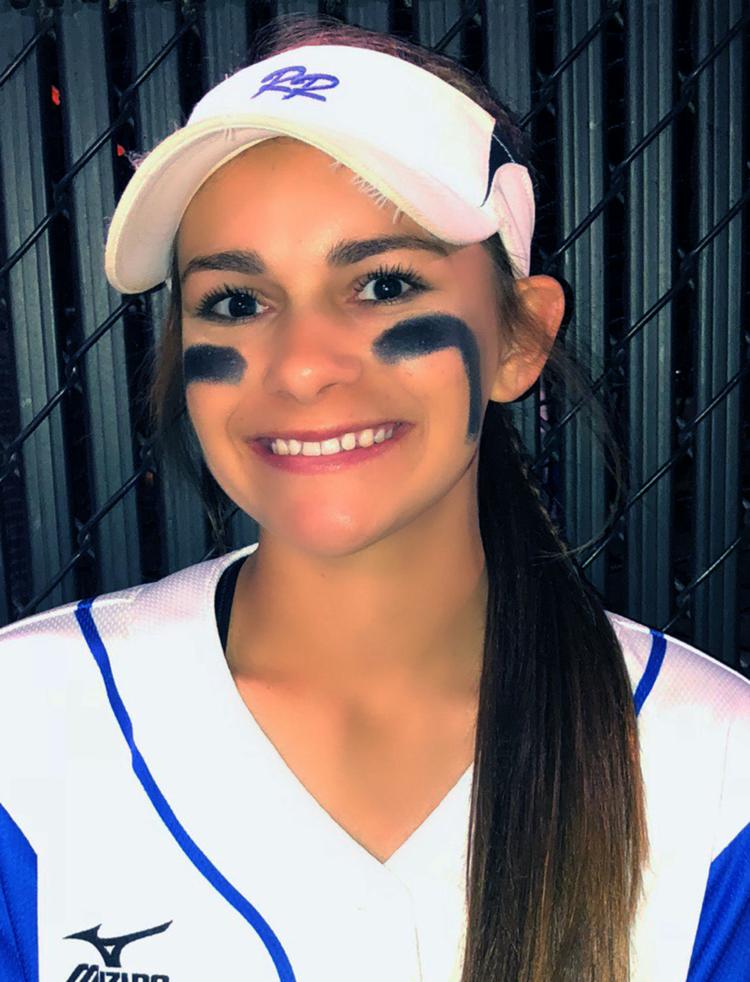 AMANDA MAREK
Rockettes infielder posted .995 slugging percentage, blasted 17 home runs, drove in 60 runs.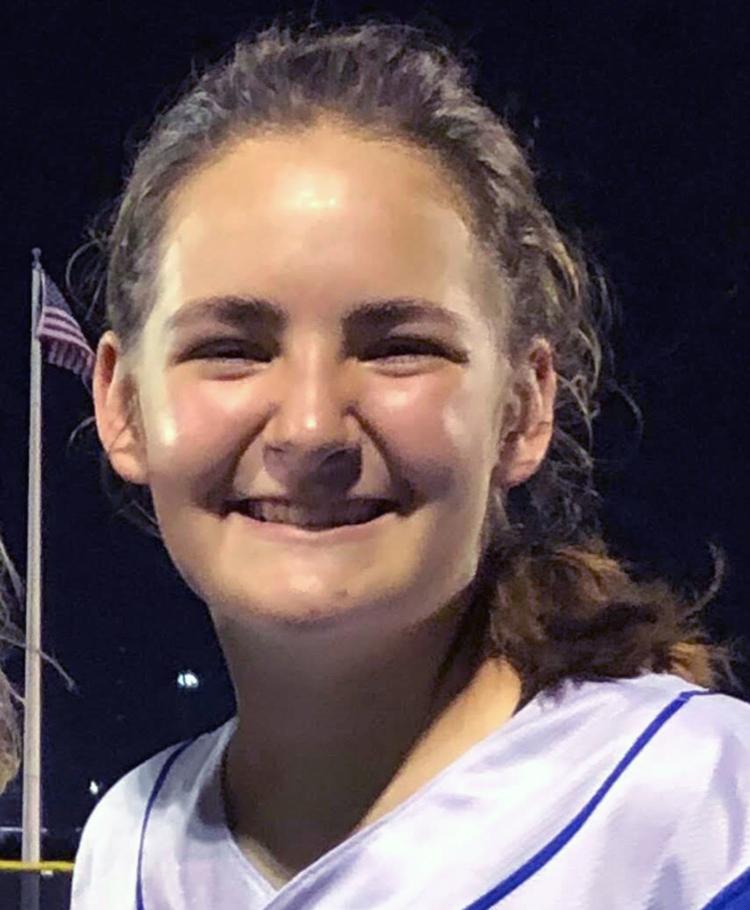 EMRY McDONOUGH
Lady Bulldog shortstop produced 32 extra-base hits, scored 55 runs with 51 RBI.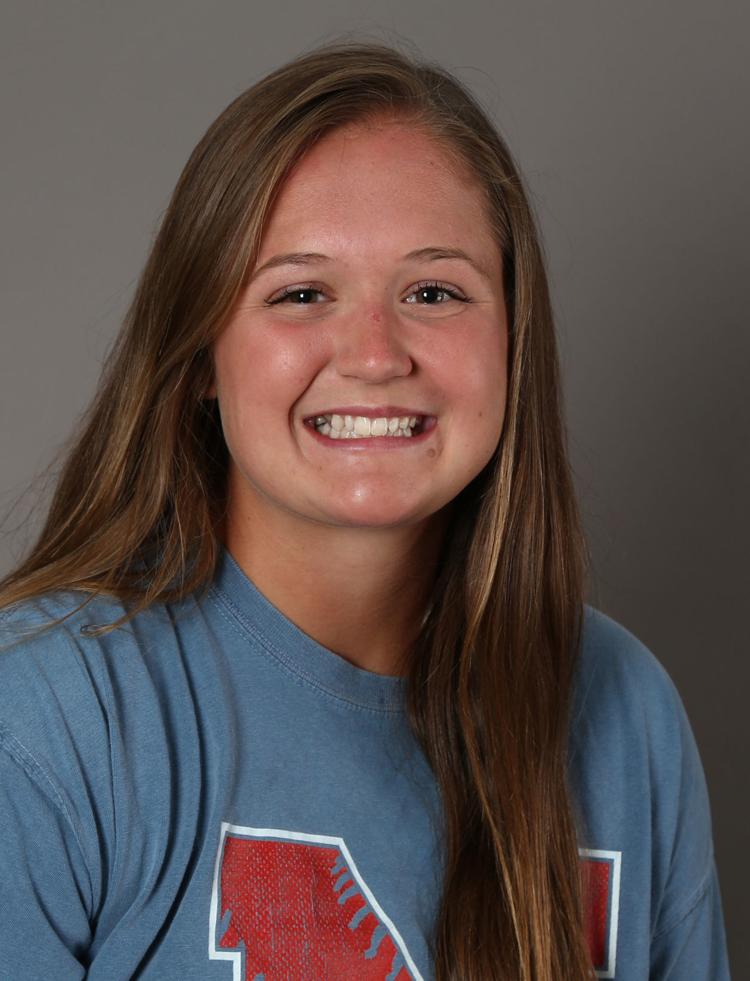 CAMRYN COLLIER
Colorado State-bound Pantherette was especially productive in district play, batting .449 with 7 doubles.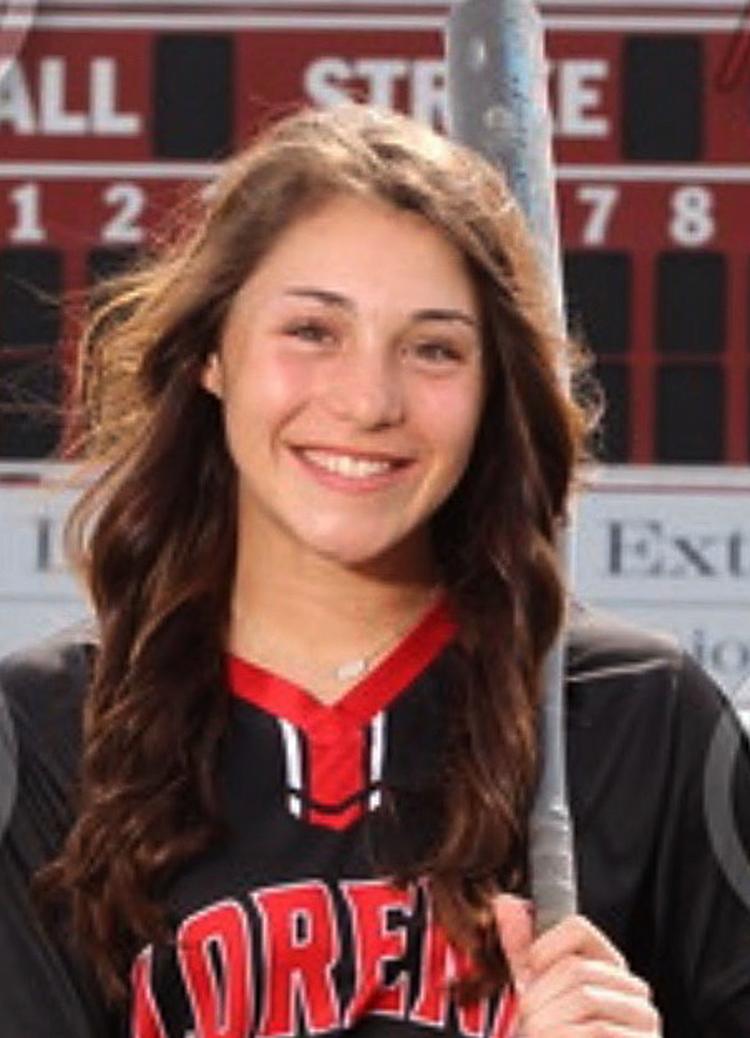 ASHLYN WACHTENDORF
Lady Leopards centerfielder posted 40 hits, scored 44 runs, went all season without an error on defense.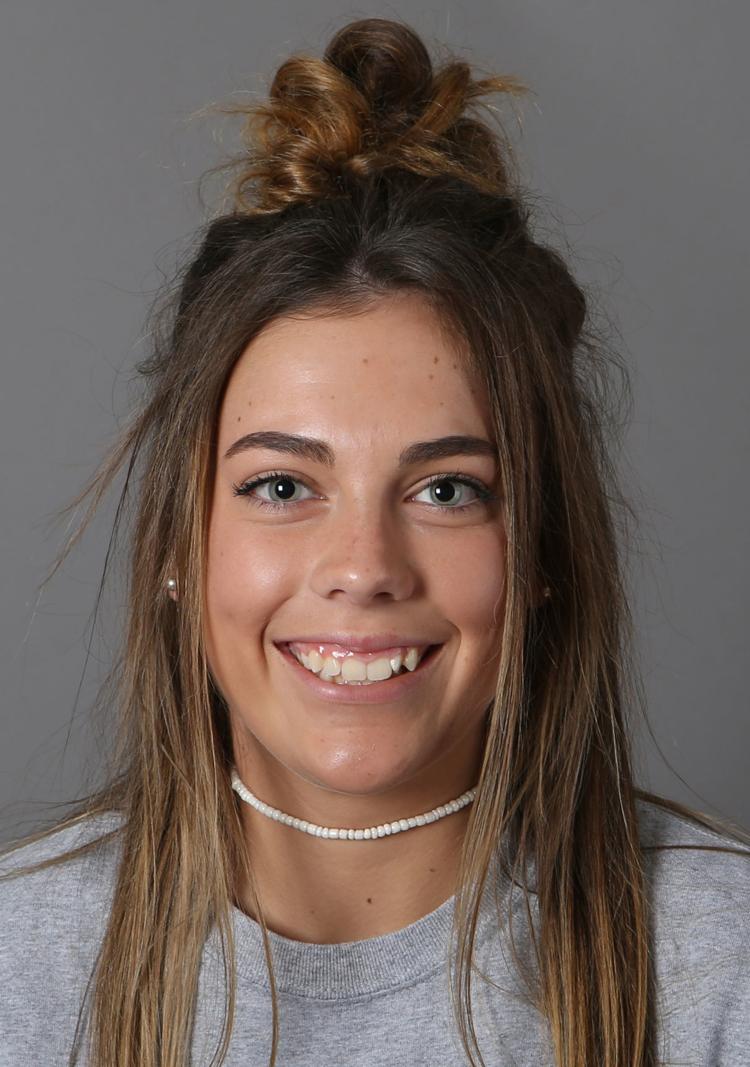 JORDYNE REESE
Outfielder had almost two hits per game and scored 29 runs to fuel Lady Trojan offense.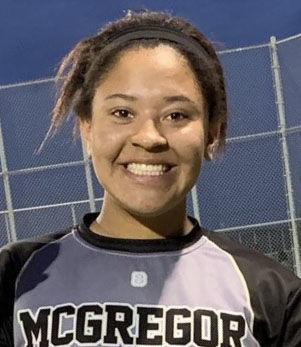 GABBY OLIVER
Played infield and outfied along with swatting 14 home runs, slugging 1.023 for Lady Bulldogs.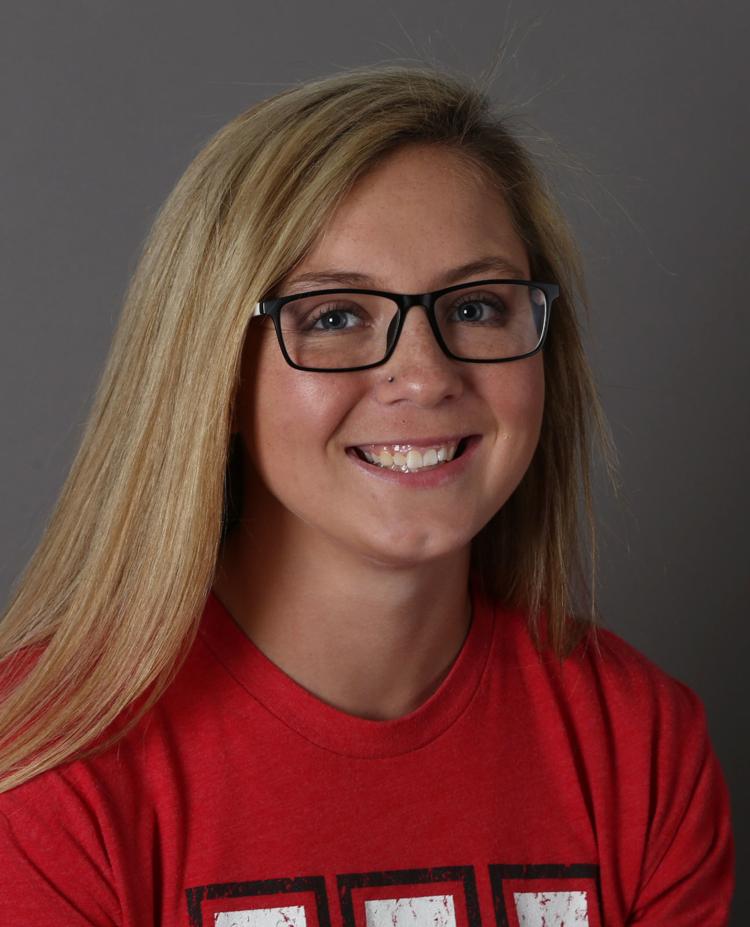 KAYLEIGH HANNAH
Lady Trojan power hitter slammed 10 home runs, had 29 extra-base hits in 88 at bats.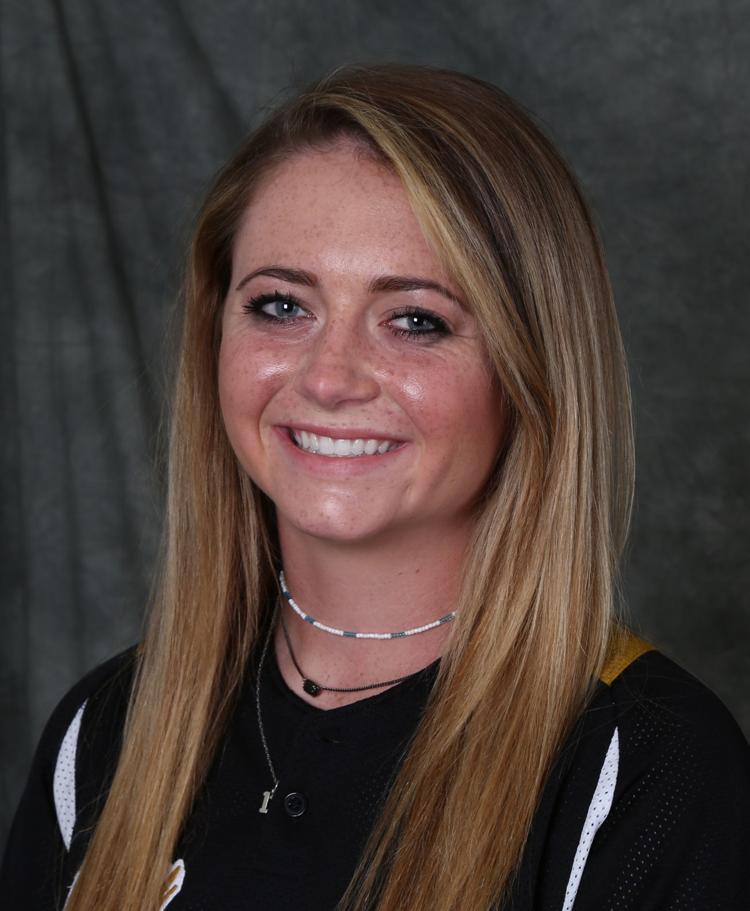 MAKENZIE DUNBAR
State tournament MVP went 19-0 in the circle, batted .564 with 52 RBI.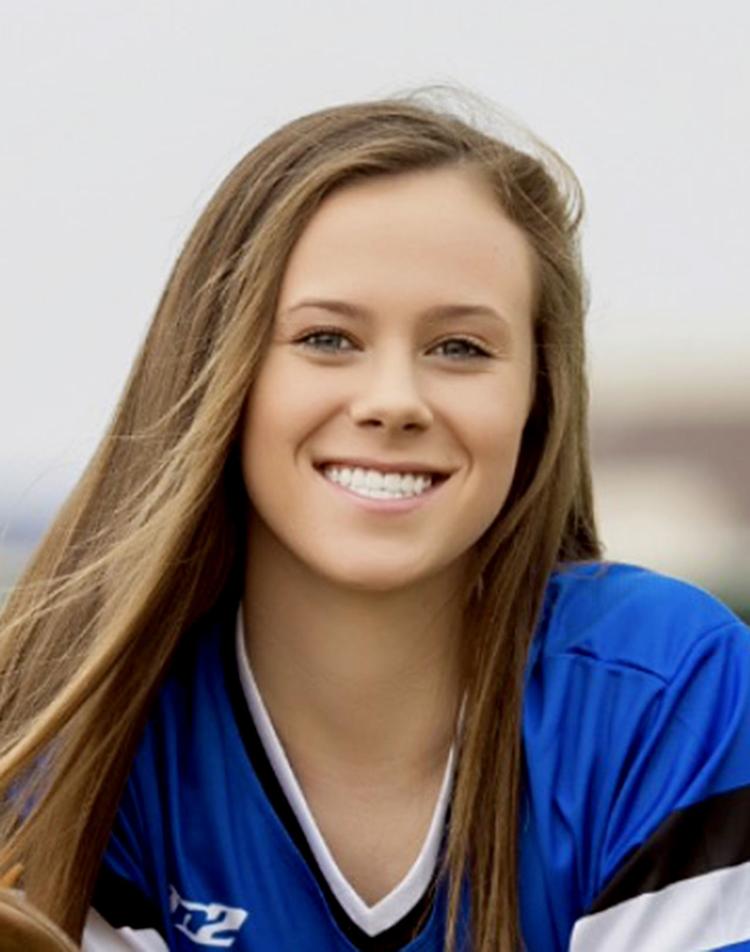 EMILIE HOELSCHER
Ace struck out 159 batters while leading Rockettes to the regional final round of the playoffs.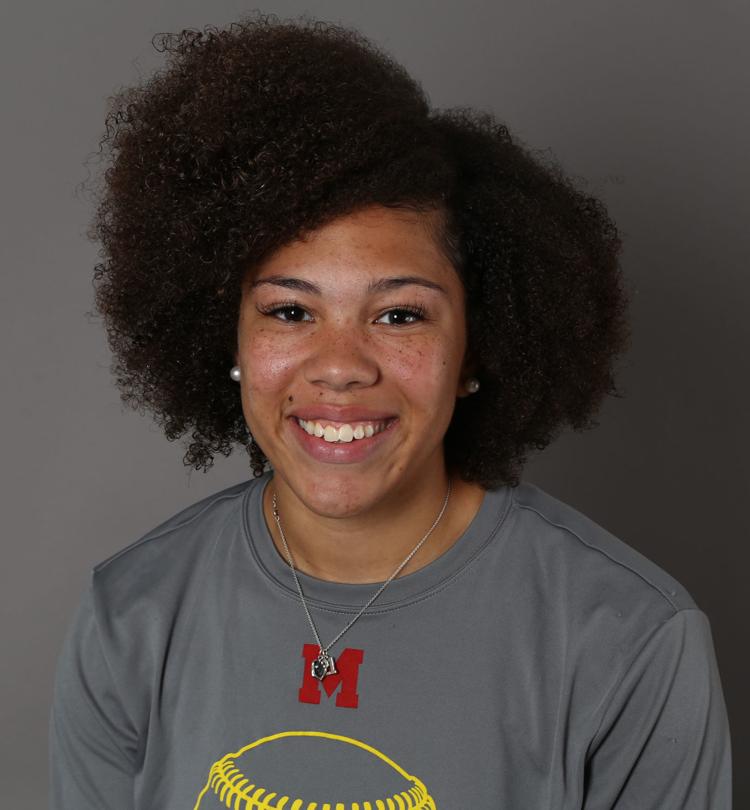 JAZMINE GENDORF
Texas Southern-bound Pantherette struck out 1.6 batters per inning she pitched in district.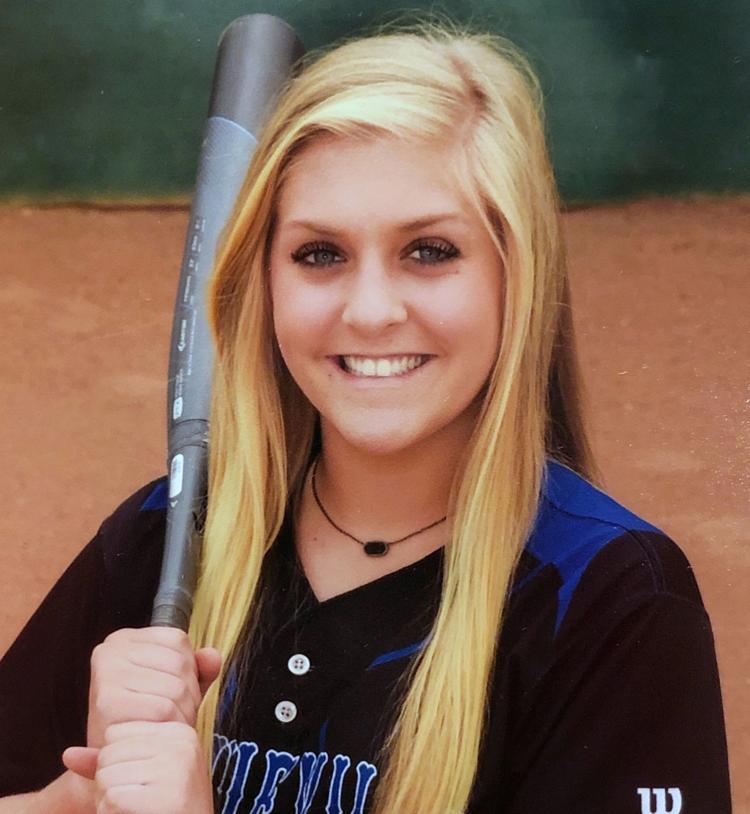 EMILEE WADE
Lady Bulldogs ace struck out 227, produced 44 hits while batting .478 on offense.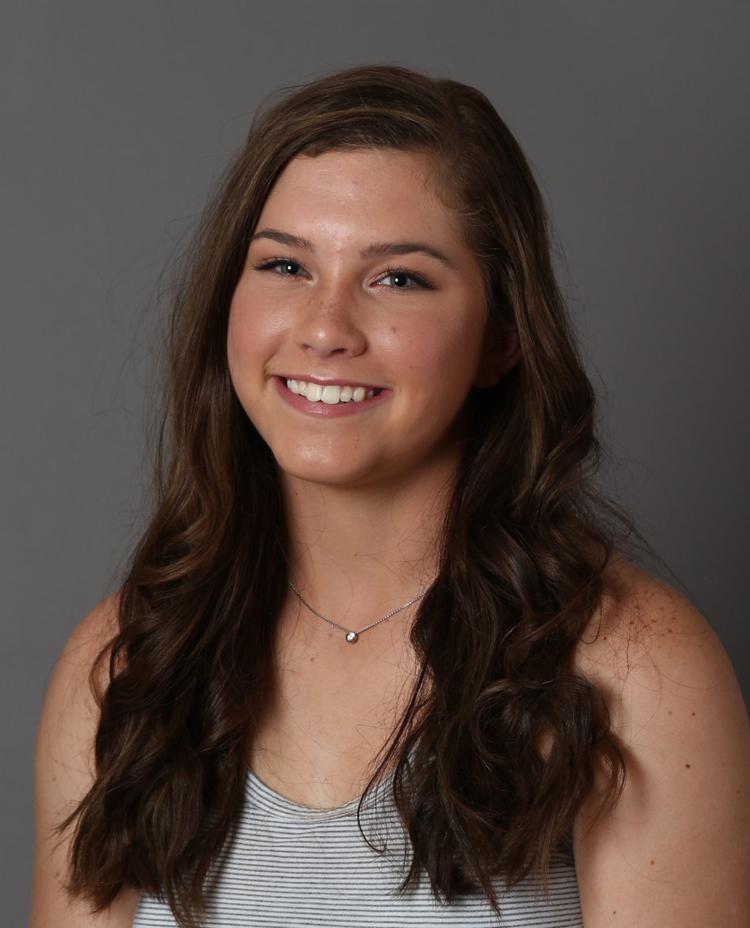 KENNEDY PARKER
Lady Panther tossed 4 no-hitters, 2 perfect games on her way to district MVP honors.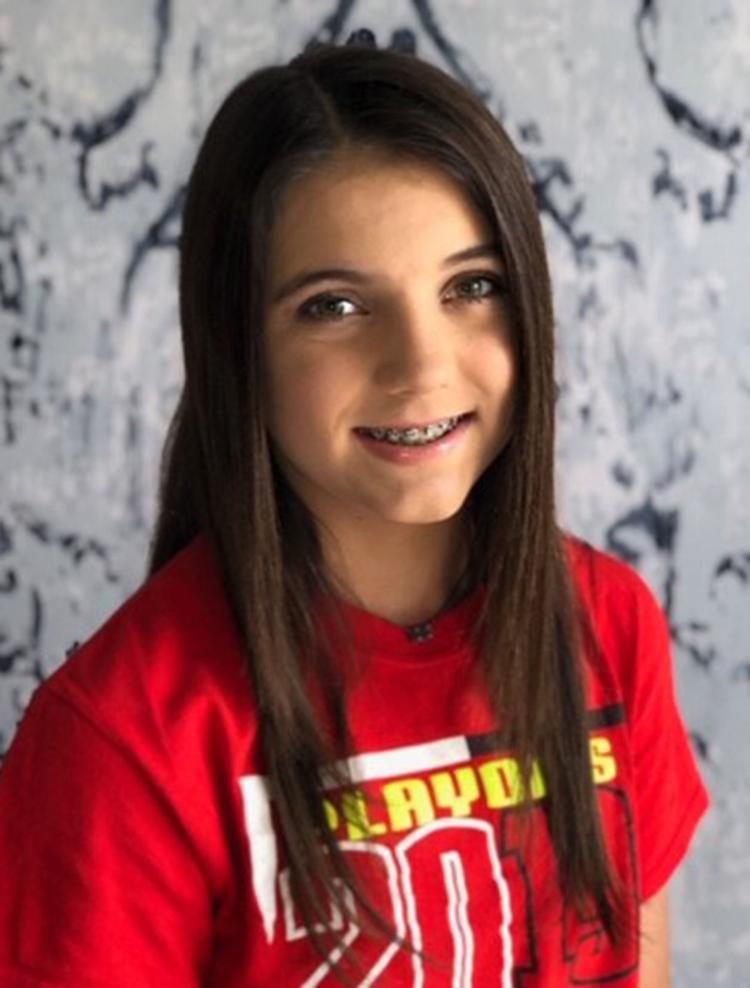 MADISON RUNYAN
Slap-bunt specialist also showed the ability to read defenses, legged out 9 triples.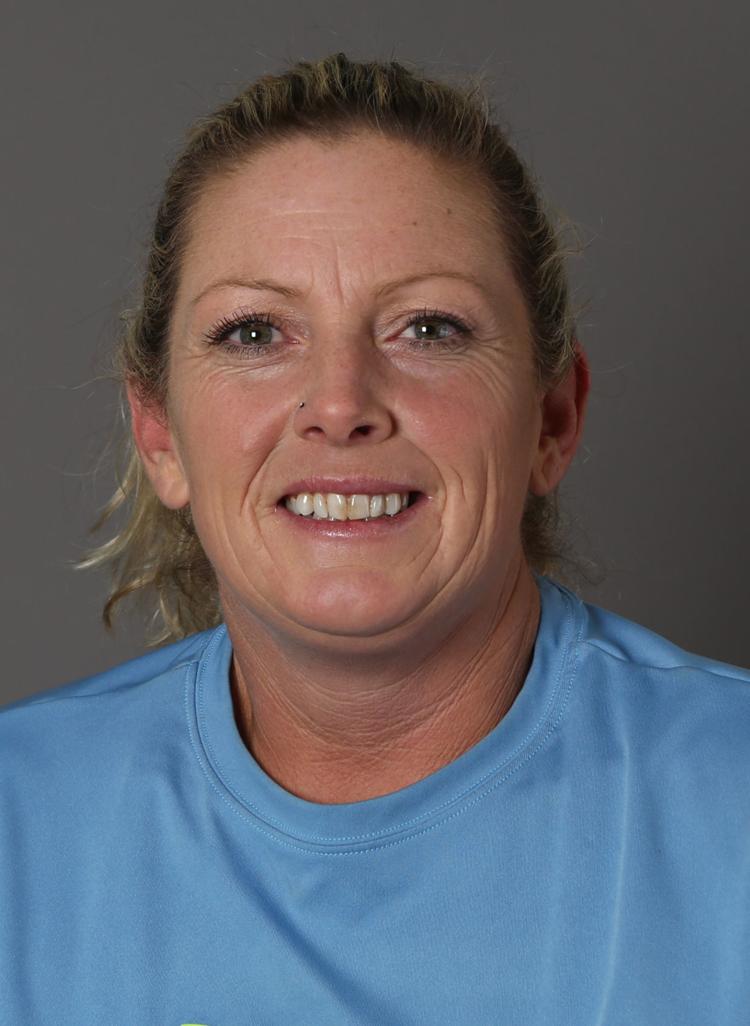 CHERYL URBANOVSKY
After state tournament run in 2018, led Lady Cougars to the championship this spring.
His teammates were hot on his tail. Chase Keeton tried to outrun them, but eventually he gave up, and gave in to the party. "I was trying to r…