WHITNEY — The Midway Pantherettes softball team held steady after a slightly bumpy beginning, then cruised into the next round of the playoffs.
Rockwall-Heath scored a run on a hit and an error in the top of the first inning, but Midway dominated after that to post a 7-1 bi-district victory on Friday night at the Whitney High School softball diamond.
The Pantherettes (18-10) tied the game in the bottom of the second when Faith Fernandez turned a bloop hit just over the shortstop into a double by scurrying around first and sliding into second before the Hawks' left side of the infield could gather the ball. Midway first baseman Madeline Pfleging made the sharp baserunning count by slapping a single into right field to bring home Fernandez.
Then Midway surged into the lead by scoring a couple of runs with two out in the bottom of the third.
This time it was Fernandez driving in runs as she drilled an 0-1 offering deep into center field. The shot banged off the wall and allowed McKenley Clark and Caroline Rowatt to cross the plate.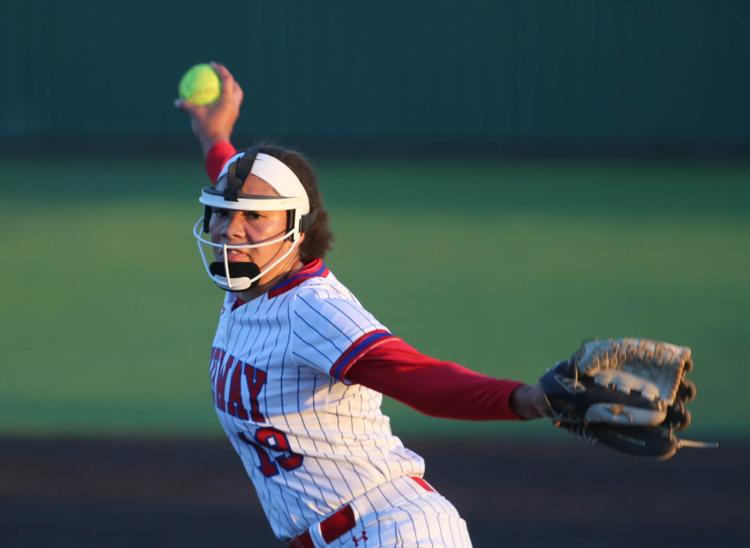 The Pantherettes only needed three runs as pitcher Jazmine Gendorf started throwing BBs. Gendorf struck out Heath's Dani Gillean to end the first and kept it going by striking out the side in the second.
Gendorf gave up just two hits after the first inning and finished with nine strikeouts. She fanned Hawks No. 8 and No. 9 hitters Meaghan McDonald and Emi Young to finish off the top of the seventh.
"Great pitching," Midway coach Ed Trochim said. "Jaz did outstanding. I try to preach to the girls, if we can score one run an inning, we should be able to hold them to less than seven. That basically happened."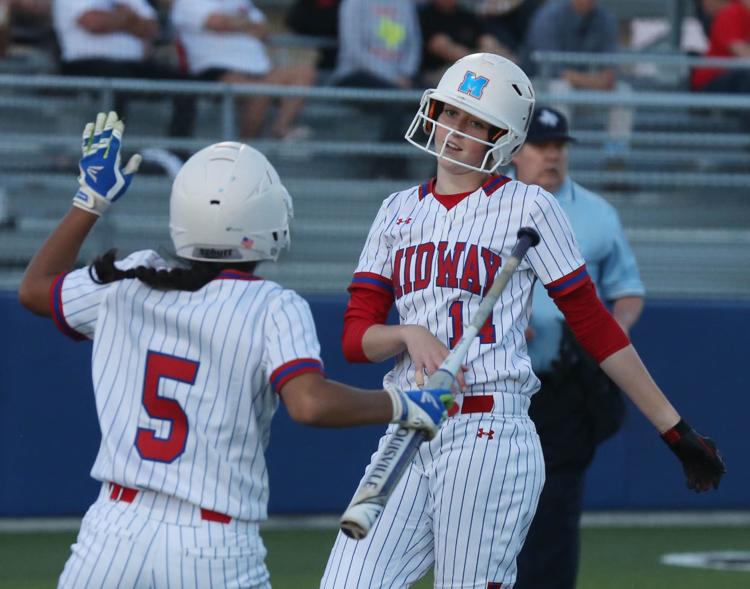 Pfleging accounted for Midway's single run in the bottom of the fourth as she drilled an outside pitch deep into right field. Heath rightfielder McDonald fell down trying to make the catch and the ball rolled into the corner in foul territory. Pfleging hustled around the bases for a legitimate inside-the-park home run to boost the Pantherettes' lead to 4-1.
Midway played small ball for a pair of runs in the fifth and centerfielder Camryn Collier smashed a triple to left to drive in Rowatt in the sixth for the Pantherettes' final tally.
By dismissing Heath from the playoffs, Midway advances to the area round to play Plano West. The Pantherettes and Wolves will play a best-of-three series at Cleburne High School with Game 1 starting at 6 p.m. Wednesday. Game 2 will be at 6 p.m. Thursday and Game 3, if necessary, will be at 6 p.m. Friday.