It's been more than a month since the Crawford Lady Pirates staged a dramatic comeback to claim the Class 2A state championship, but the honors haven't stopped arriving.
Crawford coach Kirk Allen, who guided the Lady Pirates to a 36-3 record and their third state title, has been named the Texas Sports Writers Association 2A Coach of the Year.
Lady Pirates pitcher/second baseman Makenzie Dunbar added TSWA 2A Player of the Year to her list of awards that includes 2A state championship game MVP and Super Centex Player of the Year.
Dunbar posted a 19-0 record in the circle with a 0.49 ERA and 168 strikeouts. She batted .564 with 52 RBI and 25 extra-base hits.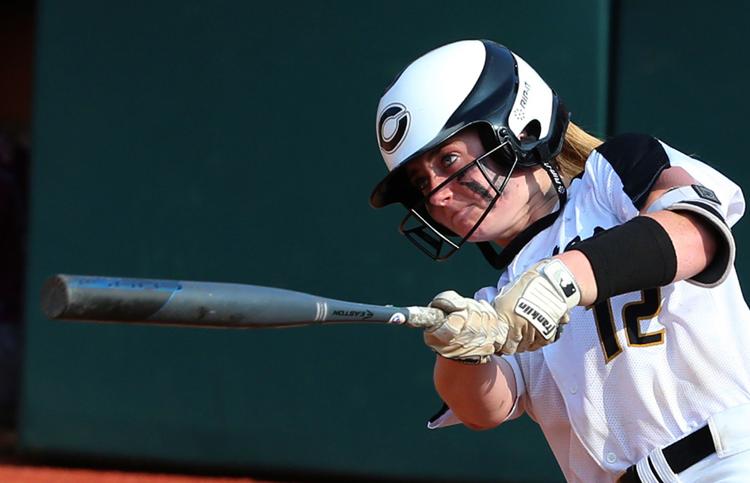 Crawford third baseman Kyla Mach and Mart outfielder Brighton Bain joined Dunbar on the TSWA all-state first team.
Two more Central Texas players earned TSWA first-team all-state honors.
McGregor senior Gabby Oliver made the 3A first team at first base after slamming 14 home runs and batting .476.
Robinson senior third baseman Amanda Marek landed on the 4A first team following a campaign in which she drove in 60 runs, batted .520 and hit 17 home runs.
West catcher Kayleigh Hannah made second-team all-state in 3A.
Central Texas third-team all-state selections included Keeley Campbell of Abbott; Bosqueville catcher Victoria Mosqueda; Axtell's Lexi Stanley and Kennedy Kalka; Mart pitcher Kennedy Parker; Madison Runyan and Jordyne Reese of West; and Kenzie Seely of Whitney.
TSWA honorable mention all-state honorees from Central Texas were Abbott's Kaitlyn Divin; Bosqueville's Emilee Wade and Emry McDonough; Haylie Mitchell and Madie Waddle of Groesbeck; Whitney's Kylie Fletcher; Cameron's Makenzie Wimmer; Taylor Strain and Tatum Stephens of Robinson; Ashlyn Wachtendorf of Lorena; McKenley Clark, Camryn Collier, Kadyn Trochim and Faith Fernandez from Midway; and Madison Cotton, Taylor Tubbs, Paige Nunes, Caleigh Robinson, Miranda Davilla, Maddison Parker, Avery Drake and Madison Ward from Belton.
Crawford Lady Pirates win state softball title: May 30, 2019
Photos by Rod Aydelotte