After one day of the UIL State Boys Golf Tournament, several area players put themselves in the hunt. Others still have work to do.
Nobody played any better than Belton sophomore Dallas Hankamer. At the Class 6A tournament at Legacy Hills Country Club in Georgetown, Hankamer showed superb skill in busting out to a 3-under 69. That puts him atop the leaderboard along with two other golfers, Houston Stratford's Drew Murdock and Austin Westlake's Jacob Sosa.
Hankamer, a Texas A&M commit, wasn't fazed by the pressure of the moment, as he sandwiched two birdies around a bogey in his first three holes. He later added a birdie on the par-5 seventh and finished the front nine at 2-under 34.
He handled his business on the back nine, which included a nifty par save on No. 16, and closed his day with a birdie on the par-5 18th. Entering Tuesday's final round, he'll be looking to become the first Central Texas golfer to claim an individual title since Belton's Andrew Paysse in 2013.
Gatesville's boys have some ground to make up on Tuesday, but they put themselves in good shape after a solid opening round at the 4A tournament at the par-71 Plum Creek Golf Club in Kyle. The Hornets shot an opening-round 323, which was second of the 12 teams in the field, 16 strokes behind leader Monahans (307).
Evan Washburn turned in the top opening round for Gatesville with a 5-over 76, which was tied for 11th in the field. Little Cypress Mauriceville's Jack Burke shot even-par 71 for the best score of the day.
Other Gatesville scores included Cameron Washburn (79, tied for 19th), Braden Luensmann (82, tied for 32nd) and Cooper Smith (86, tied for 48th). The Hornets are well-inclined with the state stage, as they're making their ninth appearance in the past 13 years.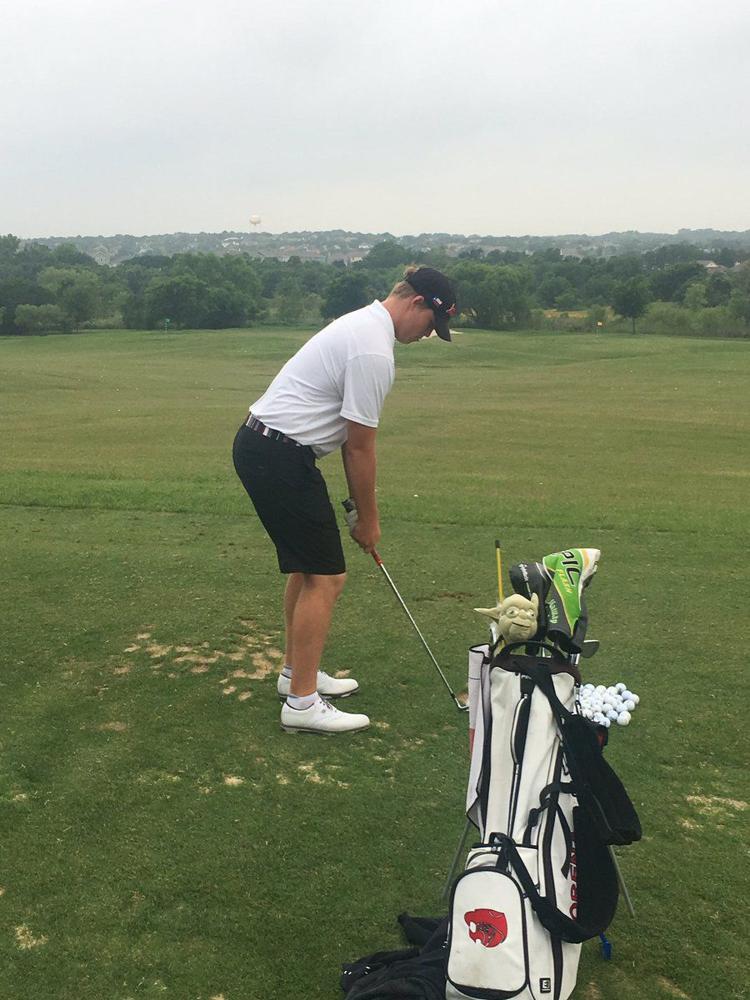 A pair of Centex golfers competed as individuals, as Lorena senior Corbin Conradt shot 79 and is tied for 19th with Gatesville's Washburn and two other golfers, while Robinson junior Cade Allison shot 10-over 81 and sits with a glut of golfers in a tie for 26th overall.
At the Class 3A tourney at Austin's Grey Rock Golf Club, Cameron Yoe slogged through a tough round and ended up in last among the 12 qualifying teams with an opening-round 363. That's 50 strokes off the pace set by leader Columbus.
Nikolas Keratsopoulos had a solid opening round for the Yoemen, shooting 6-over 78, but Cameron's next closest scorers shot 92.
Iredell stands in seventh place after one round of the Class 1A tournament at Lions Municipal Golf Course in Austin. The Dragons shot a first-round 388, which is two strokes behind New Home and Motley County in sixth place and 34 strokes behind the leader Clyde Eula.
Iredell was led by Colton Fowler and Landry Proffitt, who both carded first-round scores of 91, tied for 19th overall. Crowell's Seth Bearden shot a 72 and leads the individual chase for gold by eight strokes.
At the Class 2A tournament, the lone area qualifier Dustin Freedman of Valley Mills shot an opening-round 94 at Roy Kizer Golf Course in Austin and stands 24 strokes back of the leader.