AUSTIN — The McGregor girls' golf team put the pedal down and left the field in its dust in the final round of the Class 3A state tournament.
The Lady Bulldogs, which opened up a 12-stroke lead after the first 18 holes, dropped their team score by 22 shots the second time around Grey Rock Golf Club and left no doubt on their way to the 3A team title on Tuesday.
McGregor's 36-hole total of 357-335—692 was 34 strokes better than second-place Lago Vista.
"I think from the beginning of the season, we knew this could be a reality," Lady Bulldog Kiley Coats said. "But after yesterday, after being ahead by 12 strokes, it kind of became 'We can do this.' I think that fueled all of us to go get it."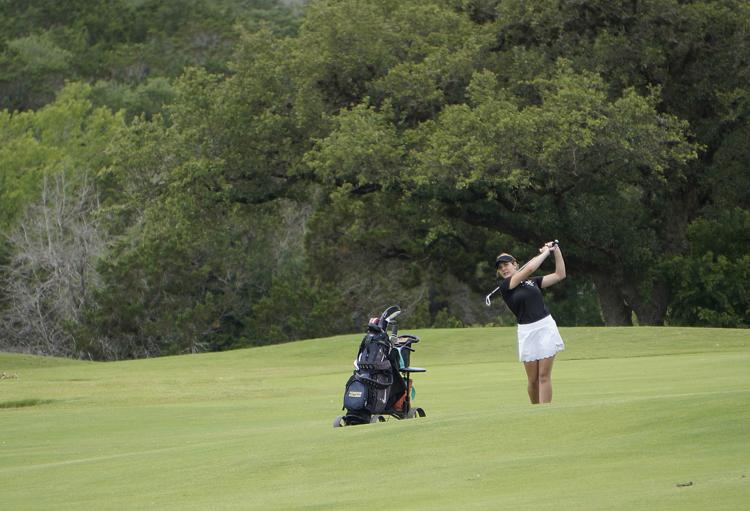 McGregor senior Paige Gilstrap, who was playing in her third state tournament, finished second place individually the last two seasons entering this one. She had tears of joy in her eyes after her teammates joined her in the award ceremony to receive their gold medals.
Not only that, Gilstrap fired a final-round three-over-par 75 to move from fourth to second place and claim yet another individual silver medal. She was six shots back of individual champion Mason Garrett of Mount Pleasant Chapel Hill.
McGregor's Maggie Parmer also climbed the leaderboard in the final round as she posted a career-best score of 77 to go from a tie for fifth place to a tie for third.
"I just got out there and I wanted to play the course," Parmer said. "I knew yesterday the course kind of beat me and I wanted to get back at it I guess."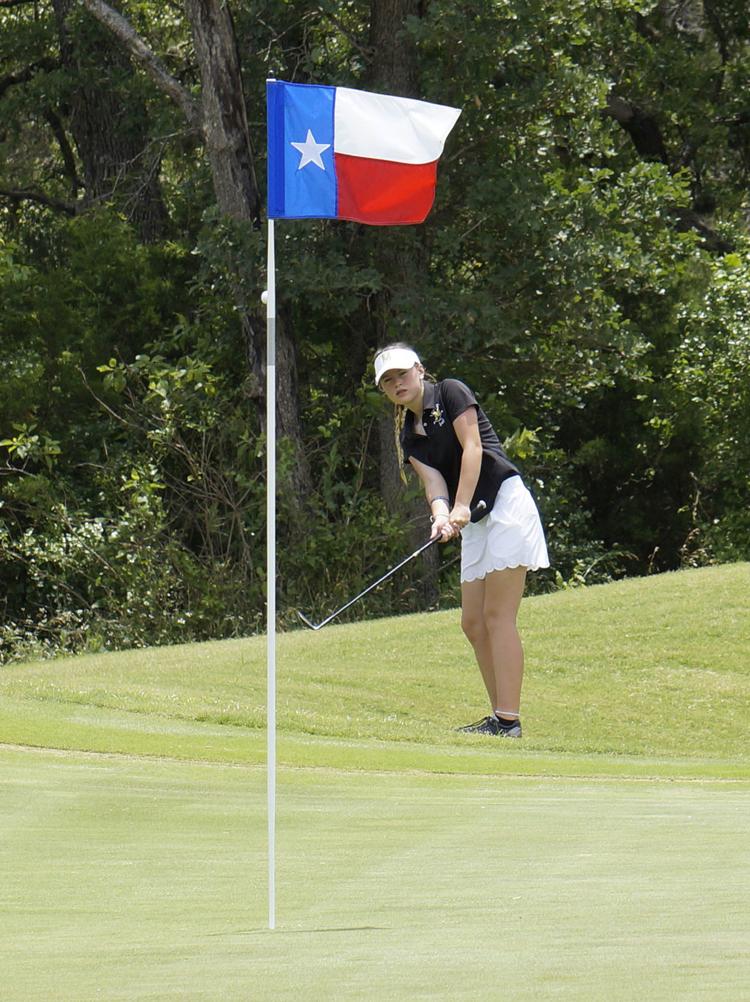 Coats shaved 11 strokes off her opening round of 98 to shoot a career-best 87 on Tuesday. Abby DeJesus pitched in a final-round 96 and Bella Valdez came down from a 113 in the first round to 107 in the second.
"I think every single one of us had the determination to help each other out," Gilstrap said. "Where can we make up those shots to be able to become champions?"
McGregor coach Jason Parsons sensed after the first round that his team was ready for a strong finish. He just didn't realize how much muscle his squad had left.
"We had a really good team meeting last night, I thought everyone was very confident after yesterday," Parsons said. "I just told them, if we put a number out there, I don't think anybody is going to be able to chase us down. The number we kind of put out there was 350 and, of course, we shot 15 strokes better than that today."
McGregor, which won its first girls' golf team title in school history, is the first Central Texas girls' team to win team gold at the UIL state tournament in 3A or higher since China Spring lifted the 3A team first-place trophy in 1998.
The Cameron girls' golf team entered the 3A state tournament final round in ninth and held steady. Cameron (405-400—805) finished ninth, 113 shots behind the Lady Bulldogs.
Gatesville golfer finishes 15th
Gatesville's Kaylan Summers improved by three strokes in the final round to finish 15th in the 4A girls' state tournament at Plum Creek Golf Course. Summers (85-82—167) and the rest of the field in 4A couldn't keep pace with Carrollton Ranchview's Bohyun Park, who posted 62-64—126 to win by 24 strokes.
Lorena's Jordyn Linnstaedter, the Region III-4A champion, shot 83-86—169 to tie for 25th. Gatesville finished 11th in the team standings.
The Crawford and Moody teams both improved their scores in the final round in the 2A state tournament at Roy Kizer Golf Course. Crawford (394-382—776) finished seventh and Moody (417-398—815) was 10th.
Meridian's Gracee Hilburn was the top individual finisher from Central Texas in the 2A girls' state tournament as she posted 90-79—169 for 12th.