Golf is a subjective sport.
One golfer's thrill of a lifetime in shooting 79 could be another player's debacle at having posted the same score.
To the casual observer, it's a walk in the park. But to an avid and committed participant, it can be a grind.
Even so, there are certain numbers and achievements that are unmistakably excellent. No one scoffs at a round in the 60s, and qualifying for top-level competition is a badge of honor.
There's no doubt, then, that District 18-4A has earned a reputation as a quality golf loop. This season, of the 20 players who teed off in boys' varsity district play, 35 percent of them will enter the UIL Class 4A state tournament on Monday and Tuesday at Plum Creek Golf Course in Kyle, just south of Austin.
"If you can get out (of district), you've got a good chance to get to state," Lorena golf coach Ken Thompson said, describing the difficulty of 18-4A golf.
This spring, Gatesville won the district team title with an opening round of 327 at Stonetree Golf Club in Killeen and a 336 in the final round at Cottonwood Creek Golf Course. Robinson junior Cade Allison won the individual title with a pair of 1-under-par 71s and led the Rockets to a second-place finish and a regional berth.
When the 18-4A players emerged from a tough regional tournament at the challenging Raven's Nest Golf Course in Huntsville, Gatesville had finished second to earn a trip to state. Lorena's Corbin Conradt, who took fourth place in the district tournament, finished third individually at regionals and Robinson's Allison claimed fifth to earn a spot at state.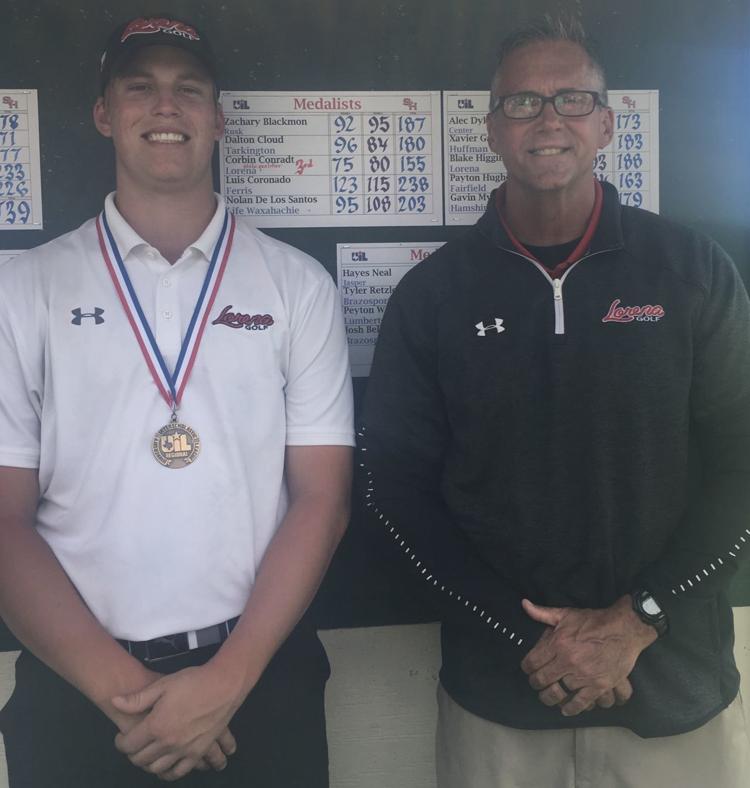 The Hornets will be making the trip to the state tournament for the ninth time in the last 13 years. Gatesville will send four sophomores — Cooper Smith, Cameron Hudson and cousins Caleb Washburn and Evan Washburn — and senior Braden Luensmann to Plum Creek this week.
Hornets coach Guy Dean, who has coached golf for most of his 35 years at the school, said his players have gotten used to the high stakes of regionals and that's related to how competitive district play has been.
"I think part of it is playing quality competition and seeing it every week, but another part is because we've played with these guys and they've played with us, you get more comfortable," Dean said. "We've been paired with Robinson over the years at regionals. There's a little comfort level there. I think that makes you sometimes a little more relaxed, helps you play at those levels."
Other district coaches see it a little differently. To the rest of the pack, Gatesville is pushing everyone to be better.
"Gatesville is like Mart in football," Thompson said. "They're either good or great."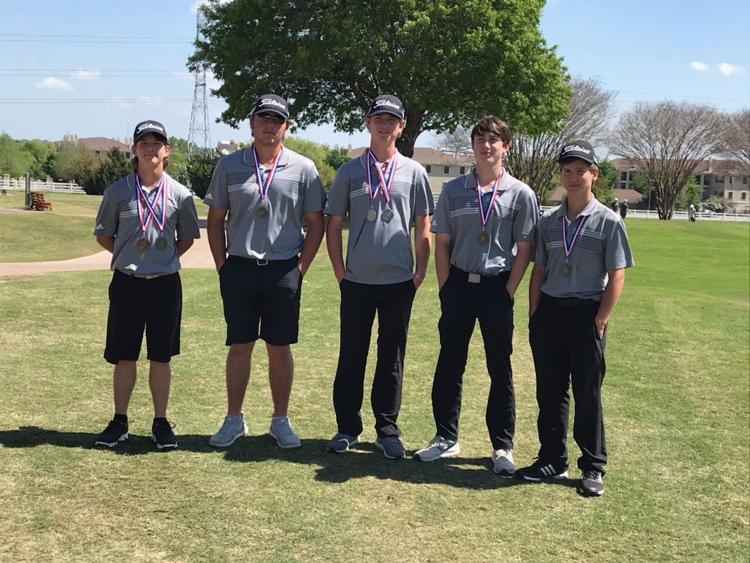 Another aspect of golf that looks different on the inside than it does from the outside is that players are competing against the course as much or more so than any one opponent.
To that end, all of the 18-4A representatives had practice round tee times at Plum Creek on Sunday. In fact, district champ Allison was set to play his warm up with the senior Conradt, who has signed to play college golf at Dallas Baptist.
The practice rounds won't be the grounds to resolve any leftover rivalry from the district tournaments. It's time to focus on state and size up the common opponent — the 18 holes of Plum Creek.
"I would rather them get out there and hit multiple tee shots with different clubs to see what they feel most comfortable hitting," Dean said. "Where do you want to be? Where do you not want to be? That's the main thing we try to do is gain knowledge and familiarity. Trying to putt and chip as much as you can. That's more what we're trying to gain."
And then it will be up to the golf gods once tee times begin on Monday. Robinson athletic director Tommy Allison, who is also Cade's dad, knows it's anybody's game once the tournament starts.
"Cade's goal is to win the tournament," Tommy Allison said. "And he can if he plays well. But golf is a funny sport."