Every now and then, Lee Murphy will be watching a football game when a former coach or teammate sidles up to him to reminisce.
They might say something like, "Hey, remember that time we ran 38 Convoy to the short side of the field …" and Murphy will smile and nod as his friend describes the play. He is, after all, a former state championship quarterback.
Murphy helped the Crawford Pirates go on a spectacular run to win the 2004 Class 2A Division II state championship. He was coached by his father, Robert Murphy, and the Pirates had a long list of contributors. At the end of the school year, Lee Murphy stood out as the Super Centex Male Athlete of the Year after he led the Pirates to a basketball district title and a regional final berth in baseball.
But he's not one to dwell on the past. In fact, he admits he's forgotten some of the details along the way.
"In the back of my head, I think, 'If I had to draw up that play right now, I don't think I could,'" Murphy said. "You start replacing it with other stuff that's in your brain now."
For the former Crawford standout, things like the proper alignment for the slot back in a trips-left formation might have been bumped aside by details such as the presenting symptoms of osteoporosis.
These days, Dr. Lee Murphy can be found practicing family medicine at the Baylor Scott & White's Fish Pond Clinic. He's back in the community where he grew up, where he wants to live and he's fulfilling the life he had already set out for when he was playing quarterback for Crawford.
As a freshman in high school, Murphy was diagnosed with Type I diabetes and began the regimen that goes with treating that illness on a daily basis. By the time he was a senior, Murphy decided to pursue a career in medicine.
When he received the Dave Campbell/Hollis Biddle Super Centex Scholarship, he outlined his goals.
"All the doctors that I've talked to, none of them have had diabetes," Murphy told the Tribune-Herald in 2005. "It would be great — even if I weren't a doctor, but somewhere in that field — just to let kids know, 'Hey, I went through it, you're going to be just fine.' … I want to be a role model."
Murphy went to Texas A&M, where he served as a manager for the Aggies football team during his freshman year in 2005. He earned his undergraduate degree by the end of 2008 and was teaching at Rapoport Academy in Waco in the spring of 2009 when two significant events happened at once.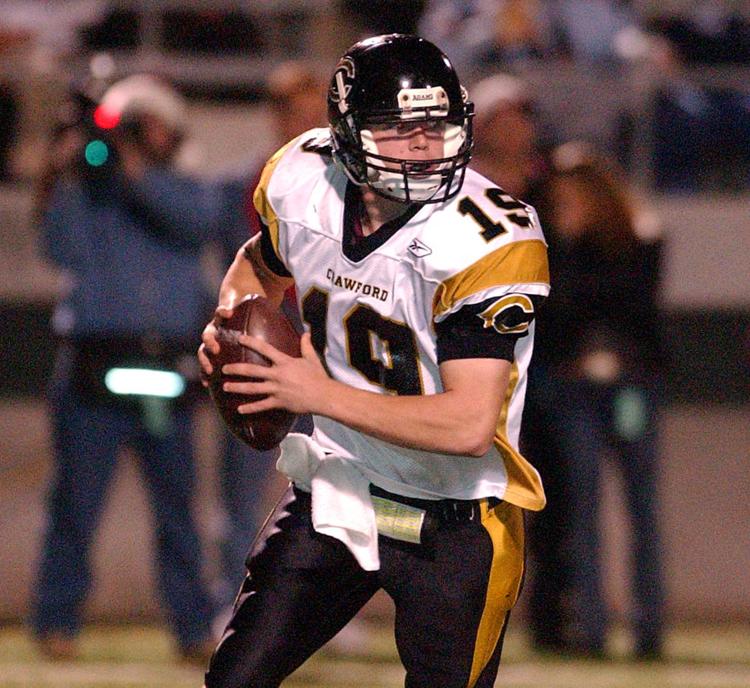 Murphy, who was the salutatorian of his senior class at Crawford, married the school's 2005 valedictorian, Alicia Turbeville, in May of 2009. They were on their honeymoon when Murphy learned he had been accepted to Texas A&M Medical School.
The Murphys moved to Temple, where Lee started training at Texas A&M's Scott & White campus. His med school rotations led him back to the Fish Pond Clinic in Waco, where he had been a patient in his youth.
"That got me interested in family medicine, that it was something that I wanted to do," Murphy said.
After graduating from medical school and serving his residency at University of Texas Health Science Center in Tyler, Murphy looked at the possibility of moving to the Waco area. The Fish Pond Clinic welcomed him back in 2017.
Since returning to Central Texas, Alicia and Lee Murphy and their two daughters Cozette, 5, and Byrdie, 3, have lived in Hewitt, but recently bought a house in Crawford so that Cozette can start kindergarten at Crawford in the fall.
"I always knew that in family medicine you could choose wherever you want to live," Murphy said. "I knew that coming back to Crawford at some point would be a possibility. That kind of sealed the deal for me. I think it's something that's always been a hope of mine and I'm certainly glad that I got the opportunity."
It also gives some of his patients another level of first-hand reassurance.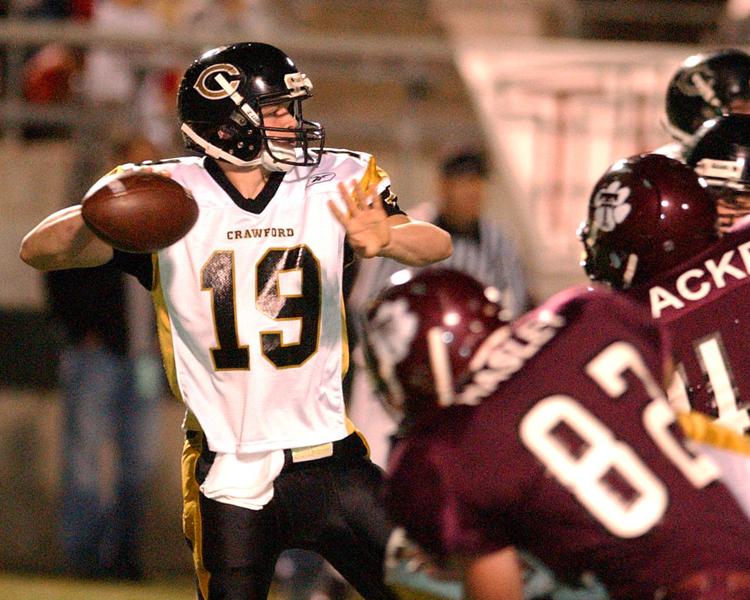 While he was at Crawford, Murphy learned how to overcome the challenges presented by Type I diabetes. Now he's bolstering the confidence of kids he sees who are facing a similar battle.
"It doesn't have to be diabetes, it can be any chronic illness," Murphy said. "There's really nothing that you can't do, that you can't accomplish if you set your mind to it. If you take care of yourself, if you follow a good routine."
And he draws a parallel between preparing for a game and dealing with chronic health issues. In fact, he says, it can even be a tool for success.
"It's like anything else with athletics, it comes down to routine and practice," Murphy said. "Diabetes, or whatever chronic illness you have, just becomes a part of it. I think it really kind of helps you because it kind of forces your hand that you have to be disciplined."
Of course, around here even being a doctor and healing people can come in second in some folks' eyes to playing QB and winning a state title. Not surprisingly, Murphy has put that in proper perspective as well.
"From time to time, a patient of mine will know somebody from Crawford and will reference that I used to play ball at Crawford," Murphy said. "They tend to harp on the state championship. It's not something I talk about all that much.
"In my mind, it was something great to be a part of. If anybody asks I'm free to tell them and talk about it. For the most part, I kind of let other people bring it up and it doesn't really happen all that often, to be honest."