When you're a football coach in Texas and you win a state championship, your cellphone tends to blow up with congratulatory text messages.
La Vega coach Willie Williams recently experienced that technological "cell-ebration" for the first time. But Williams also used his phone to pass out some thank you messages, including one to the parents of his brilliant two-way star Parrish Cobb.
Cobb and his family moved from Waco to nearby Bellmead and into the La Vega school district prior to his sophomore year. Williams couldn't be happier that they did.
"He has great parents. They support the school, they support Parrish," Williams said. "Without the parents, there would be no Parrish. Without the parents and Parrish coming over to our system and our school district, we probably wouldn't be sitting here right now.
"I'm just so grateful to have that opportunity. Matter of fact, I texted them, 'I want to thank you for allowing us to coach your son.' It meant a lot to us."
Cobb dazzled as a slot receiver and kick returner for the 16-0 Pirates as a senior in 2015. But it was blanketing coverage for La Vega's suffocating defense that makes him the Defensive Player of the Year on the Tribune-Herald's 61st annual Super Centex Football Team.
An elite cover cornerback mirrors a great baseball umpire — a lot of the time, you hardly realize they're there. Cobb was so effective in muzzling the opponents' best receiver that many teams refused to throw the ball his direction.
"They were afraid. We always put him on their best receiver," Williams said. "We realized they weren't going to go there. Some of them tried him a few times, and it came up short. I even watched him in the all-star game (the Semper Fidelis Bowl) and I think he had one pass thrown his way, and I was kind of getting bored, going, 'Golly, test him, test him.' "
The Pirates' rivals who tried to test Cobb usually flunked. He made 60 tackles, broke up 16 passes and intercepted four more.
Cobb said he relished the position La Vega defensive coordinator Don Hyde routinely put him in, which typically meant one-on-one confrontations with the best athlete on the other team.
"That's the best part, not only being able to shut down one receiver but the whole side of the field," Cobb said. "It's the best feeling to be out there. You know you're helping out your DC because he can blitz, he can do anything he wants because he knows he has a good secondary on the back end."
Then when La Vega's defense forced a punt — which it did often, allowing just 71 points in their six playoff games — Cobb merely retreated a few steps to take the punt. When the Pirates' offense strolled onto the field, Cobb linked up with that group, too. He ended up scoring 18 touchdowns.
Williams said the offense "took off" when he began using Cobb as a slot receiver after reserving him mostly for defense his junior year.
Cobb said he sensed La Vega was due for a special season as far back as the summer, when players started showing up en masse for voluntary workouts. The talent was there. The fact that the Pirates were adding more motivation and determination to the mix only solidified their state title chances.
Cobb, who is as introspective as he is athletically gifted, compared it to finding the missing piece of a jigsaw puzzle. The whole picture isn't clear until every hole is filled.
"The puzzle was complete," said Cobb, who has committed to Oklahoma but still has other suitors. "We had good play calling along with good athletes. The years before we had little pieces, but this year the whole puzzle was complete."
Offensive POY: Traion Smith, Yoe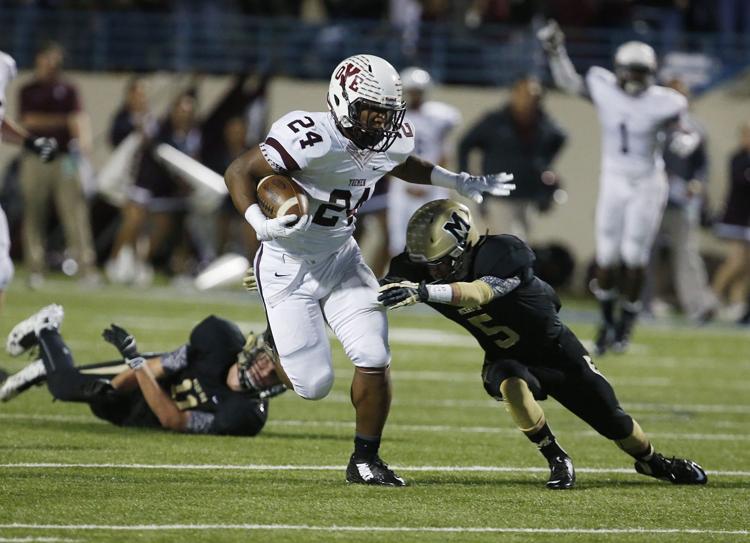 At his core, Traion Smith is a good-hearted young man. But he appreciates the fact that the football field isn't always a sweet place. Asked what most appeals to him about football, Smith didn't hesitate.
"It's the physicality," he said. "Being able to hit people without getting in trouble. Being able to do bad things, I guess, and yet it's legal."
As a running back, Smith used his physical gifts to run through, around and past would-be tacklers at a rate no area runner has ever matched. Smith set the Central Texas single-season (3,010 yards) and career rushing (7,625 yards) records, while scoring 50 touchdowns for a Cameron Yoe team that reached the state championship game for a fourth straight year. As such, he is the Tribune-Herald's easy choice for Super Centex Offensive Player of the Year.
From the moment he first toted the football as a varsity player his sophomore year, Smith showed off a special ability.
"He rushed for 200 yards in his first game that year against Connally," Yoe coach Rick Rhoades said. "There were so many times he just took the team on his shoulders, and made some phenomenal runs."
Smith's value to his team was illustrated even further in the state final against Brock. Smith shredded the ACL, MCL and PCL in his right knee while cutting toward the end zone shortly before halftime. The Yoemen, who scored to go up 20-7 right after Smith's injury, couldn't overcome the loss of their senior leader, and lost 43-33 to end their chances of becoming just the fourth program in Texas history to win four straight state titles.
Smith had surgery on his knee Dec. 29 and hopes to work back in time to play college football in the fall. (He hasn't made his college choice yet).
Despite the painful way his high school football career ended, Smith owns a healthy perspective about his time as a Yoeman.
"I'll remember every Friday night," Smith said. "There's no place like Cameron. You'd go to the game, and there would be more people in the stands than in the entire town."
Coach of the Year: Willie Williams, La Vega
Football coaches don't like playing drama teacher. Give a coach a choice, and he would pick a drama-free team every time. The absence of any kind of locker room soap opera, even as much as winning state, is what made this season so enjoyable for La Vega's Willie Williams.
"We're on the sideline, those guys are on the field," Williams said. "We always preach, play the next play. There was never any drama out there, never any panic. They just held the course."
Williams' guidance in overseeing La Vega's historic championship season won him the Super Centex Coach of the Year award. The dean of Central Texas coaches in his 26th season, Williams bested a crop of candidates that included Cameron Yoe's Rick Rhoades, Bremond's Jeff Kasowski, Crawford's Delbert Kelm and West's David Woodard.
Williams is an institution at La Vega. He graduated from the school in 1977, then joined the coaching staff as an assistant in the early 1980s before taking over as the head coach in 1990.
Defensive back Parrish Cobb said the Pirate players wanted to win state as much for Williams and the other coaches as for themselves.
"Just to see the looks on their faces, to see Coach Williams yelling, 'Yes! Yes! Yes!' it was the best feeling in the world," Cobb said.
Williams shared that moment with his son, Jamal, a sophomore quarterback. Their postgame embrace only deepened the emotion of the victory. Williams said he plans to coach two more years to see Jamal graduate, then "I'm probably going to walk across the stage with him."
But if he keeps having as much fun as he did in 2015, it may be hard to leave.
"You just enjoyed going to work every day because you were going to be able to coach those types of kids," Williams said.
Offensive Newcomer: Jalen Harris, Waco High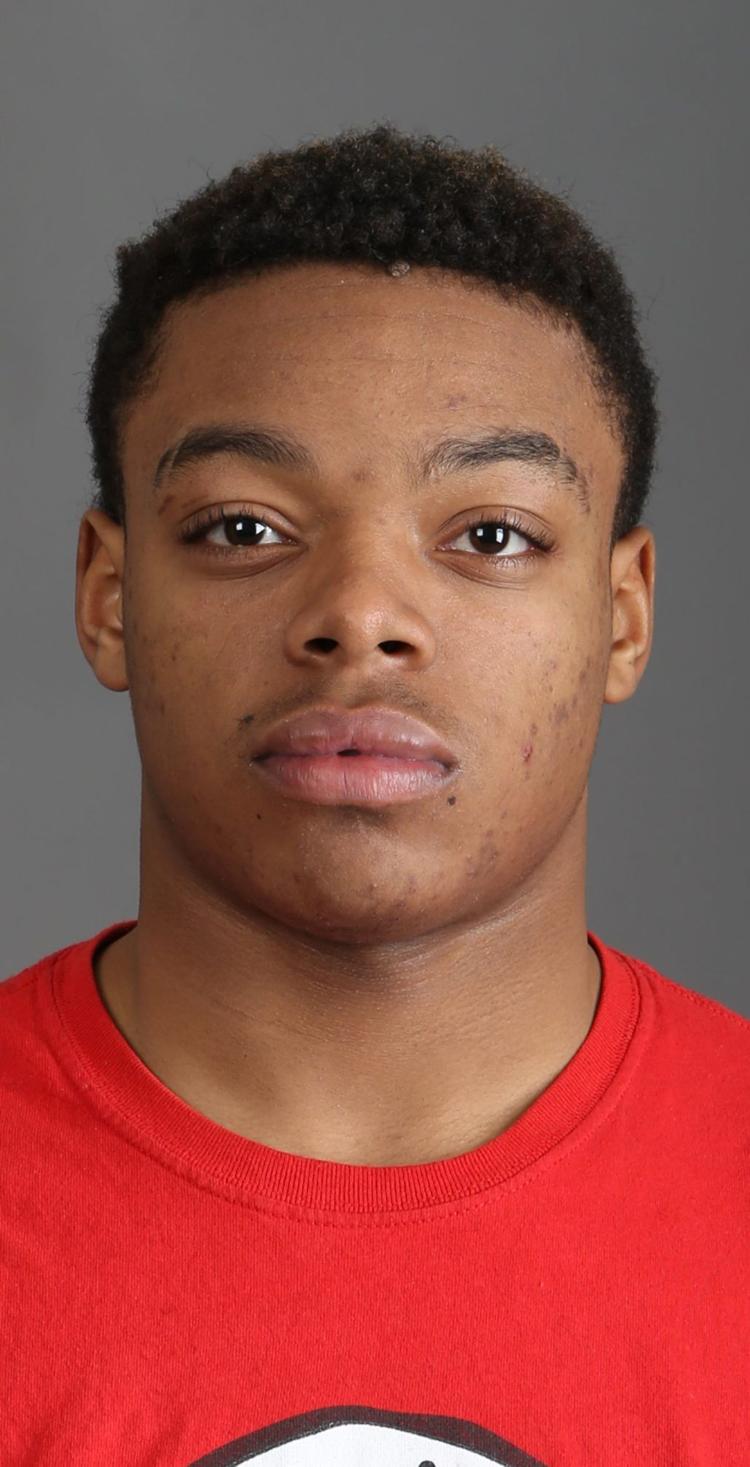 Marty Herbst admits that Jalen Harris was ready for Friday nights before Friday nights were ready for him. The Waco High coach said Harris had the talent to play varsity football as a freshman in 2014, but the Lions prefer to give their ninth-graders at least a year of subvarsity seasoning.
Harris more than made up for lost time this year. Displaying game-breaking skill at a variety of offensive skill positions, Harris accumulated 1,774 yards of total offense on his way to being named the Trib's Offensive Newcomer of the Year.
Harris kept defenses guessing, lining up as a receiver and running back in addition to his primary spot as Waco High's quarterback. He also plays basketball and runs track, but he finds his release on the gridiron.
"When I get out there and play, I love the game," Harris said. "It takes away everything else."
Defensive Newcomer: Brayden Mathis, China Spring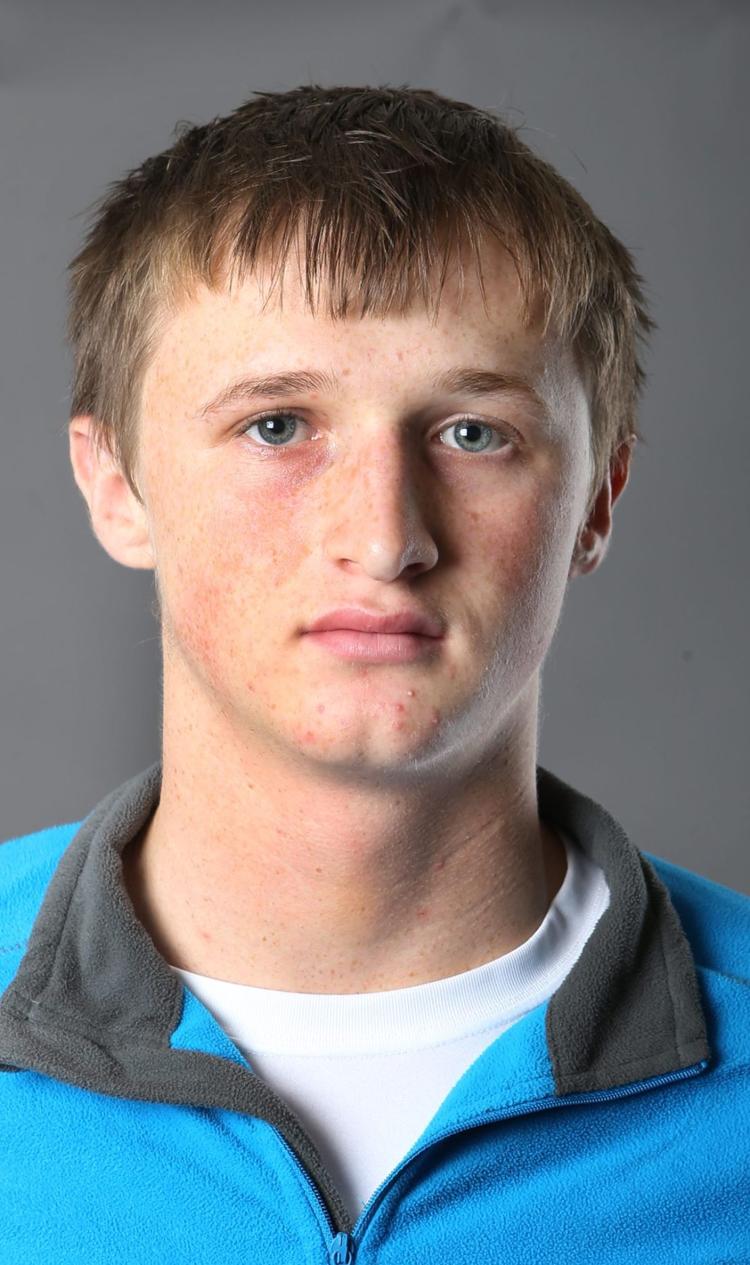 Brayden Mathis takes honors classes as a China Spring sophomore. As a linebacker he earns an A-plus grade, too. In his first varsity season, Mathis posted a school-record 172 tackles to be named the Trib's Defensive Newcomer of the Year.
"Brayden just has great instincts," China Spring coach Mark Bell said. "He makes the calls for us at linebacker and he has a lot of strength and intelligence. That all works together to allow him to really fly to the ball."
Mathis displayed a knack for dropping back into pass coverage and coming up with critical open-field tackles. He said he probably learned the most in China Spring's 43-41 nondistrict win over Cameron Yoe. "I had a blast that game," he said.
---
2015 TRIBUNE-HERALD SUPER CENTEX FOOTBALL TEAM

Offensive Player of the Year: Traion Smith, RB, Cameron Yoe
Defensive Player of the Year: Parrish Cobb, DB, La Vega
Offensive Newcomer of the Year: Jalen Harris, QB, Waco High
Defensive Newcomer of the Year: Brayden Mathis, LB, China Spring
Coach of the Year: Willie Williams, La Vega
FIRST TEAM OFFENSE
Pos
Player
Cl
Ht
Wt
School
QB
Roshauud Paul
Jr
6-0
170
Bremond
RB
Traion Smith
Sr
5-9
195
Cameron Yoe
RB
Keaton Dudik
Jr
5-10
165
China Spring
WR
Joseph Ward
Sr
5-10
170
Midway
WR
Bailey Horn
Sr
6-2
180
West
WR
Andrew Taylor
Jr
6-0
185
McGregor
UT
Mason Tobola
Sr
6-2
195
West
OL
Zach Shackelford
Sr
6-4
295
Belton
OL
Waahid Muhammad
Sr
6-5
300
La Vega
OL
Garrison Tulos
Jr
6-3
285
Bremond
OL
Nick Sheldon
Sr
6-1
255
Midway
OL
Clayte Hickey
Jr
5-9
165
Crawford
K
Jackson Smith
Sr
5-11
165
Midway
RS
Sicory Smith
Jr
5-7
138
Cameron Yoe
FIRST TEAM DEFENSE
Pos
Player
Cl
Ht
Wt
School
DL
D'Andre Adams
Sr
6-0
235
Cameron Yoe
DL
Steven Field
Sr
6-4
230
China Spring
DL
Myron Busby
Sr
5-8
189
Teague
DL
Taquon Graham
Jr
6-4
245
Temple
LB
Lucas Steinkamp
Jr
5-8
165
Crawford
LB
Anthony Davis
Sr
5-11
190
La Vega
LB
Alex Parsons
Jr
5-10
205
McGregor
LB
Zacchaeus Bell
Sr
5-11
187
Teague
DB
Parrish Cobb
Sr
6-0
185
La Vega
DB
Wyatt Griffith
Sr
5-11
175
Crawford
DB
Joe Williams
Jr
5-10
160
Bremond
DB
Charles Oliver
Sr
6-3
190
Fairfield
P
Alexis Arrenaga
Sr
5-11
160
Waco High
SECOND TEAM OFFENSE
Pos
Player
Cl
Ht
Wt
School
QB
Sam Glaesmann
Sr
6-4
200
Midway
RB
Eric Clayburn
Sr
6-0
190
Midway
RB
Noah Bleything
Jr
5-10
170
Crawford
RB
De'Vante Nealy
Sr
5-8
165
Temple
WR
Brandon Benson
Sr
6-3
190
La Vega
WR
RayAndre Browning
Sr
6-1
175
Bremond
WR
Cutter Haigood
Jr
5-11
175
China Spring
UT
Jacob Spivey
Jr
5-10
175
Lorena
OL
Jax Donohoo
Sr
6-2
220
Fairfield
OL
Jacob Etheredge
Sr
6-4
255
McGregor
OL
Ryan Mitchell
Sr
5-11
270
Teague
OL
Derrick Oliver
Sr
6-0
240
Whitney
OL
J.R. Rocha
Jr
6-1
275
Bremond
K
Joanly Martinez
So
5-10
175
McGregor
RS
Quentin Dancer
Sr
5-11
165
West
SECOND TEAM DEFENSE
Pos
Player
Cl
Ht
Wt
School
DL
Anthony Flowers
Sr
6-1
195
Midway
DL
La'daidreanin Glasker
Jr
6-1
265
Waco High
DL
Jesse Valdez
Jr
6-1
230
Cameron Yoe
DL
Ryan Coleman
Sr
6-2
230
Fairfield
LB
Blake Mitchell
Sr
5-9
190
Lorena
LB
Eddie Luna
Jr
5-9
195
Cameron Yoe
LB
John O'Kelley
Sr
6-3
212
Groesbeck
LB
Josh White
Jr
5-9
180
Bremond
DB
Max Villadeval
Sr
5-9
165
Crawford
DB
Eric Cuffee
Sr
6-0
188
Waco High
DB
Dyondre Walker
Sr
5-10
200
Midway
DB
Zach Grimm
Sr
5-9
160
Lorena
P
Kyle Holecek
Sr
5-9
175
Reicher
Honorable Mention
Offense: Peyton Mansell, Olajuwon Taylor and Davion Peoples, Belton; Adrian Mathis, Bosqueville; Jacob Smitherman, Cameron Yoe; Tyrick James, Noah Stebens, Ryan Carlson and Brett Cain, China Spring; Kristian Evans, Connally; Garrett Dutschmann, Franco Landeros, Jason Wiethorn, Bo Pearson and Cade Johnston, Crawford; Haisan Myers, Cam Hicks, Jeremy Wood and Michael Hudson, Fairfield; Kobe Hailey, Frost; Jaylon Medlock, Groesbeck; Braydyn Gillham, Brandon Simpson, Austin Engelhardt and Kailen Pederson, Hubbard; James Lane and C.J. McLeain, McGregor; Jaylen Gipson, Case Adair, Matron Gerald and Darius Dorsey, Mexia; Jake Graham, Midway; Jeric Smith, Clayton Keathy and Tristan Trepinski, Reicher; Chase Allison, Grant Reel and Braxton Ashcraft, Robinson; Mikkail Shepherd, Teague; Davion Curtis, Temple; DaVonte Wilson, University; De'andra Jackson, Waco High; Kelton Mansfield, Whitney
Defense: Tanner Fleet, Axtell; John Harvey, Belton; Graham Gonzalez, Treston Frazier and Tristan Cale, Bosqueville; Shannon Beaman, Cayden Johnson, Ben Foster and Tristan Czajkoski, China Spring; Adrian Johnson, Connally; Jeff Ward and Derrick Shaw, Crawford; Tarrance Rischer and Erick Rodriquez Reyes, Fairfield; Cooper Edmiston, Gatesville; Brayden Bradley, Kolby Ayres, Jarrius Washington and Landon Frazier, Groesbeck; Caydyn Gillham, Bishop Andrews, Jordan Green and Brandon Lynch, Hubbard; Kemoche Hobbs and Fred Rogers, La Vega; Lane Michna, Lorena; Cooper Baize, Mart; Blake Boles, McGregor; Tyrik Ray, Avery Williams, Devin Banks and Demitri Freeman, Mexia; Jaxon Player, Christian Davis and Landon Jones, Midway; Nic Hovde, Ross Ginsburg, Bradley Bass and Zach Martinez, Reicher; Mason Cooper, Robinson; Dylan Crawford and Chandler Hunt, Teague; Corey Mann, Temple; Nakevayon Vincent and Dwain Richie, Waco High; Adolfo Rodriguez and Tristan Gonzalez, West; Alex Johnson, Whitney
---
First-team profiles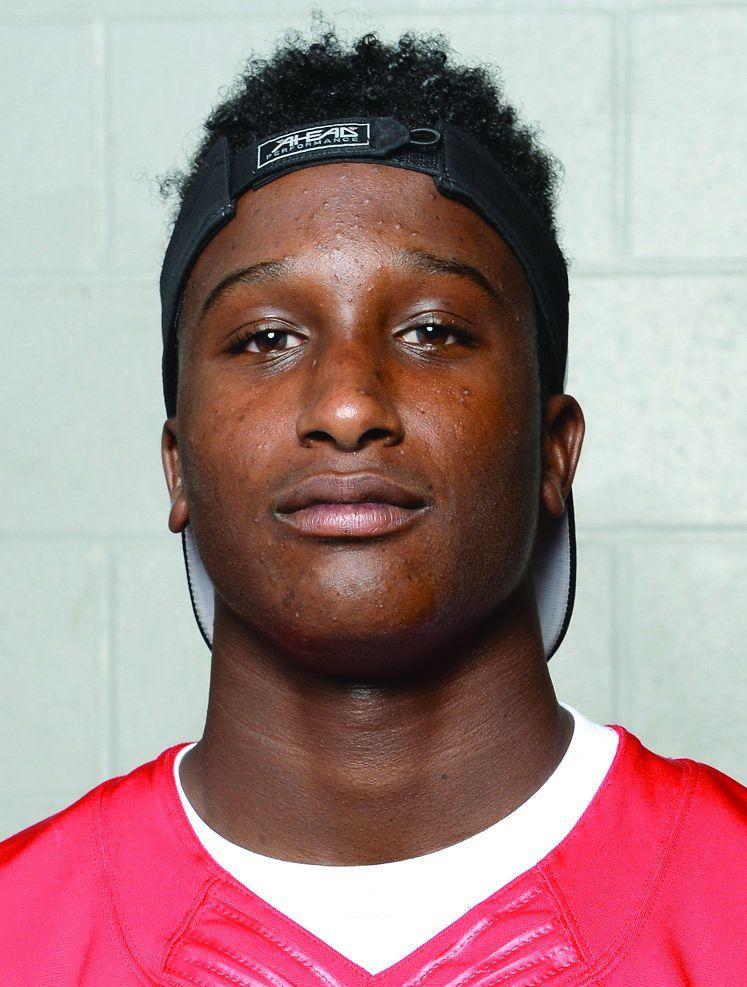 Tigers' top playmaker tallied 29 passing TDs, 40 rushing TDs for champs.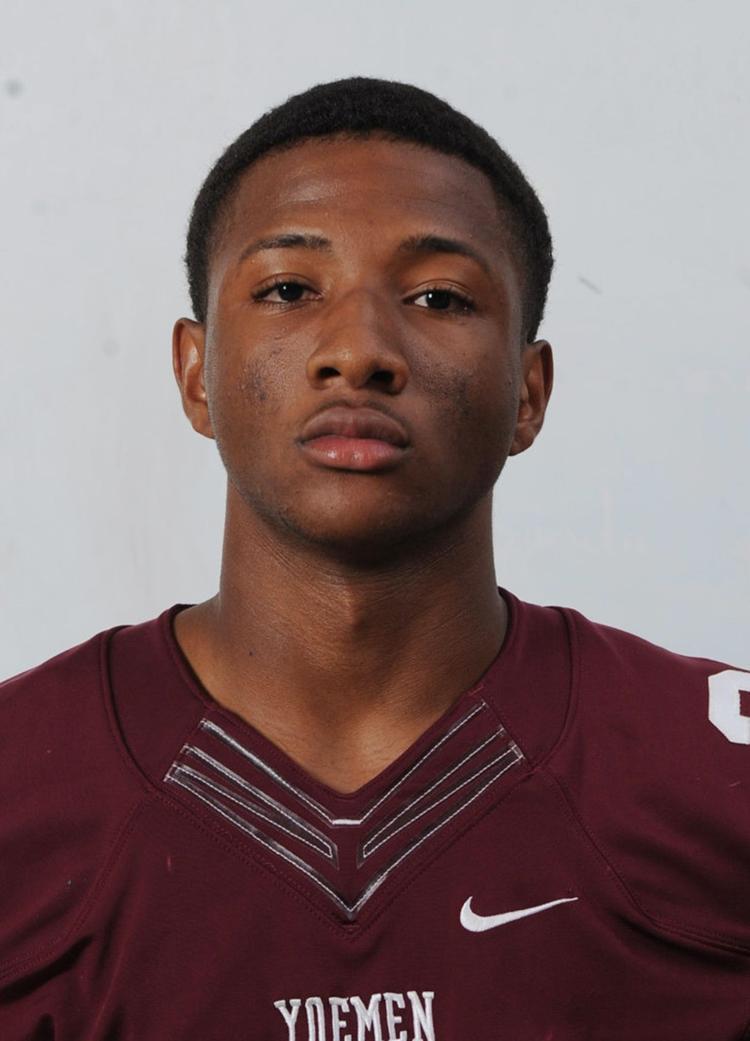 Star RB set area career, single-season rushing records for finalists.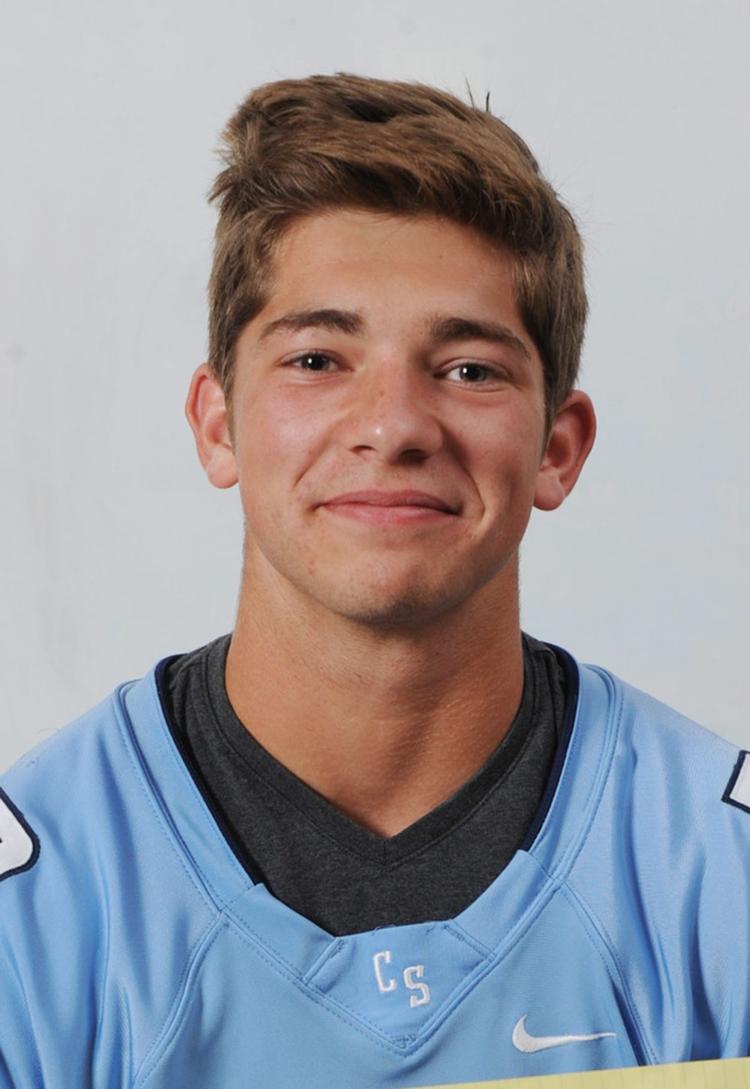 Scooted his way to 2,167 yards, 22 TDs while guiding Cougars to region final.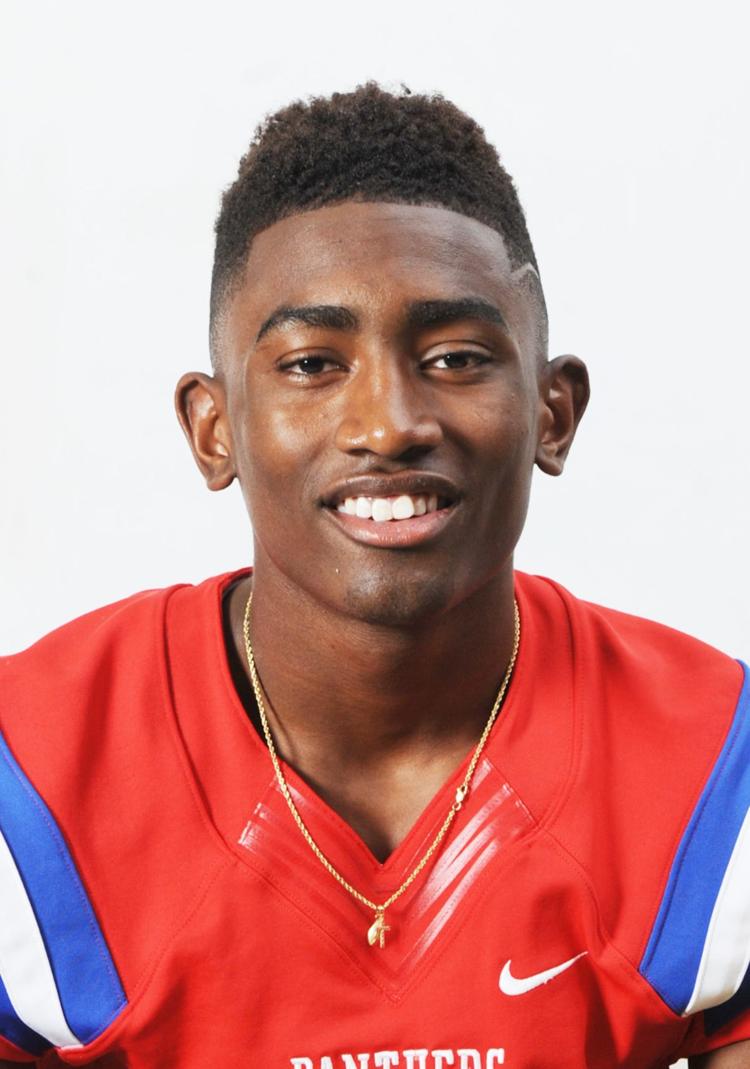 12-6A off. MVP nabbed 105 balls for 1,619 yards with 20 scores.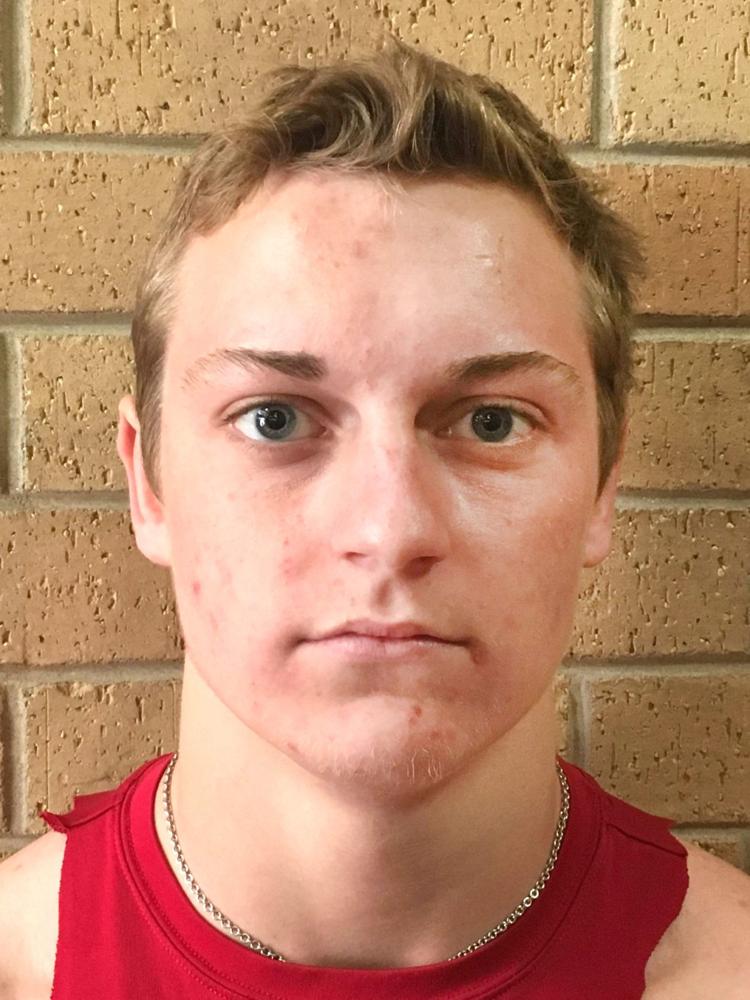 Sticky-fingered Trojan had 1,515 receiving yards, 24 for TDs.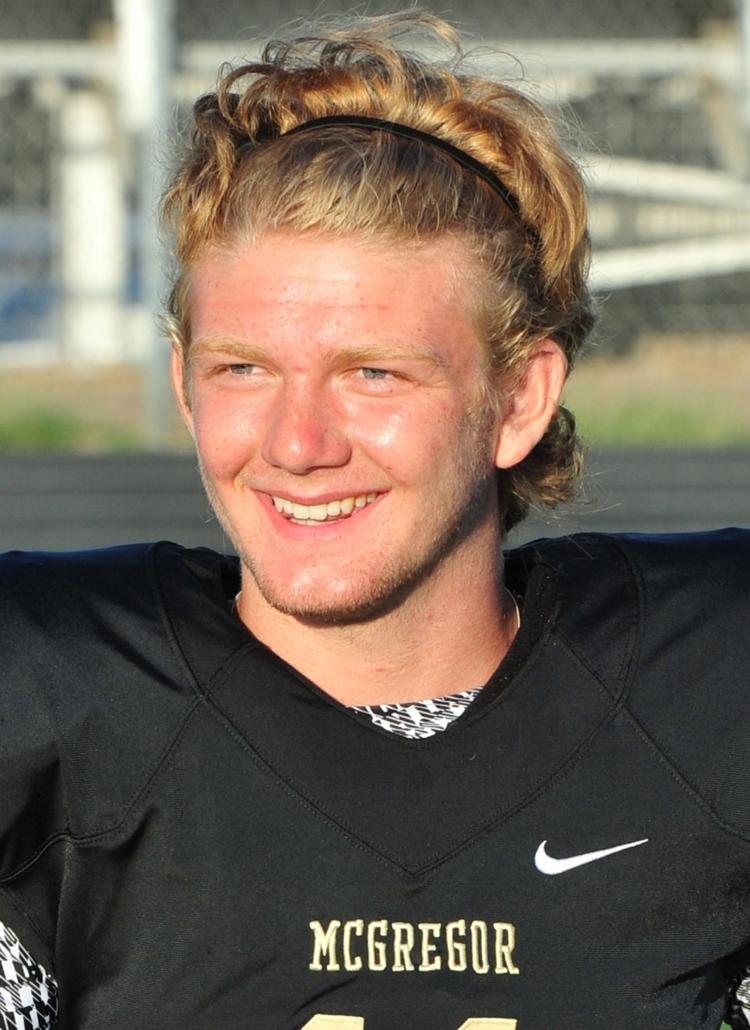 Breakout Bulldog hauled in 83 catches for 1,382 yards, hit paydirt 11 times.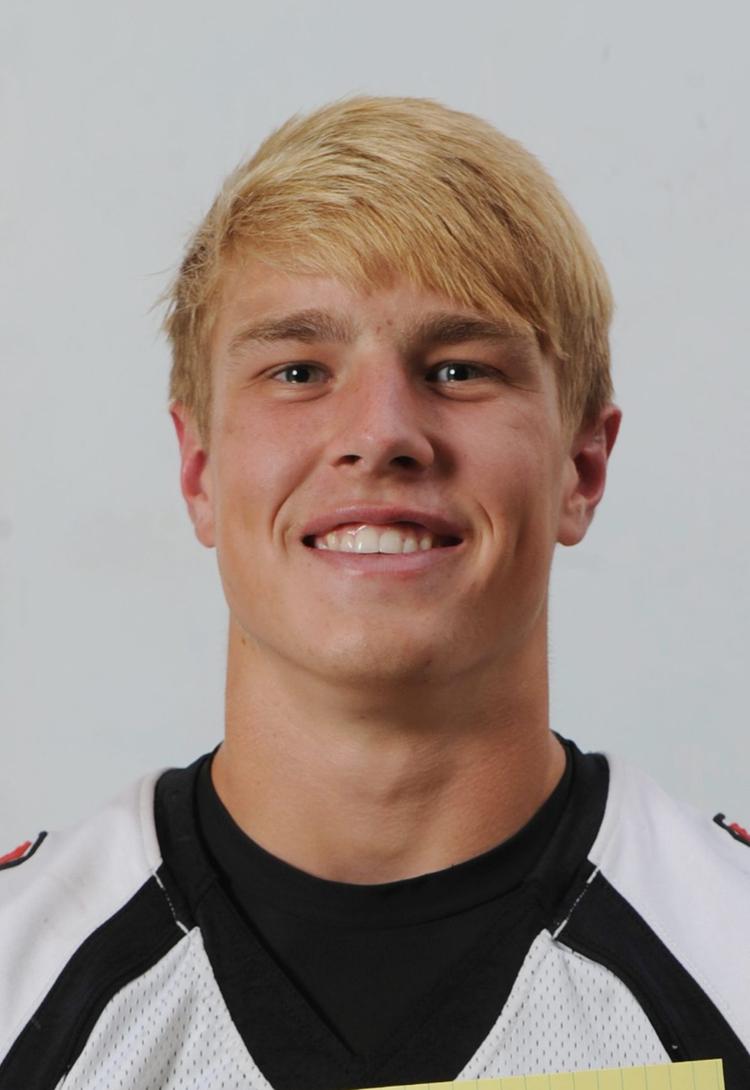 Do-it-all leader of Trojans accounted for 34 TDs in air, 16 on ground.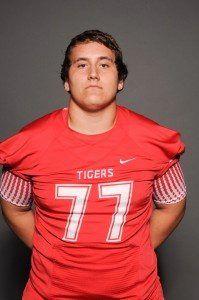 K-State commit hammered 100 blocks in which he floored his defender.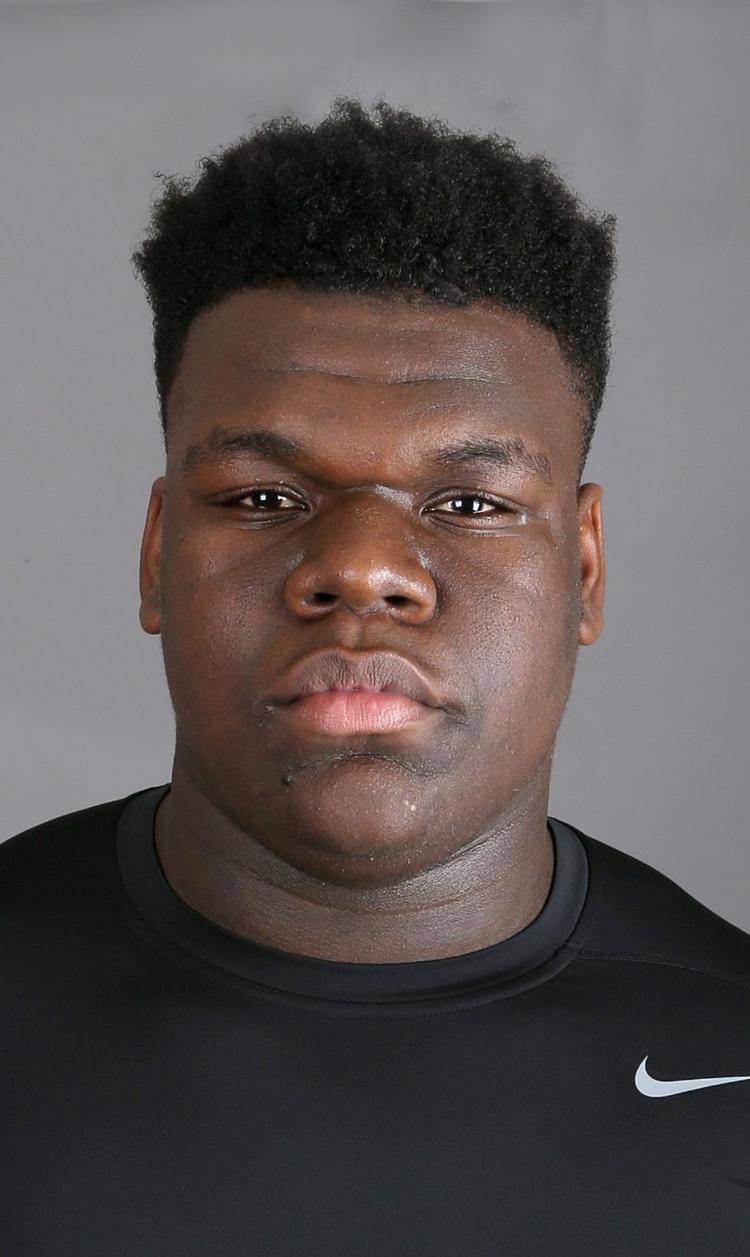 Tulsa pledge anchored dominant line for 4A state champions.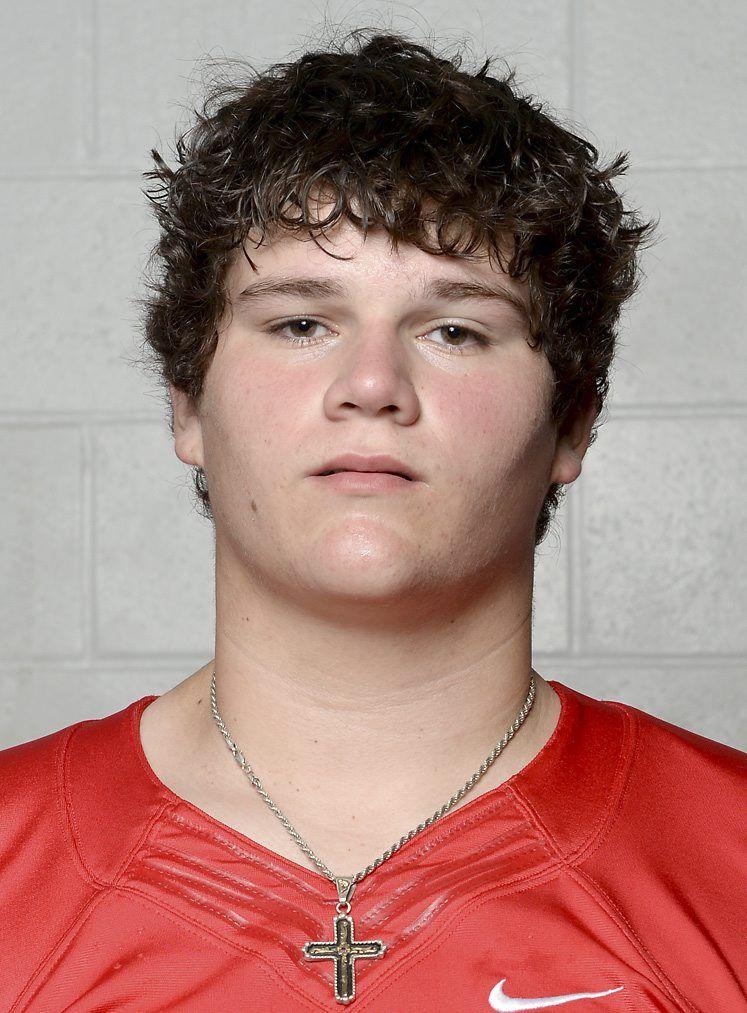 Graded 91 percent, made 31 pancake blocks for 2A repeat champions.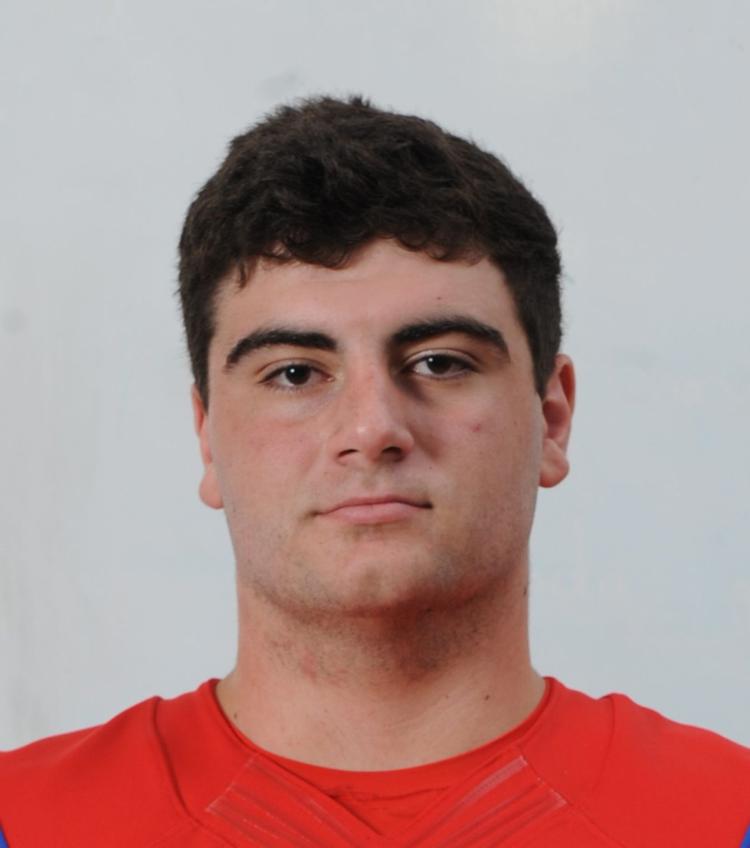 Panther center graded out at 95% while dishing 25 pancakes.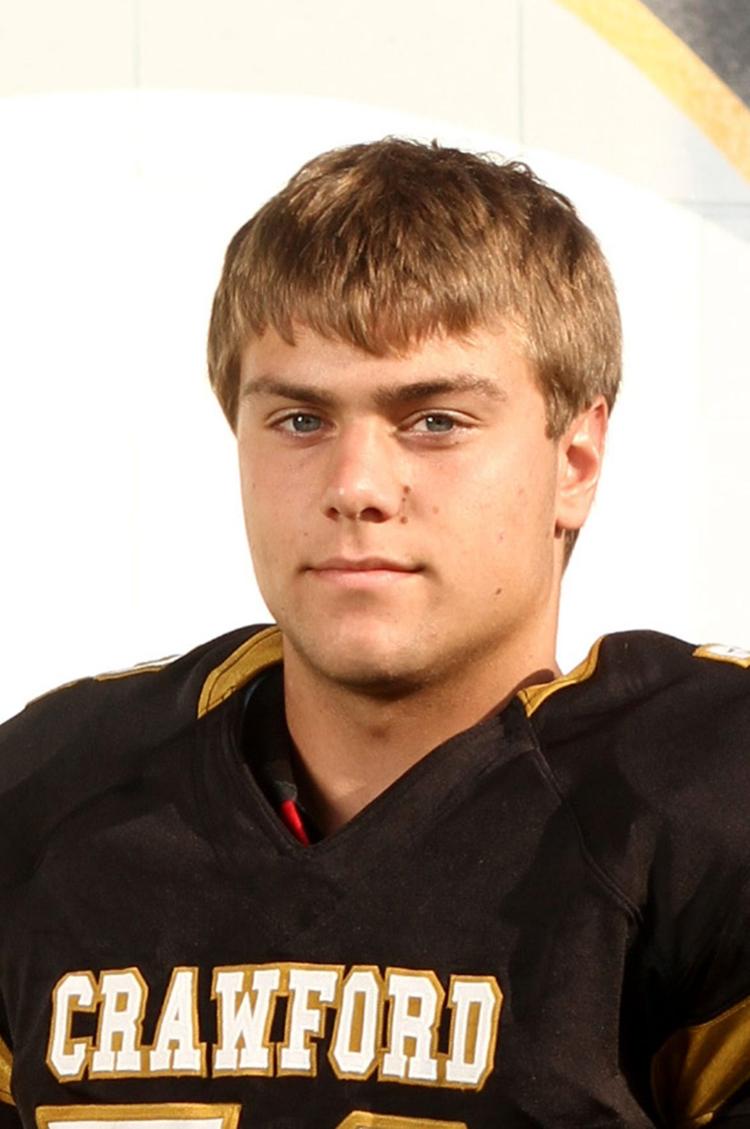 Leading lineman for a team that averaged 37 points, 277 rushing yards.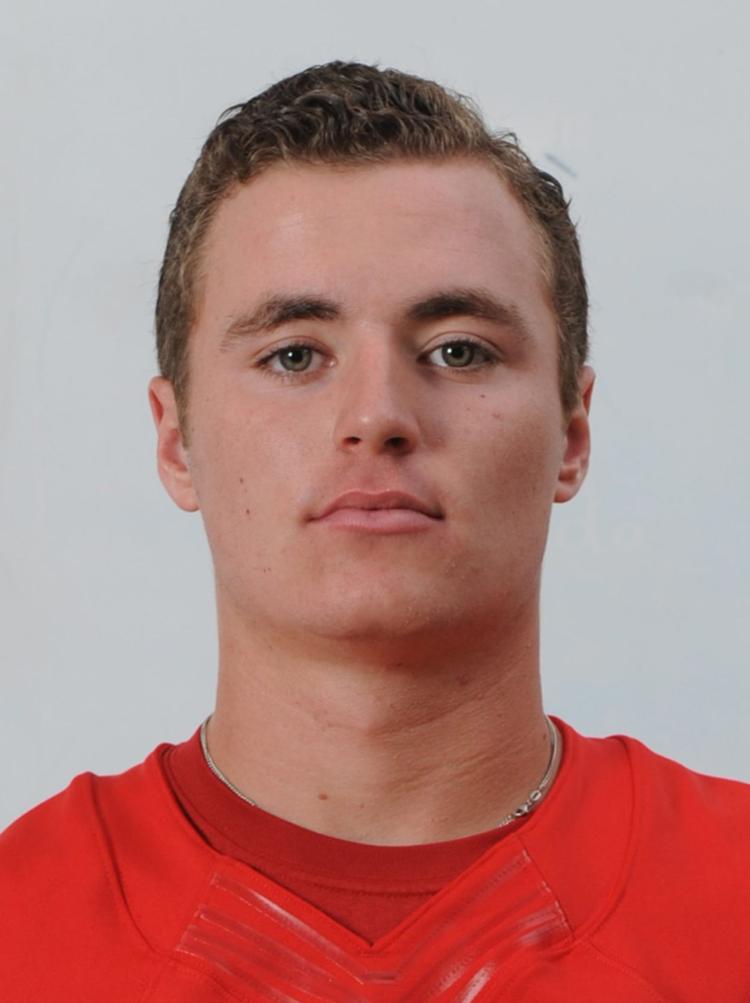 Texas Tech commit drilled 16 of 21 field goal tries with a long of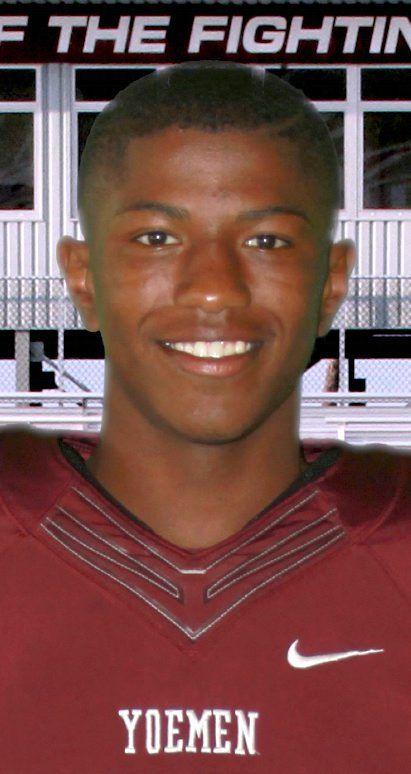 Dynamic receiver, returner took back both punt and kick for scores.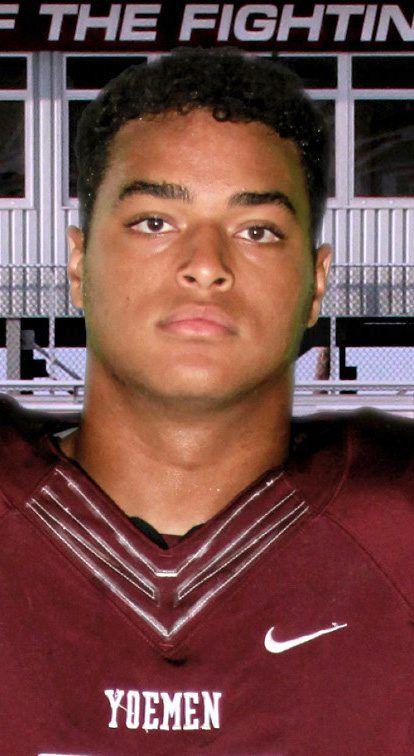 Dominant lineman made 155 tackles, 40 QB pressures for finalists.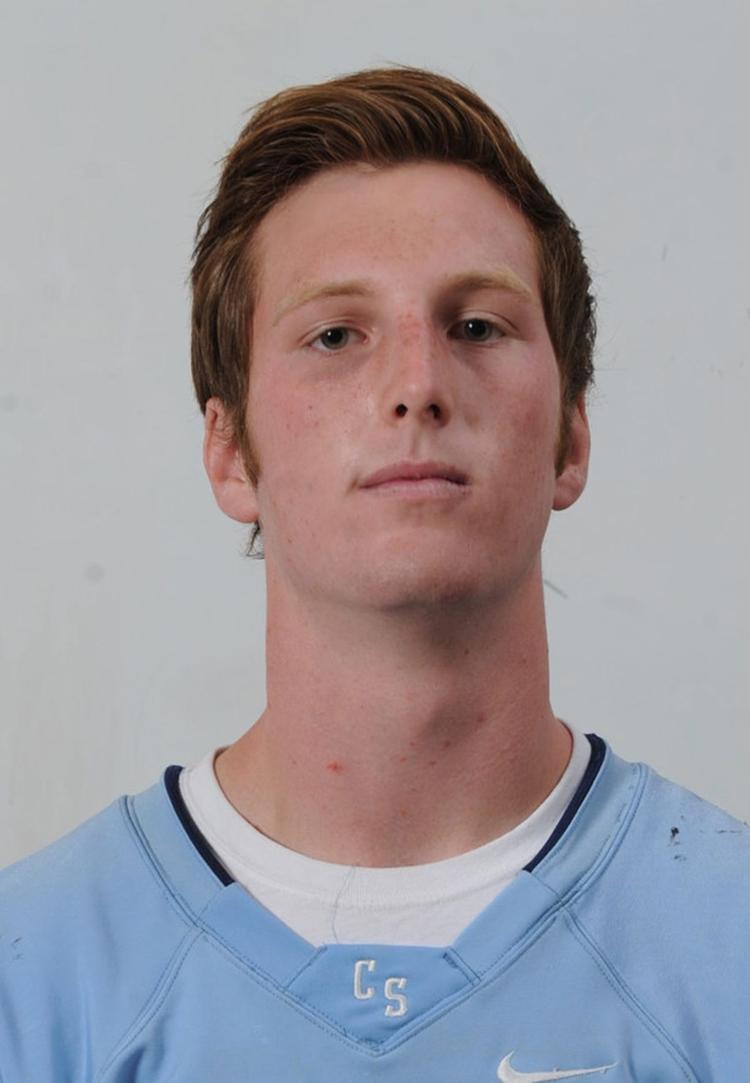 13-4A def. MVP racked up 113 tackles, 11 sacks for sturdy Cougar 'D.'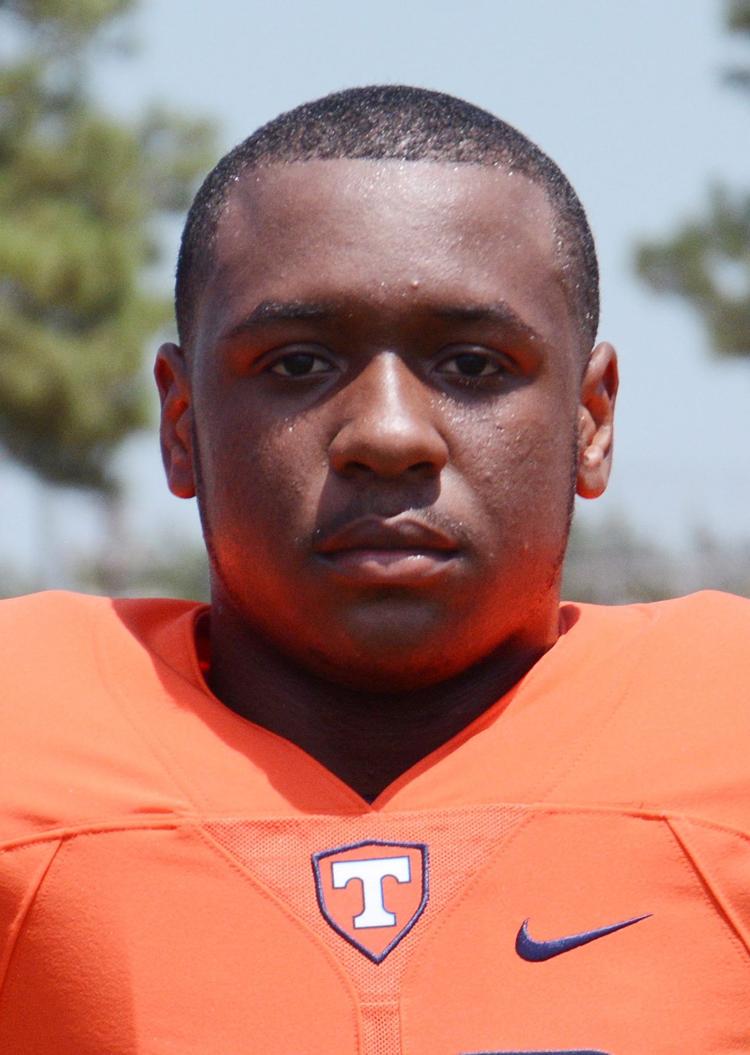 Nose guard plugged holes to tune of 75 tackles, with 15 for losses.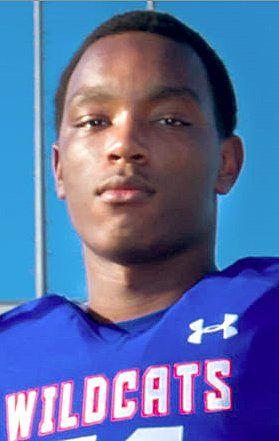 12-6A's top defender powered his way to 12.5 sacks, forced 3 fumbles.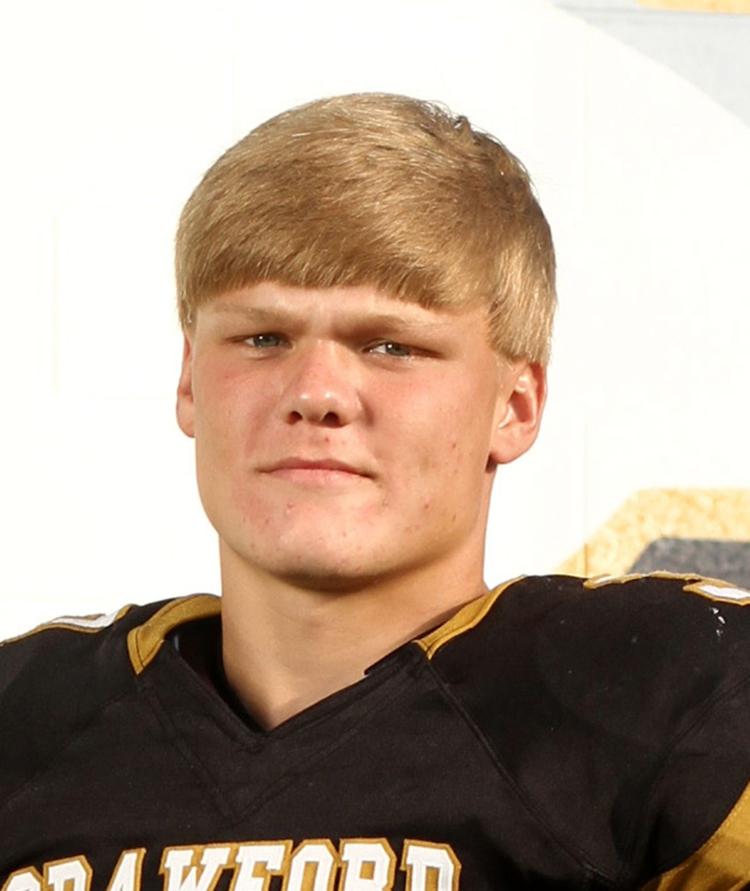 Heady Pirate led Central Texas with 202 tackles, including 149 solos.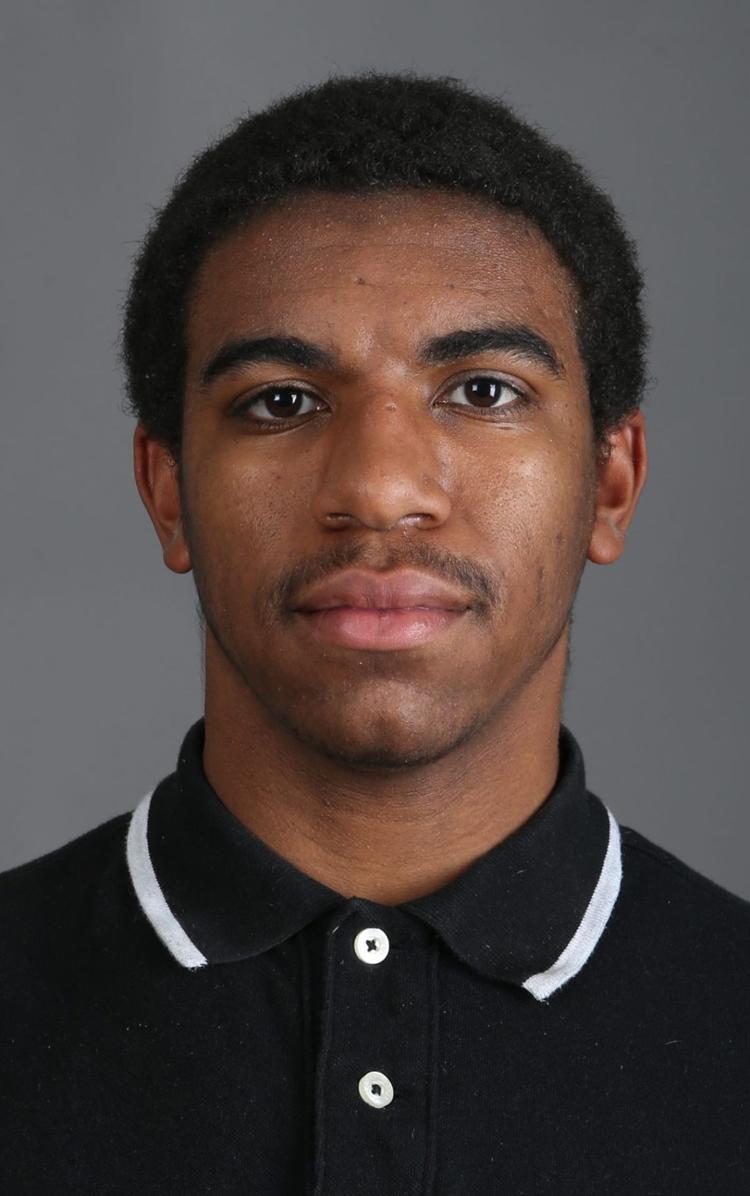 Big-time playmaker patrolled field for 131 tackles, 2 fumble recoveries.
Versatile defender had 4 recoveries, 1 pick returned for touchdown.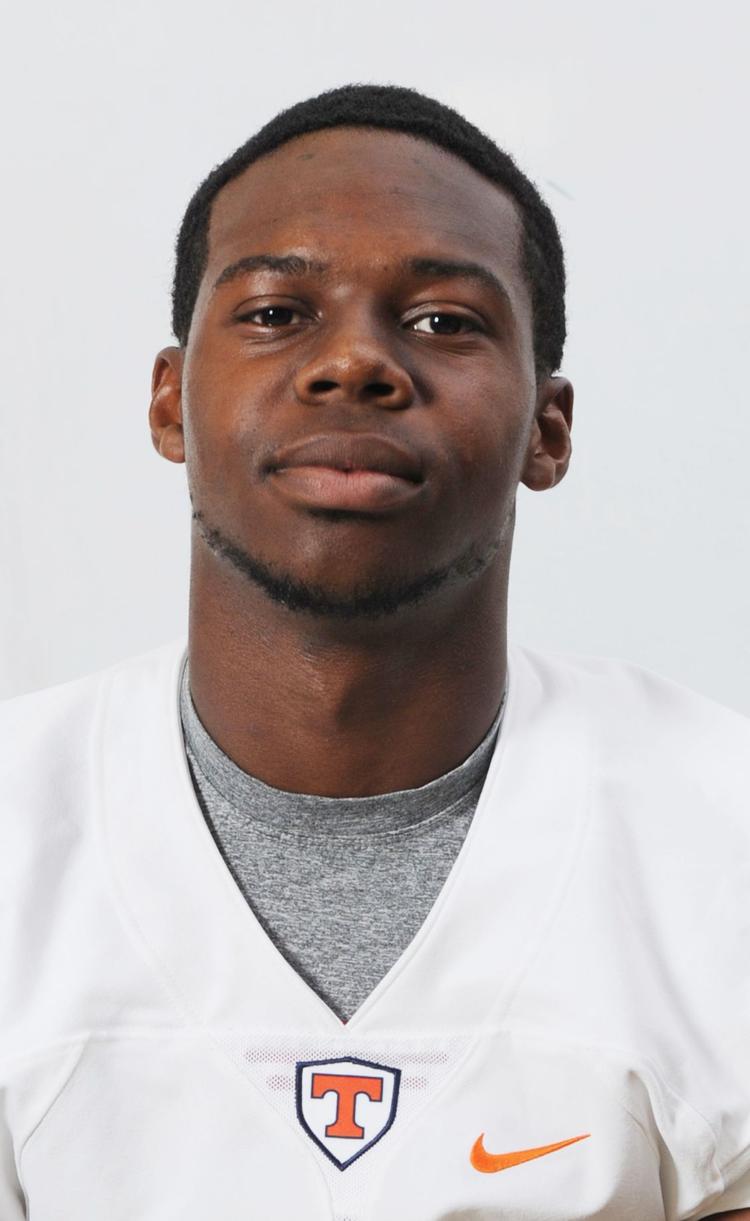 13-4A def. MVP dumped 27 ball carriers behind the line of scrimmage.
Centex DPOY shut down his side of field; has committed to Sooners.
8-2A MVP provided big plays at both QB and safety, making 6 picks.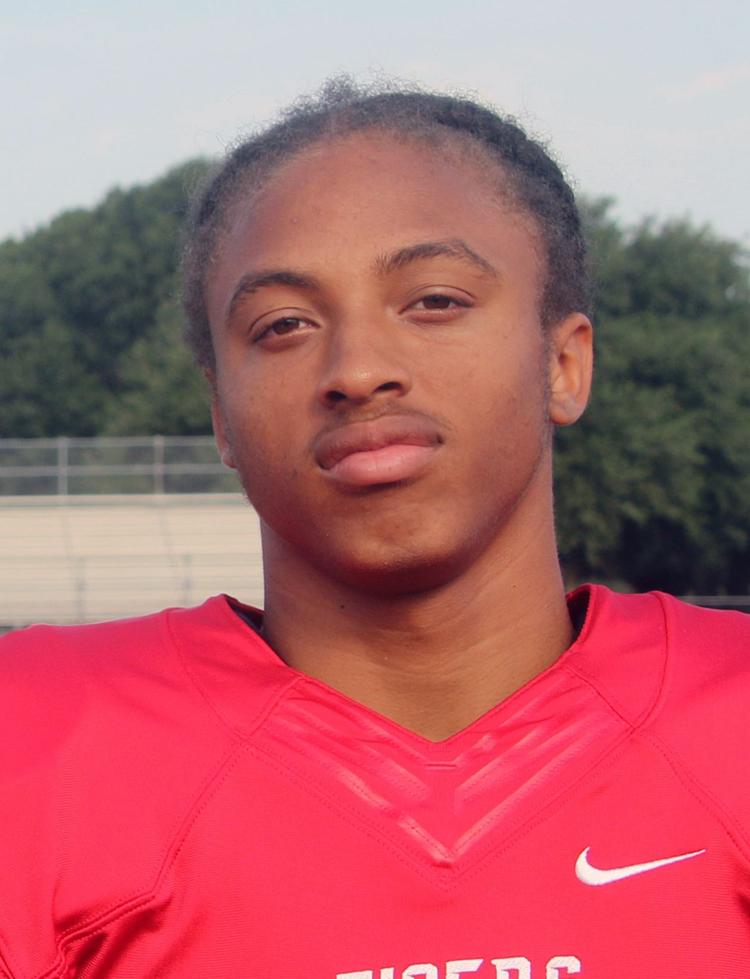 Two-time defensive MVP of state final came up with 7 picks for champs.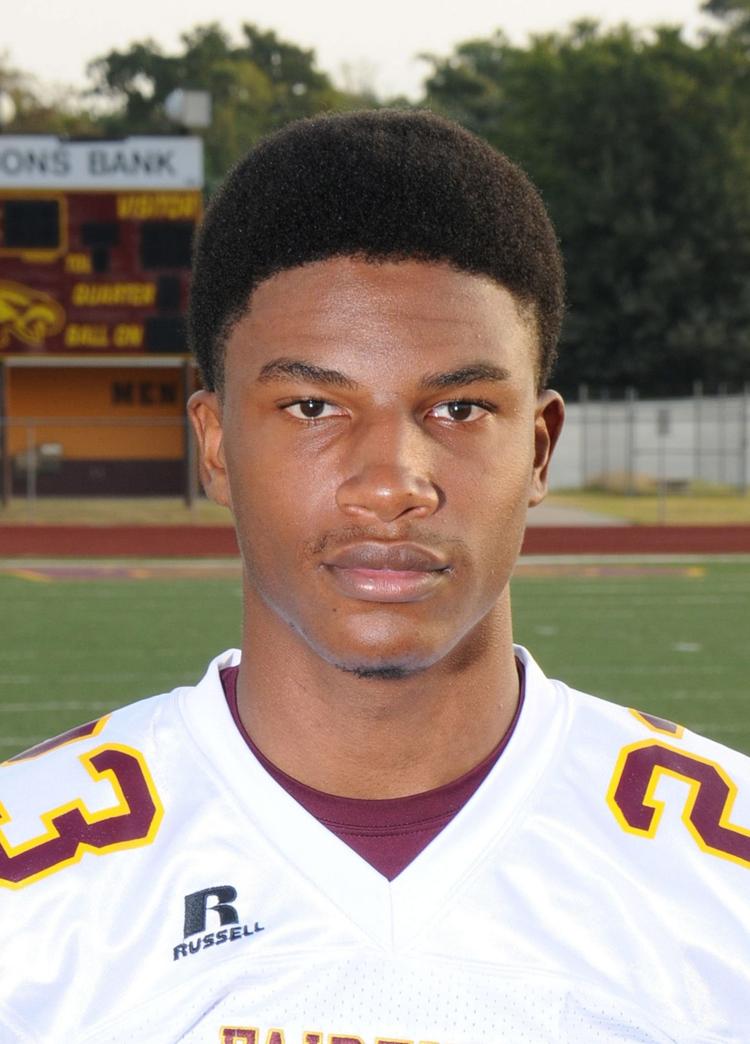 Texas A&M pledge starred as both RB, lockdown DB for 9-4 Eagles.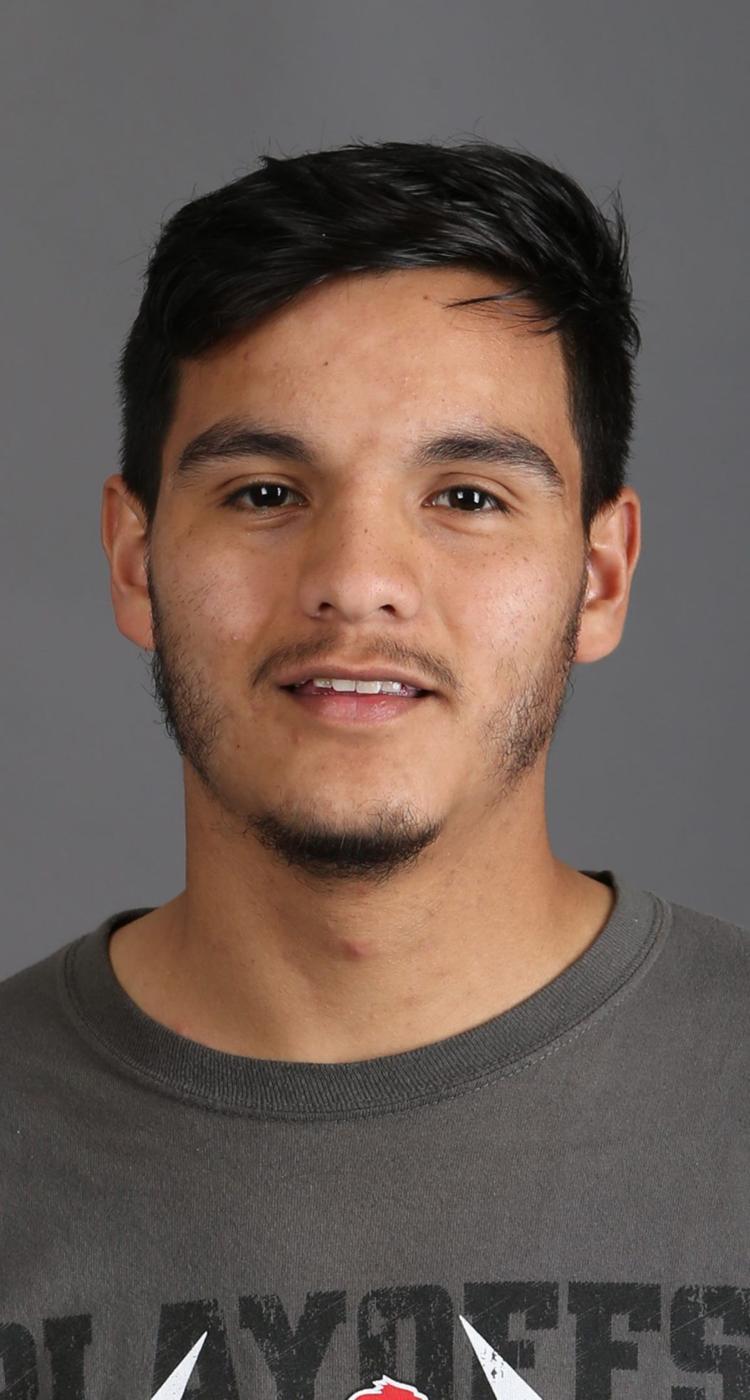 Big-legged boomer led Central Texas with 40.0 punting average, long of 75.