GEORGETOWN — As the final few Panthers made their way through the postgame handshake line, Kevin Hoffman called them all over to huddle up. The Mart head coach then looked around to every one of his players before he yelled, "We're going to the ship!" Hoffman then jumped up and down with his players before he was pulled aside and handed the trophy for winning the state semifinal championship over Falls City by a score of 40-13 Thursday night at Georgetown.
"Amazing. These kids just fought, fought and fought," Hoffman said. "It was a seven point game in the second half. The character of my kids and my coaching staff to keep fighting and keep sticking with it, I mean there's no greater feeling than to be going back to AT&T Stadium for a chance at another state championship."
Mart won the Class 2A Division I state title a year ago over Refugio. In less than a week's time, the Panthers will be back at AT&T Stadium trying to accomplish something that has never been done before in Mart's storied history. The Panthers have won state titles in 1957, 1969, 1999, 2006, 2010 and 2017. They came close to going back-to-back in 2000 when the Panthers made it to the state title game but lost to Celina by four points.
"That team was an amazing team," Hoffman said. "This group that I've got, these kids, are just resilient and they keep playing. That's been our goal this year is to try to do something that's never been done. This is one of the only things that's not been done. Hopefully we can win it."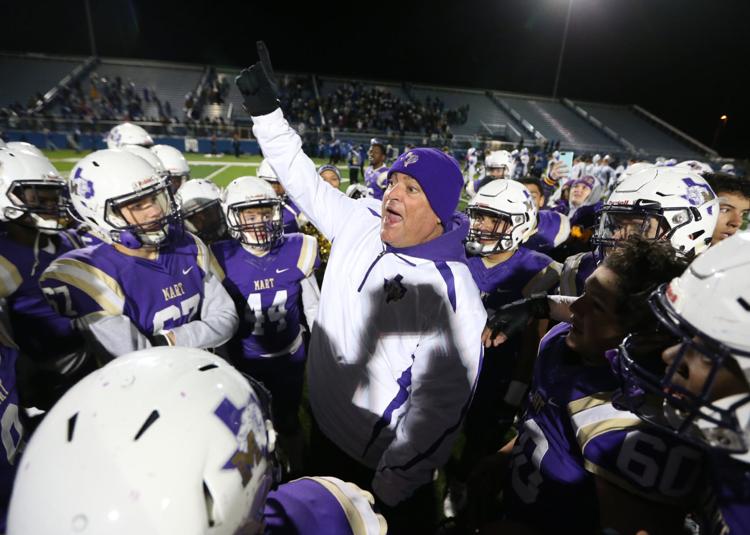 Unlike more than 90 percent of Mart's games this season, Thursday night's contest against Falls City was not a blowout. It may look it by the final score, a 27-point victory for the Panthers, but it was a seven-point ball game with 10:42 on the clock.
At that point, Falls City just scored to cap off an 18-play drive that spanned just shy of nine minutes. And Mart needed to score.
"I told them before the game," Hoffman said. "I told them all week. I even told you guys that this team over there, Falls City, reminded me a lot of the Stratford team that we played last year in this same round. I talked to the kids all week, before the game, at half time and told them it wasn't going to be a blowout. It wasn't going to be an easy win. We were going to have to fight the whole time. The kids did that."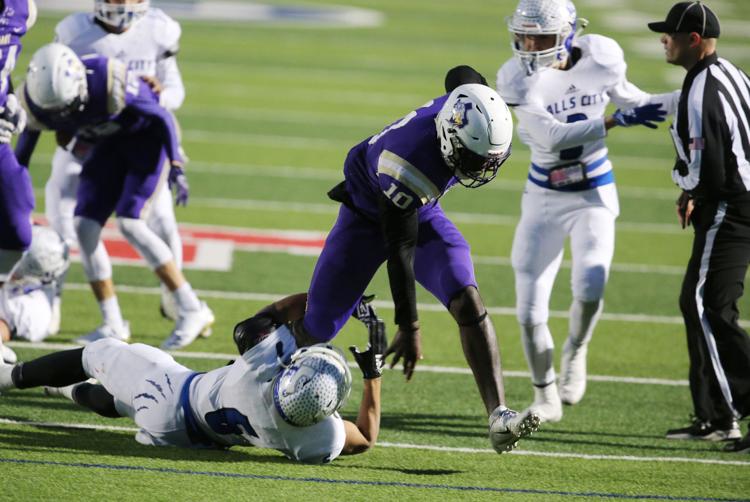 The running back duo of seniors Tyrek Horne and Shatydrick Bailey got things going before sophomore quarterback Roddrell Freeman did the rest. Freeman had five straight carries for a total of 27 yards before he kept it for 16 yards that put him into the end zone and Mart went back up by 14 with 6:40 left.
"Roddrell is what Roddrell is. He's an amazing athlete, an unbelievable kid. He does anything in the world for anybody and doesn't expect anything in return. He's just an awesome kid. I'm glad I've got him."
The Panthers ended up scoring twice more in the final four minutes of action as Bailey rocketed down the sideline for a touchdown after Mart's second fumble recovery of the night. A little later, Horne punched it into the end zone to put the exclamation point on a Panther victory.
Despite Falls City keeping things closer than usual for this Mart team, the Panthers never trailed on Thursday. It helped that they got off to a hot start as Horne established the rush game early.
The senior running back did most of the work on first and second downs for the Panthers before Freeman would take over.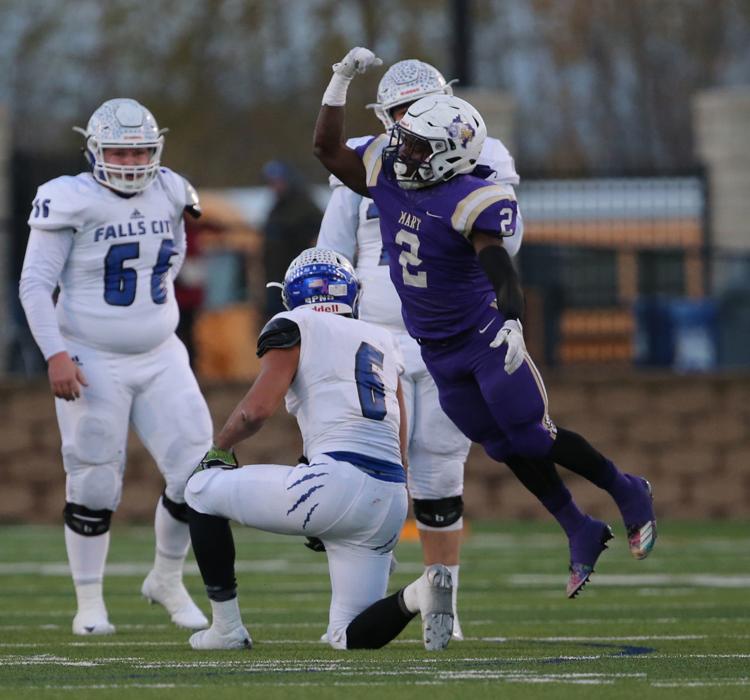 The quarterback finished the game with three touchdowns, while Bailey had two and Horne had one.
Mart now gets ready to battle the Gruver Greyhounds for the Class 2A Division II state championship that will be played at 7 p.m. Wednesday at AT&T Stadium.
"I just try to tell them that there's nothing guaranteed. We're guaranteed it now, alright," Hoffman said. "We're guaranteed the state championship game. That's what we've been fighting for. For these kids to have a chance to go back-to-back is something that's never been done in the history of Mart High School. It's just a testament to these kids and my coaching staff."