CORSICANA — It seems like a simple formula for La Vega offensively.
If the opposing defense lines up to take away one running back in the Pirates' two-back set, the give it to the other on. If the opponent stacks the box to take away the run entirely, the Pirates allow Ara Rauls to rise up and throw the ball.
In short, La Vega takes what the defense gives it, and it did that to the tune of 600 yards against Melissa on Friday afternoon.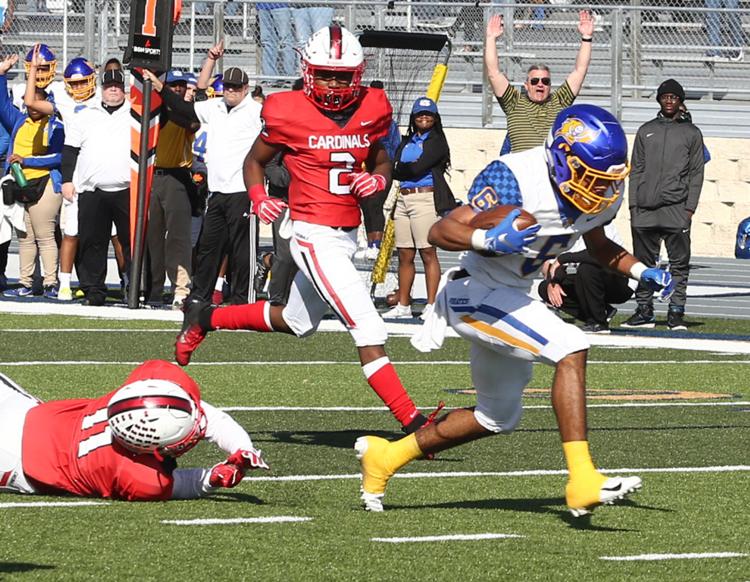 Jar'Quae Walton ran for 176 yards and four touchdowns, John Richards added 147 yards and a score for the Pirates, who had 547 on the ground and scored on each of their first eight possessions in a 68-21 victory in a Class 4A Division I area-round tilt at Tiger Stadium.
"I thought we did an exceptional job up front offensive line-wise," La Vega coach Don Hyde said. "No. 1, they do a really good job of blocking, but No. 2, they do a good job of communicating. It might look like we run one play over and over again, but we might block it four or five different ways. That hinges on them being able to get the calls."
The Pirates (10-2) move on to face Paris in the Region II semifinals. The details for that game are not yet set.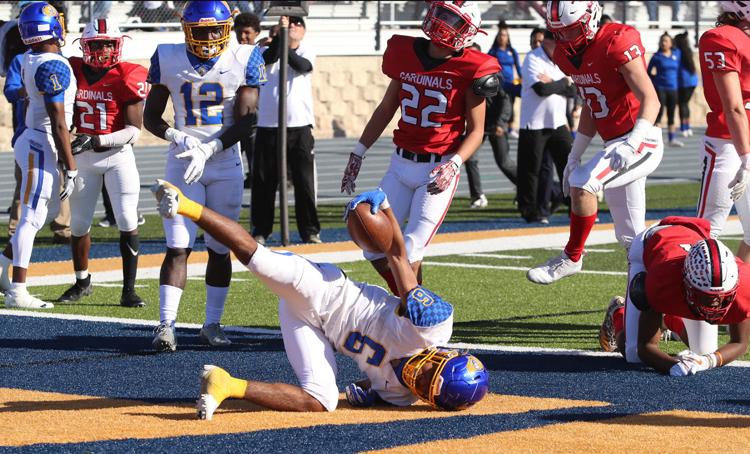 All of Walton's scoring bursts were in the first half and came from 24, 17, 40 and 6 yards out, Rauls' only carry was a 2-yard first-quarter TD, and Richards and Elisha Cummings added 46- and 17-yard scores in the third as the Pirates built a 47-0 lead.
"Jar'Quae is an exceptional talent," Hyde said. "He looks small and he is small, but he's extremely strong so he's hard to tackle. He keeps his legs moving and actually moves pile a lot of times, even though he's outmatched size-wise."
Melissa (8-4) had 436 yards of total offense, but much of that came after a win was well out of reach. The Cardinals' best scoring chance in the first half was a 14-play march that reached the La Vega 7, but Brendon Lewis' fourth-down pass into the end zone was picked off by Jordan McKinney.
Melissa finally got on the board with 3:28 to go in the third quarter on a 55-yard pass from Brendon Lewis to Kennedy Lewis.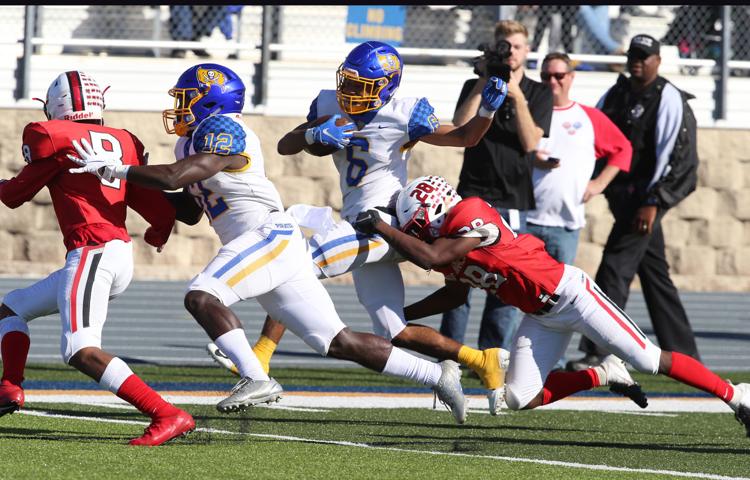 That not only ended the shutout hopes for the Pirates, but it also snapped a streak of 144 unanswered points they had put up since halftime of their regular season finale against Gatesville.
Brendon Lewis threw for 320 yards and three touchdowns and ran for 44 more. Two of the TD passes went to Kennedy Lewis, who had 137 yards receiving, from 55 and 71 yards out. Ja'Bray Young also caught a 70-yard score.
"I thought we did a good job defensively," Hyde said. "We had to get the quarterback off his spot, but we also had to contain him. The time they scored on our No. 1 secondary, we made a call and tried something different, and they hit it up the seam."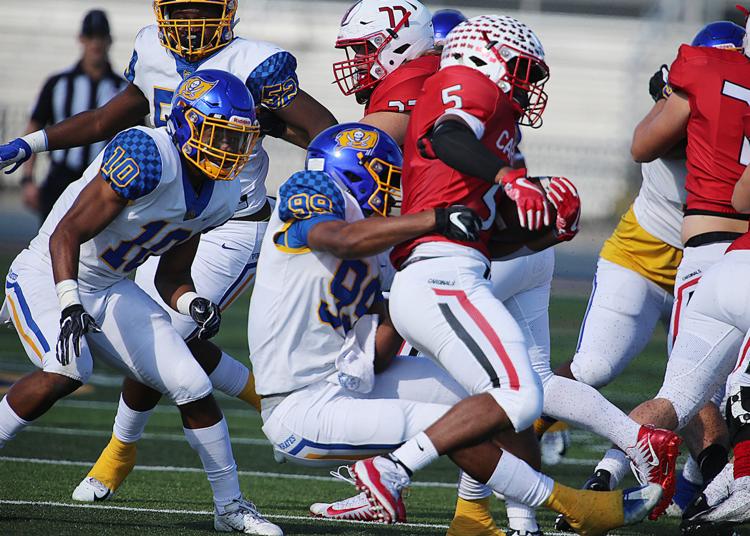 The Cardinals' best chance to get the La Vega offense off the field early was on the opening series. The Pirates faced a third-and-8 at their own 35, and Rauls fired a 12-yard pass to Malachi Wright to get the chains moving.
"That was big. Malachi went up and made great catch," Hyde said. "I think we blew a call or two offensively with our formations early. We had to adjust a little bit and make a couple different calls, and then we were fine."