Former Baylor football coach Art Briles, now the head coach at Mt. Vernon High School, has hired Gatesville athletic director and head football coach Kyle Cooper as an offensive assistant.
Cooper said he contacted Briles within the last week to express his interest in joining the Mt. Vernon coaching staff.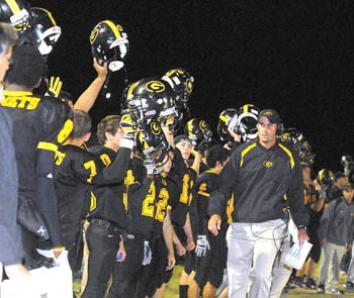 "I reached out to him," Cooper said. "I'm excited about stepping away from the (athletic director) position and getting a chance to learn X's and O's from one of the best in the business."
Cooper spent the last 12 seasons as Gatesville's head football coach, compiling a 63-66 record and leading the Hornets to six playoff appearances. In 2012, Cooper's Gatesville team posted a 13-1 record, won the District 8-3A title and reached the 3A Division II Region I final before falling to Graham.
The Hornets went 3-7 and missed the playoffs last year.
"Gatesville is a great place and it's been a great situation for our family," Cooper said. "But I've been in the same role for 12 years and I was looking for a change."
Mt. Vernon hired Briles in May, and will bring the former Baylor coach back to coach in the United States for the first time since he was fired by Baylor in 2016 during the school's Title IX scandal. Briles has been the head coach of Guelfi Firenze of the Italian Federation of American Football since August.
Prior to head coaching stops at Baylor and Houston and a stint as the running backs coach at Texas Tech, Briles was a head coach at the high school level in Texas for 16 seasons. He led Stephenville to state championships in 1993, 1994, 1998 and 1999.