You think your district is tough? Try being in a district that is also home to the defending state champs. Nonetheless, there are five teams gunning for Mart, and each has some reason for optimism. Frost, Hubbard and Dawson all have playoff experience from last year, plus both the Polar Bears and Jaguars get the champs at their place.
Still, this is Mart's league, and everyone else is fighting for second. The Panthers outscored their district foes by a combined score of 316-12 in 2018, pitching three shutouts.
The race for second should be hard-fought. Each of the other three playoff teams from last year — Dawson, Frost and Hubbard — went 3-2 in district. Wortham has shown steady improvement and Meridian is only two years removed from its last playoff appearance.
---
Mart Panthers
2018: 15-1 (5-0), Class 2A Division II state champions
Head coach: Kevin Hoffman (5th season, 50-6)
Returning starters (O/D): 3/3
All-time: 783-334-39 since 1912
Playoffs: 114-38-1 in 39 trips, last in 2018
State titles: 7 (1957, 1969, 1999, 2006, 2010, 2017, 2018)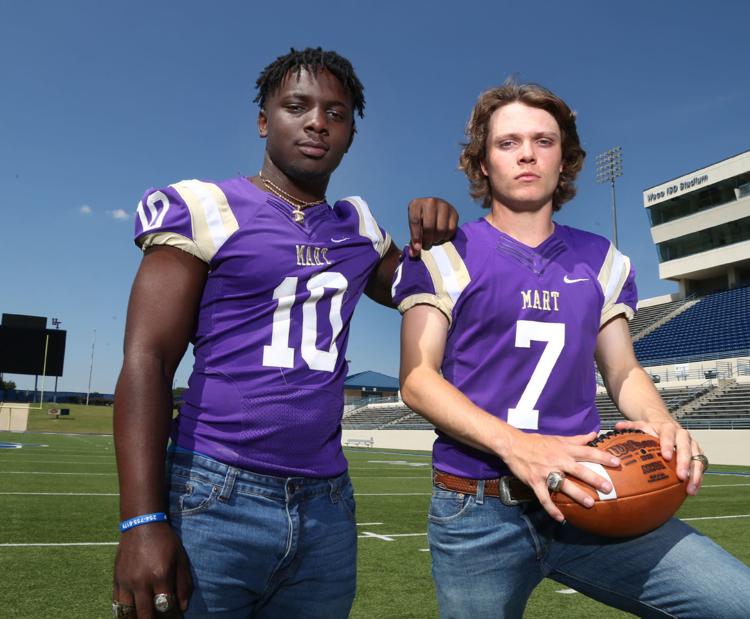 Outlook: When Mart started preseason practice, the Panthers figured to carry 22 players on their varsity roster into the season, and Hoffman estimated that 12 of them would be sophomores.
That would cause a lot of coaches to worry about depth, but it's nothing new in Mart and it's never stopped the Panthers from winning before.
The good news for Mart is they have a couple of experienced leaders in key spots with quarterback/safety Kyler Martin and running back/defensive end Roddrell Freeman.
Martin tore his ACL midway through the playoffs last fall and had surgery in January. But he was up and moving enough to participate in most drills by the first week of summer workouts.
With running back Tyrek Horne and his 6,511 career rushing yards gone from the Mart backfield, Freeman will be the next man up to pace the Panthers' running game. However, Hoffman said they will try to limit his touches early in the season, thus allowing underclassmen like slot receivers Klyderion Campbell and Keishawn Clater a chance to see what they can do with the ball in their hands.
That should give Freeman enough rest to continue causing havoc on the defensive side, where he posted 12 sacks among his 135 tackles as a sophomore last season.
8/30 at Bosqueville 7:30 p.m.
9/13 at Franklin 7:30 p.m.
9/27 at Refugio 7:30 p.m.
10/11 Meridian* 7:30 p.m.
10/25 at Hubbard* 7:30 p.m.
---
Dawson Bulldogs
2018: 5-5 (3-2), reached bi-district round
Head coach: Ronnie Striplin (3rd season, 8-12)
Returning starters (O/D): 9/8
All-time: 406-456-27 since 1927
Playoffs: 10-17-1 in 18 trips, last in 2018
Outlook: The Bulldogs are a team on the rise. From a winless season five years ago, Dawson has shown improvement each year, finally reaching the postseason last year. With 17 starters returning, the experience should only improve the team's chances of repeating a playoff berth in 2019.
QB Brendan Horner was a dual threat on offense, rushing for 806 yards and passing for 326 yards. RB Jakoby Moore added 773 yards but is returning from ACL surgery. Add into the mix district Newcomer of the Year RB Da'Mariyea Hamilton and the offense looks to hum.
The defense can also count on Horner, Moore and Hamilton. Last year, Horner had 74 tackles as a LB, while Moore snagged 3 interceptions in the defensive backfield. Hamilton also plays as a DB.
The team has shown progress over the last few years and sees no reason why this can't be another step forward.
8/29 Axtell (at Waco ISD) 7:30 p.m.
9/13 at Valley Mills 7:30 p.m.
9/20 at Thorndale 7:30 p.m.
10/11 at Hubbard* 7:30 p.m.
10/18 at Meridian* 7:30 p.m.
---
Frost Polar Bears
2018: 7-4 (3-2), reached bi-district round
Head coach: Randy Fulton (1st season)
Returning starters (O/D): 7/6
All-time: 366-484-20 since 1913
Playoffs: 8-11 in 12 trips, last in 2018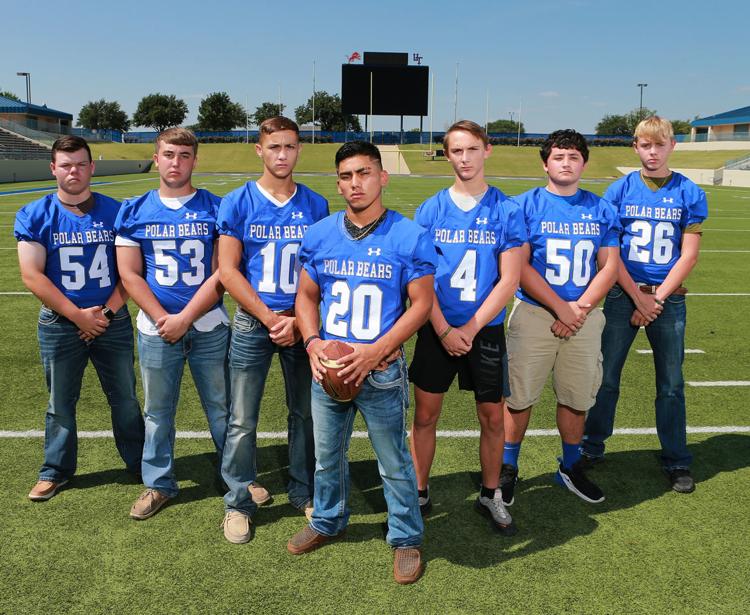 Outlook: Fulton took over as head coach in July after a three-year stint as defensive coordinator, and has tried to keep as much consistency as possible. It wasn't too long ago that Frost could only dream about playoff football. Those days are gone, as they've had winning records the last three seasons.
The team is operating with a new spread offense and has brought in new staff members, but the 13 returning starters should help the team transition nicely. QB Antoni Alvarado led the Polar Bears last year and the team has playmaking RB Ramon Manrriquez returning as well. Couple that with a solid offensive line led by juniors Leopoldo Perez and Jeffrey Watson, and the new offense should take off in time for district play. RB Dillon Prickett should also provide additional strength to the offense.
The defense will look for leadership by senior DL Christian Bryant to provide stability for newcomer sophomores DBs David Alvarado, J.D. Hendricks and Levi Fuller.
Fulton believes his team has some good, solid kids and has faith in the system that has laid the foundation for a solid defense.
9/20 Mal. Cross Roads 7:30 p.m.
10/11 at Wortham* 7:30 p.m.
10/25 at Dawson* 7:30 p.m.
11/1 at Meridian* 7:30 p.m.
---
Hubbard Jaguars
2018: 6-5 (3-2), reached bi-district round
Head coach: Russell Anderson (5th season, 24-22)
Returning starters (O/D): 10-9
All-time: 485-397-28 since 1910
Playoffs: 14-22-1 in 25 trips, last in 2018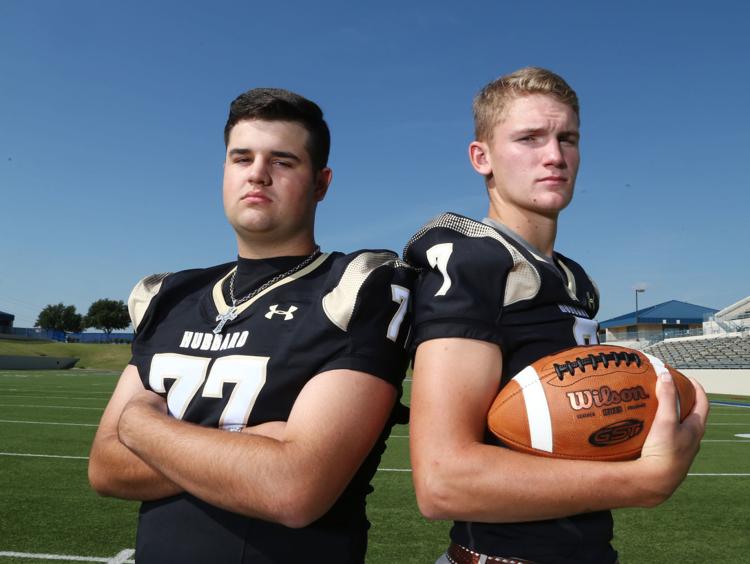 Outlook: Experience is a wonderful thing, and with 19 starters returning for the season, the Jaguars should be in the thick of things during district play. QB Logan Morris (1,027 yards passing, 477 yards rushing, seven TD passes) will continue to lead a multiple offense, along with RB Cooper Martin (645 yards, 8 TDs).
The defense will be anchored by DTs Sebastian Olvera and Chance Hasse, with newcomer LB Brian Stroud seeking to take down runners and swat down passes.
Anderson believes his players have a toughness about them as well as versatility. They are willing to be coached, which goes a long way to creating success. Depth in the secondary may be an issue, but the team will rely on their three down linemen and four linebackers to help take the pressure off the DBs. With three of their first four games on the road, the team will need to come together quickly and try to build some momentum for the start of district.
8/30 at Bartlett 7:30 p.m.
9/13 Malakoff Cross Roads 7:30 p.m.
9/20 at Valley Mills 7:30 p.m.
10/18 at Frost* 7:30 p.m.
11/1 at Wortham* 7:30 p.m.
---
Meridian Yellow Jackets
Head coach: Stony Coffman (2nd season, 1-9)
Returning starters (O/D): 5/6
All-time: 480-338-29 since 1920
Playoffs: 8-24-1 in 26 trips, last in 2017
Outlook: It wasn't that long ago when Meridian could win at least as many as they lost. Unfortunately, the Yellow Jackets have lost some of their sting over the last two seasons. Coming off a disappointing 1-9 record last year, the team hopes to turn things around.
The return of half their starters will help the situation improve. The team can rely on an experienced defense to keep them in games, led by DL Zade Kendall, who had 23 tackles last year. LB Anthony Gonzalez (128 tackles) provides leadership in the middle of the field and should anchor a solid and improving defense.
QB Dylan Poole leads the offense. He has a solid offensive line that will give him time to read defenses and get the ball out to his backs and receivers.
Non-district games will be challenging, and any district that includes Mart will also be a challenge. Still, meeting challenges head-on can only help the Yellow Jackets return to their winning ways.
9/27 at Valley Mills 7:30 p.m.
10/25 at Wortham* 7:30 p.m.
11/8 at Hubbard* 7:30 p.m.
---
Wortham Bulldogs
Head coach: Chad Coker (2nd season, 2-8)
Returning starters (O/D): 9/8
All-time: 428-409-37 since 1923
Playoffs: 11-20-1 in 22 trips, last in 2012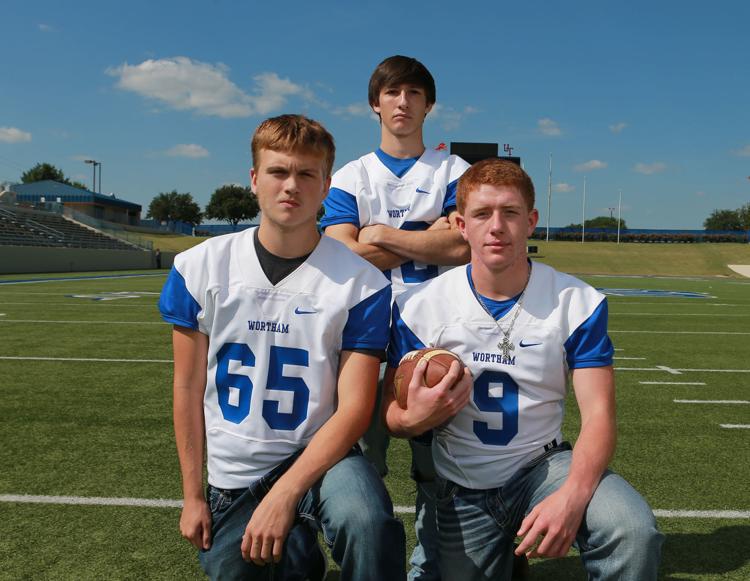 Outlook: Most people who know football will tell you that success begins in the trenches. According to Coker, the Bulldogs aren't hurting for size among their offensive and defensive linemen. He'll hope to use that to dictate the pace of the game. That and his returning 17 players will help with knowing the new system that Coke put into place last year.
Brandon Coker is the starting QB, and he has a solid receiver in Lane McDaniel. He can also rely on RB Riley Baker.
On the defensive side, Brandon Coker also plays as a linebacker, leading the defense in a way that earned him all-district honors. Demarcus Bullard plays on both the offensive and defensive lines and has proven to be an anchor for both.
Along with the experienced players, Coach Coker is eager to plug in his incoming freshmen. He sees a lot of potential there that should help with depth issues. The team looks to continue to bring improvement as the younger players mesh with the more experienced ones.
9/6 Dallas First Baptist 7 p.m.
9/27 at Malakoff Cross Roads 7:30 p.m.
10/25 Meridian* 7:30 p.m.
11/8 at Dawson* 7:30 p.m.