COLLEGE STATION — The China Spring and Connally 7-on-7 teams powered through to the quarterfinals of the state tournament Division II bracket before their respective runs came to an end on Friday afternoon at Veterans Park.
Connally won its first five games of the state tournament, going 3-0 in pool play on Thursday, then starting hot in bracket play on Friday morning. The Cadets defeated Pleasanton, 33-19, in the first rond and followed that with a 20-12 victory over Wimberley to advance to the final eight. However, Sunnyvale grabbed the early momentum and established a 19-6 lead over Connally at halftime. The Raiders kept it up after the break to post a 48-13 victory and stop the Cadets' run.
China Spring, which went 2-1 in pool play, won a couple of close contests in the opening rounds of the Division II championship bracket. The Cougars defeated Worthing, 31-26, then edged Jourdanton, 19-18, to move on to the quarterfinals.
China Spring quarterback Brayden Faulkner threw touchdown passes to Jordan Nevarez and Jacob Kuligowski to give the Cougars a 14-13 lead in the first half of their quarterfinal matchup against Waxahachie Life.
But the Mustange showed a knack for scoring with the clock winding down. Waxahachie Life came up with a touchdown late in the first half to take a 20-14 edge to the break. Then, with a back-and-forth-game tied at 27, the Mustangs scored the game winning touchdown with less than a minute left on the clock. China Spring managed to run two plays before time expired, but the Cougars couldn't get the ball in the end zone.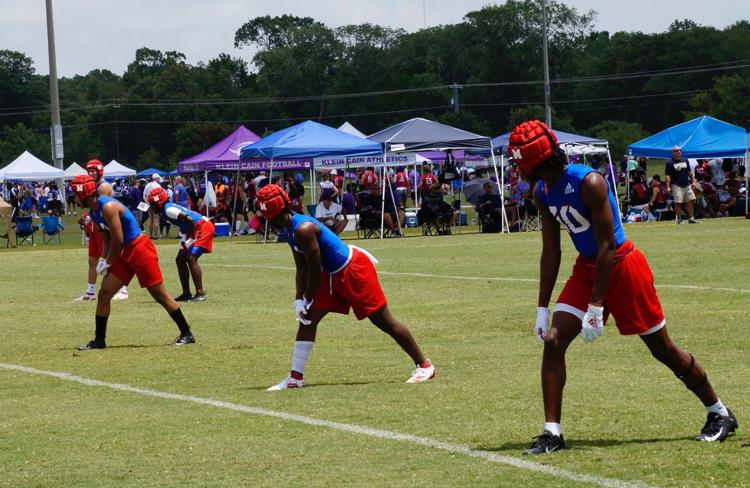 McGregor, which matched Connally in going 3-0 in pool play on Thursday, opened bracket play with a 35-28 victory over Celilna. However, Dumas ended the Bulldogs' tournament, 46-35, in the second round.
Bremond advanced to the quarterfinals of the Division III bracket with wins over Hamilton and Sonora before Falls City eliminated the Tigers, 40-28.
Midway and Temple each got off to bumpy starts in Division I pool play. Frisco Lone Star defeated the Panthers, 46-20, in their opening game and Mission Pioneer thumped the Wildcats, 47-20.
Belton opened with a 40-33 victory over Brandeis, but the Tigers fell to Cy Fair, 45-21, in their second game.