Valley Mills pitcher Chase Keeton, who helped the Eagles reach the state tournament for the sixth time in school history and the first time since 2005, was among a group of six Central Texas baseball players to earn first-team selection on the Texas High School Baseball Coaches Association All-State Team, announced on Wednesday.
Keeton, who has signed to play at McLennan Community College, batted .533 with 57 hits and 38 RBI for the Eagles. He was joined by Crawford third baseman Landry Bruce on the 2A first team. Clifton pitcher Mason Brandenberger and Troy first baseman Kyle Torres made first team in 3A, and Lorena first baseman Blake Ustanik and Hillsboro outfielder Caeden Trenkle earned first team honors in 4A.
Bruce hit .480 with 39 RBI on his way to the 14-2A Offensive Player of the Year award.
Brandenberger posted an 11-1 record with 88 strikeouts in 73 innings for the Cubs and earned 17-3A MVP honors.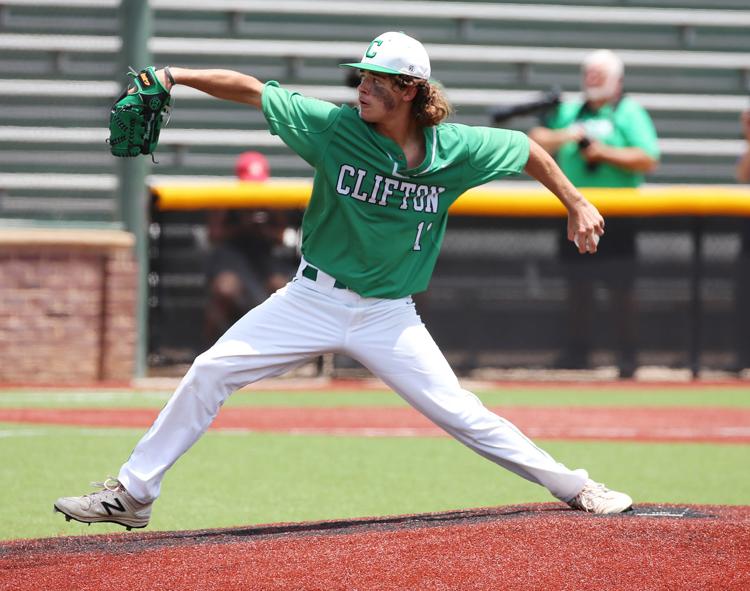 Torres batted .388 with 35 runs and 16 steals for the Trojans.
Ustanik helped Lorena finish second in 18-4A and reach the third round of the playoffs. Similarly, Trenkle led Hillsboro to second place in 17-4A and the second round of the playoffs.
Central Texas second-team selections included Riesel second baseman Chandler Dodge in 2A, Robinson pitcher Chris Morrow and outfielder Easton Slovacek, and Lorena outfielder A.J. Bell in 4A, and Killeen Ellison first baseman Edward Eakin and outfielder Preston Mills, Temple third baseman Corey Goynes and Midway outfielder Joseph Redfield in 6A.
Abbott third baseman Matthew Pevehouse, Riesel pitcher Steven Searcy and Bosqueville shortstop Jacob Bravo received third-team honors in 2A. Groesbeck catcher Grant Johnson gained third-team recognition in 3A, and Belton pitcher Dylan Blomquist made third team in 6A.