Trailing by eight runs in the fifth inning, Crawford showed no hint of worry Friday night in the Class 2A area playoffs.
The Pirates already had a 15-5 win over Riesel in the bag earlier in the day, so the nightcap wasn't a must win.
But with Casen Ewing hitting a walk-off single with two outs in the seventh, Crawford rallied for a 14-13 win to sweep the series at the Waco ISD athletic complex.
"The mood of the team was we were down, but we never stopped fighting," said Crawford first baseman Bowden Hooser. "We scratched away little by little and finally got guys in scoring position and our three-hole guy, Landry Bruce, hit a shot to center and we were fired up from then on out."
Trailing 11-3 heading into the bottom of the fifth, Crawford (12-10-1) took advantage of five walks, a pair of hit batters and an error to score six runs. A seventh run would have scored, but Bruce was called for the third out after he didn't step on home plate on Garrett Pearson's single.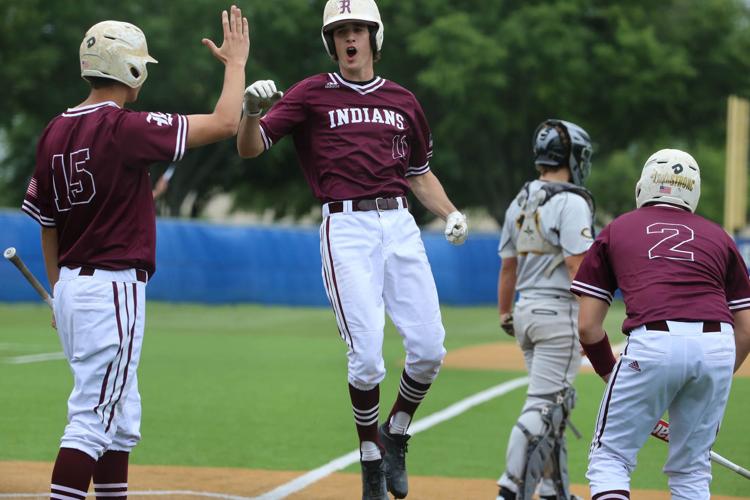 Riesel (19-5) responded with a pair of sixth-inning runs to take a 13-9 lead, but Crawford tied the game with four runs in the bottom of the inning. Bruce made up for his mistake in the fifth by pounding a three-run triple to deep center to tie the game.
After Crawford's Tanner Merenda struck out three hitters in the top of the seventh, Riesel reliever Justin Bahajak walked the bases loaded before Ewing blooped a single to right field for the game-winning hit.
"We had already won game one, and they stayed in it and got a little fire in their belly," said Crawford coach Randy Smith. "We were a little sluggish, but I'm proud of them and they did some good stuff. The seniors stepped up. We hadn't played a whole lot of games like everybody else, but we're starting to hit our stride now while everybody else may be getting dead armed and fatigued."
For most of the game, it appeared Riesel would tie the series at a game apiece and force a winner-take-all third game Saturday.
Three Crawford errors and a pair of walks led to Riesel's six-run explosion in the second inning.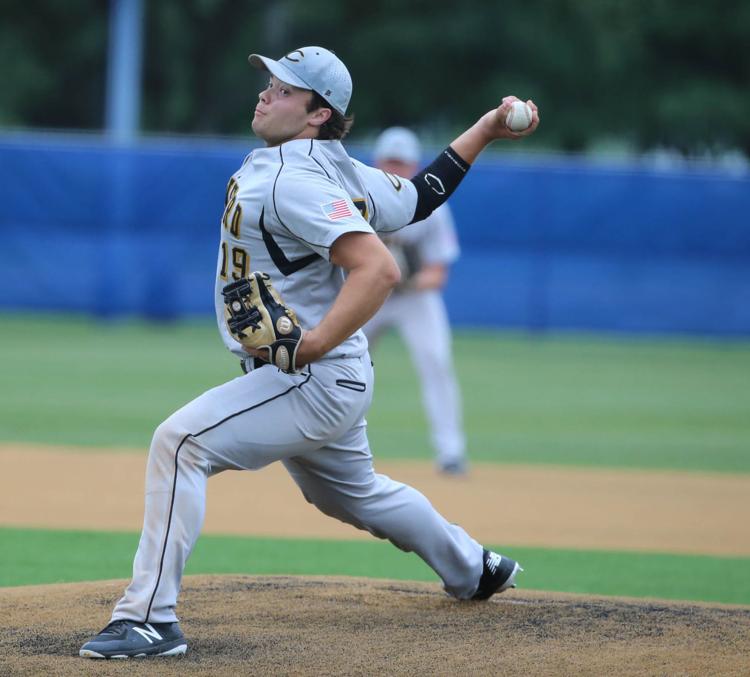 Bruce walked Lane Kemp to open the inning before Riesel loaded the bases with Kolby Baty's single and Nolan Slagle's walk. Hooser relieved with a 3-0 count against Stash Stewart and forced a pop-up for the first out of the inning.
But Ewing couldn't handle Austin Searcy's grounder at shortstop as Kemp scored the game's first run. Steven Searcy followed with a fly ball to shallow centerfield that Pearson dropped after a long run as Baty scored. The third run scored on a wild pitch and the fourth run scored on Crawford's third error of the inning.
Chandler Dodge drilled a two-run single to push Riesel's lead to 6-0.
The Pirates slashed into Riesel's lead with Merenda's two-run single in the bottom of the second, but the Indians batted around in the third to score three more runs.
After Hooser retired the first two batters, Stewart and Austin Searcy singled before Steven Searcy ripped a two-run single. Tanner Smith singled and Dodge walked before reliever Chance Connally issued a bases loaded walk to Collin Dieterich to give Riesel a 9-2 lead.
Crawford tried to chip away at Riesel's lead as Bruce singled and scored on Hooser's double in the third. But Crawford's fourth error resulted in another Riesel run in the fourth.