VALLEY MILLS — The Valley Mills baseball team took to the practice field on Monday morning, fully embracing the treat of getting to work into the first week of June.
Like any high school baseball program that earns the right to play beyond the end of the school year, the Eagles displayed that special combination of relaxed and excited. And here in Valley Mills, where a billboard featuring Eagles alum and former major leaguer Donnie Sadler greets folks as they enter from the west side of town, there's an added flavor of "this is our thing."
Valley Mills, which will make its sixth appearance in the state tournament when the Eagles face Linden-Kildare in the Class 2A semifinals at 4 p.m. on Wednesday at Dell Diamond in Round Rock, embraces baseball like few other towns in Central Texas.
"We're a baseball town, so probably the whole town is going to shut down on Wednesday," Eagles senior Chase Keeton said. "It's going to be a packed house there at Dell Diamond. Coming out here every day with my teammates, even if we're just taking batting practice, we're having fun, working hard. It's just a blessing."
For the six seniors on this state-bound Valley Mills squad, they might play different sports throughout the school year, but baseball is never far from their minds.
"We're all baseball players first, for pretty much everybody on the team," senior outfielder Tyler Philipp said.
Now that the Eagles have made it to the final four in 2A, it's all about keeping this thing going as long as they can.
"I love playing baseball year around, especially to keep playing when school's out, keep hanging with your friends," senior first baseman Cooper Lane said. "We had all of our seniors graduate on Friday, so this is kind of like our last hoorah."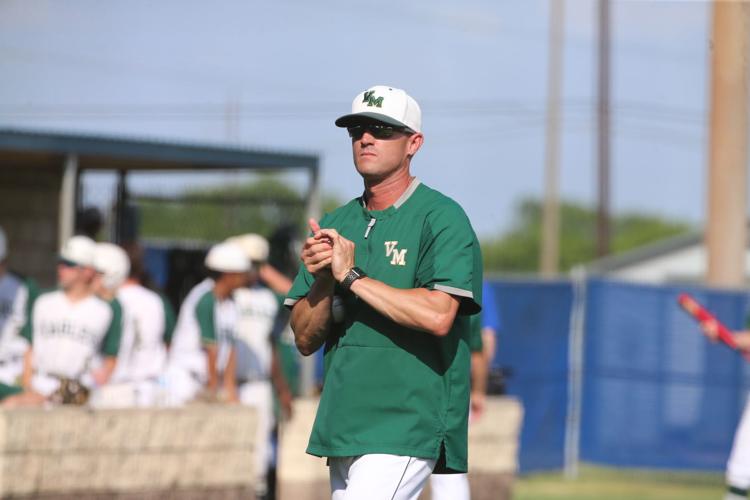 Valley Mills (28-6) has traveled a long, successful road to get to this state tournament, the school's first since 2005. In 2017, head coach Shane Keeton's first season at the helm, the Eagles reached the regional semifinal round of the playoffs, three rounds farther than the previous season.
A year ago, Valley Mills returned to that same stage of the postseason before falling in the deciding game of a best-of-three series against Bells. But it was a different experience from 2017 to 2018.
"My sophomore year, we hadn't been that far in a long time," Chase Keeton said. "We weren't expected to go that far, so it was amazing to go to the fourth round. My junior year, we knew how bad it felt to lose that late. So we wanted to make at least the regional finals. And we fell short."
This time around, the Eagles blasted through that fourth-round barrier. Valley Mills swept Archer City in the regional semifinals with Keeton and Elijah Degrate tossing gems in 3-0 and 2-0 victories.
From there, the Eagles advanced to the Region II-2A final to play Windthorst last week. Valley Mills gave up big leads in both games of the series, but still earned a sweep with 10-9 and 9-8 wins.
Now the Valley Mills seniors, who have played 26 playoff games together in the last three seasons, have at least one more. Though it's been an exciting run this spring, Shane Keeton said there's a simple question he asks his team to get them back on target.
"What's your ultimate goal here?" Shane Keeton said. "We're where we want to be, but the ultimate goal is to win the last one. We can't win the last one if we don't focus on this semifinal game."
That explains the vibe at practice on Tuesday. In between fielding sessions, the Eagles players took a break by drinking from a hose beside the dugout. That's how they've been doing it all season, so that's how they kept doing in preparing for the biggest stage in high school baseball.
Valley Mills might be playing in a big, fancy minor league park on Wednesday, but they'll be trusting the same old process that got them there.
"I just know we need to walk in there and do what I know we can do," Philipp said. "Just get our jobs done."