Can November connect with August?
No, not on the calendar. Even eliminating daylight saving time wouldn't do that. The question is posed from a high school volleyball standpoint.
November is when the season's most important matches — those in the regional and state tournaments — unfold. As for August, that marks the start of another year, bringing with it all manner of fresh hope and optimism.
Last season a total of six Central Texas teams made it to the UIL regional tournament rounds. Those included China Spring in Class 4A, Troy in 3A, Moody and Crawford in 2A, and Blum and Abbott in 1A. A pair of that six-pack (Crawford, China Spring) went on to reach the regional final before fizzling out, while Troy capped off a historic season with its first state tournament berth.
So, back to the original query: can last year's deep playoff run impact a team's fortunes this season?
"Oh, definitely," said China Spring coach Melissa Cole. "Because those girls saw what it's like to be just one game away from going to the big show. They definitely understand that drive that it takes to get there, and they're hungry for that taste of victory."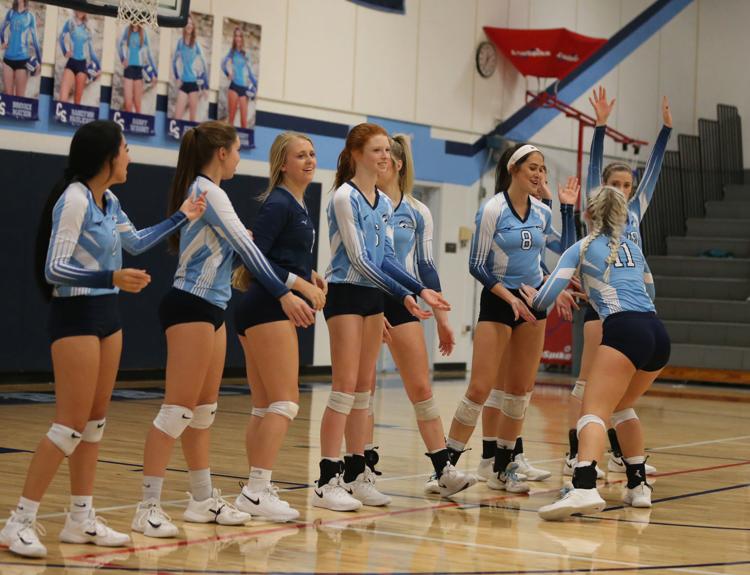 Precisely. It's about motivation, not momentum. It's about knowledge, not propulsion. Walk a path once, and you might remember how to get back there again.
Crawford's Jeff Coker has witnessed that carry-over firsthand. His teams in recent years didn't have to leave a trail of protein bar crumbs to find their way back to the regional tournament. The Lady Pirates have reached at least that level in three of the past four years under Coker, and two years ago Crawford pounded its way to the first state championship in program history.
"Three of our seven seniors were starters on that 2017 state championship team, and several others were call-ups," he said. "Any time you have that type of experience, it helps. … We have a talented group, and they've worked hard this summer, because they have big goals."
In some ways, it's not really about connecting November to August as much as it is linking one playoff run to another. August doesn't really matter.
Well, check that. It doesn't matter in terms of making the playoffs. Your district matches determine those qualifiers. But August absolutely serves as a proving ground, a time to test oneself against hefty competition. It's the Pre-SAT exam of the season.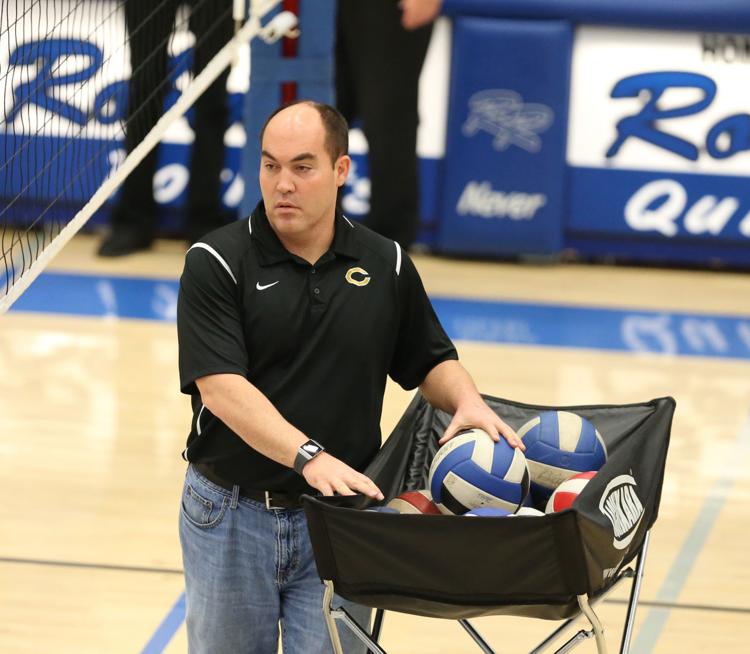 "I've just tried to learn from those who were successful before me," Crawford's Coker said of his non-district schedule, which as usual is ambitious. "You look at the Poths and the Leons of the world, the teams that were doing the winning year after year, and I've just adopted their same philosophy. It's your district games and your playoff games that matter. It doesn't matter what your final record is, only what you do in the playoffs."
China Spring's Cole feels the same way. Last year, her Lady Cougar team suffered 17 regular-season losses and ended up finishing third in the District 18-4A race. But they made the most of those defeats — meaning, they carried home some hard-earned lessons from them.
That's why when Cole was assembling her 2019 schedule, she didn't hesitate to mix in quality non-district opponents like Glen Rose, University, Stephenville, Liberty Hill and Leon.
"We have a very strenuous preseason," said Cole, chuckling. "We're playing a lot of really great teams. We did that last year too. I think you can learn as much from losses sometimes as you do from winning. … Hopefully we'll just get a big push from our preseason to learn the game better and become a better district team and a better playoff team."