Besides Alabama playing Clemson in yet another College Football Playoff championship game, the most visible trend in bowl games is the guys who have become invisible.
Bowl games have become as much about the no-shows as the teams themselves.
In 2016, LSU running back Leonard Fournette and Stanford running back Christian McCaffrey skipped bowl games to protect themselves from injury and prepare for the NFL draft.
Now it's become an epidemic. At least 20 players skipped out of bowl games this year.
Don't you think West Virginia would have rather played fifth-year senior quarterback Will Grier than little-used sophomore Jack Allison at the Camping World Bowl?
Allison had thrown just 10 passes this season as Grier's backup before being pressed into duty against Syracuse. Allison struggled through a mediocre performance against the Orange as he hit 17 of 35 passes for 277 yards with an interception and no touchdowns.
Syracuse sacked Allison five times, which might not have happened if West Virginia's all-Big 12 offensive tackle Yodny Cajuste had played instead of preparing for the NFL draft.
With two of West Virginia's best players out of the picture, Syracuse thumped the Mountaineers, 34-18.
Florida embarrassed Michigan, 41-15, in the Peach Bowl. But the Wolverines would have likely played a lot better with defensive end Rashan Gary, a projected first-round draft pick, and 1,000-yard rusher Karan Higdon.
A third Michigan player, linebacker Devin Bush, also sat out after declaring for the NFL draft, but he was nursing an injury.
Star North Carolina State linebacker Germaine Pratt decided to forgo the Gator Bowl after amassing 104 tackles and six sacks during the regular season.
Texas A&M running back Trayveon Williams torched the Wolfpack for 236 yards rushing and three touchdowns in a 52-13 win. Williams still might have delivered a record-setting night if Pratt had played, but his presence certainly would have been welcome for the team he left.
Houston defensive lineman Ed Oliver, who has been battling injuries, and cornerback Isaiah Johnson missed the Armed Forces Bowl to focus on the draft. The Cougars could have used their defensive help in a 70-14 thrashing by Army, leading to coach Major Applewhite's firing.
And those names are just the tip of the iceberg.
It's perfectly understandable if players miss a bowl game because of injuries. Baylor wide receiver Jalen Hurd underwent knee surgery a few days after the Bears' regular-season ending win over Texas Tech. Oklahoma State running back Justice Hill has struggled with injuries, and decided to sit out the Liberty Bowl against Missouri.
But many other players skipped bowl games because of the threat that they might get injured. That smacks of selfishness. As violent as football can be, you could easily slip on your apartment floor and break a wrist or get in a car wreck on the way to practice.
Most college coaches react to the no-shows with a positive spin, saying how much the player has meant to the program or expressing how the player's absence provides an opportunity for a younger player.
But in reality, bowl no-shows rarely have a positive effect for the team they're leaving. Since they're potential NFL material, they're among the team's best players, which means they could make the difference between a bowl win or loss.
Oklahoma State coach Mike Gundy, who is never short on refreshing opinions (see his sound effect-laden disdain for Twitter), is concerned that bowl no-shows could mushroom even more in the future.
"Soon as it happened, I knew it was going to be an issue from here on out, and it's only going to get worse," said Gundy in a recent press conference. "The one thing that I am concerned about is the longevity of the bowls and the fact that I would hate for it to become so popular that bowls aren't important anymore because I think that's a great reward for a team."
Gundy sees the no-show explosion as a product of a society where young people are often looking out for themselves regardless of how it affects people around them.
"I hate to see that happen, but as I've said before, we live in a society today where things are considerably different than they ever have been before," Gundy said. "And (if) young people feel that there's a better opportunity for them somewhere else, then they're going to make that decision to move on and we do the same."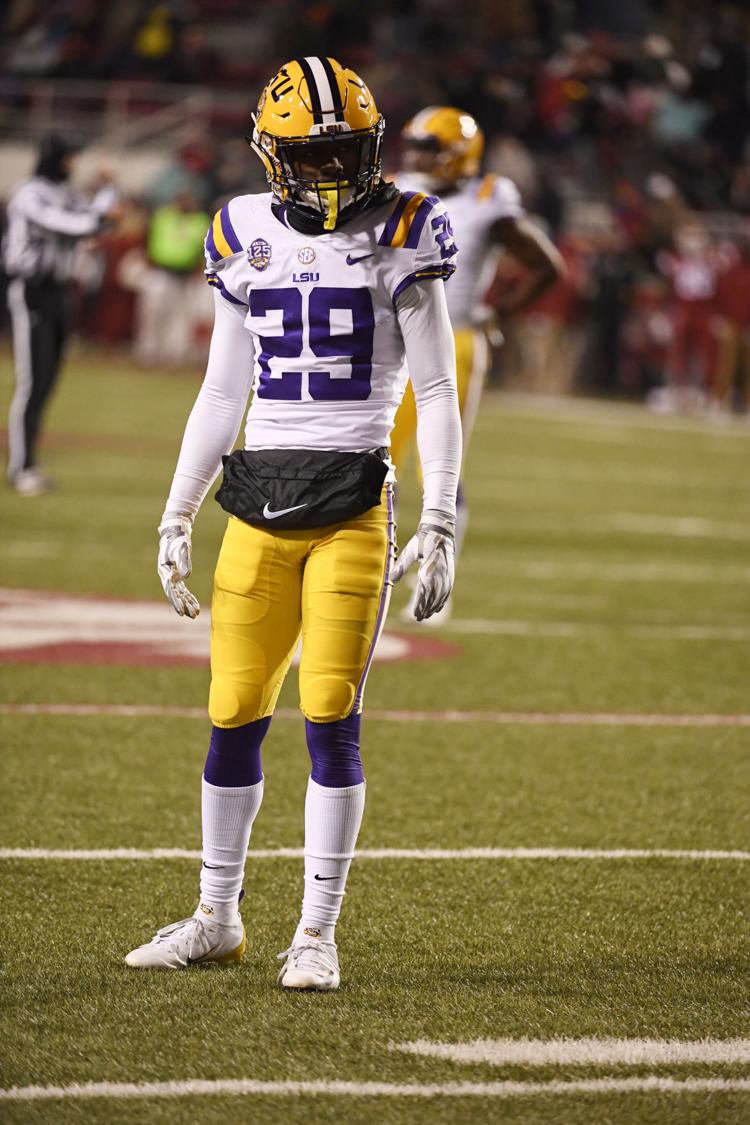 Many people will argue that college athletes have to look out for themselves because they're not getting the financial cut they deserve in a sport like football that's the bread-winner for college athletic departments and leads to million-dollar coaching salaries and glamorous athletic facilities.
But it's hard to justify deserting your team for a bowl game after spending the last three or four years with teammates and coaches who have worked so hard to get there. Their contributions are a big reason why you've become an NFL prospect.
If I'm an NFL general manager, I'd be a little concerned about your character. Would you put yourself or the team first if push comes to shove?
Like Gundy says, the no-show bowl trend will likely continue to grow in the future. Players haven't skipped out of College Football Playoff games yet, but it's an entirely likely scenario as agents get in their ear and NFL contracts become larger.
Any way you look at it, college football is the loser. When they look back on their decision — maybe years down the road — I can't help but think the bowl no-shows will regret it too.
One of the bowl no-shows was LSU cornerback Greedy Williams, a projected top 10 pick in the NFL draft. His Twitter hashtag is #BeGreedy. That about sums things up.