Brice Cherry: When it comes to value, Hall of Fame banquet is a bargain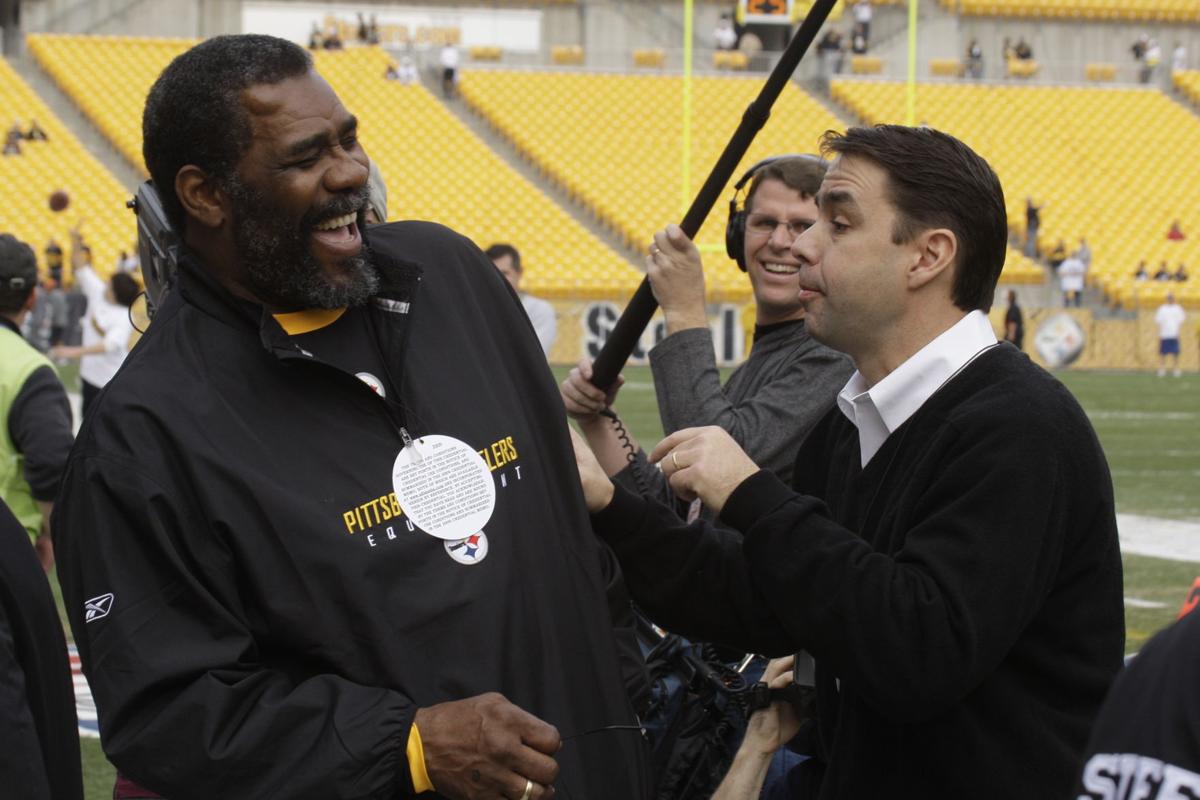 How do you like to spend a Saturday night?
Maybe you and your significant other go out for drinks and dancing. Perhaps dinner and a movie is more your style. Whatever your entertainment poison, it's likely you are particular about how you spend your hard-earned dollars. And you should be.
Now, allow me to set the stage. What if I told you that this Saturday you could experience a catered meal, hobnob with some big-time celebrities, soak up a truly inspiring show and even have a chance to participate in a silent auction for some completely one-of-a-kind items? Not only that, but what if I added that for two adults, that particular bit of unique dining and entertainment would cost you just $90?
In response, you might tell me that sounds like the best entertainment value in Waco. And you'd be right. (Granted, I put words in your mouth, but I digress.)
So, naturally, the experience is real. It's the upcoming Texas High School Football Hall of Fame induction banquet, which is slated for 6 p.m. Saturday at the Ferrell Center. I'm biased, but I'm also telling you straight – you'd be hard-pressed to find a more enjoyable night out.
First off, consider the cause. After expenses for the banquet are covered, all the money raised goes back into the continued operation of the Texas High School Football Hall of Fame. (Full disclosure – I'm a member of the all-volunteer Hall of Fame board, which is comprised of a bunch of guys who have a deep devotion to the sport and its preservation.)
I'm betting more than a handful of you readers resemble that description yourselves. Heck, it's Texas. Who doesn't love high school football? Who hasn't marveled at the glow of Friday night's radiance? Like moths to a flame, many of us flock to those lights every autumn, in pursuit of the next great game.
The men being inducted into the Hall of Fame represent the best of the best. These guys are legends in every sense of the word. Some of them carry instant name recognition – Lovie Smith, Dat Nguyen, the one and only "Mean" Joe Greene, a gentle giant whose nickname belies his warmth.
Maybe you're a Texas A&M grad. What Aggie wouldn't want to spend a few hours with the likes of Nguyen and Reggie McNeal? For Longhorns, there's Johnny Walker, an all-Southwest Conference receiver in the 1980s.
Or maybe you've got a connection to one of the towns, the high schools, from where these men originated. For when former Arlington Lamar coach Eddy Peach is enshrined into the Hall of Fame, it's not only a grand moment for him, but for all of Arlington, for every Lamar Viking who came before or after.
Here's the deal, though. Even if you don't have a personal connection to one of the inductees or their hometowns, I'd encourage you to consider attending. The contributions these gridiron warriors made to the game – and to countless people they encountered – are worth honoring. And the stories they'll tell will no doubt delight, inspire and amuse. I know, because it happens every year.
In addition to the inductees' speeches, the banquet will include the presentation of the Gordon Wood Award. Much like the Jinx Tucker Award that we at the Tribune-Herald give out after each football season, the Gordon Wood Trophy honors a team and a town that has persevered through adversity. This year that designation falls to the small West Texas town of Iraan, which experienced a tragic car accident last season that took the life of one of the adult cheerleading sponsors. Several cheerleaders were injured in the crash as well.
The tragedy pierced the community, but they found strength in one another.
"It's the West Texas mentality," the Iraan superintendent told the New York Times. "You may knock us down, but we ain't staying down."
Also, the Tom Landry Award for coaching will be presented to Corpus Christi Calhallen's Phil Danaher, and the 2016 UIL state championship football teams will be recognized, including from right here in Central Texas, the three-time champion Bremond Tigers. (Bremond, coincidentally, defeated Iraan in the Class 2A Division II state championship game.)
Oh, and then there's the shopping. Forget Amazon. You'll find stuff at the Hall of Fame banquet you won't find anywhere else, including jerseys and helmets signed by those legendary football heroes in attendance.
At this point, either you're on board or you're not. Tickets for Saturday's banquet, presented by Texas Farm Bureau Insurance, are $45 each for adults and $15 for students. You can buy them by emailing Tiffany Wilkins, who has been at this a while now and is renowned for her friendliness and helpfulness, at tiffnjake@hotmail.com, or by calling (210) 290-8570.
So you've got food (catered by George's), football and fellowship. What more could you want?
I know where I'll be Saturday night. Won't you join me?