There's a dear old hymn entitled "We're Marching to Zion." Believe it or not, it's not encouraging sports fans to approach Zion Williamson and express your opinion on whether he should shut it down for the season or not.
What should Zion do? That's been the topic du jour in the media of late. When Duke's resident basketball beefcake suffered a knee sprain last week in a game against rival North Carolina, his tumble to the court reverberated all over the country.
Basketball fans who had paid an average of $2,500 to watch the Blue Devils-Tar Heels game were apoplectic. Vegas bookies immediately altered Duke's odds to win the national title. Nike stock prices plummeted, thanks to Williamson's weird shoe explosion. (I've dubbed it a kickout, since it was a blowout of his kicks.)
It also ignited a wildfire of bluster and blather about Zion's future. Some say the surefire No. 1 NBA overall pick should not play another game for Duke, that the risk of another injury is too great. Others disagree.
Naturally, I've got an opinion, too — not that it matters. If I were Zion, I'd come back and play just as soon as the doctors cleared me to go. You can get hurt walking off the curb. You're only in college once — especially when you're a one-and-done dude. March Madness offers an experience that money can't buy. Soak it up.
But, again, that's just me. Ultimately, Zion should do whatever he wants. It's his life. If he wants to shut it down, fine. If he wants to come back and play, that works, too.
Ignore the opinions (mine included), young man, and march on, to the beat of your own heart.
Annie Rhodes-Johnigan has racked up a boatload of frequent flier miles in recent months — even when she's not in a plane.
The former Midway and Baylor pole vaulting standout captured a silver medal at the USA Track and Field Indoor Championships on Sunday in Staten Island, N.Y. Rhodes-Johnigan cleared every bar on her first attempt before topping out at 14-111/2. She narrowly missed tying her indoor personal best of 15-11/2, which she set at the New Balance Grand Prix in Boston in January.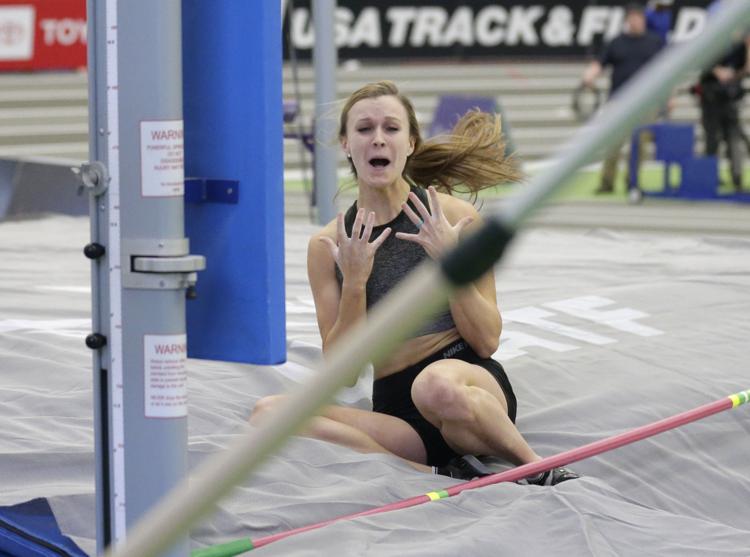 Katie Nageotte was the only vaulter to surpass Rhodes-Johnigan in New York. Nageotte repeated as national champion by clearing 15-9.
Rhodes-Johnigan celebrated her meet by hanging out with her family in New York a couple of extra days. "We are all still in NYC enjoying some time together," her father Gary emailed on Tuesday. "Going to see 'Wicked' tonight!"
If the girl with the sunny smile and springy legs keeps this up, expect to see her stage a production of "Annie" in 2020. Pretty far off Broadway, though.
Pierre Jackson deserves another shot at the NBA.
The former Baylor guard has torn up every league in which he's played — except the NBA. Jackson owns a preternatural ability to get buckets, as evidenced by his current play in the Chinese Basketball Association. He leads the league in scoring at a staggering 39.8 points per game while also averaging 6 rebounds, 9.3 assists and 2.3 steals for the Beijing Fly Dragons. And it's not like the CBA is rec-league competition, either. The rosters are dotted with former NBA players, including Cole Aldrich, Donatas Motiejunas, Jimmer Fredette and Luis Scola, among others.
Jackson is a guy who was once MVP of the Israeli League All-Star Game, a guy who still owns the record for most points in an NBA G-League Game, with 58. (It was known as the D-League then, but you get the idea.)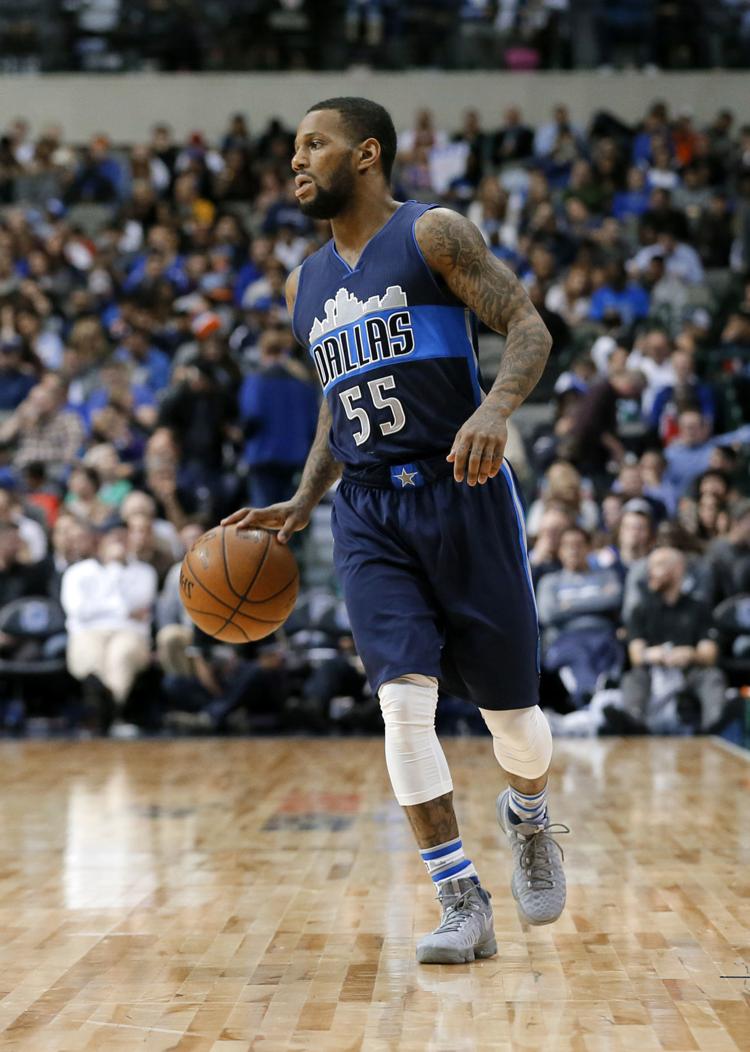 Injuries and his size — Jackson is listed at 5-11, 176, and that may be generous — have limited his NBA chances. He played eight games with the Dallas Mavericks in the 2016-17 season, averaging 4.4 points and 2.4 assists in just 10.5 minutes per game. So far, that's the extent of his NBA playing career.
Here's the thing, though — numerous other little guys have made sizeable impacts on the NBA level. Among them Spud Webb, Muggsy Bogues, Michael Adams, Nate Robinson, Earl Boykins and Isaiah Thomas. Jackson is still "only" 27. He's earned another crack.
Speaking of the NBA, it's been nice to see Kenrich Williams getting more minutes in recent weeks.
The rookie forward out of TCU has benefited from the New Orleans Pelicans' ongoing drama with Anthony Davis. After seeing limited minutes in the first three months of the season — Williams was tagged with 36 dreaded DNP-CDs (Did Not Play — Coach's Decision) — his playing time has exploded over the past month. Since Jan. 29, Williams has played 30 or more minutes in 10 of 11 games.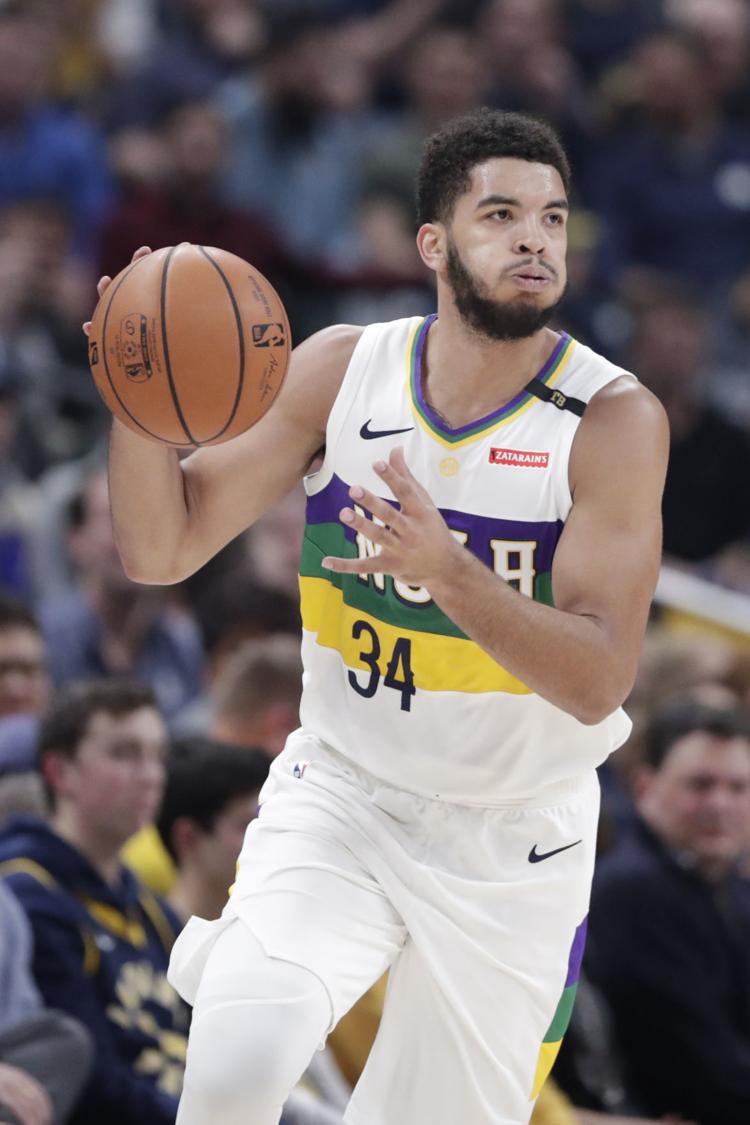 And he's making those minutes count, too. He's averaging 11.1 points and 9 rebounds per outing in that stretch, which includes 21 points and 8 boards against the Nuggets, 19 and 6 against the Timberwolves, and a well-rounded 10-point, 13-board, 7-assist performance against the Grizzlies.
Williams dazzled as a Super Centex forward at University High School before moving on to New Mexico Junior College and eventually TCU. He's the first player from Waco ever to reach the NBA, according to Basketball-Reference.com.
Whether you want to call them athletes or not, the gastric giants who compete in professional eating competitions consume some of the most incredible records you'll ever see.
But don't take my word for it. Go ask the folks at Dave's Burger Barn.
Dave's, at 600 North Patricia Street in Waco, near Connally High School, is well-known for its "Zipper Ripper Challenge." One side of the restaurant wall features photos of people who have attempted this particular Everest of Ingestion (or perhaps, indigestion), under the headers "Wall of Fame" and "Wall of Shame." (I'll give you one guess which group has more folks).
The Challenge is this: You must eat five hamburger patties, five strips of bacon, five slices of cheese, one pound of fries and a drink in 12 minutes, in order to get the meal for free. (Otherwise, you'll pay $24.99). Oh, and the burgers are fully loaded with vegetables and your choice of condiment.
On Feb. 18, Brandon Clark made the Zipper Ripper Challenge look like an appetizer.
The professional eater from Cahokia, Ill., who goes by the nickname "Da Garbage Disposal," stopped by Dave's to take on the Zipper Ripper. Three minutes and 35 seconds later, Clark pushed away an empty tray and said, "Ahhhhh."
Not surprisingly, it's a new record for the Challenge. Records, of course, are made to be broken, but this one might require breaking a belt loop — or three.
I think I'll stick with the small burger basket, thank you very much.