Former Baylor basketball star Pierre Jackson has never played for the Globetrotters, but nobody better defines the term.
Jackson has chased his basketball dreams all over the world, playing in Turkey, Croatia, Israel and China. The veteran guard's ultimate goal is to stick with an NBA team, but he's a happy man as long as he's drawing a paycheck with a basketball in his hands.
"Of course, I would love to play at home," Jackson said. "All I'm looking for is to play with a guaranteed contract and have an opportunity to play and to be around an NBA organization the whole year. If that doesn't happen, I'm fine being a globe trotter and covering the world playing basketball."
Jackson has two big reasons to seek the best contract he can find: His 2-year-old son, Pierre, and 5-year-old daughter Journee.
Though the 27-year-old Jackson still lives in his hometown of Las Vegas during basketball offseasons, he takes both children to his playing destinations across the world whenever he can.
"At this point, I have two kids, so wherever I can play the best basketball and make the most money is where I want to play and make the most of it," Jackson said. "It hasn't been easy. Having that pride in thinking I can play in the NBA, I just try to dominate as much as I can."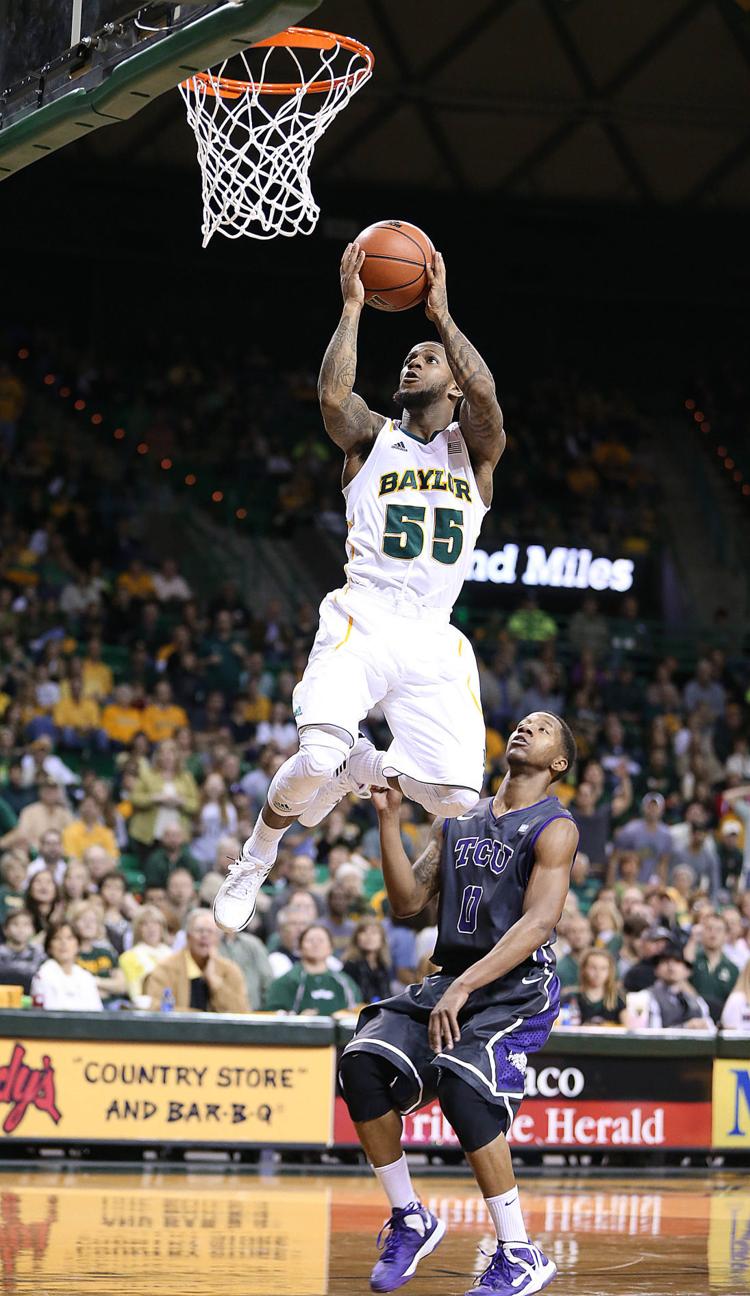 With his exciting style of play, Jackson was a fan favorite during his two seasons at Baylor following his transfer from College of Southern Idaho.
Few college basketball defenders could match his speed on a fast break, and his teammates rallied around him as the Bears won a school record 30 games and reached the Elite Eight in 2012.
After averaging 13.8 points and 5.9 assists during his junior year, Jackson was counted on to produce even more as a senior after Quincy Acy, Quincy Miller and Perry Jones were taken in the 2012 NBA draft. Jackson led the Big 12 with 19.8 points and 7.1 assists per game for a team that won the 2013 NIT championship.
"During that Elite Eight year, it was great to play in front of that many people when I was one of the players they came to see," Jackson said. "It was fun to play with the type of players I played with. My senior year, we were disappointed in not making the NCAAs, but we made the most of it by being one of last teams playing. Coach (Scott) Drew and his staff did a great job keeping us up."
Jackson's dream of playing in the NBA seemed inevitable when he was picked 42nd overall in the second round of the 2013 draft by the Philadelphia 76ers. His draft rights were then traded along with Jrue Holiday to the New Orleans Pelicans in exchange for Nerlens Noel.
After playing in the 2013 NBA Summer League for the Pelicans, he played for the D-League's Idaho Stampede the following fall.
Jackson tore it up as he averaged 29.1 points and was named to the D-League all-star roster. His best night was a league-record 58-point explosion against the Texas Legends in which he buried 24 of 33 field goals, including seven of 13 from 3-point range.
"It was crazy because I scored most of my points in the second half," Jackson said. "I scored 15 points in about two minutes. I was scoring fast and it kept adding up."
Many observers wondered why the Pelicans didn't call him up to the NBA, but Jackson was in an unusual situation because he didn't have a contract with them. However, the Pelicans still retained his NBA rights, so another organization would have had to acquire those rights before giving Jackson a shot.
Two weeks after his 58-point game, Jackson left the Stampede to sign with a Turkish team named Fenerbahce Ulker for the rest of the season.
In the summer of 2014, the Pelicans traded Jackson's rights back to the 76ers, but during an NBA Summer League game he ruptured his Achilles tendon, and was waived by the 76ers in September of that year.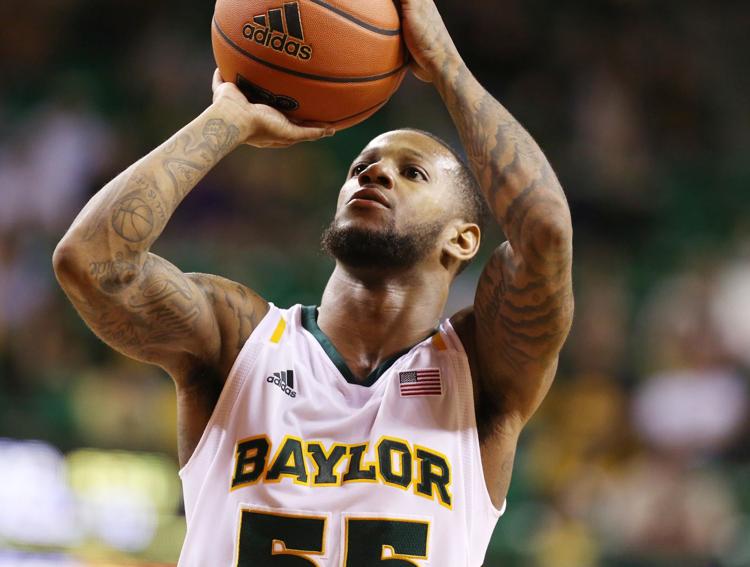 Following another NBA Summer League audition in 2015, Jackson got a shot to play for the 76ers in preseason games. However, he was waived before the regular season began.
Jackson was back in the D-League with the Stampede and the Texans in 2016, but in October he signed a one-month deal with Croatia's Cedevita Zagreb.
"Playing in Croatia was different for me," Jackson said. "I was coming off an injury, and I had played in the Summer League. They were the only team to offer me a month trial, and I averaged 34 points while I was there. They wanted me to stay, but they low-balled me."
During the 2016-17, Jackson bounced between the D-League's Texans and the NBA's Dallas Mavericks. He made his NBA debut with the Mavericks on Dec. 27, 2016, scoring seven points and dishing out two assists in 11 minutes off the bench.
Jackson ended up playing in eight games with one start for the Mavericks that season, averaging 4.4 points and 2.4 rebounds in 10.5 minutes per game. The Mavericks waived Jackson after he suffered a hamstring strain, and he ended back in the D-League.
"I was exhausted because I was going back and forth to the D-League," Jackson said. "I had played in back to back games in the D-League and then they (the Mavericks) called me up. If I was healthy, I think I would have had a good shot to make it."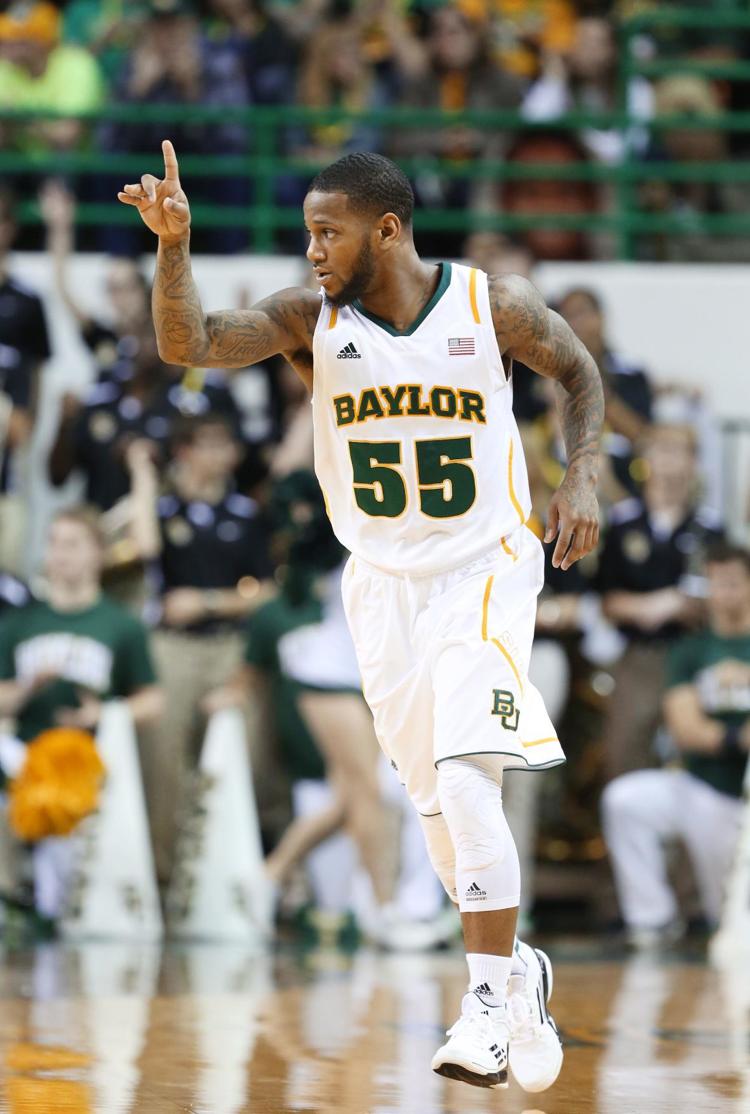 In the summer of 2017, Jackson went back to Europe as he signed with Maccabi Tel Aviv of the Israeli Premier League. He was named the MVP of the all-star game and helped Maccabi win the Israeli League championship.
"Playing in Israel was amazing," Jackson said. "Tel Aviv is one of the nicest cities. It's like Miami in that the weather is good year-round and the fans are super supportive.
"In Europe, it's a different style of game than the NBA. There isn't as much physicality and there's more of a team concept instead of isolation. You also see a lot of ex-NBA players. (Current Dallas Maverick's NBA rookie of the year) Luka Doncic was there when I was over there. He was 18 years old and he won every award you can win."
Jackson has played against several of his former Baylor teammates during his worldwide travels, including Isaiah Austin during the past season in the Chinese Basketball Association. Jackson said he averaged 40 points for the Beijing Fly Dragons.
Now back in Las Vegas for the summer, Jackson doesn't know yet where he will be playing next season. But he's sure he'll work out a deal with some team somewhere across the globe.
Wherever he's landed, the 5-10 Jackson has always had to prove that he's not too small to play. His production speaks for itself.
"I'm negotiating right now, trying to find the best situation," Jackson said. "At my size, I just try to prove I'm one of the elite players in the world, not just America."