To no one's surprise, powerhouse Oklahoma is back in the Big 12 championship game for the third straight year after winning the title the last two seasons.
To almost everyone's surprise, Baylor is joining the Sooners.
Just two years after the Bears went 1-11 in Matt Rhule's 2017 debut season, they earned their first trip to the Big 12 championship game Dec. 7 at 11 a.m. at AT&T Stadium in Arlington.
On a picturesque Saturday afternoon at McLane Stadium, the Bears knocked out Texas, 24-10, a team most experts projected to challenge Oklahoma for the Big 12 title. Instead, it's No. 11 Baylor that can earn a spot in the Sugar Bowl with a win over Oklahoma.
The Bears clinched the berth on Senior Day, sending out a group of veterans who stuck with the program through all the chaos with a final unforgettable memory at McLane Stadium.
"It means a lot to me, knowing that these seniors brought us here, because without the seniors there would be no Big 12 championship," said Baylor junior running back John Lovett. "They set the foundation for our team, and it's a new Baylor Bear team."
Rhule took over a mess of a program when he arrived at Baylor in December 2016 amid the fallout of the sexual assault scandal that cost former Baylor coach Art Briles his job in May 2016.
After all of Briles' 2017 commitments jumped shipped except linebacker Jalen Pitre, Rhule quickly put together a solid recruiting class that included talented players he could build around like quarterback Charlie Brewer, defensive lineman James Lynch and linebacker Terrel Bernard.
Rhule also looked into the eyes of the returning players and asked them to believe in the new coaching staff and the process they were about to undertake with the hope that it will pay off down the road.
That payoff came Saturday as the Bears earned a Big 12 championship berth as they improved to 10-1 overall and 7-1 in conference play.
"This has nothing to do with the coaching staff to me," Rhule said. "This has to do with our players, the players that have decided to come, their parents and families. A lot of parents and families kept their kids here or made a decision to come here when there was a lot of noise, a lot of chatter."
Rhule is working on his fourth recruiting class approaching the Dec. 18 early signing period. Like his first three, Baylor's class likely won't rank as high as those at Oklahoma and Texas.
But Rhule and his staff have found players they can develop and fit into their system. Recruiting rankings don't matter to Rhule. The final product the Bears put on the field and the character they develop as young men are the defining measures.
"It's just a bunch of guys that worked," Rhule said. "I mean we've got talented players. We've recruited well, but I'll say this to you: Recruiting is not ranking. Recruiting is not what people say it is. Recruiting is finding players that can play, develop them, put them in the right position."
With Brewer and playmakers like receiver Denzel Mims and running backs JaMycal Hasty and Lovett leading the way, Baylor's offense has been solid enough to produce 10 wins in 11 games.
But the Bears have won this year in a manner that had become foreign in the Big 12: Baylor's defense has been the stingiest in an offensive-oriented league by allowing 19.5 points per game while recording a league-high 38 sacks and forcing 22 turnovers.
The win over Texas was a microcosm of the season as the Bears sacked Sam Ehlinger five times while safety Grayland Arnold intercepted his fifth pass of the year.
Defensive lineman James Lynch was his usual beastmode self with two sacks to give him 10½ for the season and setting the Baylor career record with 19 in three seasons.
"That's our goal as a defensive line, and (Ehlinger) is a good QB, too, so getting a sack against him means a lot," Lynch said. "We played pretty well and I was very happy we got the W for our offense."
The win over the Longhorns came on the heels of last week's 34-31 loss to Oklahoma that ended Baylor's perfect season. It was tough for the Bears to watch a 31-10 halftime lead disappear as the Sooners dominated the second half with 24 unanswered points.
Against the Longhorns, the Bears flipped the script and played better as the game progressed. After taking a 7-3 lead into halftime after missing several scoring opportunities, the Bears controlled the third quarter with two scoring drives as Brewer dived for a one-yard touchdown and hit Mims with a 12-yard touchdown pass to open up a 21-3 lead.
Though Brewer left the game for precautionary reasons with 11:33 remaining after taking a shot to the head from a Texas defender, Baylor's defense kept putting the pressure on Ehlinger and shut down the Longhorns' offense to seal the win.
"I thought it was almost cathartic, get it out of our system," Rhule said. "I think last week (against Oklahoma) was definitely a learning experience. I thought our guys were comfortable in the fourth quarter grinding it out (against Texas). The defense played well. When you come to November, nothing should be easy."
Texas' only touchdown came with one second remaining when Daniel Young ran for a four-yard touchdown. But as dominant as they were against the Longhorns, the Baylor defensive players weren't happy about allowing the late fourth quarter touchdown even though it was anticlimactic.
"Our player-coach's oath is basically what we live on every day, and a fourth quarter shutout is a big part of that," said Baylor safety Chris Miller. "If we get a fourth quarter shutout, we can win every game. And that's the goal we want every game day, and not getting that this week it kind of hurt us."
While the Baylor players were excited in the locker room about beating Texas to clinch a Big 12 championship berth, they still had a businesslike approach as they talked to the media.
With a win over Kansas in the regular season finale on Saturday at 2:30 p.m. in Lawrence, the Bears can match their most wins in school history by improving to 11-1.
The Bears have remained remarkably focused every week with a goal to go 1-0, and that approach won't change against the Jayhawks.
"We were happy to get this win and go to the championship, but we'll enjoy it for this moment for a little bit," Mims said. "Then we'll get over it and take what's next and focus on Kansas."
---
Baylor is now 10-1. Here's a look back at all of the Bears' 10-win seasons (1980-2019).
1980: SWC champs (10-1)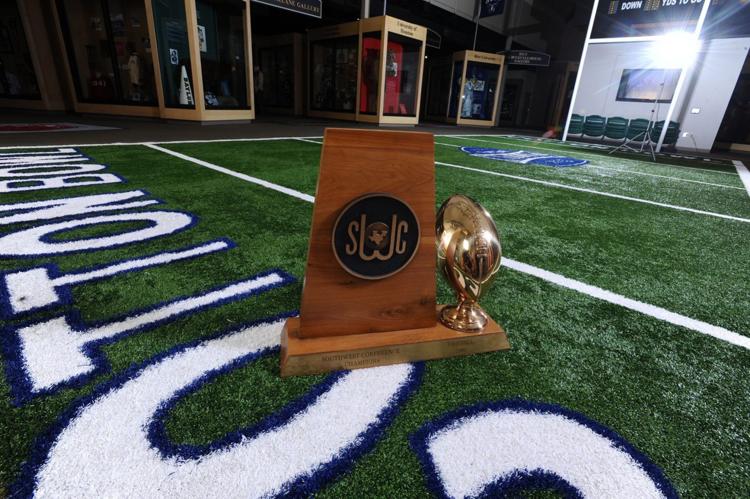 1981: Cotton Bowl (10-2)
2011: Alamo Bowl (10-3)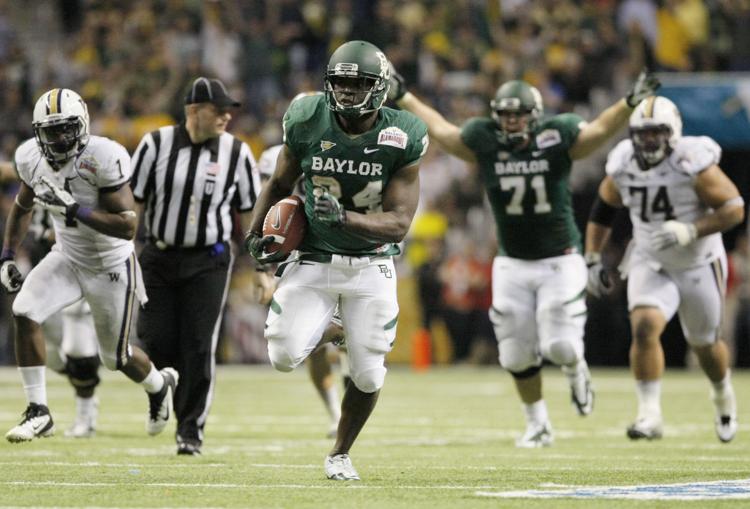 2011: Alamo Bowl (10-3)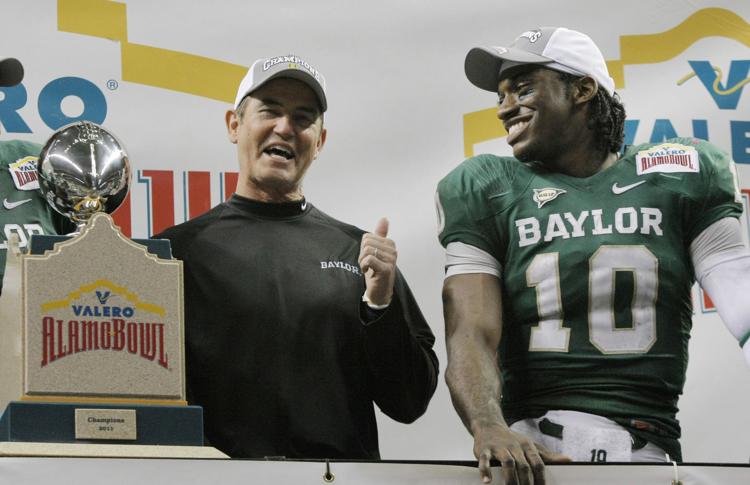 2013: TCU (10-1)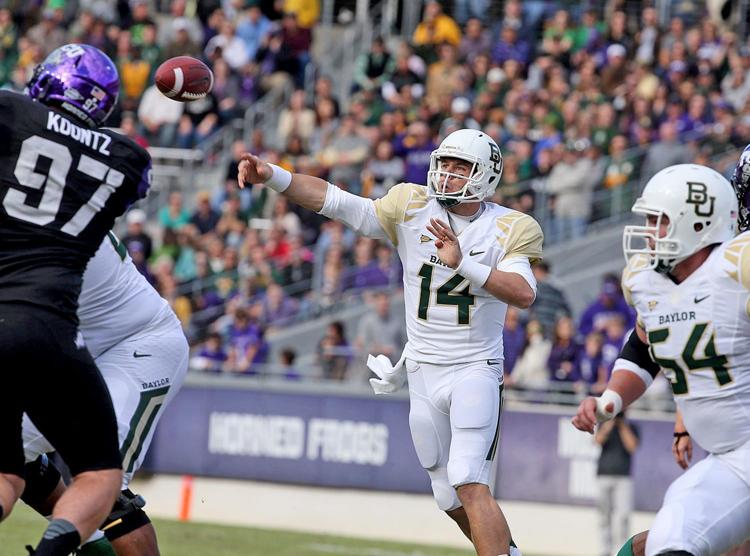 2013: TCU (10-1)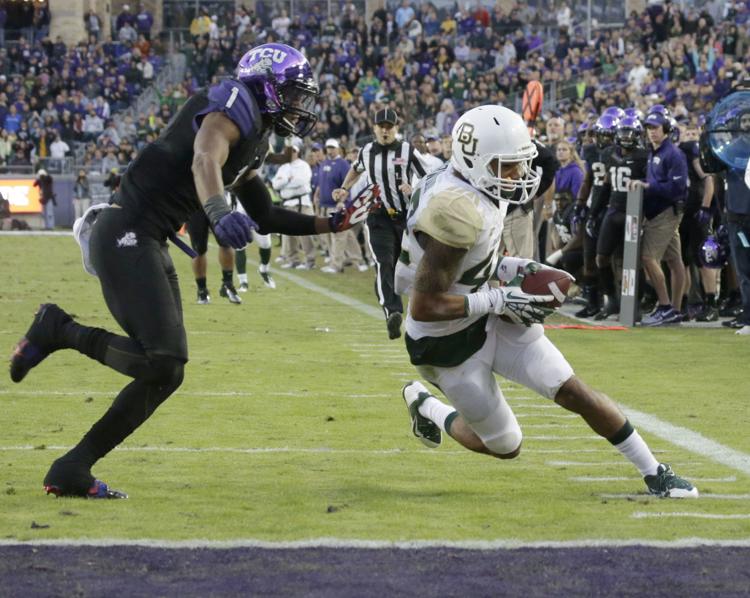 2013: TCU (10-1)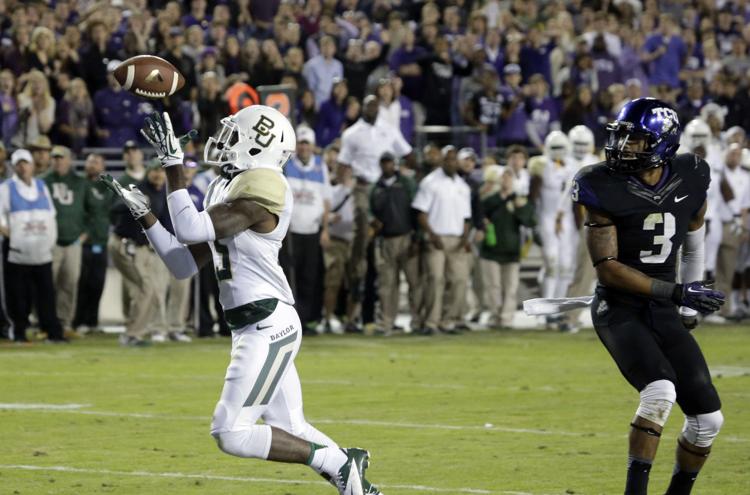 2013: Texas (11-1)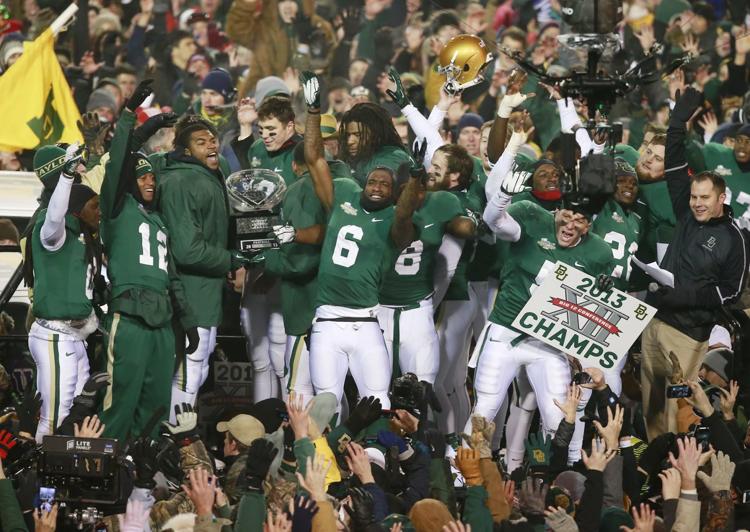 2013: Texas (11-1)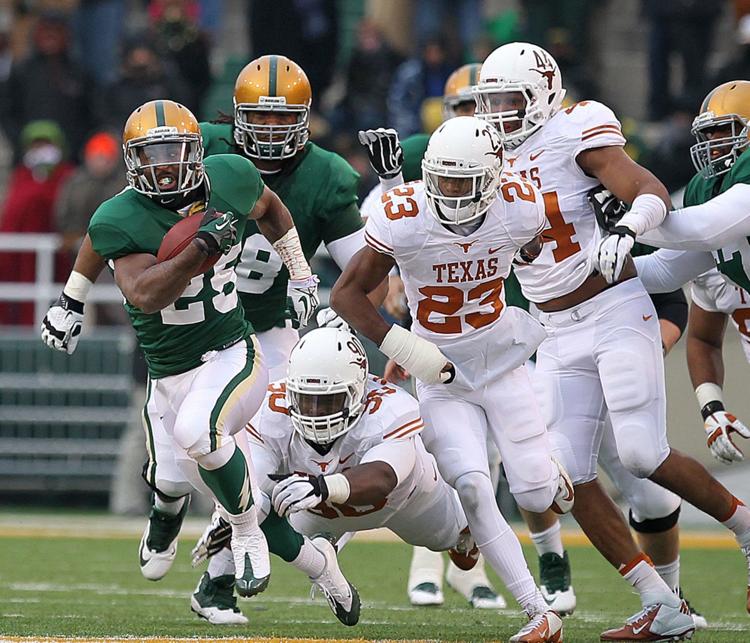 2013: Fiesta Bowl (11-2)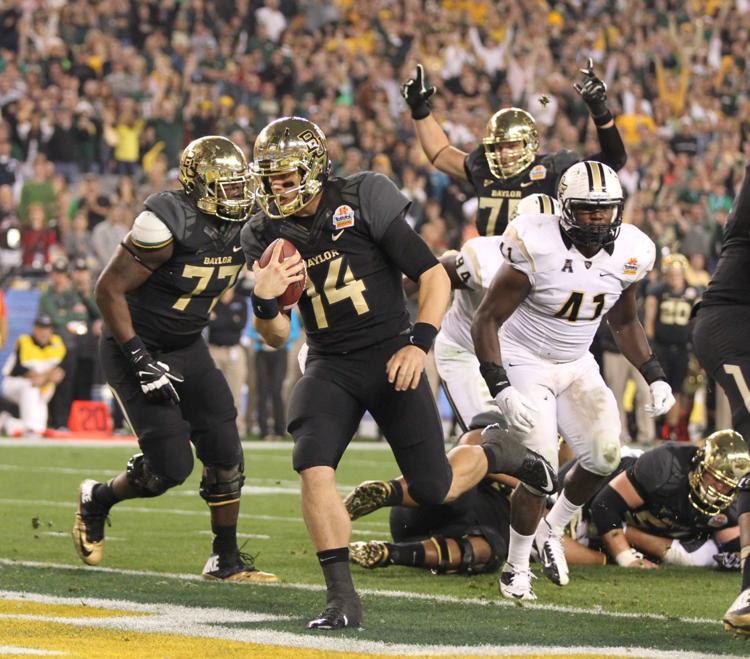 2014: Texas Tech (10-1)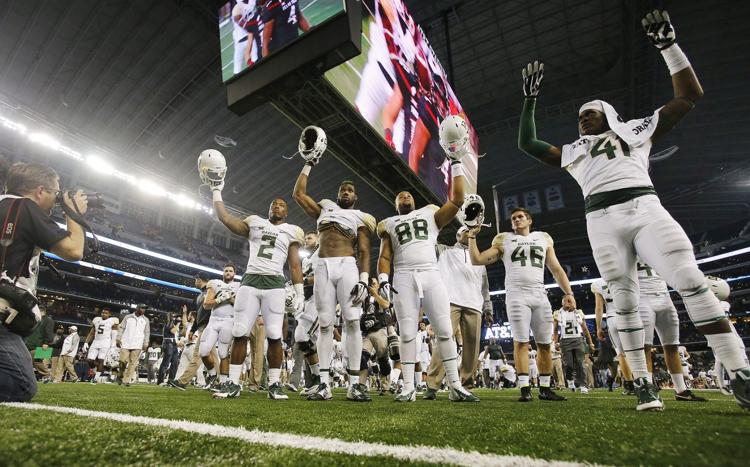 2014: Texas Tech (10-1)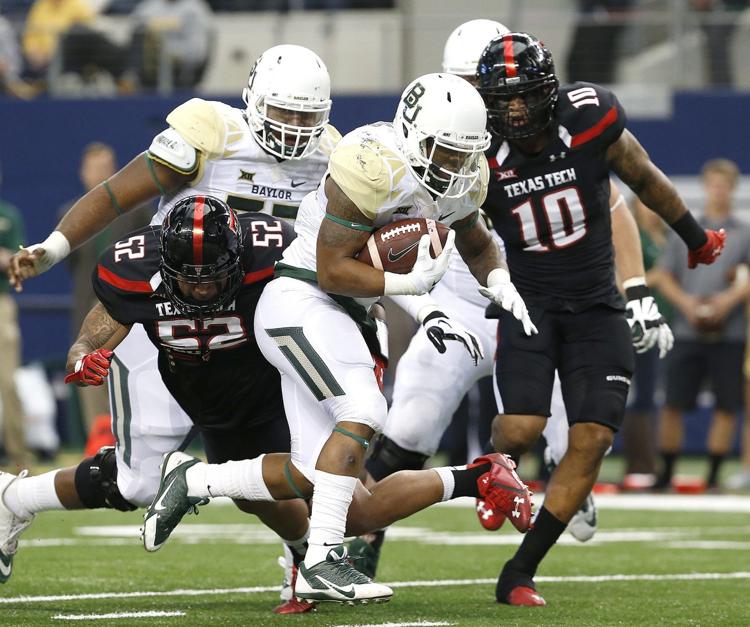 2014: Texas Tech (10-1)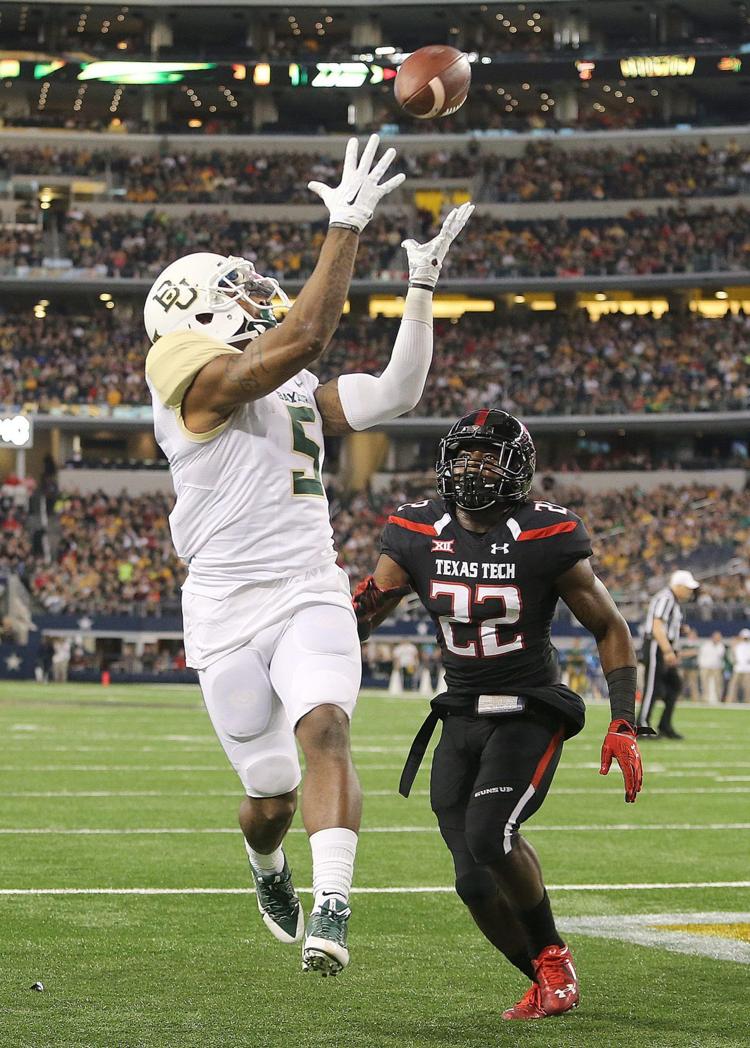 2014: Kansas State (11-1)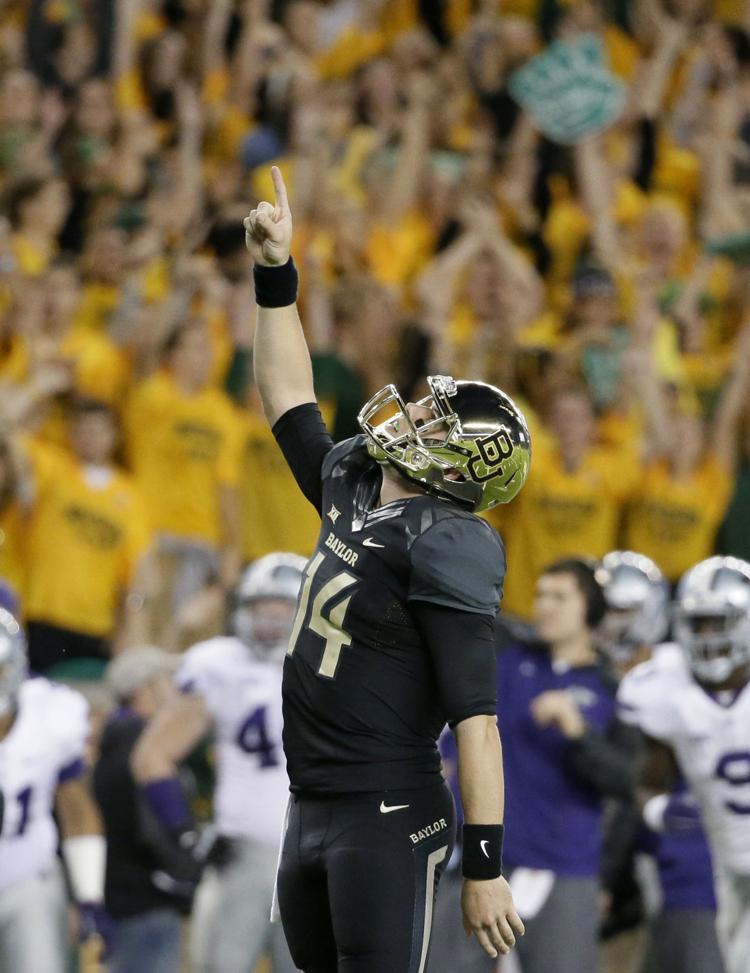 2014: Kansas State (11-1)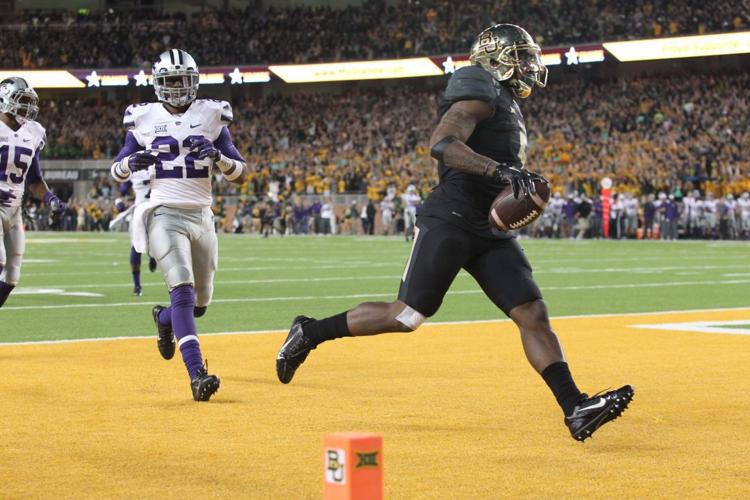 2015: Cotton Bowl (11-2)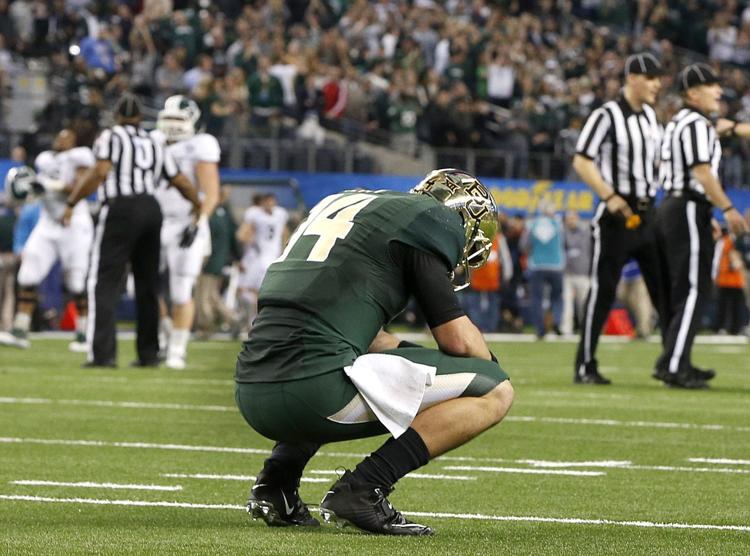 2015: Russell Athletic Bowl (10-3)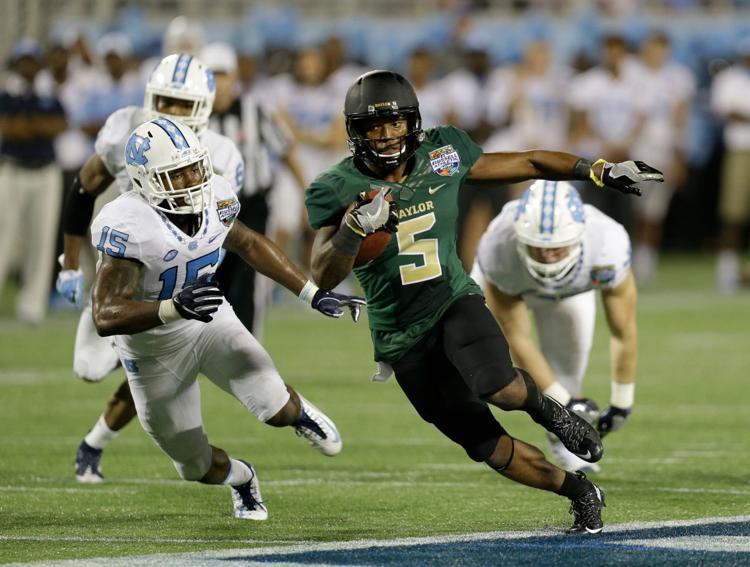 2015: Russell Athletic Bowl (10-3)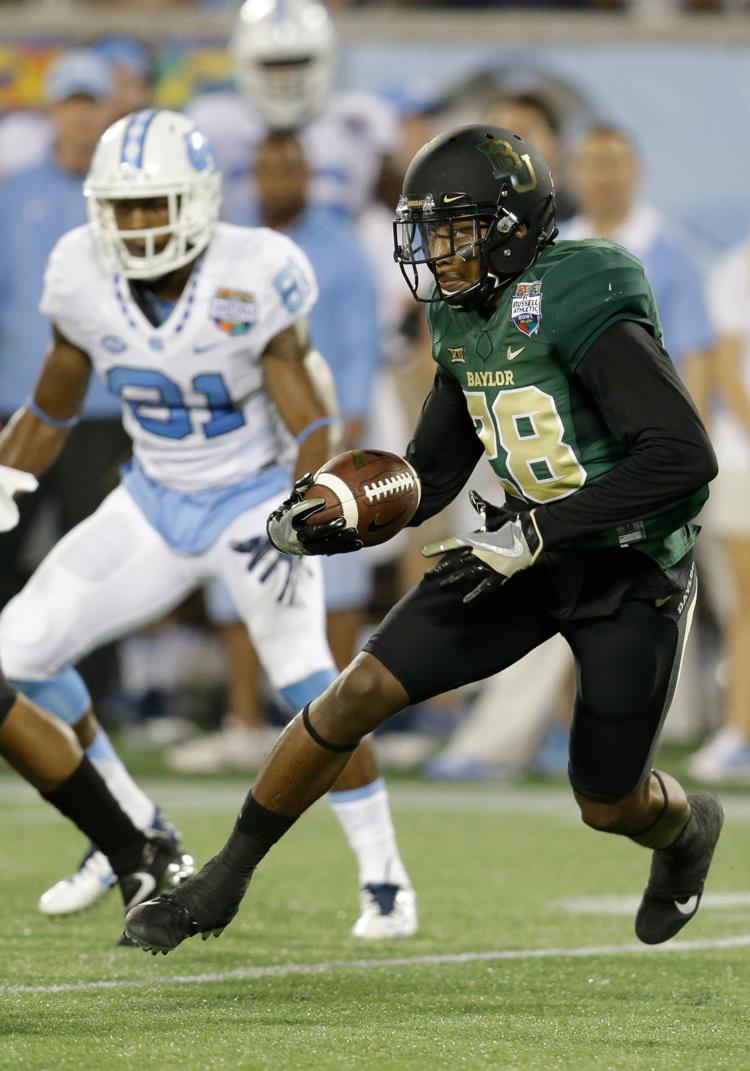 2019: Record slips away vs. Oklahoma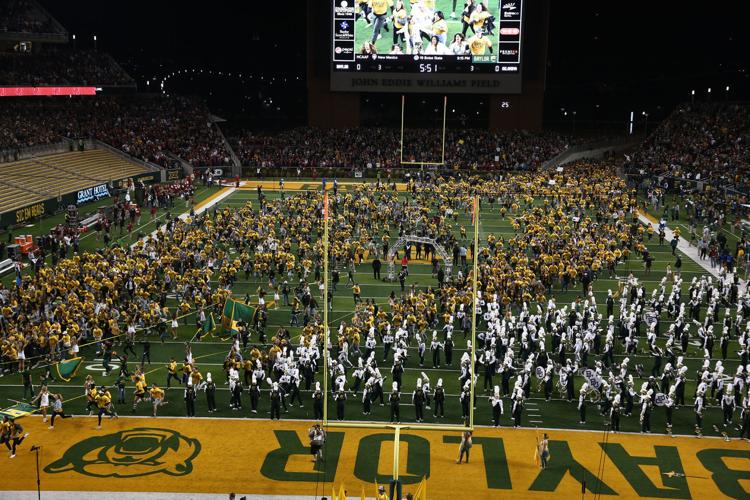 2019: Texas (10-1)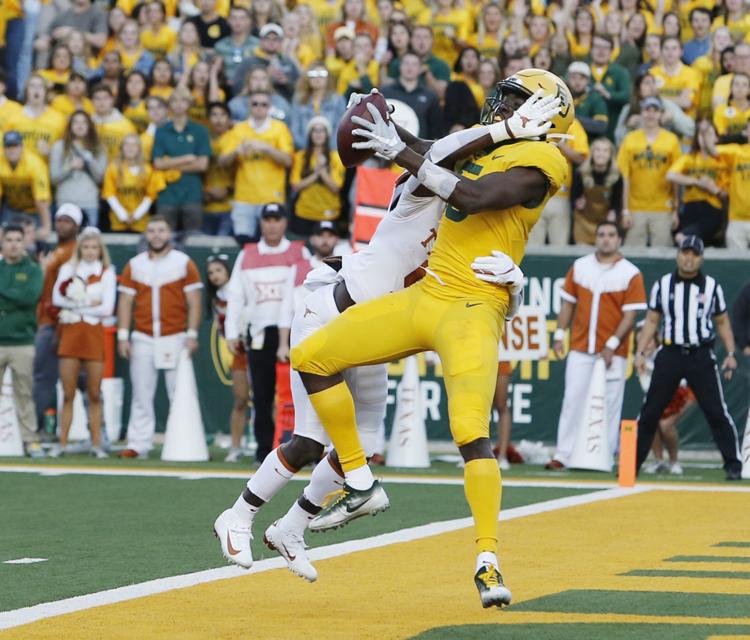 2019: Texas (10-1)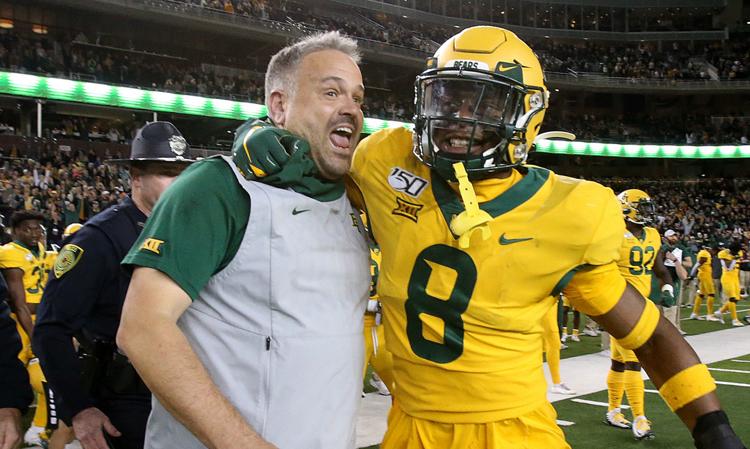 2019: Kansas (11-1)
2019: Kansas (11-1)