With all the Power 5 conferences holding their championship games this weekend, it will be hard for the Baylor players to shut out the chatter surrounding the College Football Playoff.
But Baylor coach Matt Rhule will do everything he can to get his players to focus solely on preparing for Oklahoma in Saturday's Big 12 championship game at 11 a.m. Saturday at AT&T Stadium in Arlington.
The Bears will likely jump from No. 9 to 7 when the CFP rankings are announced Tuesday night at 6:45 p.m. on ESPN. But Rhule won't mention the rankings to his players as the Bears prepare for their first-ever Big 12 championship game.
"I think you probably know me well enough to know I don't say those things," Rhule said. "We haven't had a lot of success when we've talked about 'Hey, if we do this we get this.' We play way better when it's been like 'Let's just go play.' "
Both the Bears and Sooners are 11-1 overall and 8-1 in the Big 12. But Oklahoma has far more experience in the Big 12 championship game since this will be its third straight after the league went back to the format in 2017 following a six-year absence. The Sooners won both games with a 41-17 decision over TCU in 2017 and a 39-27 win over Texas last year to reach the CFP.
The Big 12 held a championship game from 1996-2010 between the winners of the North and South divisions. After the league dropped to 10 teams with no divisions in 2011, the championship game was scrapped for six years. Baylor won Big 12 regular season titles in 2013 and 2014.
The Bears will have all the motivation they need after the Sooners handed them their only loss, a 34-31 decision Nov. 16 before a packed house at McLane Stadium. Oklahoma, currently No. 7 in the CFP rankings, rallied from a 31-10 halftime deficit with 24 unanswered points in the second half.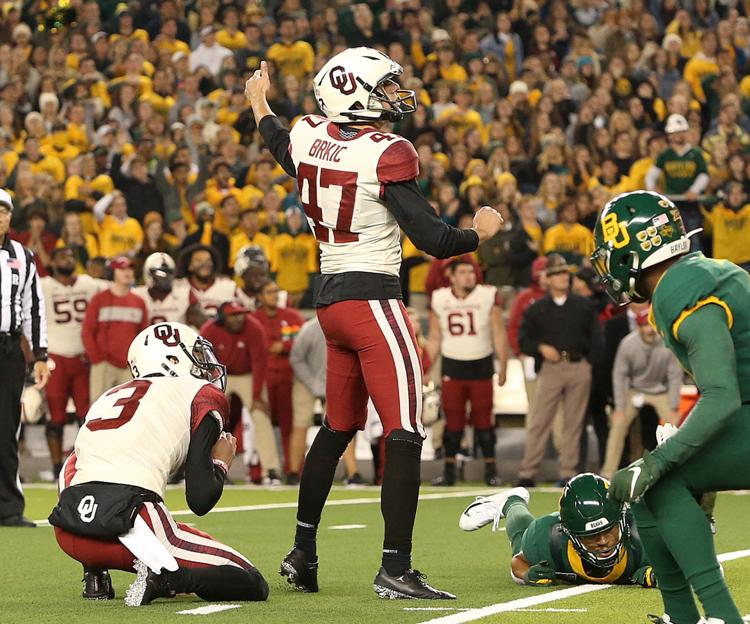 With dynamic receiver CeeDee Lamb out for the game, the Sooners played without their biggest deep ball threat. But they dominated time of possession with 41 minutes and 11 seconds as they ran 95 plays and rolled up 525 yards against Baylor's league-leading defense.
Lamb is back for Oklahoma, but Rhule is concerned about the many weapons the Sooners present in an offense that leads the nation with 564.3 yards per game and ranks fifth in scoring with 44.3 points per game.
"CeeDee Lamb is one of the greatest players in college football," Rhule said. "He's a future star in the NFL. But (receiver) Charleston Rambo is really good too. To me, it's not about just one guy. They have a well thought out offense with a great offensive line with great backs, great receivers, great tight ends and they play a lot of people."
Since the win over the Bears, the Sooners held on for a 28-24 win over TCU in Norman and knocked off Oklahoma State, 34-16, last weekend in Stillwater.
Quarterback Jalen Hurts hit 13 of 16 passes for 207 yards and rushed for 61 yards and a touchdown against the Cowboys. He also caught the first touchdown pass of his career on a four-yard option throw from receiver Nick Basquine.
Hurts is in the Heisman Trophy conversation as he's completed 71.9 percent for 3,347 yards and 31 touchdowns while leading the Sooners with 1,217 yards and 18 touchdowns.
But Lamb and Rambo are both dangerous receivers while Kennedy Brooks is coming off a 160-yard rushing performance against the Cowboys to give him 917 yards for the season. Oklahoma coach Lincoln Riley often uses a pro-style offense with a tight end instead of a spread attack.
"Lincoln Riley has one of the most NFL-style offenses in the world," Rhule said. "He's running what I did at Temple, I'm running something different. I love what Lincoln is doing because he takes the players he has and says, 'How can I be successful with these guys?' And he puts together an offense and he gets everyone involved, and they're tremendously hard to defend because the ball could be there, it could be there."
Baylor's defense has been tremendous all season at forcing turnovers, and last weekend's 61-6 win over Kansas in Lawrence was no exception as the Bears forced a season-high six, including interceptions by Grayland Arnold, Blake Lynch, Henry Black and Zeke Brown.
The Bears have now forced 28 turnovers this season and have collected a Big 12-leading 40 sacks, matching the 1992 team for the most sacks in school history.
Baylor defensive coordinator Phil Snow was named one of five finalists on Monday for the Broyles Award as the nation's top assistant coach.
"Obviously, we had to evolve a little bit in terms of what we we're doing," Rhule said. "Coach (Snow) had to evolve in terms of getting the best guys on the field. But it's the same players as last year, that's the cool thing. It's Chris Miller, it's Henry Black, it's Jameson Houston, it's pretty much the same players. And they get developed, they get coached and they accept coaching."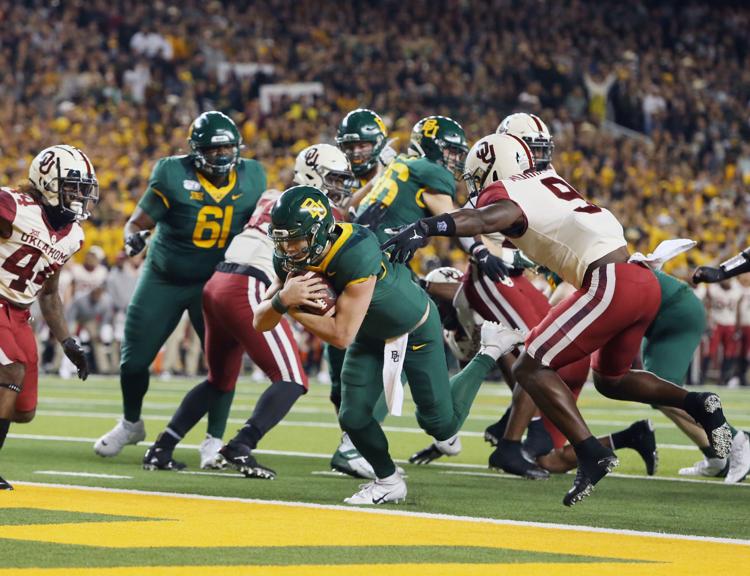 Baylor's offense has gone through some ebbs and flows, but it was highly effective in the blowout of Kansas.
The Bears scored touchdowns on two of their first five offensive plays as backup quarterback Gerry Bohanon ran for a six-yard touchdown and starting quarterback Charlie Brewer hit a 51-yard touchdown pass to Tyquan Thornton.
Though many of the starters sat out in the second half, the Bears amassed 507 yards. Rhule was happy that he could rest players like Brewer and defensive linemen James Lynch, Bravvion Roy and James Lockhart after the Bears built a 34-0 halftime lead against the Jayhawks.
With a stiff wind wreaking havoc, Brewer still managed to complete 13 of 25 passes for 182 yards in the first half against the Jayhawks. Brewer didn't take nearly as many hits as usual as he only ran the ball twice as Bohanon carried on most of the quarterback run plays.
"We weren't going to run (Brewer) unless need be," Rhule said. "And I think last week was really good for him. We thought running the quarterback was going to be a big part of the game, so we had a plan to have Gerry ready to go. We also knew it was going to be 20 mph winds. It was really good for our young players to have a chance to play. I was happy that a lot of guys who have grinded all year long have had a chance to play."
---
Baylor is now 11-1. Here's a look back at all of the Bears' 10-win seasons (1980-2019).
1980: SWC champs (10-1)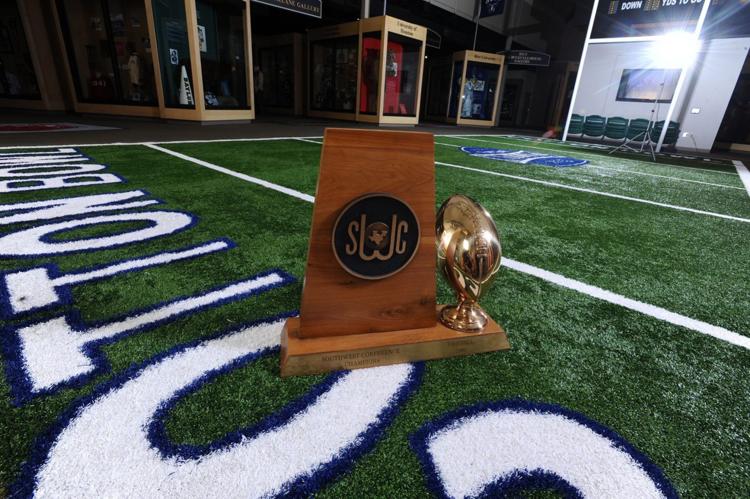 1981: Cotton Bowl (10-2)
2011: Alamo Bowl (10-3)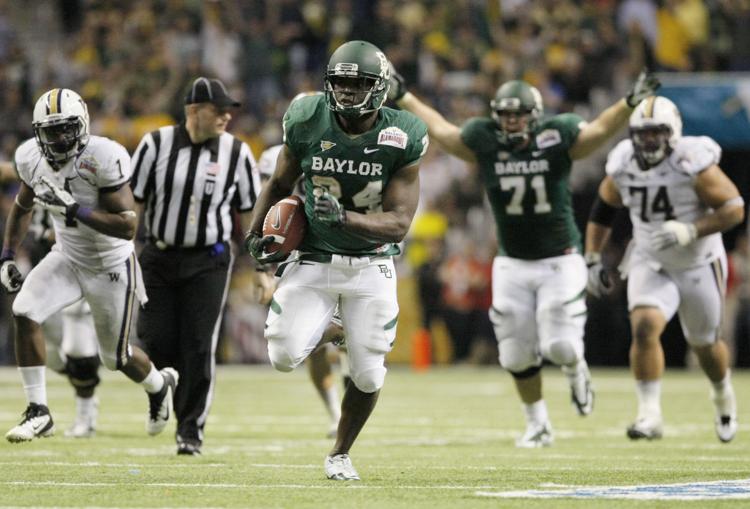 2011: Alamo Bowl (10-3)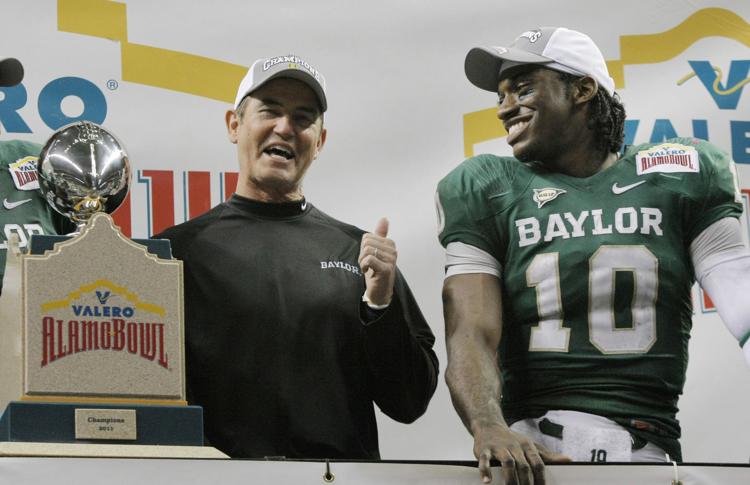 2013: TCU (10-1)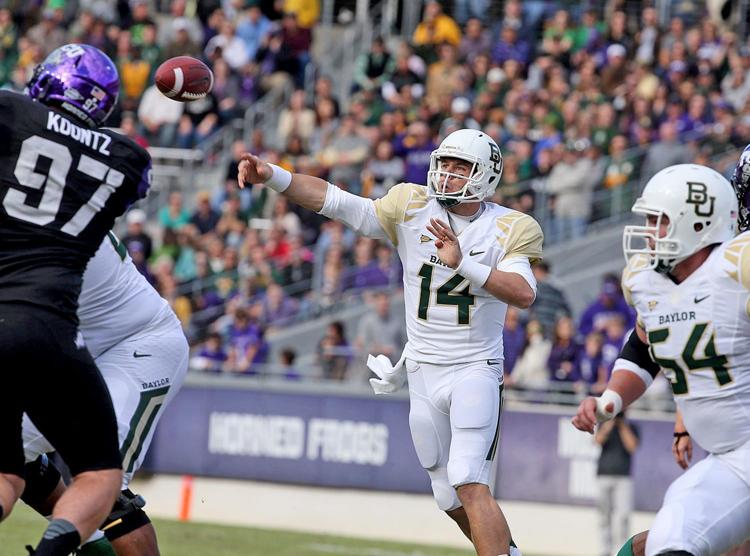 2013: TCU (10-1)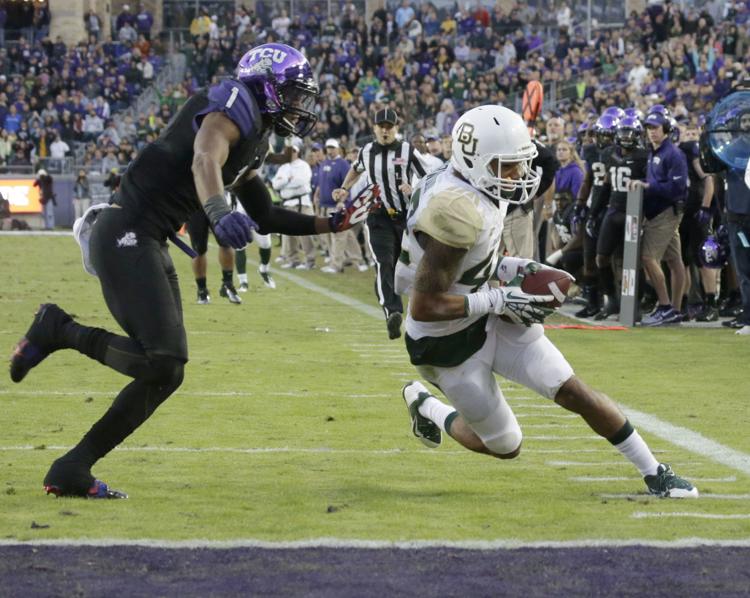 2013: TCU (10-1)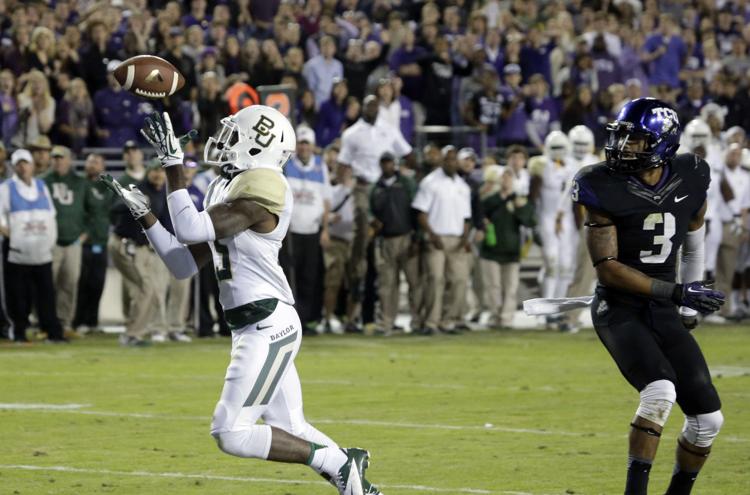 2013: Texas (11-1)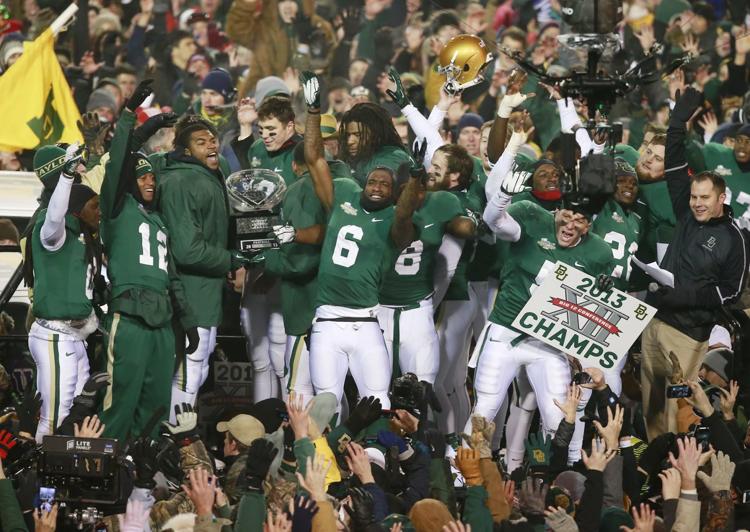 2013: Texas (11-1)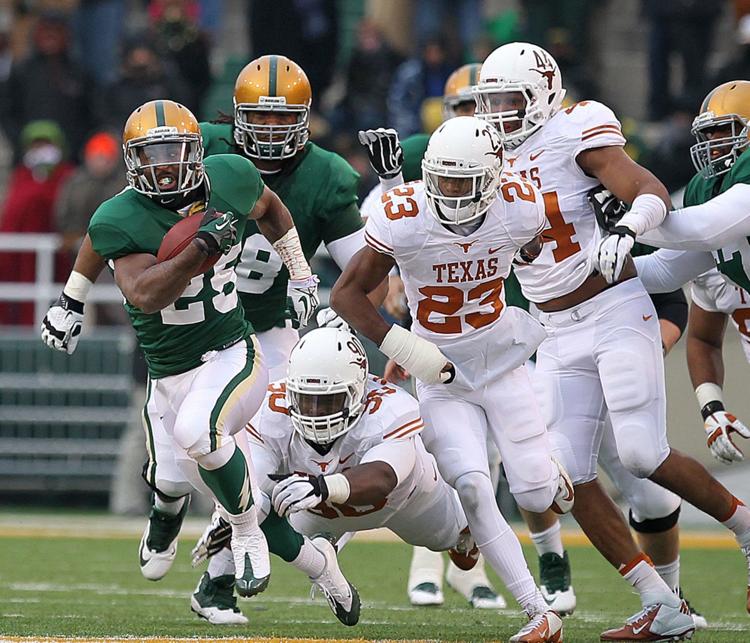 2013: Fiesta Bowl (11-2)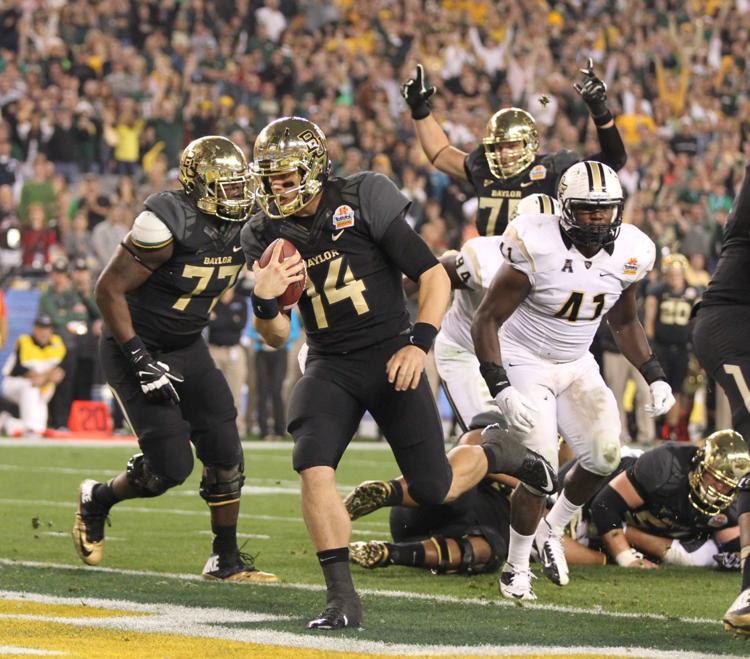 2014: Texas Tech (10-1)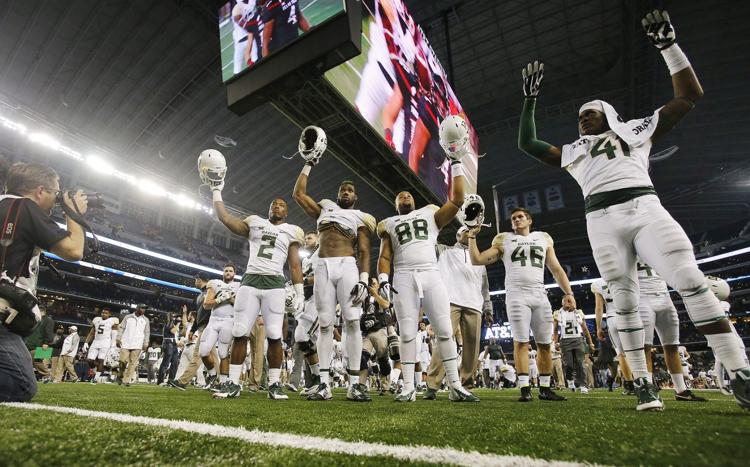 2014: Texas Tech (10-1)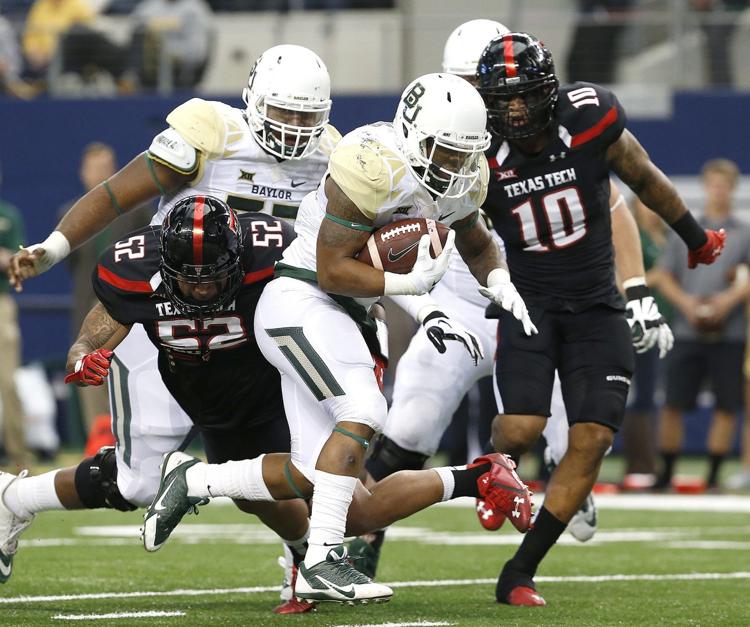 2014: Texas Tech (10-1)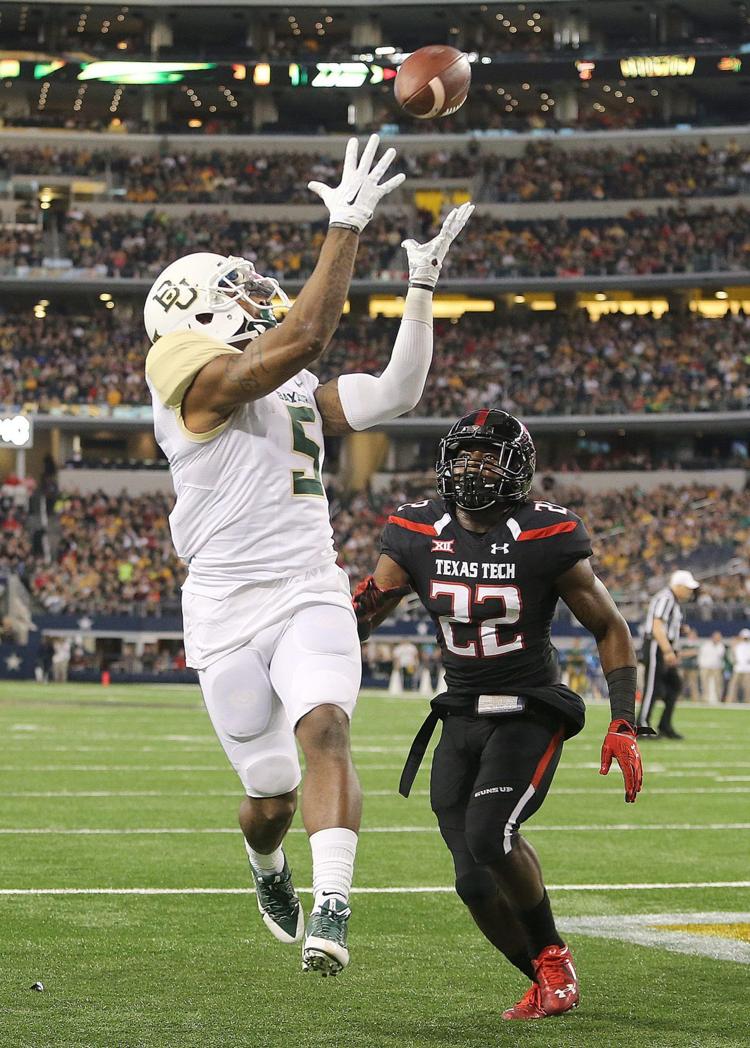 2014: Kansas State (11-1)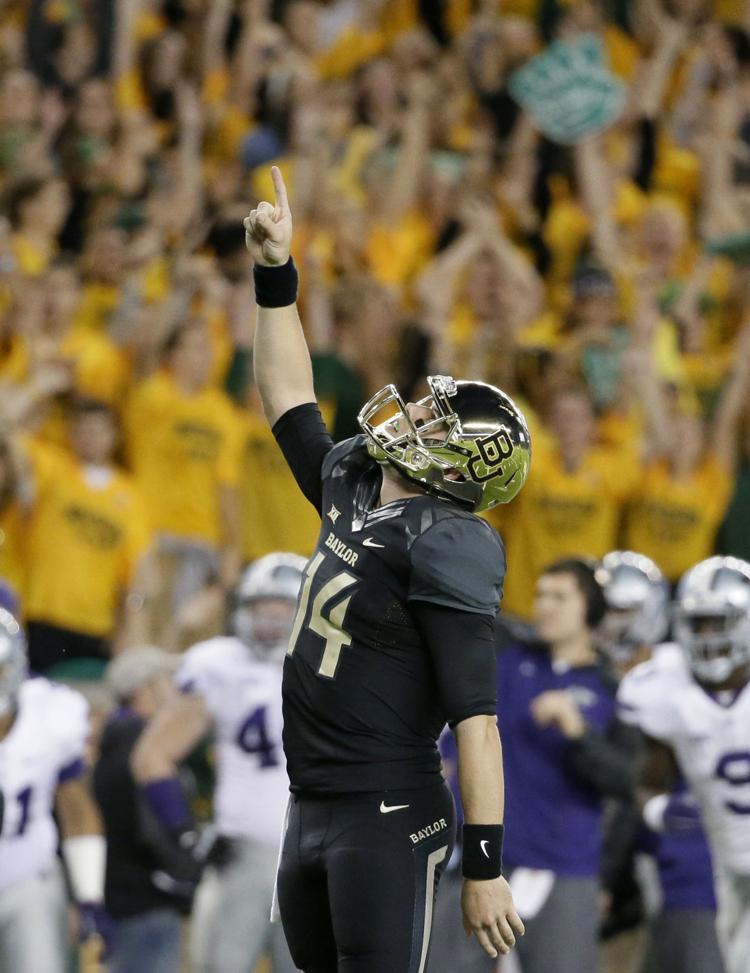 2014: Kansas State (11-1)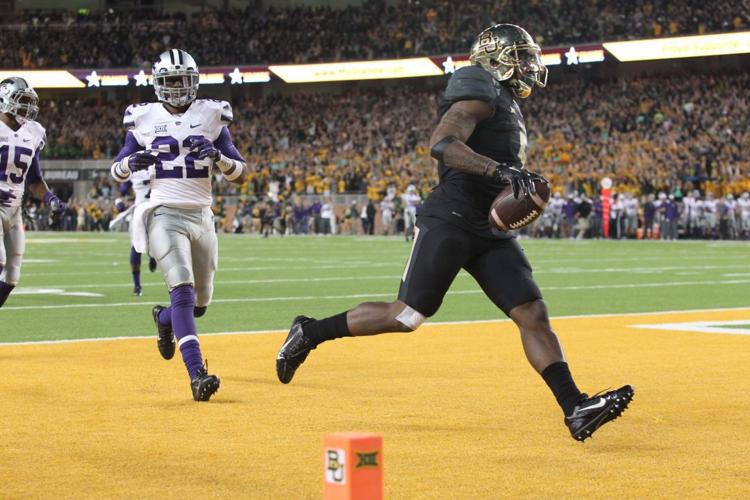 2015: Cotton Bowl (11-2)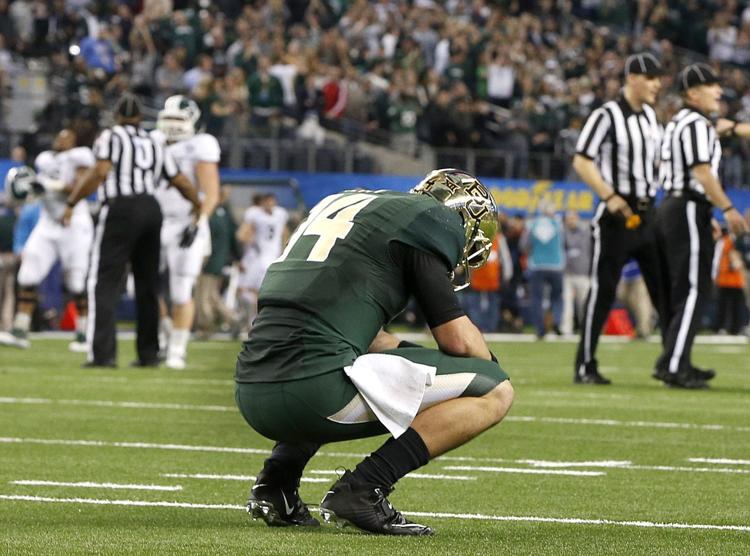 2015: Russell Athletic Bowl (10-3)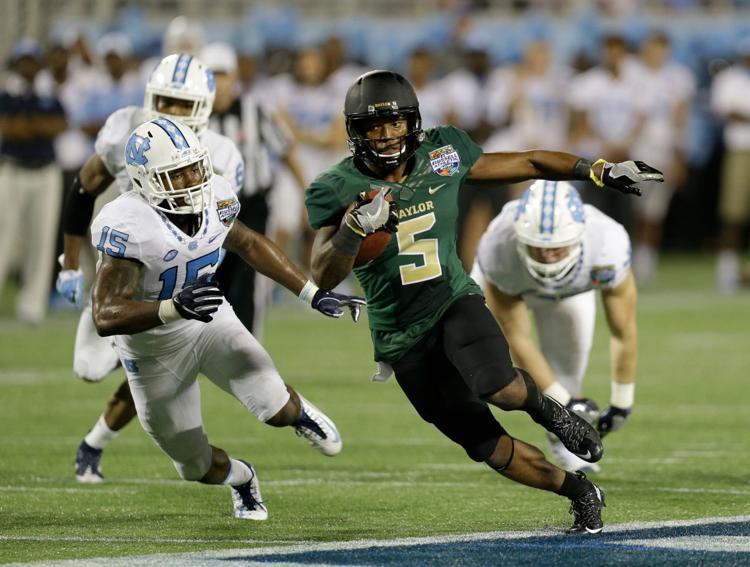 2015: Russell Athletic Bowl (10-3)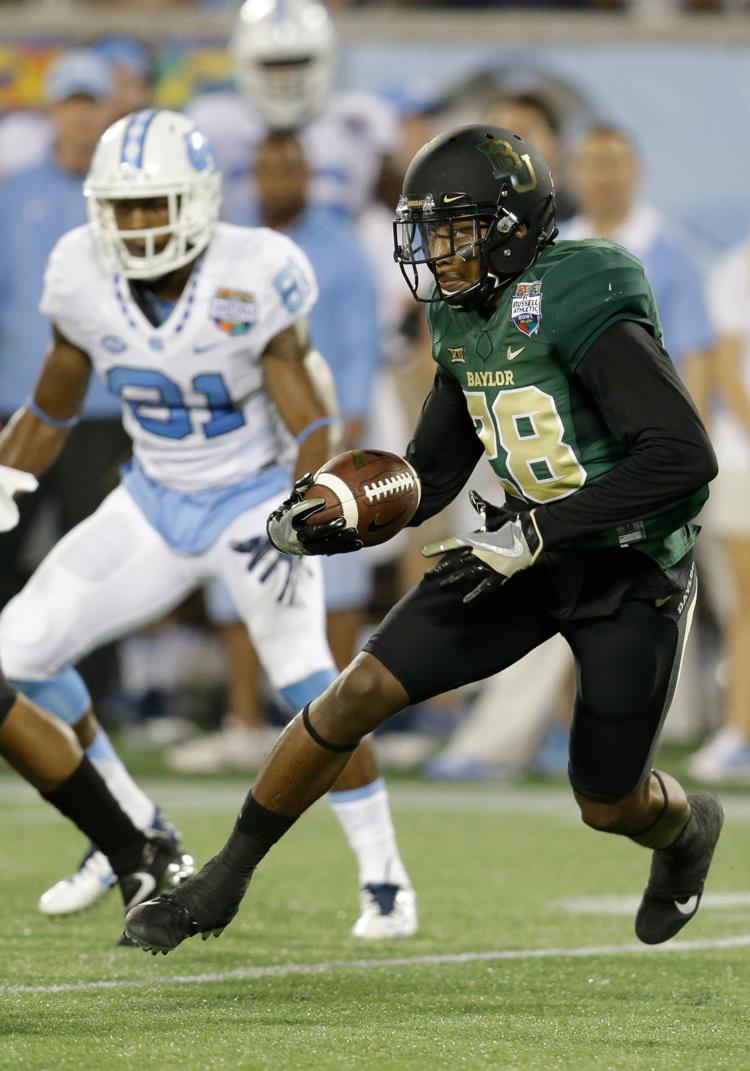 2019: Record slips away vs. Oklahoma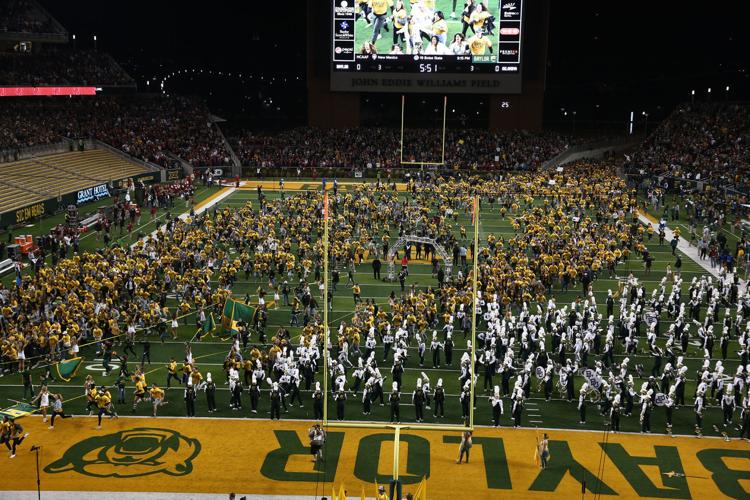 2019: Texas (10-1)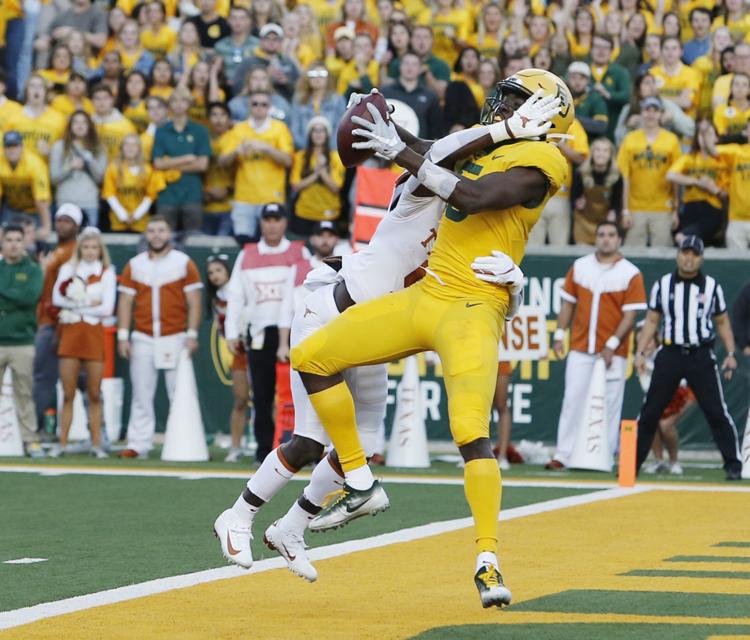 2019: Texas (10-1)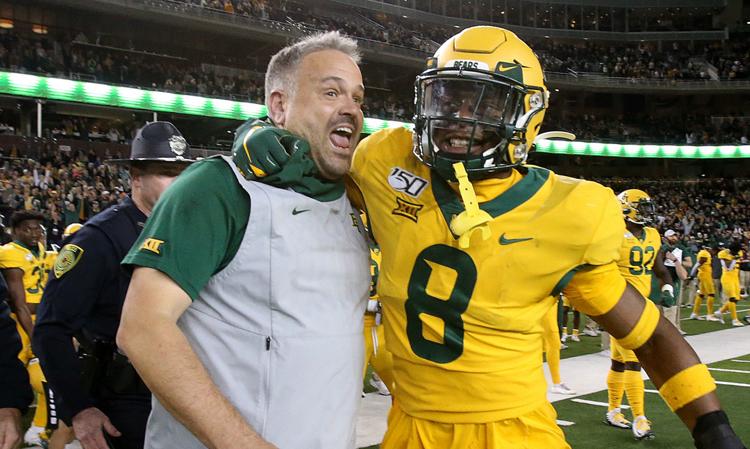 2019: Kansas (11-1)
2019: Kansas (11-1)