The shining moments of the NCAA Tournament rarely get much brighter than they did for the Baylor men's basketball team on March 26, 2010.
Bears guard LaceDarius Dunn poured in 23 points and Tweety Carter had 14 and three assists, including a spectacular ally-oop pass to Dunn, as Baylor stormed past St. Mary's in the Sweet 16 at Reliant Stadium in Houston.
Baylor squashed the Gaels on the defensive end and surged to a 46-17 lead. The Bears had a big green-and-gold crowd at their backs as they went on to a 72-49 victory to advance to the South Region final.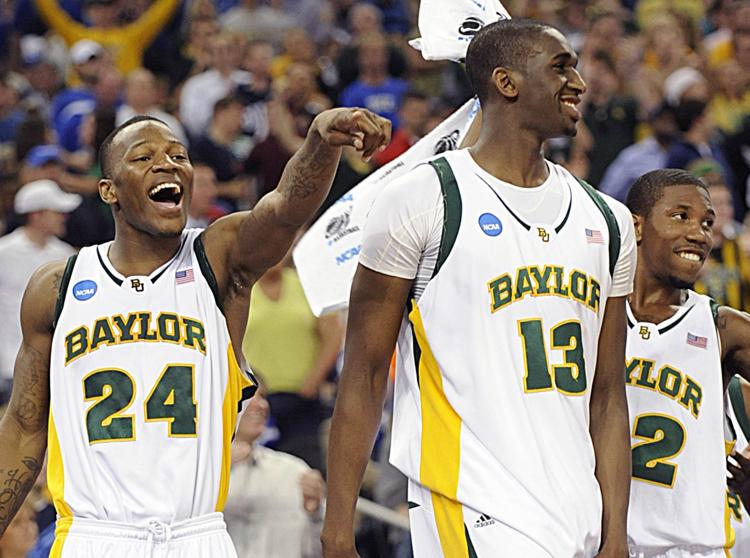 That paved the way for the Bears' first trip to the Elite Eight since they made it to the Final Four in 1948. Baylor faced Duke in the South Region final and fought to the end before the Blue Devils claimed a Final Four berth with a 78-71 victory.
Duke eventually claimed the national championship with a two-point win over Butler in the final.