Even if the team hasn't addressed it directly, the question has hovered in the background all season. As the Baylor volleyball team has ascended to No. 1 in the country, pocketing set after set like a kid scooping up candy thrown from a parade float, the caveat – the "yes, but" — has lingered.
Yes, but can the Bears beat Texas?
At long last, we're about to find out. The No. 1 Bears, undefeated and winners of their last 31 sets in a row, will travel to Austin on Wednesday for a battle with No. 4 Texas at a sold-out Gregory Gymnasium.
"It's great. We said early that we want to just cherish the season," Baylor coach Ryan McGuyre said. "So what an exciting thing for both of us to be undefeated (in the Big 12), we're playing a game that matters, sold-out tickets. This is what these girls signed up for a long, long time ago."
Speaking of long-ago ages, it's been more than a few years since the Bears (16-0, 6-0) have knocked off the perennially dominant Longhorns (12-2, 6-0). It's the most lopsided series in Baylor's record book. The Bears are 2-83 all-time against Texas and haven't won in the series since 2001. They've also never won in Austin in 44 meetings there.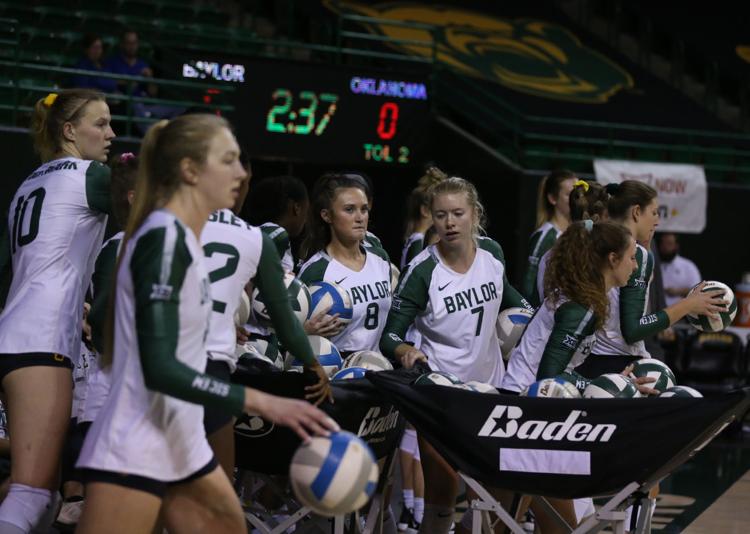 But that was then, the Bears say. This is now. Maybe more than ever, Baylor believes it can beat the Longhorns.
"There's definitely a confidence there that I feel like hasn't necessarily been there before, or maybe not as strong," said BU junior setter Hannah Lockin. "But just confident, and we know what we need to do, and we're just going to do it."
What makes Gregory Gymnasium such a haunted house for UT's opponents? Well, it starts with the fact that Texas has long fielded an assembly line of powerhouse teams. They're tall, they're strong, they hit hard. Nothing has changed this year in that regard.
"They've got firepower. Brionne (Butler) is back, they've got firepower in the middle," McGuyre said. "You've got two seasoned outside hitters. At some point the game comes down to how your pins are doing. They can hit the snot out of the ball. … So, every hitter they have on the floor is a terminal hitter if you're not paying attention."
The Longhorn fans act as an additional setter, because they assist the home-court advantage. Baylor fifth-year senior Shelly Stafford said that when you head to Austin, you know it's going to be ear-splitting.
"They're close, that gym is loud, there's shirtless guys about five feet on the left, there's fans screaming on the right," Stafford said. "You hear just all sorts of fun stuff being yelled at you. And for me, that fires me up."
Baylor believes its schedule has acted as ideal preparation for such a matchup. The Bears have beaten five ranked teams this season, and a victory over UT would match the highest-ranked team they've knocked off, as they also won at then-No. 4 Wisconsin on Sept. 6.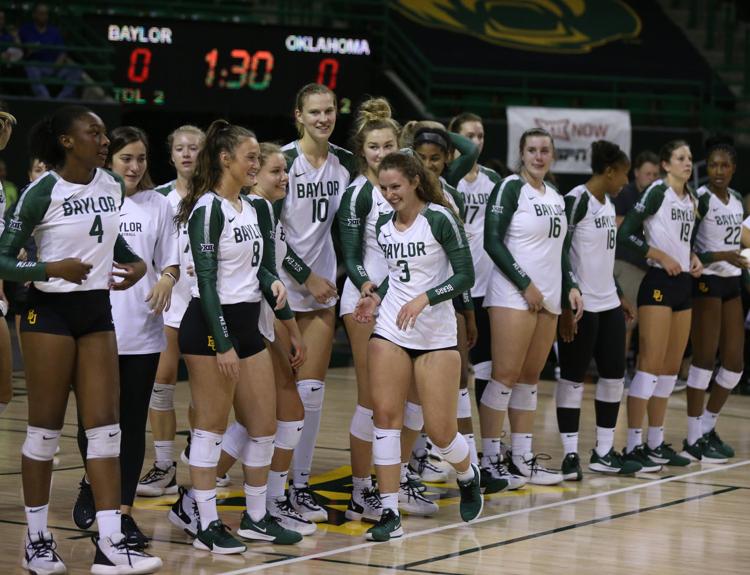 McGuyre assembled the schedule with the idea of bolstering Baylor's chances to host in the NCAA tournament, and preparing the Bears for a deep postseason run. But if it helps the Bears be ready for Texas, all the better.
"Originally the first four years, let's get a schedule that's going to prepare us for conference," McGuyre said. "The mindset this year is let's get a schedule that's going to prepare us for postseason, because we want to go a lot deeper there. We may have stumbled on a preconference schedule that's helping us for conference."
So, here it is. A sold-out gym, a television audience, a chance for Baylor to make another statement and validate that No. 1 ranking.
"They will have the home-court advantage, but we thrive in that kind of environment," Lockin said. "But also, they are just big at the net, big offensively and defensively on their block. Which again, nothing we haven't come against before.
"We're confident in what we can do. They're a very good team, just exciting that we get to play them."
Bear Facts: Baylor fans who aren't making the trip to Austin can watch the match against the Longhorns at a watch party at the Ferrell Center on Wednesday. Doors open at 6:30 p.m. … McGuyre has 99 victories at Baylor, and a win over UT would make him the fastest coach in program history to reach 100.