There wasn't a more beautiful sight for Baylor softball coach Glenn Moore than watching a healthy team hit the field for the opening of fall workouts Monday afternoon.
Playing without ace pitcher Gia Rodoni and top hitter Kyla Walker was pure misery for the Lady Bears last year as Moore suffered through his first losing season in 19 seasons as Baylor's head coach.
Moore expects Rodoni to be ready to resume her role as No. 1 pitcher when the season opens next spring. Rodoni recently underwent a procedure called a rhizotomy that relieves chronic back pain.
With Rodoni redshirting last season due to back issues, the Bears finished 18-31 overall and last in the Big 12 at 2-16. Rodoni helped the Lady Bears reach the Women's College World Series as a sophomore in 2017.
"She's already back to throwing bullpens," Moore said. "She threw two last week, low impact, and she said she feels much better than the last time she had the same procedure done. We're expecting big things from her. Obviously, we'll go as Gia goes and we need her back, and we feel good about her being back."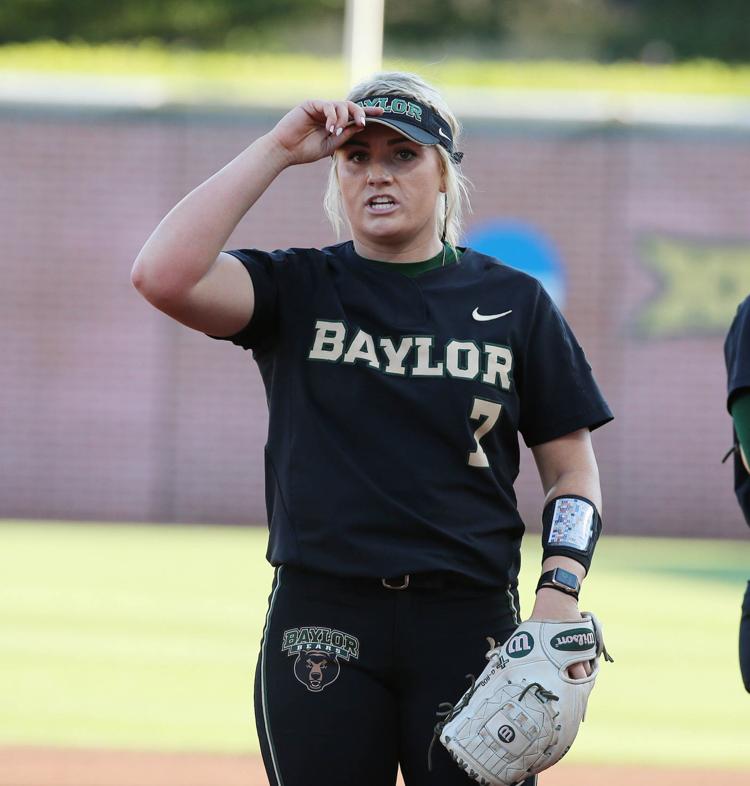 Like Rodoni, Walker redshirted last year due to an arm injury. The outfielder's bat will be welcome since her .422 career batting average through her first three seasons is the best in Baylor history. Outfielder Maddison Kettler will return for her junior year after receiving a medical redshirt last year following an arm injury.
"They're fully released and going full speed right now," Moore said. "With arm surgeries, even though they're fully released, you don't want to go back into something that might injure it right away. Give it a little more time. No need in doing some of the diving drills."
The Lady Bears will play six fall games beginning Sept. 24 at 5 p.m. against McLennan Community College at Getterman Stadium. Baylor will hold an intrasquad scrimmage at 9:30 a.m. Saturday.
Moore is eager to see a talented freshman class that features third baseman and pitcher Aliyah Pritchett from New Braunfels Canyon, Spring corner infielder Auyona Moore, Lufkin Hudson middle infielder Campbell Selman, and middle infielder Emily Hott from Deer Creek High School in Edmond, Okla.
"It's one of the strongest classes we've had since we've been here," Moore said. "Aliyah Pritchett is one of the top athletes in the country. Probably her strength is offense, but she can play multiple positions. Emily Hott is a kid from Oklahoma that we were lucky to pull out of that state. We have Campbell Selman, the sister of (former Baylor player) Kelsee Selman, who is a middle infielder as well. She'll give us some depth early."
The Lady Bears have plenty of talent returning from last year like first baseman Goose McGlaun, second baseman Nicky Dawson, outfielder Lou Gilbert and catcher-shortstop Taylor Ellis.
Junior pitcher Sidney Holman-Mansell, who logged most of Baylor's innings last year, will benefit from having Rodoni back at pitcher. The right-hander finished 10-18 with a 4.69 ERA while pitching 170.2 innings.
"She was at a time in her career when she could have had much better numbers if she had more rest and we were able to manage her," Moore said. "But we just didn't have that option throughout the year. She's been through everything anybody could go through. So from a maturity standpoint, she's there. With the arms being healthy in our bullpen, hopefully we can manage her much better."
Two players from last year's team transferred out of the program, including third baseman Kassidy Krupit to South Carolina and catcher Tyler Trott to Colorado State.