Former Baylor player Jimmy Walker has always taken the long view of his golfing success, working countless hours to continually improve his game and eventually find his breakthrough.
That's the formula he applied at Baylor, winning a conference title as a senior in 2001 and All-American honors. He continued that path as a PGA Tour golfer, toiling away for a decade-plus before winning the 2016 PGA Championship, becoming the first Baylor player ever to win a major golf championship. And earlier this month Walker was validated when he was named one of the 2019 inductees into the Texas Golf Hall of Fame.
Walker was honored for his long professional golf career which includes six Tour wins, including the PGA Championship, and more than a decade of sustained hard work turned to golfing success.
"Wow! That's great. I am certainly honored,' Walker said from Scotland, where he was preparing for this week's British Open, when told about his acceptance into the largest state golf hall of fame in the country.
"I've always appreciated and embraced the hard work it takes to be successful in this game and knew that it was a destination I wanted to reach," Walker said.
The Oklahoma City native moved to San Antonio as a young player, grew up playing golf there before coming to Baylor and still lives outside the Alamo City when he's not burning up the airline miles on the PGA Tour.
"Jimmy is a testament of grit and persistence, his determination to succeed on PGA has always been awe-inspiring," said Baylor golf coach Mike McGraw, who didn't coach Walker in college, but has had him speak at Baylor events and has remained close to him.
"I'm so happy for Jimmy because I know how hard he has worked on his golf game," said San Antonio golf instructor Byron Gathright, who taught Walker in the early stages of his career. "I know how much this mean to him to be included among Texas' greatest golfers."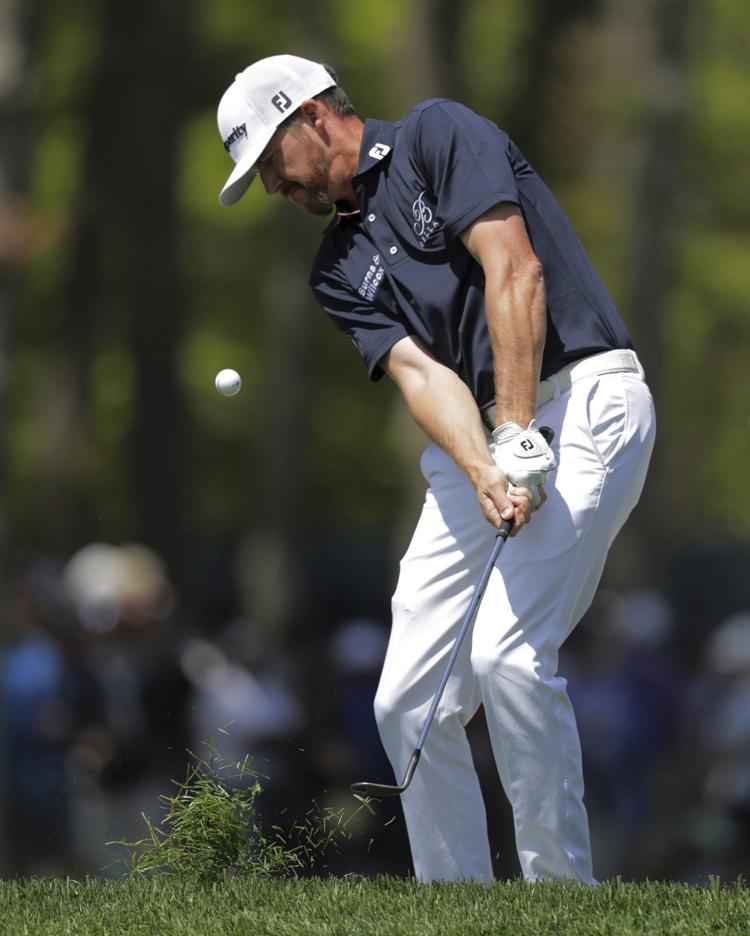 Walker turned professional in 2001 at the age of 22 and is a six-time PGA Tour and three-time Nationwide Tour Winner. He has 45 career top 10 finishes. He was also a Ryder Cup Team Member in 2014 and 2016, and a member of the 2015 President's Cup Team.
The class will be formally inducted on Monday, Oct. 14 at the TGHOF Facilities at historic Brackenridge Park, with a dinner that night at San Antonio Country Club.
Other members of the 2019 Texas HOF Class include Mike Booker of Houston (amateur player), Fin Ewing III of Dallas (lifetime achievement), Cameron Doan of Dallas (golf pro/teacher), and Shady Oaks Country Club of Fort Worth (historic courses).
"2019 has proven to be one of the finest years ever for the Texas Golf Hall of Fame," said Loren Singletary, the chairman of the board for the Hall. "The depth of nominees in each category speaks to the significant contributions made to the game of golf by the elected inductees. Their peers have validated their standing in the Texas golf community, and it is with great pleasure that we extend a hearty congratulations to the 2019 class of honorees."
Baylor's Grider qualifies for U.S. Amateur
Baylor amateur golf success continues to be a staple of the summer months as Ryan Grider became the latest BU golfer to qualify for the U.S. Amateur next month at Pinehurst Golf Resort.
He will join Travis Mcinroe and Mark Reppe as BU golfers in the 119th Amateur. Grider won a three-person playoff logjam for two spots at Trinity Forest Golf Club, the site of the PGA Tour's Byron Nelson tournament.
"The summer is all about getting better and that's what I'm trying to do," said Grider, who won the Texas Amateur Championship last month at Dallas Athletic Club.
Another Baylor golfer, Cooper Dossey, said that he's learning that in order to put himself in position to win, he's got to believe he can.
"I heard something Brooks Koepka said, something which I agree," said Cooper Dossey, who won the North & South Amateur earlier this year at Pinehurst and had a stellar opening round in the Trans-Miss Amateur last week at Maridoe Golf Club in Carrollton.
"Once you have won, your focus is on winning, not just making the cut. Not that I've won and had success, but that's what I'm focusing on each round and when I get back to Baylor this fall."