With 45 seconds left in the game, Baylor sophomore forward Caitlin Bickle took off on a run after freshman forward Jordyn Oliver lobbed her a rebound from midcourt for a layup. As Bickle netted the ball to ice the Lady Bears' 120-46 win over Grambling State on Friday night at the Ferrell Center, the crowd went wild. Before that bucket, the native of Cave Creek, Ariz., had been the only Lady Bear yet to score.
With eight players scoring in double figures, second-ranked Baylor set a school record for most players scoring 10 or more. The Lady Bears also had their sixth-highest single game score in school history.
Led by sophomore forward NaLyssa Smith and senior forward Lauren Cox, Baylor almost had three players with a double-double on the night. Smith posted 21 points and 13 rebounds while Cox had 13 points and 10 rebounds.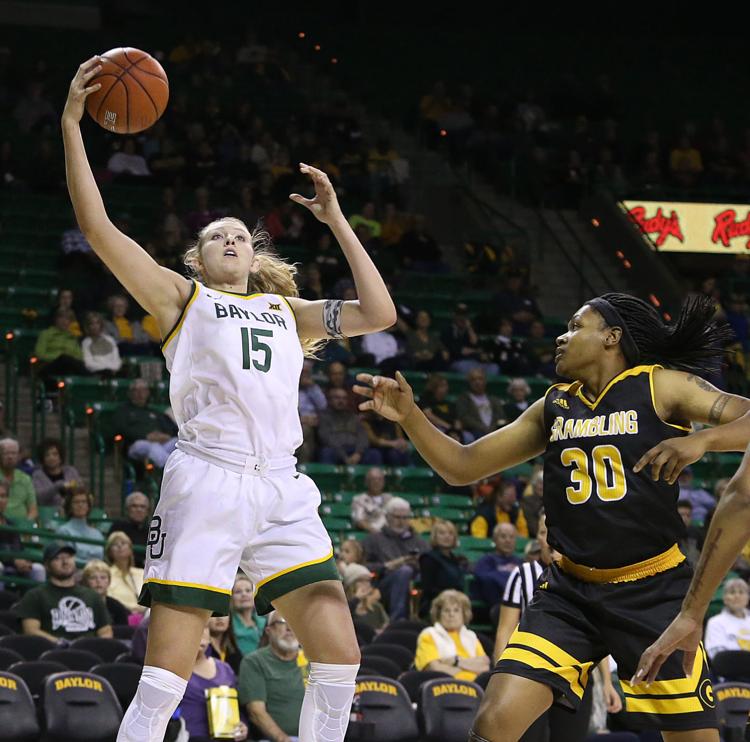 Junior guard Didi Richards nearly matched that pair with a double-double of her own with 15 points and eight assists. But she did them one better by finishing perfect from the field, going 7-for-7 in field goals while also picking up five steals.
Richards said that getting easy buckets is something that is just expected at this point.
"When you're playing with people like (Smith) and LC (Cox), it makes it easier to get those assists," Richards said. "Or Juicy (Landrum) and Te'a (Cooper) that can hit those open shots. I would just say we're getting better every day. We expect to do it."
Grambling entered with a reputation as a strong three-point shooting team after hitting 10 treys against Florida on Tuesday. Junior forward Brandi Washington showed why with a shot from beyond the arc to take the Lady Tigers' only lead of the night. It lasted all of 45 seconds, as Smith took a jump shot in the paint off an offensive rebound to tie things up a minute later.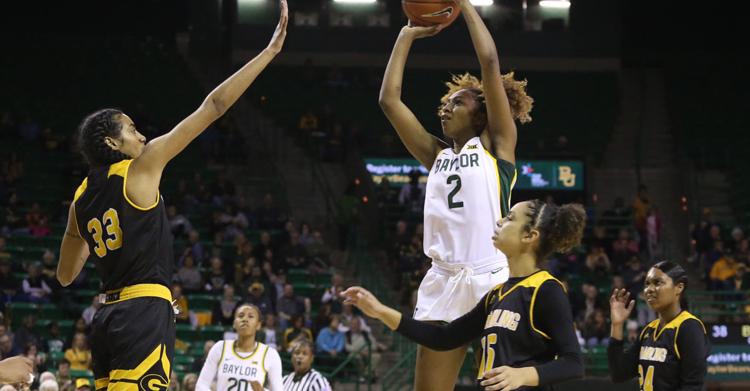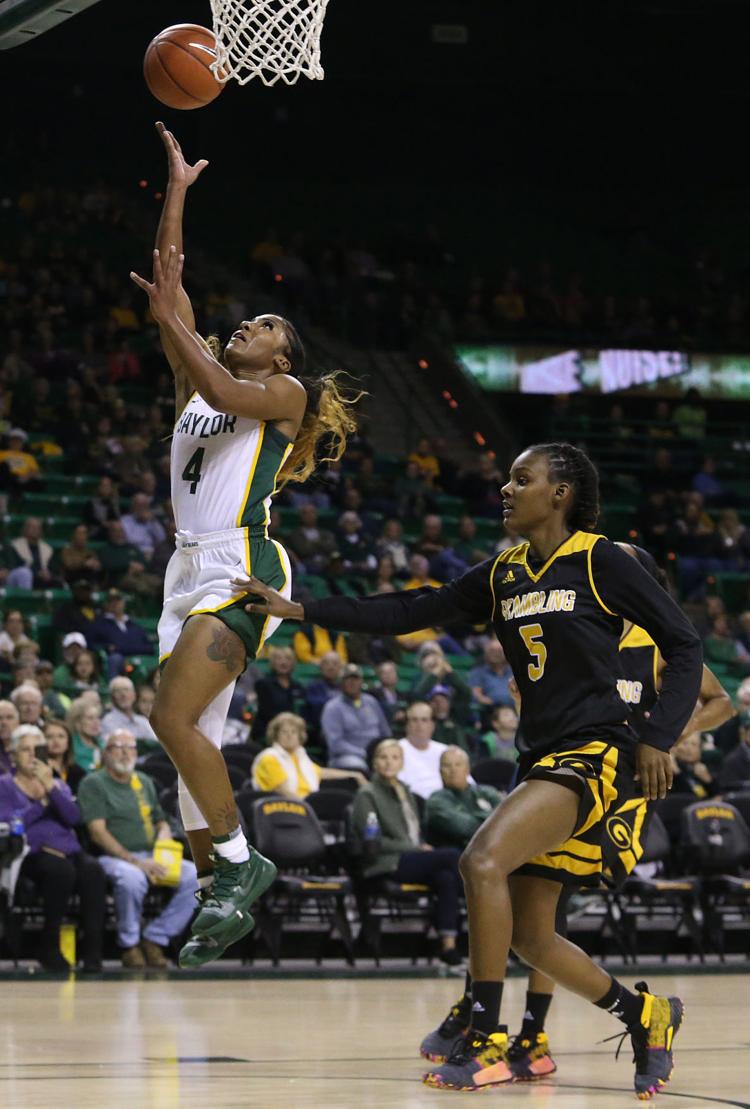 Baylor coach Kim Mulkey said Baylor's goal is to keep its opponents below 39.9 percent in field goal shooting, and the Lady Bears did that and then some, holding Grambling to 24.2 percent from the floor and 25 percent on 3-pointers.
"We're used to seeing teams that shoot a lot of threes. With our size we're just used to seeing that, and I thought we did a pretty good job of getting out to the 3-point line and not allowing it," Mulkey said. "We weren't very good at containing dribble penetration some tonight, but that's because we were giving tremendous pressure by (Te'a) Cooper and others. And we'll fix that, we'll work on that."
Baylor (2-0) has placed extra focus on defense to start off this season. The Lady Bears outrebounded Grambling, 57-17, including a 36-10 gap on the defensive side of the ball. Smith, labeled by Mulkey as "an offensive rebounding machine," but the sophomore put special emphasis on the defensive glass against Grambling. Smith said that it's just something the team has been working to improve on during practice.
"That's the plan, get every miss," Smith said. "We do a lot of rebounding drills in practice and working on our defense. That's our main thing is just focusing on defense. So, just knowing where the ball is going to land, just go for it."
Baylor will next host Houston Baptist at 7 p.m. Nov. 14 at the Ferrell Center.