On the wall of my office here at the Tribune-Herald hangs what has become known as the Big Calendar.
It's not a terribly creative name, but it fits. The poster in question is a large wall calendar on which I dutifully write out all of our local sporting events at the start of each month, in addition to other key events like meetings, vacation days, even birthdays and anniversaries. It typically resembles one big ink blot, as there aren't many light months on the old local sports scene. So, since there's always something to do, I don't typically circle or highlight any one particular day.
With one notable exception — December 7th.
This coming weekend has been on our radar for a while. It stands out like the ALICO Building does among Waco's downtown "skyscrapers." If you're in the whiny "there's nothing to do in this town" crowd, it's not that you're failing to look, you're just wrong.
For Baylor, these are heady times. Matt Rhule's football team will play in the program's first Big 12 championship game on Saturday in Arlington against perennial title game contestant Oklahoma. At the exact same time back here in Waco, Scott Drew's 18th-ranked basketball team will host No. 12 Arizona in a delicious nonconference matchup. Later Saturday night, BU's No. 1-seeded volleyball team will face off against either USC or Stephen F. Austin in the second round of the NCAA tournament at the Ferrell Center, assuming the Bears stop the heartbeat of Sacred Heart on Friday. (A safe assumption.)
Rhule actually opened up his weekly press conference on Monday by congratulating Ryan McGuyre's volleyball squad. He said that he finds constant inspiration in Baylor's other athletic teams and coaches.
"It's been that way ever since I got here. It's been that way since before I was here," he said. "The first year, we weren't very good – as you well remember – and I was going to basketball games, and we were No. 1 in both men's and women's basketball that first year. I'm sitting there going, 'We better start doing our part here now.'"
Baylor athletic director Mack Rhoades holds regular head coaches meetings, where all the coaches from the various sports gather together. Essentially, they're just one big fan club of one another.
"You look around the room, and the best of the best are there," Rhule said. "It makes you want to do your part."
Said volleyball's McGuyre, "The coaches on campus at Baylor get it, they get it. They've paved the way, they've been successful, they've been an encouraging part of that family that just multiples the joy for us as well. Dr. (Linda) Livingstone and the vision she has for our university, it's spot-on, it's amazing. I just feel very blessed to be at a university where it's in full alignment with my own values and passions."
Volleyball's rise has injected a new, unforeseen level of excitement into that sport's fan base. (And increased it probably tenfold). But some of these Baylor sports have been elitists for years. Kim Mulkey's Lady Bears won the program's third national title last spring, and they've long been one of the standard bearers in the women's game. The "other" Mulkey, Felecia, leads a flippin-good acrobatics and tumbling program that has captured five national titles in a row. (And counting.) Baseball, softball, track, tennis, golf – they've all had moments of glory in the not-so-distant past.
But the stage of college football transcends them all. Nothing can electrify a campus like a winning football team. (Witness the hysteria over "College GameDay" a few weeks back.) The fact that Baylor still holds out hope of making the College Football Playoff going into conference championship weekend is such a Big Deal that it should be presented to Mark Cuban and the gang on "Shark Tank." Can't you just see Mack Rhoades decked out in a plaid blazer and pocket square presenting his pitch for the hoodie-vest adorned Rhule and saying, "Now, which one of you sharks wants to invest in Championship Bears Incorporated today?"
Honestly, it's a shame that the Baylor basketball players are playing opposite the football team. Baylor-Arizona is one of those rare Power Five nonconference matchups that is truly worth the price of admission. Amazingly, though, in this case the admission is free. Baylor knows that it may have a hard time rustling up a crowd, with a lot of locals either (a) already in Arlington for the football game, or (b) wanting to watch that game on TV. That's why they're planning on showing the BU-OU football game on the video screen at halftime of the basketball contest, in addition to holding a watch party in the Stone Room of the Ferrell Center once the hoops battle has concluded.
Now, I realize that not everyone in Waco is part of the sic-em crowd. Even if you're not a Baylor fan, there's still plenty to whet your athletic appetite. It's a gigantic weekend in high school football as well, as we've reached the fourth round of the UIL state playoffs and the final go-round for the private schools of TAPPS.
Midway's Panther Stadium will be buzzing for those TAPPS state championship games Thursday through Saturday, in both the six-man and 11-man divisions. Meanwhile, a pair of local UIL teams will stage mammoth regional final clashes right here in town on Friday night. La Vega meets a familiar nemesis in Argyle at 7 p.m. Friday at Baylor's McLane Stadium, while in Class 3A Troy tries to upend defending state champion Grandview at 7:30 p.m. Friday at Waco ISD Stadium. (A couple of other Centex teams, Mart and Bremond, will try to continue their seasons in games in Mansfield and Pflugerville, respectively, while an all-Centex six-man state semifinal clash unfolds in Hico with Blum going up against Jonesboro.)
But even if you're a dissenter, it's impossible to ignore the deafening buzz arising from the Baylor campus. The hype is real, and it's well-earned.
Rhule said that he has enjoyed getting to know some of the athletes in other sports. He frequents the weight room in the Highers Complex to try to burn some calories on the treadmill, and he'll spot athletes from a variety of other sports working out all year long. He always comes away impressed with their dedication.
"It reminds me, we're going to go play in this game and then we're going to go play in a bowl game or whatever, but I'm already planning the spring and the offseason program," Rhule said. "We have got to continue to grow and evolve and develop. You see that day-in and day-out. It's really cool with what's happening here, and it happens in all sports."
One glance at the Big Calendar speaks to that truth.
---
Baylor is now 11-1. Here's a look back at all of the Bears' 10-win seasons (1980-2019).
1980: SWC champs (10-1)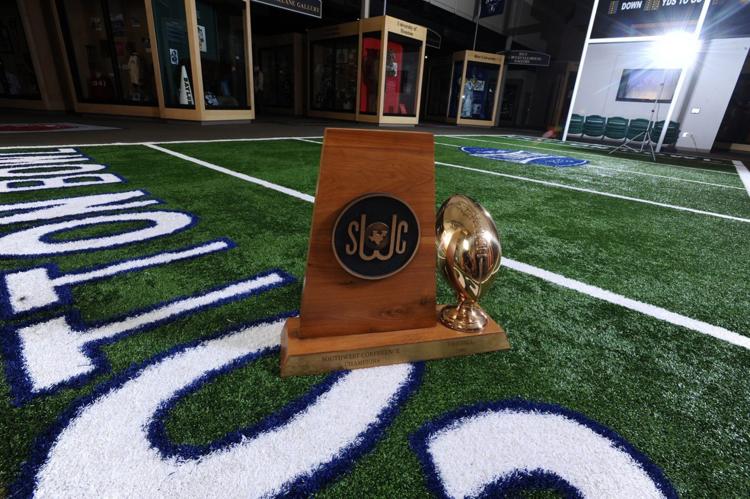 2011: Alamo Bowl (10-3)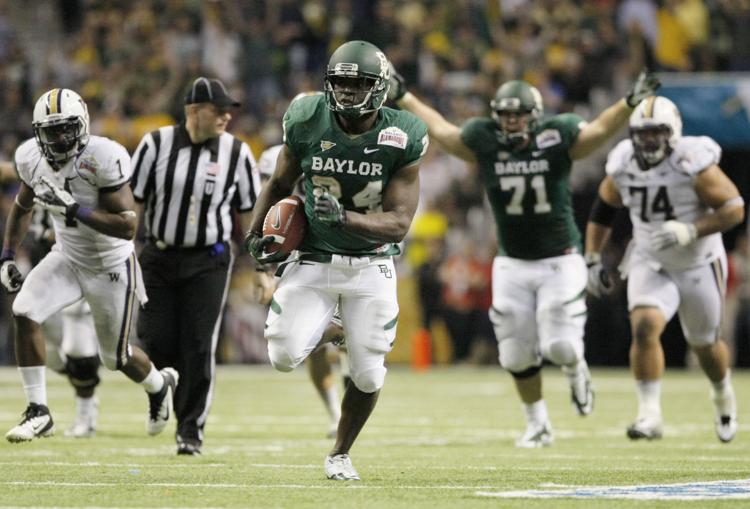 2011: Alamo Bowl (10-3)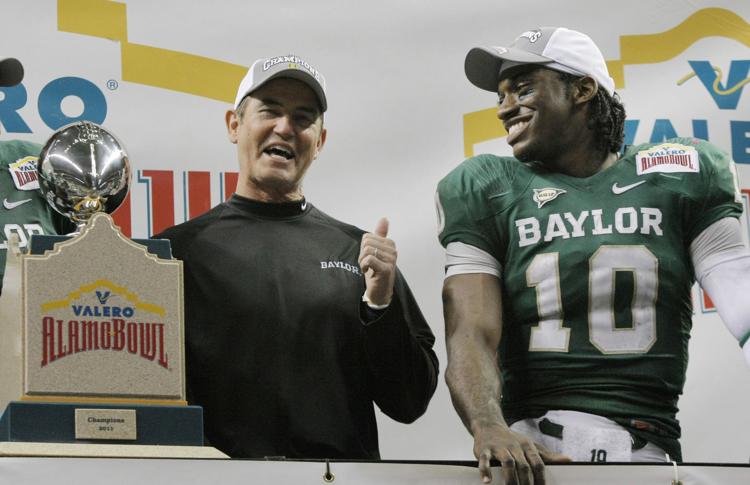 2013: TCU (10-1)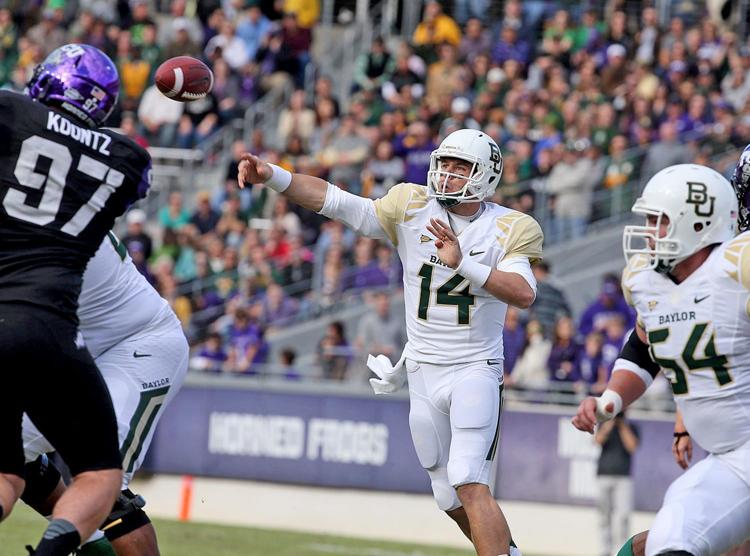 2013: TCU (10-1)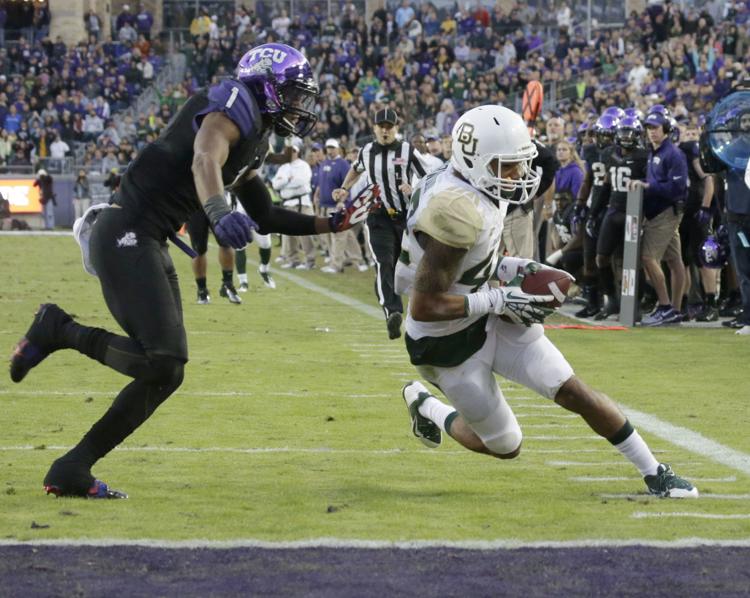 2013: TCU (10-1)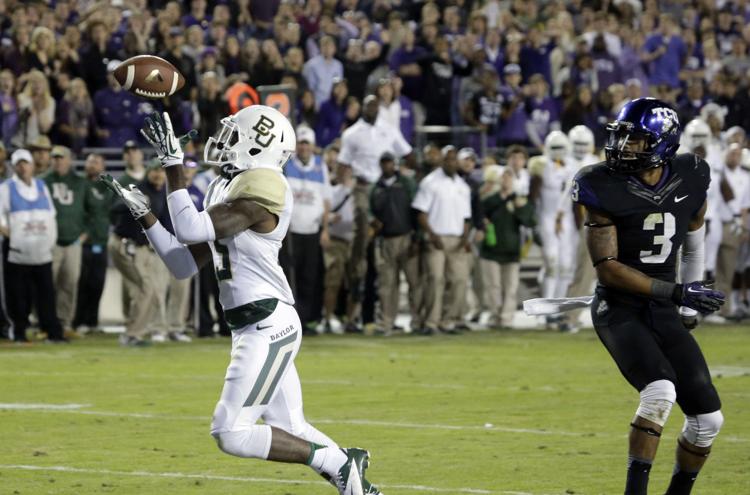 2013: Texas (11-1)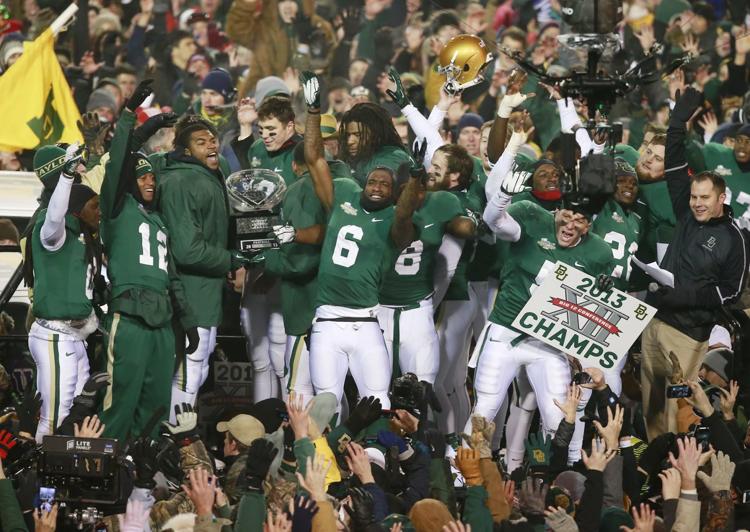 2013: Texas (11-1)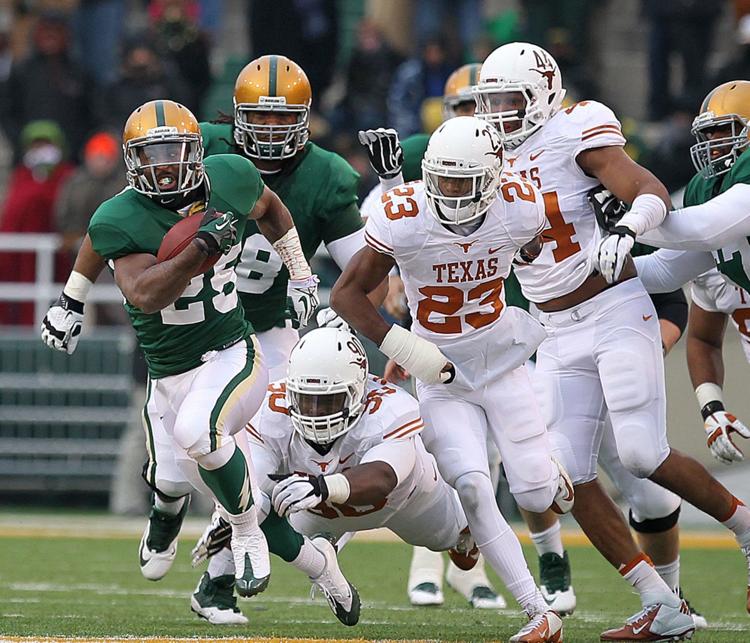 2013: Fiesta Bowl (11-2)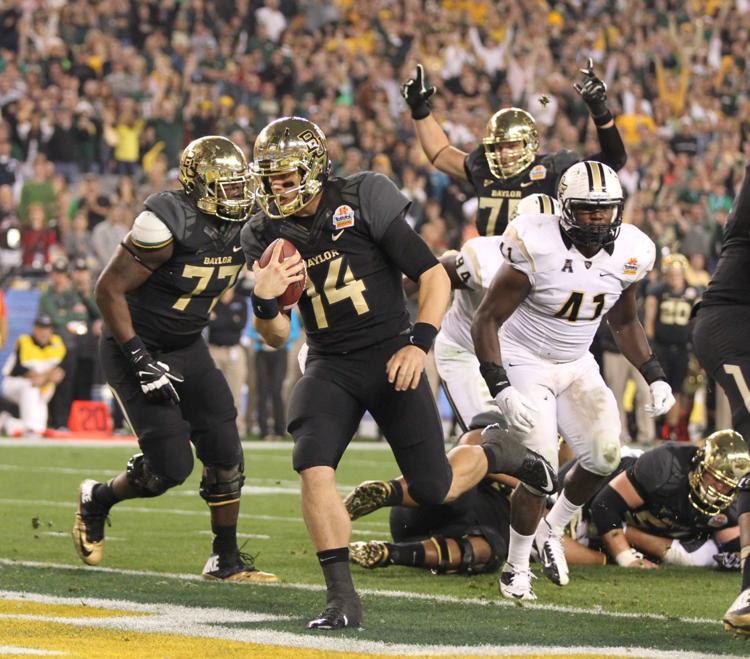 2014: Texas Tech (10-1)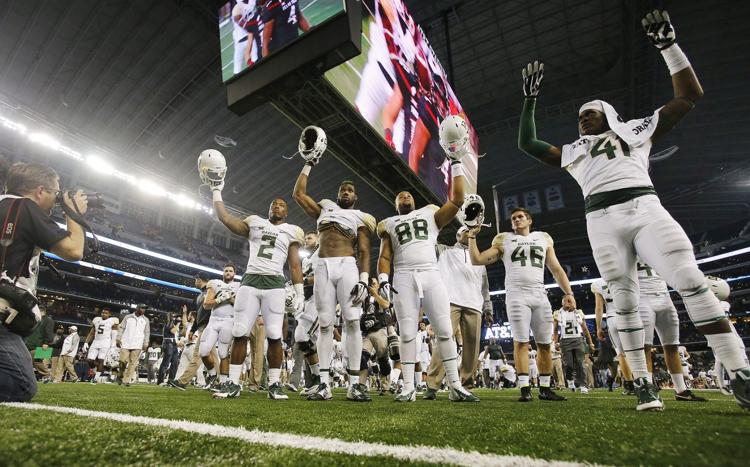 2014: Texas Tech (10-1)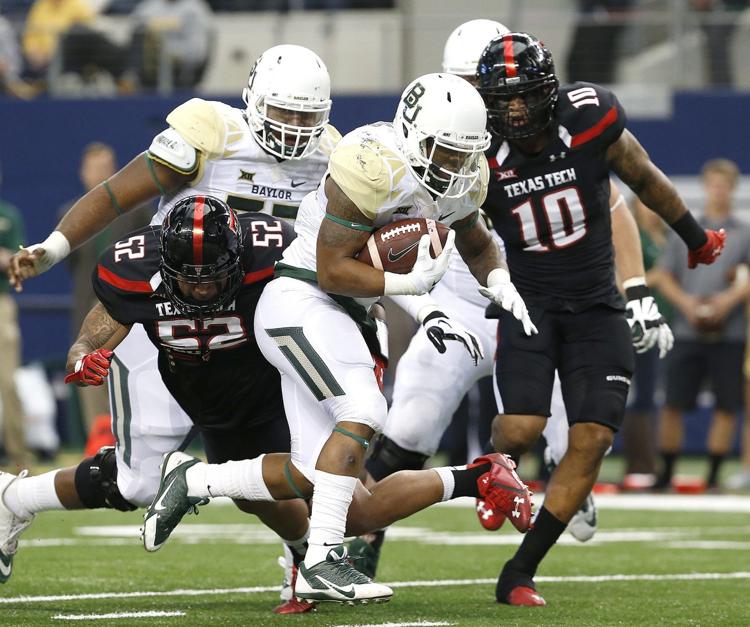 2014: Texas Tech (10-1)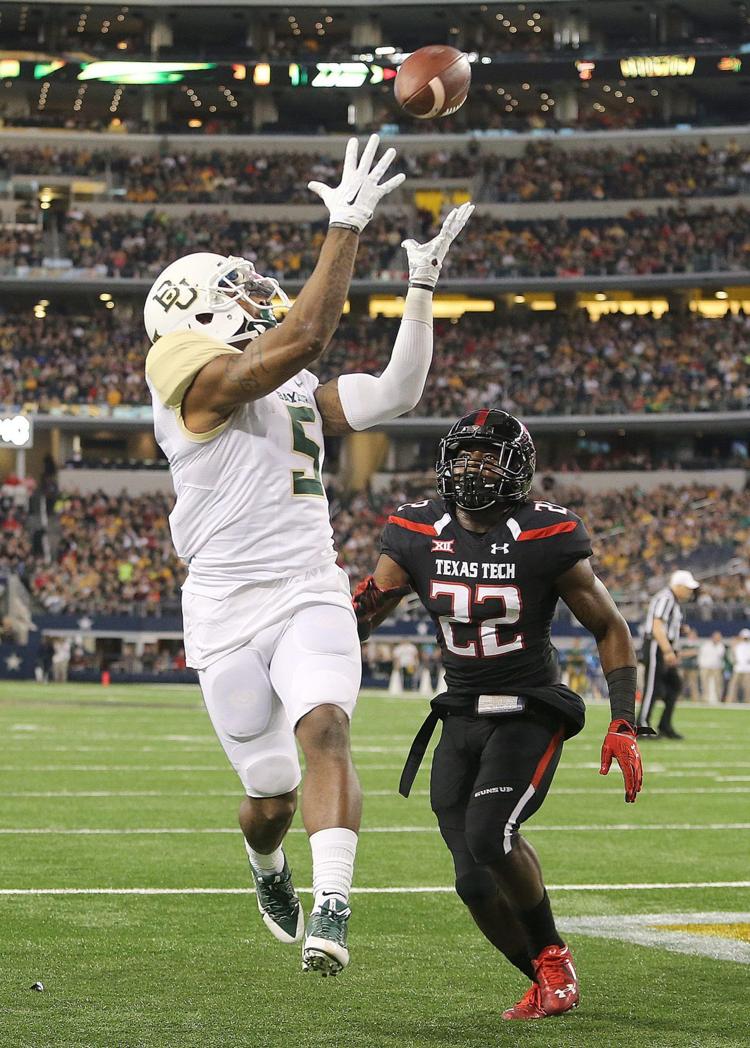 2014: Kansas State (11-1)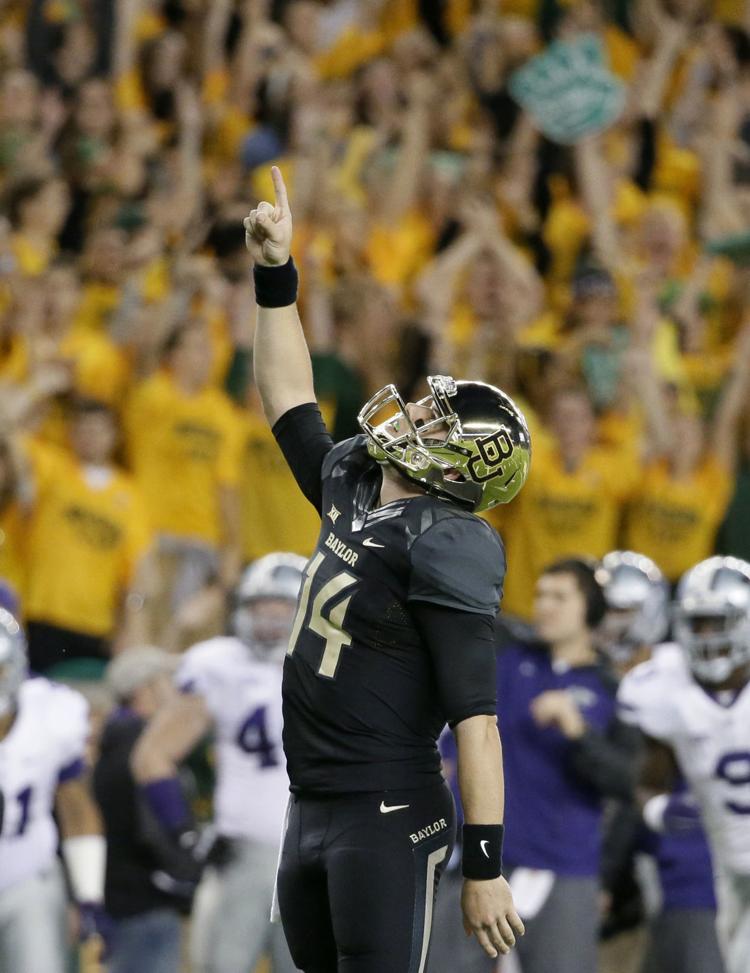 2014: Kansas State (11-1)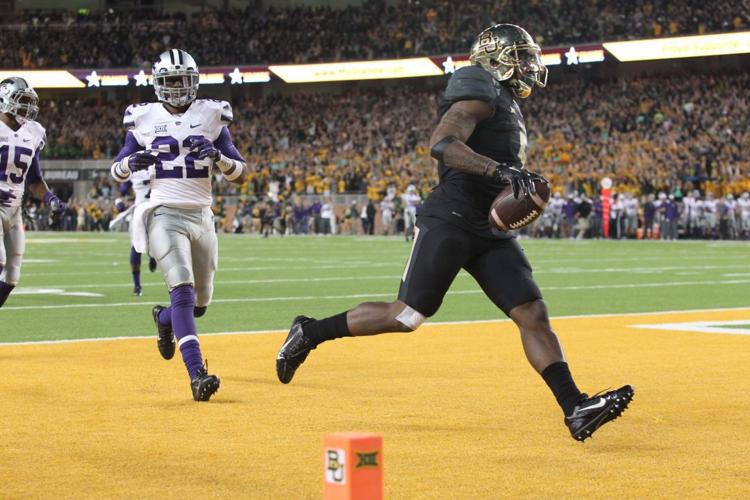 2015: Cotton Bowl (11-2)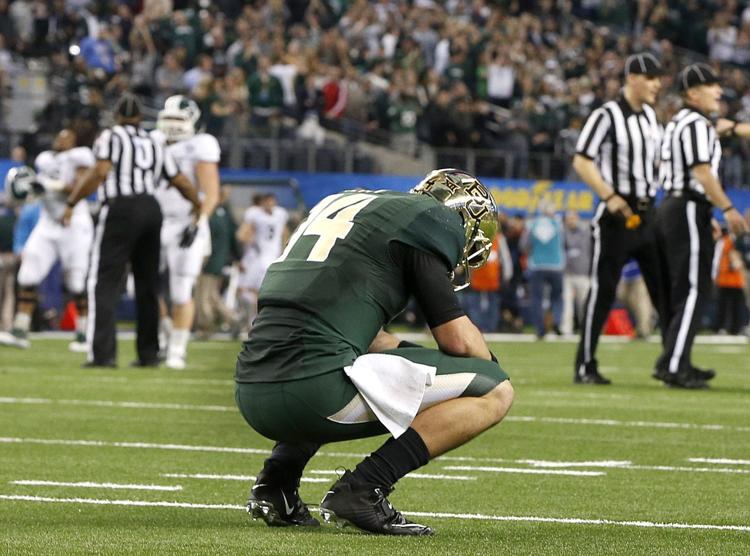 2015: Russell Athletic Bowl (10-3)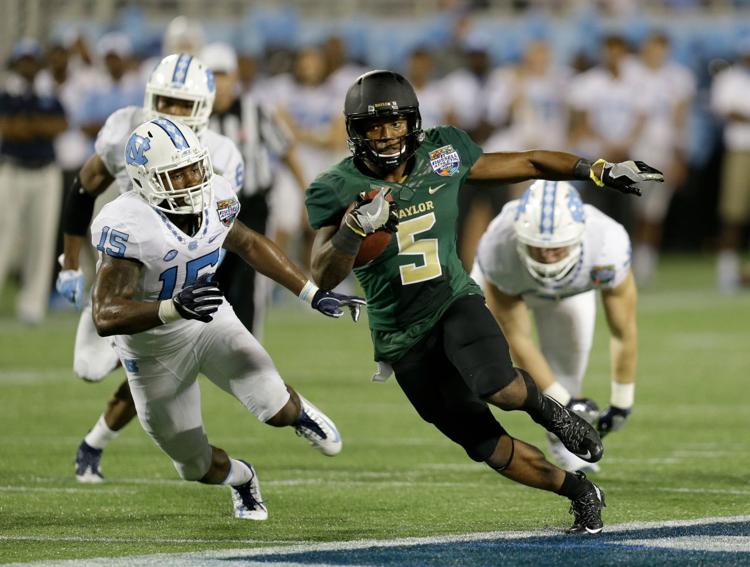 2015: Russell Athletic Bowl (10-3)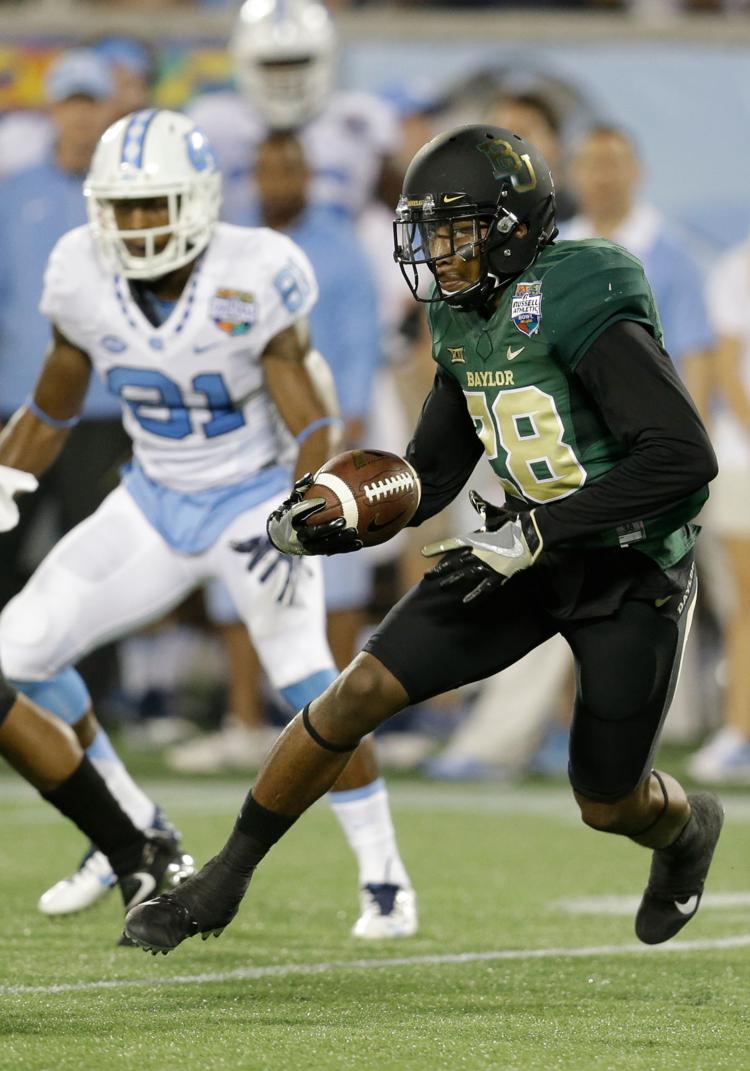 2019: Record slips away vs. Oklahoma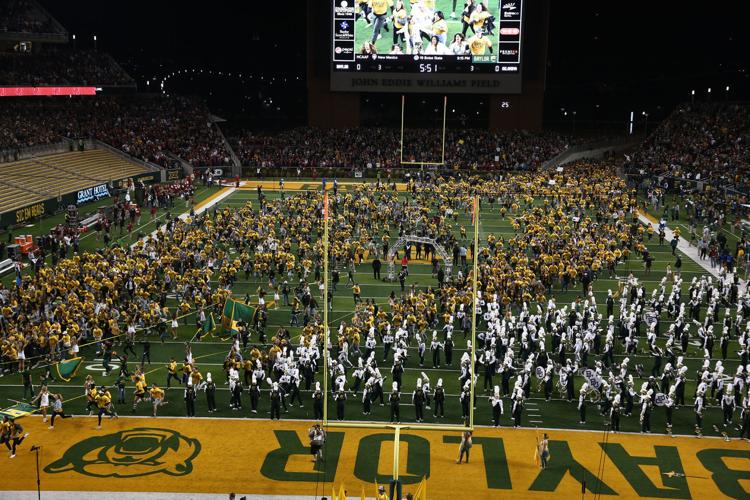 2019: Texas (10-1)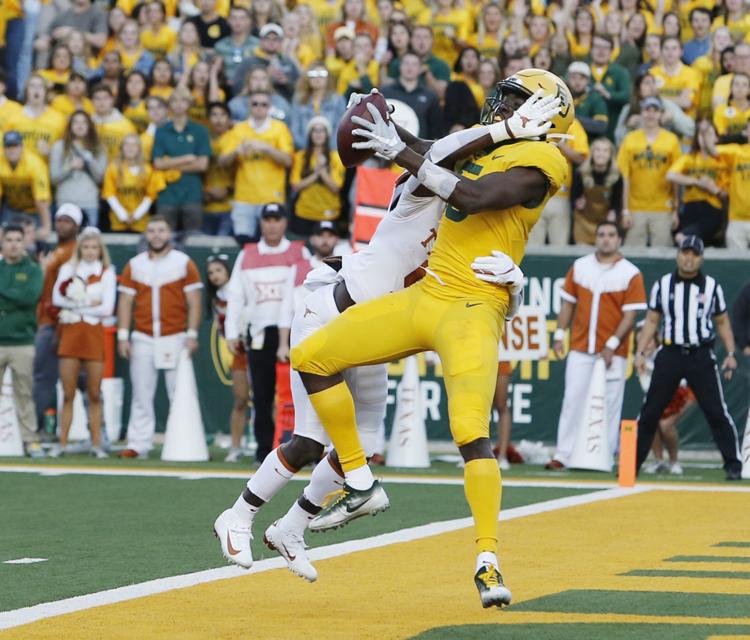 2019: Texas (10-1)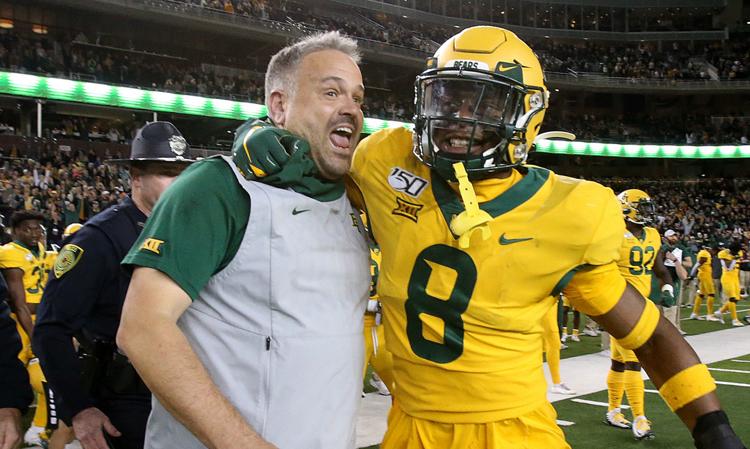 2020: Georgia (11-3)
---
Here are all 6 teams who advanced to the fourth round of the high school football playoffs (and where they're playing)
La Vega (12-1) vs. Argyle (13-0), 7 p.m. Friday at McLane Stadium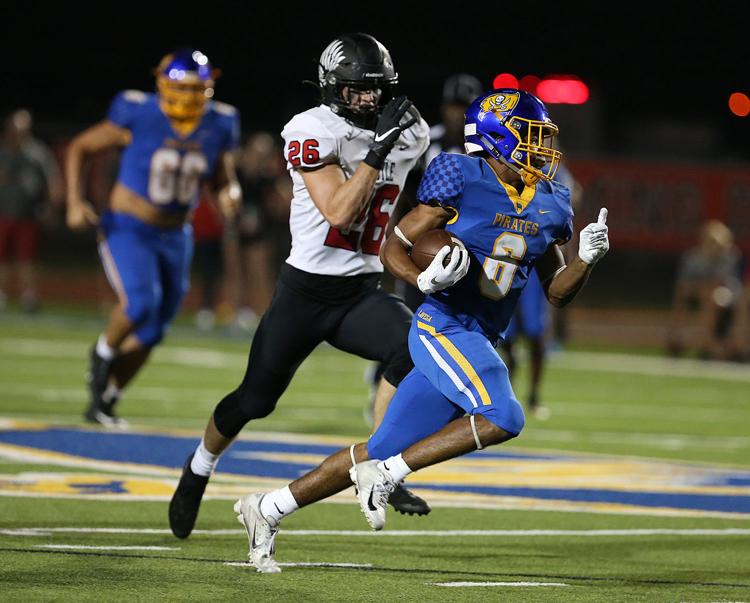 Troy (12-1) vs. Grandview (12-1), 7:30 p.m. Friday at Waco ISD Stadium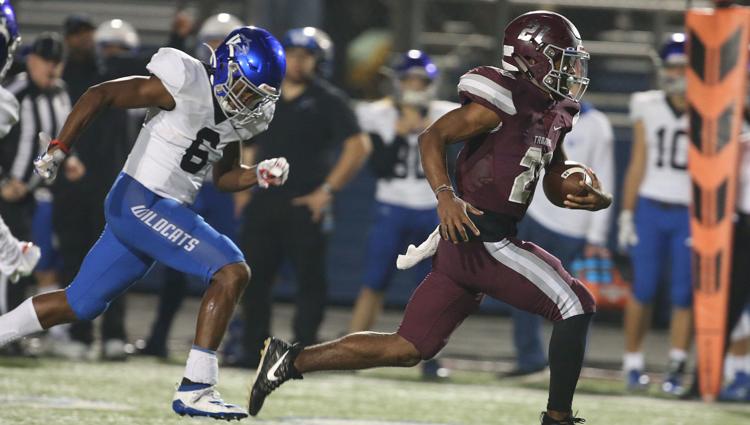 Mart (10-3) vs. Muenster (11-2), 7 p.m. Friday at Newsom Stadium, Mansfield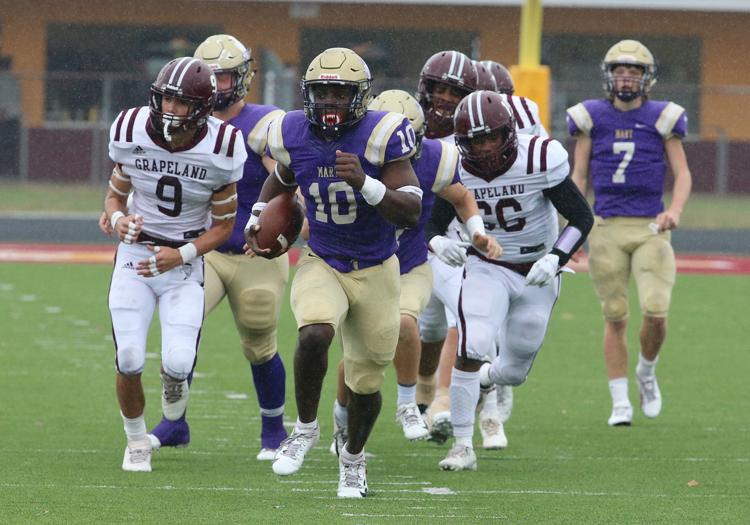 Bremond (12-1) vs. Falls City (12-1), 7 p.m. Friday at Pflugerville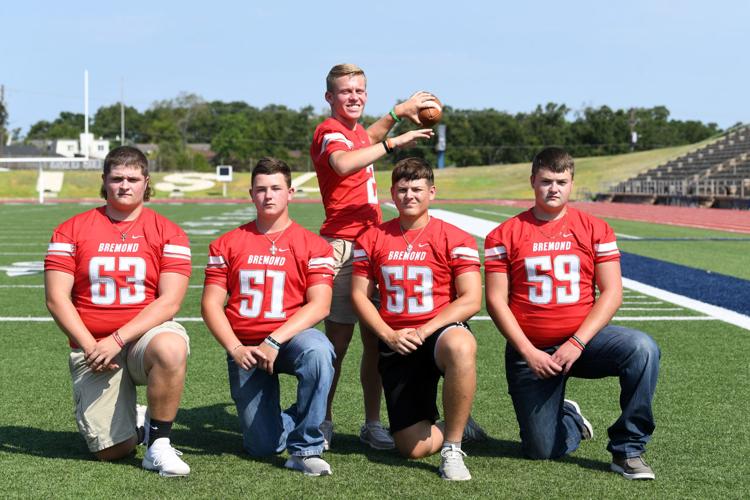 Blum (11-2) vs. Jonesboro (12-1), 7 p.m. Friday at Hico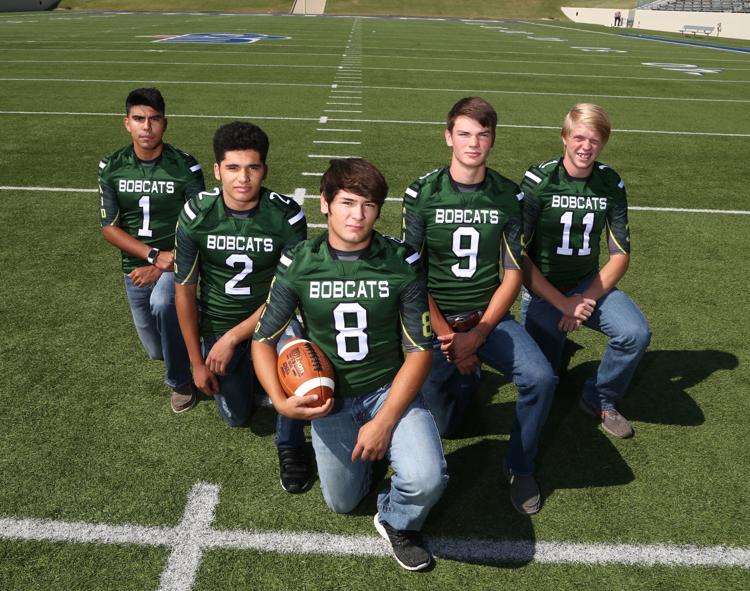 Jonesboro (12-1) vs. Blum (11-2), 7 p.m. Friday at Hico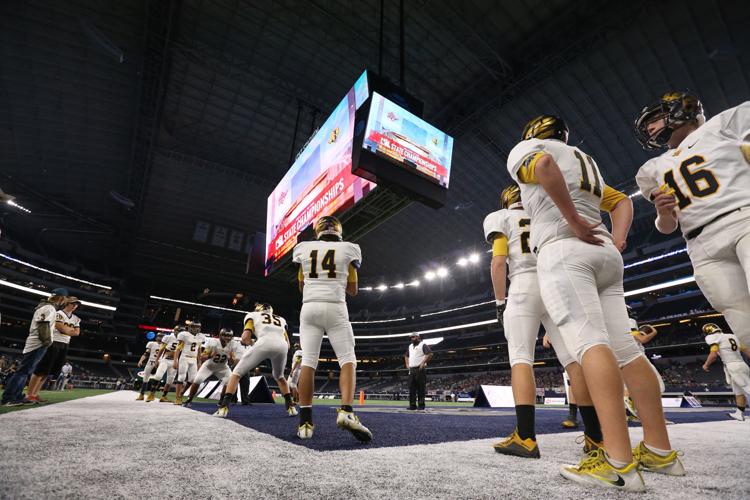 Two more Central Texas football teams added state championship trophies to their cases this year — one with a third title in a row and one for…