Baylor has built its remarkable 10-1 season by not overlooking any opponent regardless of its record or football tradition.
Matt Rhule doesn't expect his team's focus to change now that the No. 11 Bears have already clinched a berth against No. 7 Oklahoma in the Big 12 championship game Dec. 7 at AT&T Stadium in Arlington.
The Bears' mantra has been to go 1-0 every week, and Rhule believes they will stick to that statement of purpose when they face Kansas in the final regular season game at 2:30 p.m. Saturday in Lawrence.
"I think there are always concerns about where are we at mentally," Rhule said. "But we practiced (Sunday) night and the guys were focused. I think people understand we win not because of who we are but because of what we do. We've won 10 games because we've tried to go 1-0 each week. I think they understand this will be a tremendous challenge any time you play on the road."
Rhule said quarterback Charlie Brewer will be ready to play against the Jayhawks after he left last Saturday's game after taking a shot to the head by a Texas defender with 11:33 remaining in the fourth quarter of Baylor's 24-10 win at McLane Stadium.
"Obviously, Charlie took that big hit and the official sent him out of the game," Rhule said. "The official said to me, 'Coach, we've got to be careful.' I said 'Absolutely.' I appreciated them doing that. The doctor said let's hold him and see what's going on. He's fine to go, he's cleared to go. He also rolled his ankle, so he's been kind of gimping around a little bit. But I'm sure Charlie will be ready to go."
Baylor offensive linemen Xavier Newman and Jake Fruhmorgen are questionable after dealing with injuries against Texas. But overall, Rhule believes the Bears have been fortunate with injuries this season.
"We're as healthy as any team in college football would be right now," Rhule said. "A lot of that credit goes to first, our strength staff, and our medical staff. Last week, there were guys who were questionable, questionable, questionable, and they all played. Xavier went back into the game (against Texas), so with his toughness I'm sure he'll find a way to get himself ready."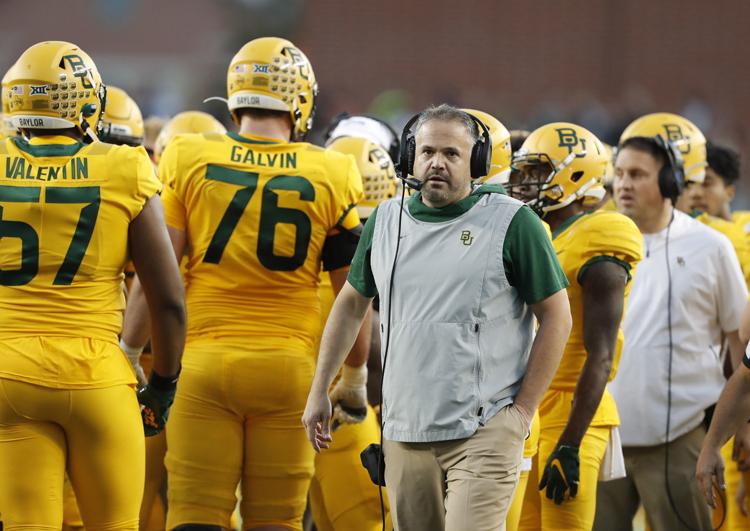 With the win over Texas, the Bears improved to 7-1 in the Big 12 as they bounced back from a 34-31 loss to Oklahoma on Nov. 16.
While the Jayhawks are 3-8 overall and last in the Big 12 at 1-7 in Les Miles' first season as head coach, they've been more competitive than in past seasons.
In last week's game against Iowa State in Ames, the Jayhawks grabbed a 31-27 lead with 10:42 remaining in the game when Carter Stanley hit Stephon Robinson with a 40-yard touchdown pass.
But Iowa State rallied as Brock Purdy ran for a five-yard touchdown and hit a four-yard pass to Sean Shaw to pull off the 41-31 win.
Rhule expects the Jayhawks' offense to be a challenge for Baylor's league-leading defense because of its versatility.
Stanley has passed for 2,569 yards and 24 touchdowns with Andrew Parchment catching 60 passes for 788 yards and six scores and Robinson catching 45 passes for 727 yards and eight scores. Kansas' running game is led by explosive Pooka Williams, who has rushed for 945 yards and three touchdowns.
"It starts with Pooka," Rhule said. "He's as dynamic a player as there is in the country. He had more rushing yards (154) against Iowa State than our team had. Things start with him. Carter Stanley is playing really, really well. They've got a good group of receivers, and Parchment is a deep threat."
The Jayhawks have dealt with defensive issues all season as they've allowed 475.4 yards and 33.8 points per game, ranking last in the Big 12 in both categories.
After missing several opportunities to score against Texas, Baylor's offense is seeking more consistency.
"We've got to find a way to run the football and hopefully keep our defense off the field," Rhule said. "It will be a great test, a great challenge for us."
Rhule has a great deal of respect for first-year Kansas coach Les Miles, who previously built strong programs at Oklahoma State and LSU.
"The things that he did at Oklahoma State and then LSU and then what you know he will do at Kansas, winning championships and bringing a winning culture to those places, it's an honor to me," Rhule said. "As a young coach, I was watching the Mad Hatter with tremendous respect. He has been good to me the times that I have met him, and I am looking forward to having a chance to compete against him."
With a win against the Jayhawks, the Bears can tie the school record with their 11th win. Baylor's Big 12 championship teams in 2013 and 2014 finished 11-2.
"I told our guys there's not many times in life that you're going to have a chance to win 11 games," Rhule said. "Going on the road and understanding the symmetry of being 1-11 the first year (in 2017) and having a chance to be 11-1 is certainly not lost on me or our guys."
BEAR FACTS – Baylor defensive lineman James Lynch was named Big 12 defensive player of the week after collecting two sacks against Texas to give him 10½ for the season and a school-record 19 in his three seasons.
---
Baylor is now 10-1. Here's a look back at all of the Bears' 10-win seasons (1980-2019).
1980: SWC champs (10-1)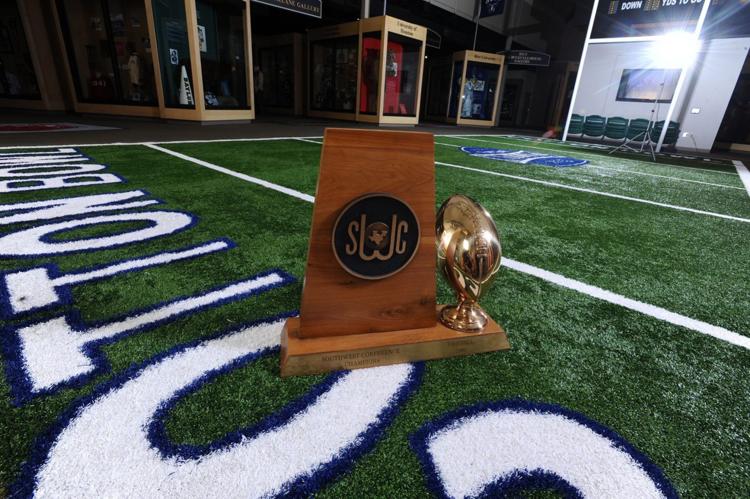 1981: Cotton Bowl (10-2)
2011: Alamo Bowl (10-3)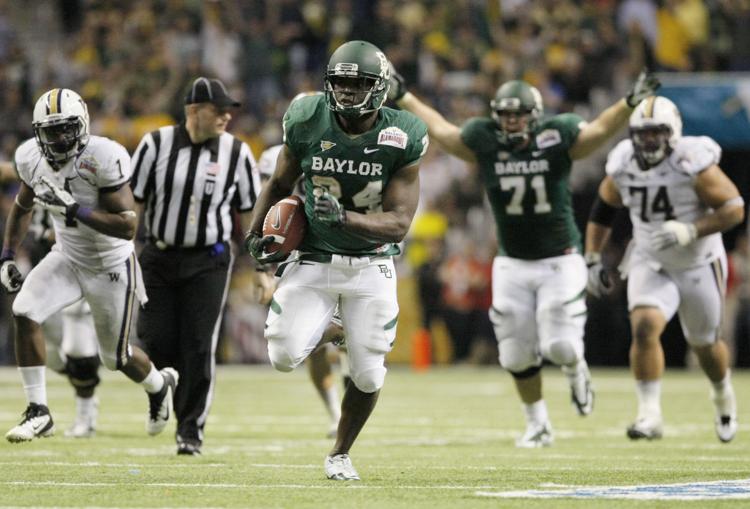 2011: Alamo Bowl (10-3)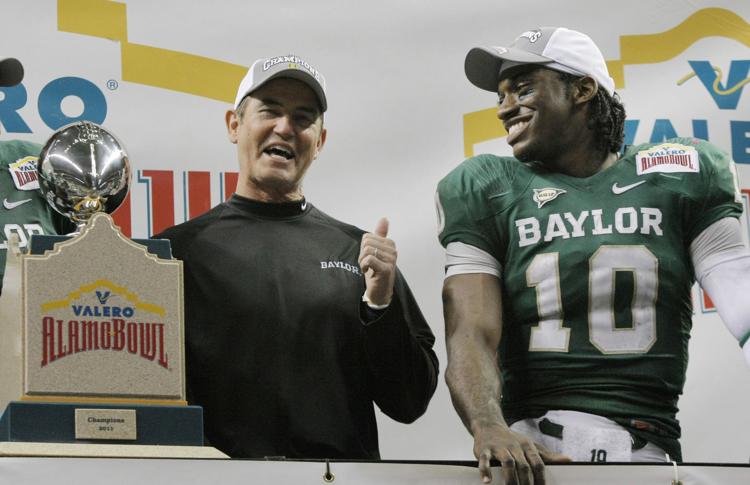 2013: TCU (10-1)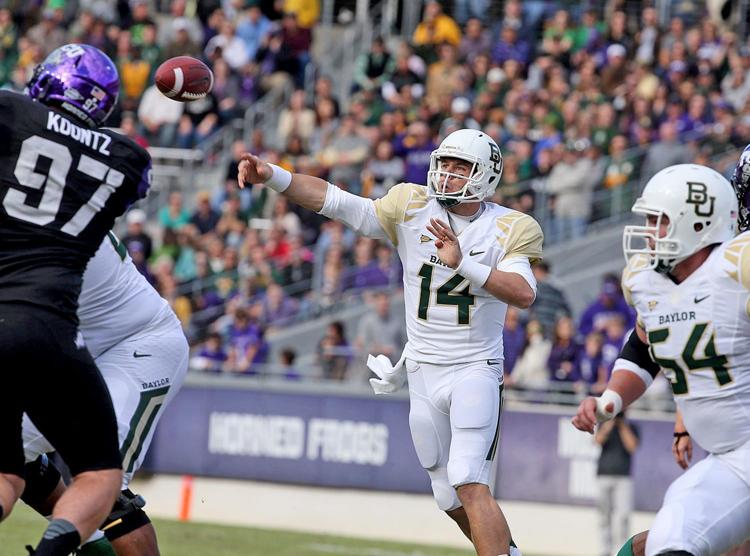 2013: TCU (10-1)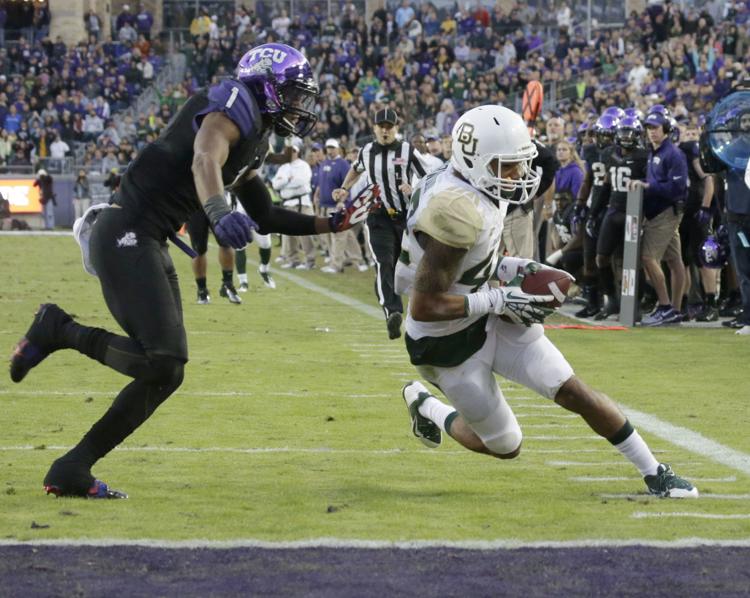 2013: TCU (10-1)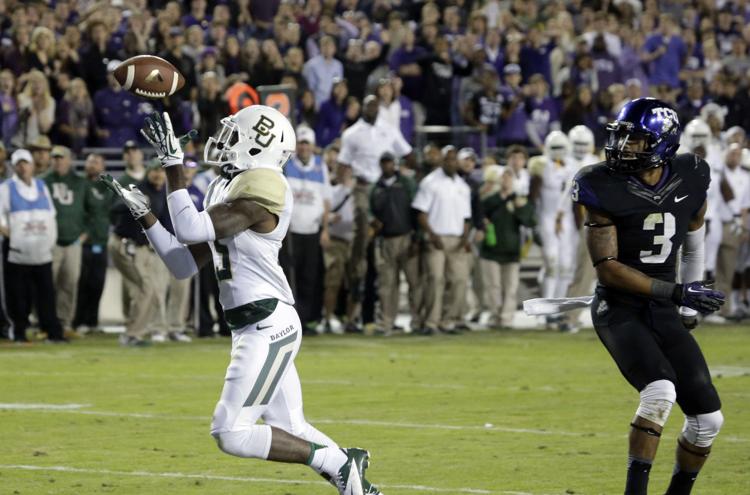 2013: Texas (11-1)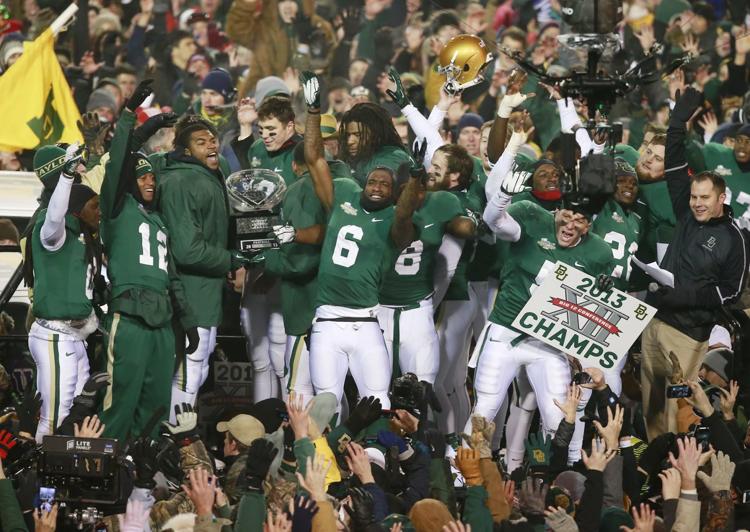 2013: Texas (11-1)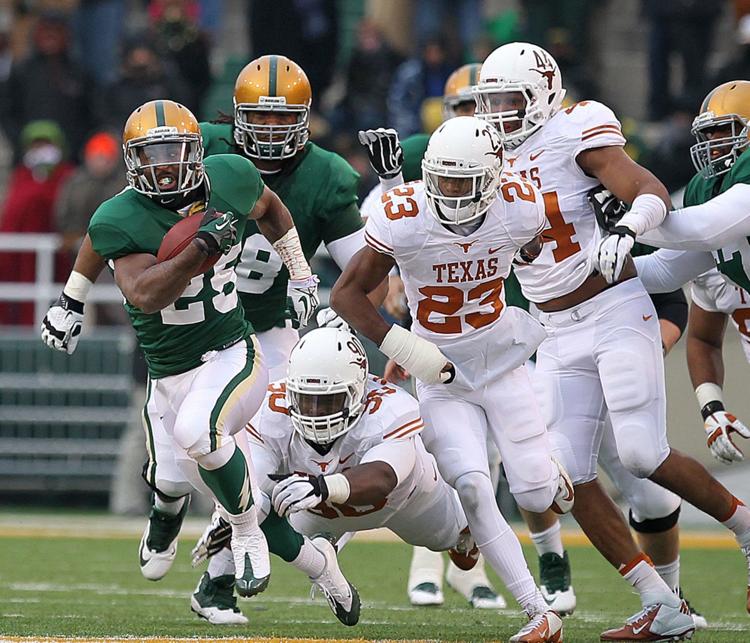 2013: Fiesta Bowl (11-2)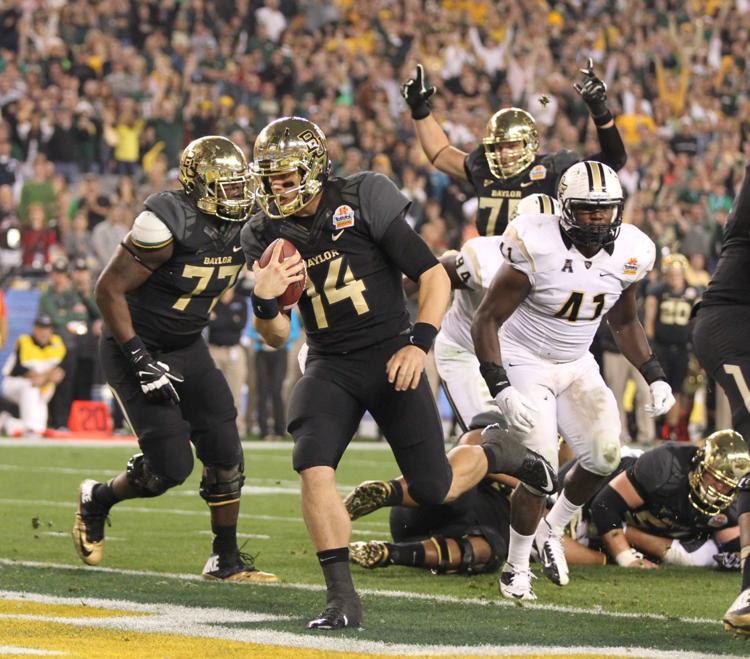 2014: Texas Tech (10-1)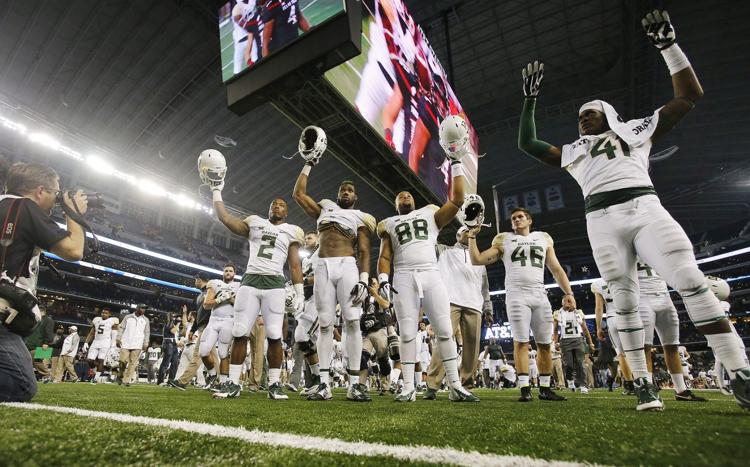 2014: Texas Tech (10-1)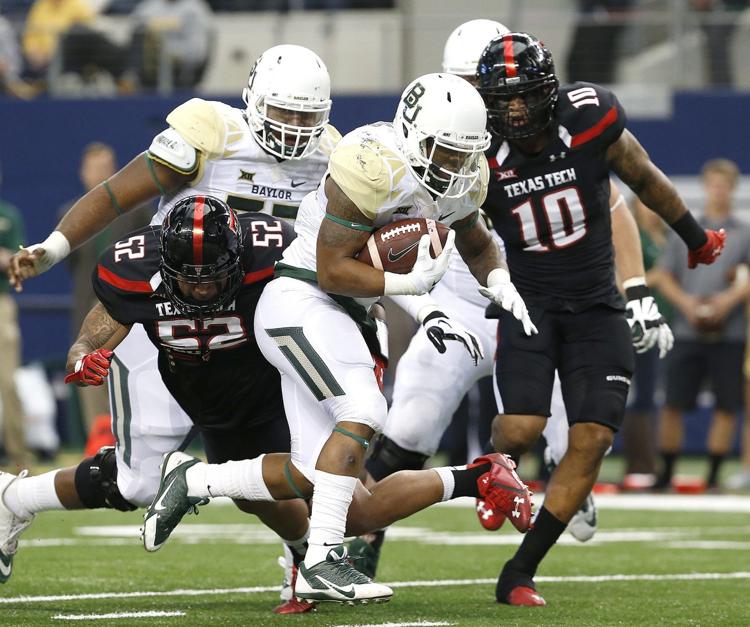 2014: Texas Tech (10-1)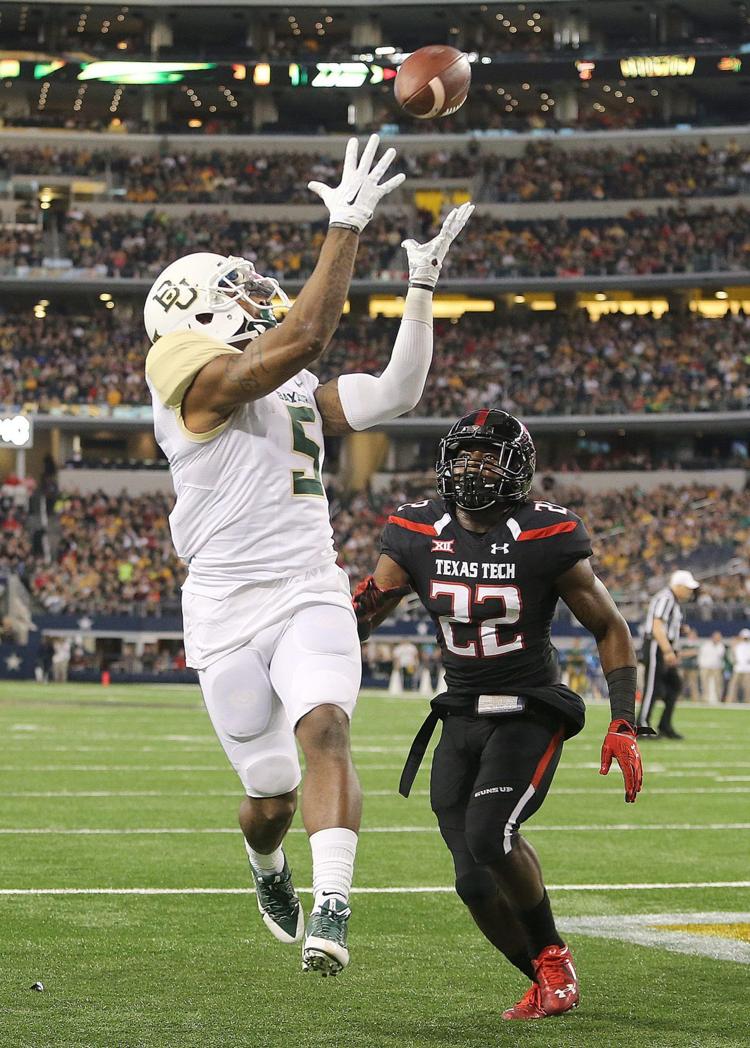 2014: Kansas State (11-1)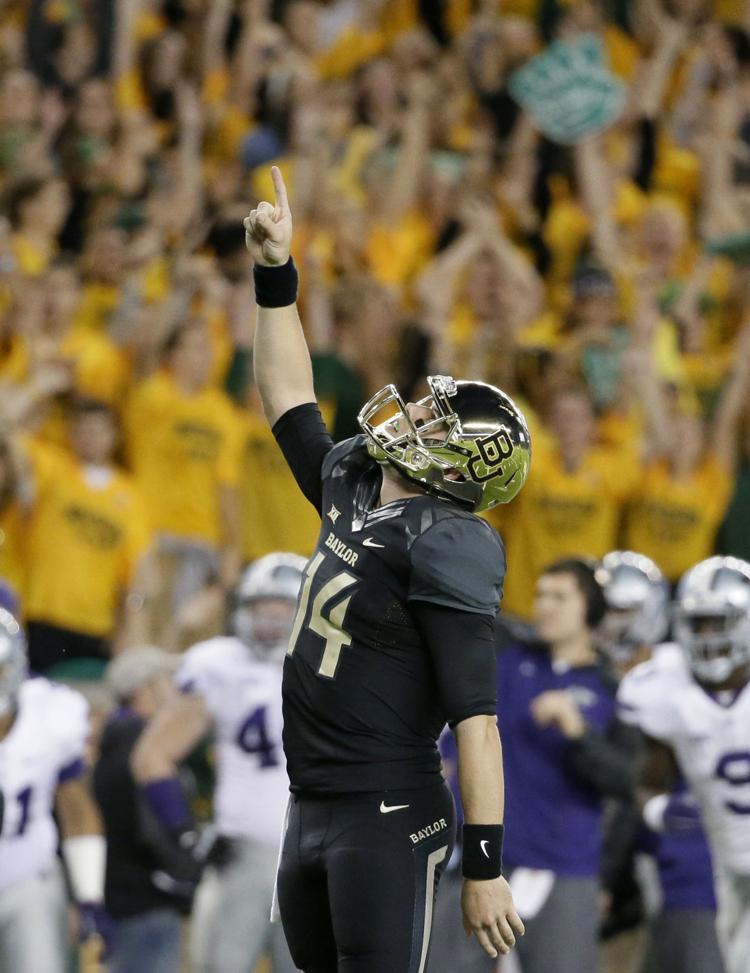 2014: Kansas State (11-1)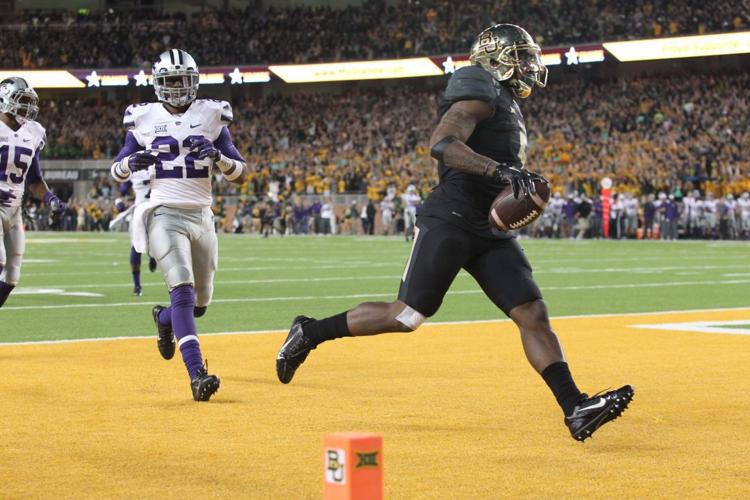 2015: Cotton Bowl (11-2)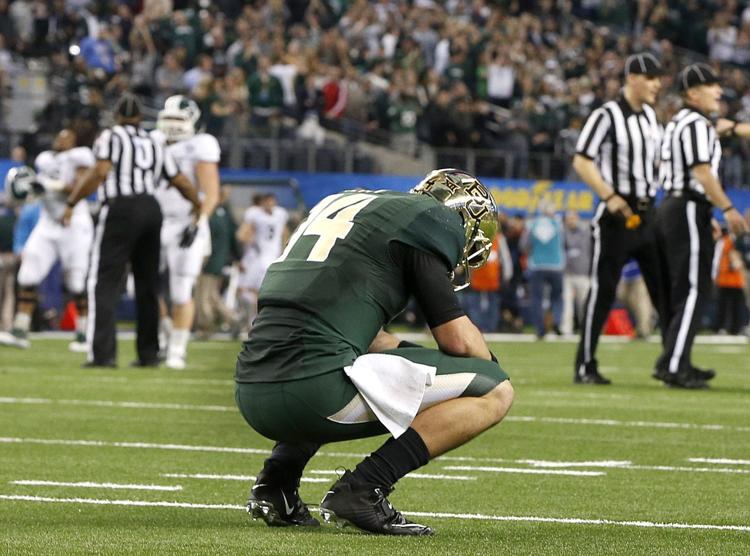 2015: Russell Athletic Bowl (10-3)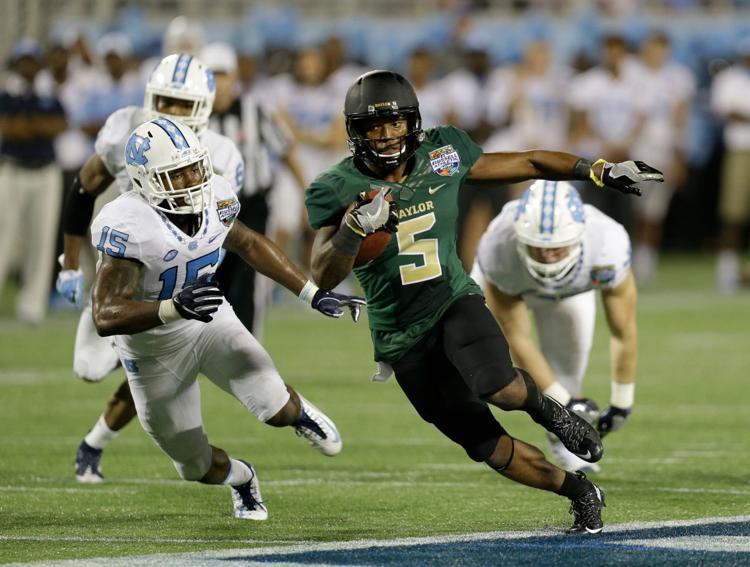 2015: Russell Athletic Bowl (10-3)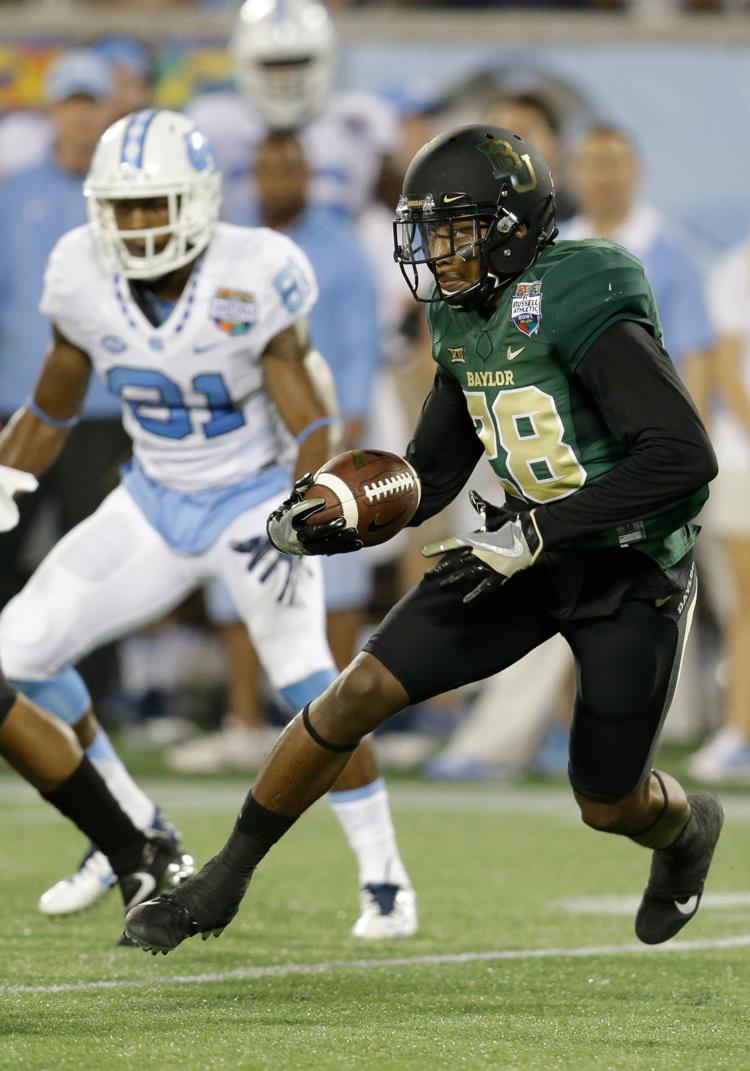 2019: Record slips away vs. Oklahoma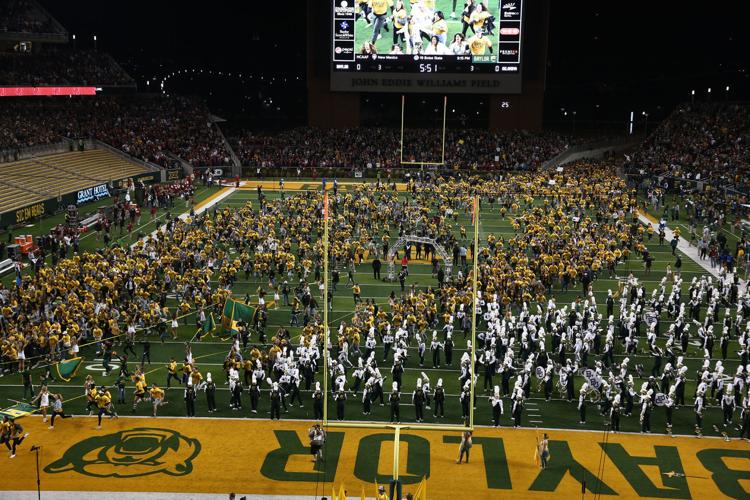 2019: Texas (10-1)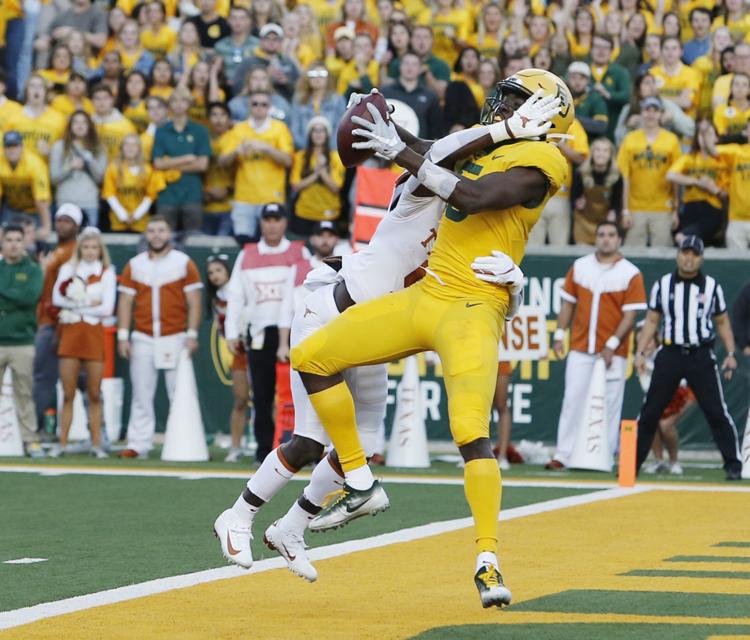 2019: Texas (10-1)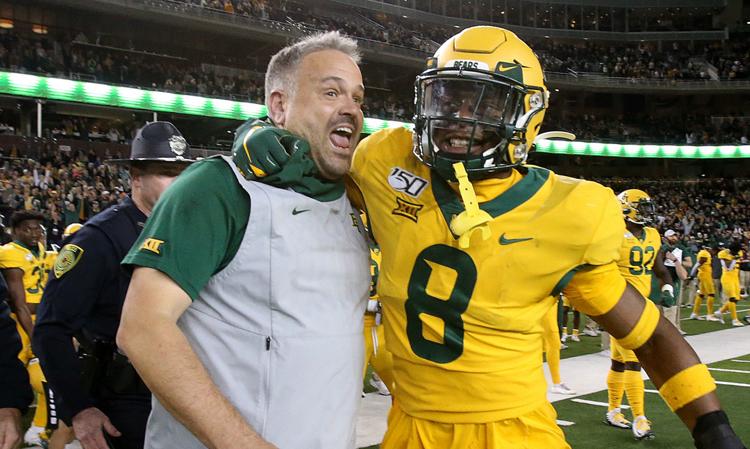 2019: Kansas (11-1)
2019: Kansas (11-1)