When Baylor opens bowl practice Sunday afternoon in Houston, it will kick off a week of juggling business with fun.
The Bears' main objective is to beat Vanderbilt in Thursday night's Texas Bowl at NRG Stadium. But before the game, the Bears and Commodores will throw in some extracurricular activities that will add to their bowl experience.
On Sunday night, the teams will compete in the Rodeo Bowl where players will face off in a hay-bale toss, an offensive line dance-off and races to see who can catch and chalk brand a calf the fastest.
The winning team will receive a big, shiny Rodeo Bowl belt buckle to take back home. It's not exactly bull riding or steer wrestling, but there will probably be far less chance of injury.
"I've been to the (Mesquite Rodeo) a few times," said Baylor defensive back Verkedric Vaughns. "But nah, I don't do any of that. That's dangerous. Riding the bull, that's more dangerous than football."
On Monday morning, the teams will visit the DePelchin Children's Center Museum, where they'll meet children who've grown up in tough circumstances. On Wednesday, a luncheon will be held for the Bears and Commodores at the Westin Galleria.
In between, Baylor and Vanderbilt will practice each day. And Baylor coach Matt Rhule expects his team to be completely focused when that time comes.
"When we step on the practice field, I don't care if you just got done visiting kids in the hospital, or just ate Christmas dinner, or just got in from being out, you've got to go," Rhule said. "That's what we're looking for from our guys. The feeling around our program has steadily improved, and during bowl practice it really has come to life. I think the guys are really enjoying being around each other."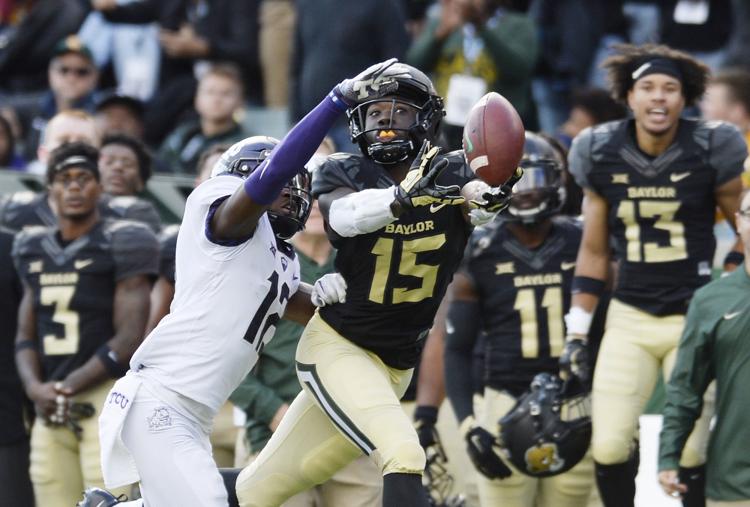 Rhule knows how easy it is to get caught up in all the events leading up to a bowl game, so he made sure his players took their practices in Waco seriously during the last few weeks following the Dec. 2 bowl announcement.
"I told them if we want to have fun at the bowl, we've got to prepare now," Rhule said. "We did four straight days of Vanderbilt (preparation), as if we were playing them today, just like game week. We did that so now when we get down there, they know the game plan, they've been prepared. Now we'll go back through starting on Sunday. That allows them to have fun."
The Baylor players don't expect it to be difficult to put distractions aside and prepare for the Commodores. After pulling off a 35-24 win over Texas Tech in the Nov. 24 regular season finale, they've been eager to practice together with hopes of finishing the season with a win over Vanderbilt that will give them a 7-6 record.
"We got a lot of work done in these weeks before that we've been bowl prepping," said senior Baylor offensive tackle Patrick Lawrence. "Like Coach Rhule said, we like to get your grind out right here on our practice field, and then you can go to Houston and relax a little bit. You're still going to be working your butt off and competing against each other. But it's a good feeling to know that you've worked hard enough here to where you can enjoy those events and that fun at the bowl game for that bowl week."
For seniors like Lawrence and Vaughns, the Texas Bowl will be an opportunity to finish their college careers with a win. For the younger players, the extra practices are a way to enhance team bonding and get in some extra work that will give them a head start on spring practice.
"We look at it from the standpoint that we get 15 extra practices, so we're really trying to develop our game and just look forward to playing Vandy," said Baylor junior linebacker Blake Lynch. "I'm looking forward to it. I think the team is as well. This is my third (bowl) game that I'm going to, and some of the younger guys haven't had a chance to go to a bowl. I really feel like going to a bowl game just helps bring the team together."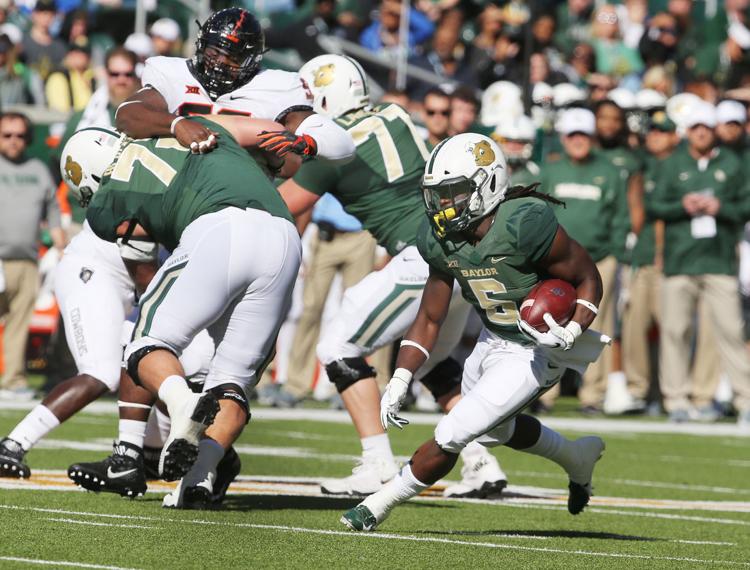 Rhule has already seen the many benefits of the extra practices. They've allowed injured players like running back JaMycal Hasty to get healthy.
"He's looking pretty good," said Baylor co-offensive coordinator Jeff Nixon. "He had a minor injury, he probably could have played the last game. We just decided to hold him out. He'll be all ready to go for the bowl game. We kind of rested some of our guys the first couple weeks of practice, trying to get healthy. We want to be as close to 100 percent as possible going into the game."
It's the first time Rhule has been able to hold extended practices since preseason camp in August, and the coaches have had more time to evaluate the players' strengths and weaknesses. With the NCAA's new rule that allows players to participate in up to four games without losing their redshirt, more freshmen might get an opportunity to play.
"I think a lot of guys see what their weaknesses are, that they know what they have to improve on," Rhule said. "If you're not a great player yet, and you want to become a great player, and you know all I need to do is this, it might be hard to do but it's easier. I think a lot of guys have been able to identify what they need to do to contribute next year at a higher level. That's been valuable."
The Bears know the challenge they face against a 6-6 Vanderbilt squad which features pro-style quarterback Kyle Shurmur, versatile running back Ke'Shawn Vaughn and gifted receiver Kalija Lipscomb. Shurmur has passed for 2,844 yards and 23 touchdowns, Vaughn has rushed for 1,001 yards, and Lipscomb has made 81 catches for 886 yards and nine scores.
"We don't really face teams that go under center much, and they do that a lot," Lynch said. "They're a big, physical team, and we're ready for the challenge."
Vanderbilt's defense has also been steady throughout the season. The Commodores are led by linebacker Jordan Griffin with a team-high 110 tackles while cornerback Joejuan Williams has collected four interceptions.
"They play hard and give you a lot of different fronts," Nixon said. "They'll be in three-down, five-down, four-down (linemen). They have a good scheme and they've got guys who can cover in the secondary, especially at the corner positions. They've played well on defense this year."
The Bears hope their second Texas Bowl experience will be better than their first in 2010 when they couldn't handle a physical Illinois team in a 38-14 loss.
"Oh it's huge," Lawrence said. "It's something we've been striving for all season is to get to a bowl game. And then to finish it off at AT&T Stadium against Texas Tech was an amazing feeling. We just hope to capitalize on it at NRG."